Nigeria attracts foreign investment worth $5.85 billion in Q1
The report also revealed the top 10 highest and lowest countries that invested in Nigeria.
Nigeria attracted foreign investment worth over $5.85 billion in the first quarter of 2020.
This is part of the information contained in Nigeria's Q1 2020 Capital Importation report by the National Bureau of Statistics, as seen by Nairametrics.
The fund came  through Standard Chartered Plc, Stanbic IBTC, Citi Bank, Access Bank, Ecobank Nigeria, GTBank, First Bank, and 20 other banks in the country.
READ MORE: More gains than losses for Nigeria's billionaires in Q2, 2020
The details
The Nigerian Capital Importation report disclosed that Citi Bank and the local unit of Rand Merchant Bank joined Standard Chartered Bank and Stanbic IBTC Bank to become the financial institutions through which the funds came into the most populous African nation.
More details in the NBS report also showed that out of the 27 banks that foreign investors used to deploy foreign capital into the country, the most investment came through Standard Chartered Bank. The sum of $1.656 billion worth of investment came in through the bank in the first quarter of this year, compared to $1.076 billion during the comparable quarter in 2019.
Stanbic IBTC followed with $1.37 billion worth of foreign investment, while Citi Bank Nigeria occupied the third position having recorded $688.44 million inflows as against $770 million recorded in Q1 2019.
READ MORE: Banks' credit to government decline by N1.4 trillion
Meanwhile, First Bank got $677.61 million, Rand Merchant Bank got $611.68, Access Bank got $257.31 million, GTBank, $91.46 million, UBA Plc $79.60 million, and Union Bank of Nigeria had $43.30 million.
In terms of capital importation by country of origin, the report also revealed the top 10 highest and lowest countries that invested in Nigeria.
READ MORE: Bloomberg reveals Africa's leading bank bookrunner in 2019 
Top ten countries of origin for FDI
United Kingdom – $2.91 billion
Republic of South Africa- $692.6 million
UAE – $532.89 million
Netherlands – $441.79 million
United States  – $389.1 million
Mauritius – $224.78 million
Singapore – $130.86million
France – $86.33 million
Congo – $75 million
Belgium – $70.72 million
READ ALSO: GTBank, Access, Zenith make world's 100 social media savvy banks
Top 10 lowest 
Philippines – $0.01 million
Portugal- $0.05 million
Spain – $0.05 million
Anguila – $0.1 million
Kuwait – $0.13 million
Canada – $0.14 million
Australia – $0.15 million
Mexico- $0.2 million
Latvia – $0.28 million
India – $0.42 million
Explore Advanced Financial Calculators on Nairametrics
The total value of capital importation into Nigeria stood around $5.85 billion in the first quarter of 2020. This represents an increase of 53.97% compared to Q4 2019,  and -31.19% decrease compared to the first quarter of 2019.
The largest amount of capital importation by type was received through portfolio investment, which accounted for 73.61% ($4,309.47m) of total capital importation. This is followed by Other Investment, which accounted for 22.73% ($1,330.65m) of total capital, and then Foreign Direct Investment FDI, which accounted for 3.66% ($214.25million) of total capital imported in Q1 2020.
Young female professionals in insurance are constrained by inadequate opportunities – Dive In
Young female professionals in the insurance sector are constrained by inadequate opportunities, a survey has revealed.
A survey has revealed that despite the ambition to attain a top-level career, young female professionals in the insurance sector are constrained by inadequate opportunities relative to gender bias and unequal pay.
The survey, which was conducted by Dive In team, also found that female professionals in the sector face limitations on their rise to leadership amid other challenges.
The survey, which was disclosed at the Dive In Nigeria Festival webinar on Thursday, further highlighted that females are willing and ready to take up more challenging roles within the sector and have to resort to professional bodies for support and guidance in their careers.
At the webinar themed 'Promoting Inclusion & Diversify in the Nigerian Insurance Industry for a Quantum Leap, which was attended by Nairametrics, the immediate past Managing Director, African Alliance Insurance Plc, Funmi Omo, one of the top 100 women CEOs in Africa, explained that equal opportunities, equal pay, female empowerment, and commitment from leadership in firms are crucial to the development of the sector in Nigeria.
She said, "Women should be seen as the backbone of any economy, and as such, they need to be given more attention. From the insurance standpoint, we need to have a more structural and deliberate approach to thrive. Diversity is very good, it brings about balance. Leaders have to step up to make the insurance sector more welcoming and structured. They need to be flexible and avoid being rigid and also take advantage of the newness and freshness of the younger generation. Do not micromanage them, let them explore, allow them to breathe, and make their own mistakes so they can see a future in the industry."
(READ MORE: First Bank empowers women through online community)
Some leading females in the industry also lent their voice to the younger female professionals in insurance & finance in a campaign titled "Letters to my younger self."
They shared lessons that would help the younger generation develop a mindset and character required for success within the sector.
Other speakers included Adetola Adegbayi, Executive Director, General Insurance Business Division, Leadway Assurance Company Ltd, a Legal Practitioner with extensive experience in Legal Research, Corporate Legal Practice, Insurance, and Financial Services; Nike Anani, Co-Founder African Family Firms, a firm dedicated to assisting second-generation family members ("NextGens") in identifying and implementing new opportunities, shortening the journey from identification to impact.
On steps being taken to promote diversity and inclusion in hiring strategies, MD, African Reinsurance Corporation, Dr. Corneille Karekezi said, "We are aware that women are not well represented in the workplace and as such at Africa Re Group, we make special provision for women inclusion in nomination for senior roles, provision for tribal diversity and inclusion to drive equality within the corporation."
He stressed that the mandate for them at his firm is, integrating Africa, and to achieve this, it is important that diversity and inclusion are promoted.
"Communications and the intention to achieve equality helps us ensure diversity and inclusion," he added.
About Dive In
Dive In is a global movement in the insurance sector to support the development of inclusive workplace cultures. Its mission is to enable people to achieve their potential by raising awareness of the business case and promoting positive action for diversity in all its forms.
CBN reduces MPR from 12.5% to 11.5%
The Governor of the CBN has announced the reduction of MPR from 12.5% to 11.5%.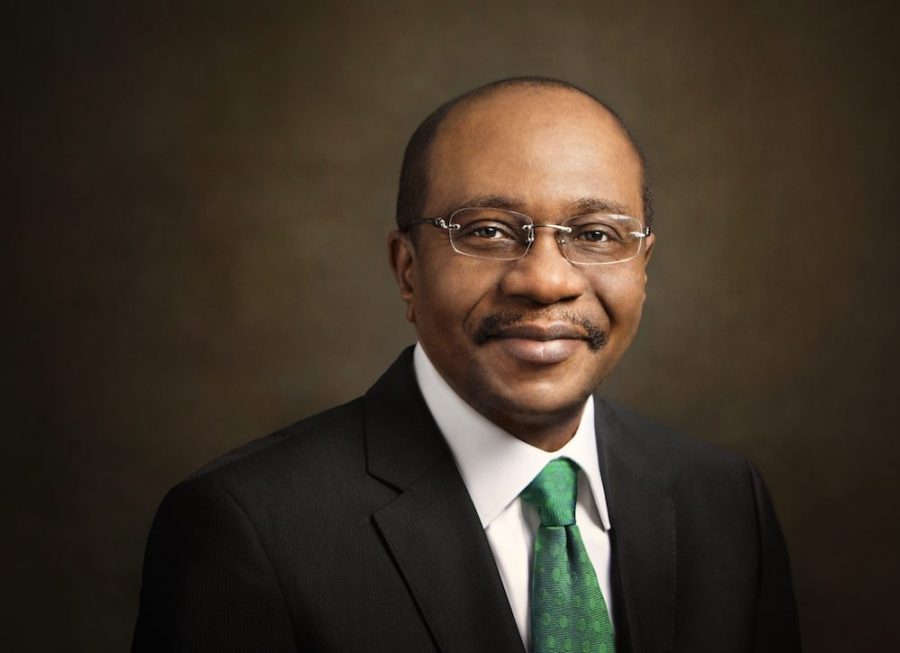 The Monetary Policy Committee (MPC), of the Central Bank of Nigeria (CBN), has voted to reduce the Monetary Policy Rate (MPR), from 12.5% to 11.5%. This was disclosed by Governor, CBN, Godwin Emefiele, while reading the communique at the end of the MPC meeting on Tuesday.
READ: This is a copy of the Self-Certification form govt. wants targeted account holders to fill
The committee retained CRR at 27.5%, stating that the recent inflationary pressures is not driven by monetary policies, rather as a result of structural policies.
Highlights of the Committee's decision
Reduce the MPR by 100 basis points, from 12.5% to 11.5%
Adjust asymmetric corridor, from +200/-500 to +100/-700 basis points around the MPR
Retain CRR at 27.5%
Retain liquidity ratio at 30%
Explore the Nairametrics Research Website for Economic and Financial Data
According to Emefiele, the Committee reviewed the choices before it, bearing in mind its primary mandate of price stability, and the need to support the recovery of output growth. Consequently, the Committee noted that the likely action aimed to address the rise in domestic prices would have been to tighten the stance of policy, as this will not only moderate the upward pressure on prices, but will also attract fresh capital into the economy, and improve the level of the external reserves.
The Committee however, noted that this decision may stifle the recovery of output growth, and drive the economy further into contraction.
On easing the stance of policy
The MPC was of the view that this action would provide cheaper credit to improve aggregate demand, stimulate production, reduce unemployment, and support the recovery of output growth.
In addition, the Committee noted the tendency of an asymmetric response to downward price adjustments by 'Other Depository Corporations', thus undermining the overall beneficial impact of a reduction, to the cost of capital.
After all considerations, members were of the opinion that the option to loose will complement the Bank's commitment to sustain the trajectory of the economic recovery, and reduce the negative impact of COVID-19.
He also stated that, liquidity injections are expected to stimulate credit expansion to the critically impacted sectors of the economy, and offer impetus for output growth and economic recovery.
Based on the foregoing, the Committee decided to reduce the MPR by 100 basis points to 11.5% and adjust the asymmetric corridor to +100/-700 around the MPR.
MPC projects economic growth
Recall, that the Nigerian economy contracted by 6.1% (year-on-year) in the second quarter of the year, as a result of the disruptions caused by the COVID-19 pandemic. The MPC however, projects a positive growth in the last quarter or at least Q1 2021.
"With a persistent focus on activities meant to reverse the contraction, the MPC projects growth at positive levels in Q4 2020, or latest by Q1 2021, based on the anticipated positive results from the coordinated and sustained interventions by both the monetary and fiscal authorities."
CBN grants Greenwich Trust Limited operational license for merchant banking
CBN has upscaled Greenwich Trust Limited to the status of a merchant bank.
The Central Bank of Nigeria (CBN) has upscaled Greenwich Trust Limited and granted it, operational license for merchant banking in the country.
According to an official statement released by the firm, the entity would be known as Greenwich Merchant Bank Limited. This license allows Greenwich Merchant Bank to upscale and offer such diverse services as corporate banking, investment banking, financial advisory services, securities dealing, treasury wealth and asset management, etc., making it possible to provide increased value to stakeholders beyond its previous scope.
Explore the Nairametrics Research Website for Economic and Financial Data
Recall that the minimum capital requirements for establishing a merchant bank according to Merchant Banking Licensing Regulations in 2010 are N15 billion
(READ MORE: CBN debits banks N216.1 billion for CRR compliance)
With the addition of Greenwich Merchant Bank, Nigeria now has six merchant banks. The others are; FBN Quest, Coronation Merchant Bank, DSH Merchant Bank, Nova Merchant Bank and Rand Merchant Bank.
About Greenwich Trust Limited
Greenwich Trust Limited is an investment banking firm duly registered with relevant authorities such as the Nigerian Securities and Exchange Commission (SEC). It is a diversified firm with subsidiaries such as Asset management, GTL Properties, GTL Securities Limited, Cedar Express Limited and Meyer Plc.