Working from home: Nigerian bankers share their experiences  
Working from home for the past few months, it has been a totally new experience.  
Nigeria declared a nationwide lockdown in April this year, with the aim of curtailing the spread of the Coronavirus pandemic. This was a total lockdown, where activities in all sectors of the economy, including banks and other financial institutions, ground to a halt.  
Four weeks later, President Muhammadu Buhari announced a phased and gradual easing of the lockdown. As part of the guidelines, banks and financial institutions were allowed to open, albeit with limited staff (between 30% to 50%) physically working on-site in their various branches. The rest of the bankers have been working from home ever since. This is all in a bid to maintain social distancing in the banking halls in order to contain the virus. 
How is the "new normal" way of working affected bank workers? Nairametrics explores this question in this article. 
Saving time spent on the road
Before now, virtually all the bankers were required to work the normal 8 to 5 routine right from their offices. And due to the peculiar nature of Lagos and its traffic situation, many of these bankers would typically leave their homes very early in the morning in order to make it early to work; even as same effort would usually be required for getting home at night. But all these have changed since working from home became a norm for bankers over the past months.
Meanwhile, bankers are still required to meet their targets, regardless of where they are working from. A staff of First Bank of Nigeria Ltd who spoke on condition of anonymity told Nairametrics that the workload has not reduced in any way as they still have routine tasks to be attended to on a daily basis, using workflow applications. He, however, explained that the alternating of groups has been quite helpful, preventing them from getting stressed. "It can become really tiring working from home for months, just as it gets tiring rushing to the office. With this alternating pattern, one does not get burnt out or tired."  
Across all banks, a major percentage of the staff working from home are those in the head office, since they have the least interaction with customers. However, they go to the office when the need arises.  
A staff of United Bank for Africa Plc, Amarachi shared her experience. As a staff in the operations team, she notes that they have been working full-time, although working from home throughout the total lockdown, and now alternating in groups after the easing of the lockdown.  
Okeoghene, a staff with Stanbic IBTC in one of the South-south states, told Nairametrics that as soon the coronavirus started becoming an issue of concern in the country, all expectant and nursing mothers were asked to work from home. This directive did not come with any salary cut.  
Being heavily pregnant at the time, she was among those asked to work from home, and she narrates her experience thus: 
"I work at the customer service desk under operations and had to get my tasks done from home virtually. I would take customer calls, open virtual accounts and carry out other services that could be done from home. There was an increase in targets because the whole idea was to ensure that more complaints were resolved online so that customers had no need to visit branches." 
In May, however, she delivered her baby and immediately commenced her maternity leave. She notes, however, that many staff, especially those working in the head office, are currently working from home.  
Anna, a staff of Zenith Bank Plc, confirmed that the same thing applies in her bank where many staff have been working from home after the easing of the lockdown. 
For departments in head office, where there is no direct interface with customers, staff were given the necessary tools to help them work from home, with just a few reporting at the office on a rotational basis.
Reduced physical contact
As part of moves to keep employees safe and minimise contact, those reporting in the office are not to take commercial transport buses to the office. There have been no changes to remuneration in line with the new work arrangement.  
The only difference in this regard is Access Bank where salary cuts were declared. Sometime in April, the bank's GMD/CEO, Herbert Wigwe, announced that he was taking a 40% pay cut in view of the challenges arising from the COVID-19 pandemic, and the cut would cascade down to the bank's 5,870 permanent staff.  
"I would be the first to take the hit and I'm going to take the largest pay cut, which would be as much as forty per cent (40%). The rest, we shall have to cascade right through the institution," Wigwe said in a meeting, tagged Employee Town Hall Meeting, where majority of the staff agreed that a pay cut was a lesser evil than downsizing.  
After the merger with Diamond Bank, Access Bank's overhead costs went up 31% in 2019, and part of the moves made to bring this down was the shutting down of some branches, particularly those within the same area of operation.  
This cuts down costs of operations (in terms of daily running costs), and the employees work from home. Dayo, an Access Bank staff, who spoke to Nairametrics, confirmed that the workflow is still the same, though staff now have to resolve more complaints via online channels (mobile app, USSD).  
The whole idea is to make customers do everything from the comfort of their homes and prevent crowding the banking halls.  
He explained that work has been done on a rotation basis in adherence to the NCDC directive of physical distancing. 
More family time
As experienced in other sectors, work and meetings sometimes stretch beyond the regular work hours.  
"If you factor in the time you would have spent in traffic, then it is not an issue. You get to spend more time with family, and even rest more since you no longer have to leave your house early to rush into traffic," Dayo explained. 
Bank workers have in recent times had to trade one thing for the other. While the occasional extended work hours might be an issue, they are mostly glad for the opportunity to spend more time with family and build relationships outside the workplace.  
From the recent trend, it does not appear that the working from home practice will be ending anytime soon, and for what it's worth, most of these bankers consider it a welcome development.  
Managing Director of First Bank Plc, Adesola Adeduntan had during the lockdown shared a post of some family moments with his kids where he was teaching them some African games and folklores. If nothing else, the extra family time is reason enough for the bankers to savour the work from home experience.  
Why external reserves is falling despite a rise in oil prices
Increased oil prices seem not to have stopped the further slide in Nigeria's foreign reserves.
Nigeria's external reserve declined from $36.3 billion as of January 29, 2021, to $34.998 billion as of March 1, 2021, losing about $1.4 billion in just a month.
The rapid drop in the country's external reserve is occurring despite the increase of Brent crude to over $66 per barrel as of February 24, 2021 from about $51 per barrel that it closed with on January 4, 2021.
Some analysts had attributed a couple of likely reasons for this drop. This includes the CBN intervention in the forex market to stabilize the exchange rate, low foreign inflows into the country, some CBN forex policies which discourages foreign investors.
The President of the Association of Bureau De Change Operators of Nigeria (ABCON), Aminu Gwadebe, in his explanation of the trend said that the decline in Nigeria's external reserve despite recent increase in oil prices was due to supply shocks and shortages of foreign exchange due to drop of forex inflow from various sources.
Gwadebe said, ''You know we have a lot of supply shocks and shortages even before the appreciation of the crude oil prices, we just came out of recession with less than even 0.1%. We know the prices of crude oil, the demand came down throughout the Covid-19 period, even now with the new variant. So the IMTOs inflow has reduced drastically, export proceeds have reduced drastically, the I & E window has also gone down drastically. You know you can appreciate what is happening at the I & E window, their trade transactions sometimes hover up to N420/$1.''
On why increased oil prices have not stopped the further slide in the reserves, the ABCON President said, ''Completely all the sources coming have dried up, the oil prices dried up, IMTO window dried up. We are talking about a month, and these are contracts that have been closed for 3, 6 months delivery, we are just witnessing it. It will take time, it's a very good buffer, no doubt we rely on it heavily for 90% of our foreign exchange supply. So if we have that improvement, it will give the CBN the muscle, the wherewithal to continue to support the local market. It will give CBN the muscle to make any speculation, check any hoarding."
''Now that we have prospects in oil prices definitely that news, that coming in of new inflows will give the CBN the muscle to make any speculation, to checkmate hoarding, because they are in I & E window, they are in BDC window, they are in a lot of windows, so they can come up with liquidity. Definitely, it is going to. And we have seen the impact because the way it was going before this increase in crude oil prices, it was worrisome and if you look at it now it has remained stable, the highest it went is N480 for the parallel market and its always trending down. There is that stability just for that news, so you can imagine when we start receiving the liquid grill just imagine what it will become just like people have predicted and analyzed N430, N450/$1 is what we might be looking at by the end of the year,'' he added.
On his part, a treasury and financial analyst, Odinaka Nwokonkwo, while giving reasons why it should be that way, pointed to CBN obligations. He said the apex bank paid Eurobond maturities in January or thereabout, and did FX swap with local and international counterparts which may have matured and needed to be paid down.
He said, ''There is a Eurobond maturity that CBN funded for, so that would also reduce the reserves, then another thing is when you look at, CBN has been intervening in the forex market. So on that space, you are seeing retail, you are seeing SME and invisibles intervention weekly. Retail is biweekly and SME and invisible about $100 million weekly. So sometimes CBN has bilateral transactions with international institutions and local banks where they take their FX and basically give them treasury bills, so that also is part of the reserves.
''So if some of those swaps have matured and CBN needs to pay down these bonds, they will also see a reduction. So it's a combination of a lot of things. And also what is the volume of sales of the oil, are we really selling more, is the quantity we are selling is the same as what we are selling before. The demand might drop a little bit because some countries also have a second lockdown.''
Nwokonkwo also believes that in the next quarter, there might see an accretion because some of those obligations may not be there.
While pointing out that the accretion rate is slower than the debit rate, he said the oil price at $65 is not a significant increase compared to CBN FX obligations.
These external reserve figures and swings point to two things: Nigeria seems to be overestimating the power of it oil to keep the country running and the enduring reality it needs to find other ways of earning foreign exchange.
Breaking: Bitcoin surges past $51,500
Bitcoin traded above $51,508.78 with a daily trading volume of $51.7 billion and is up 4.83% for the day.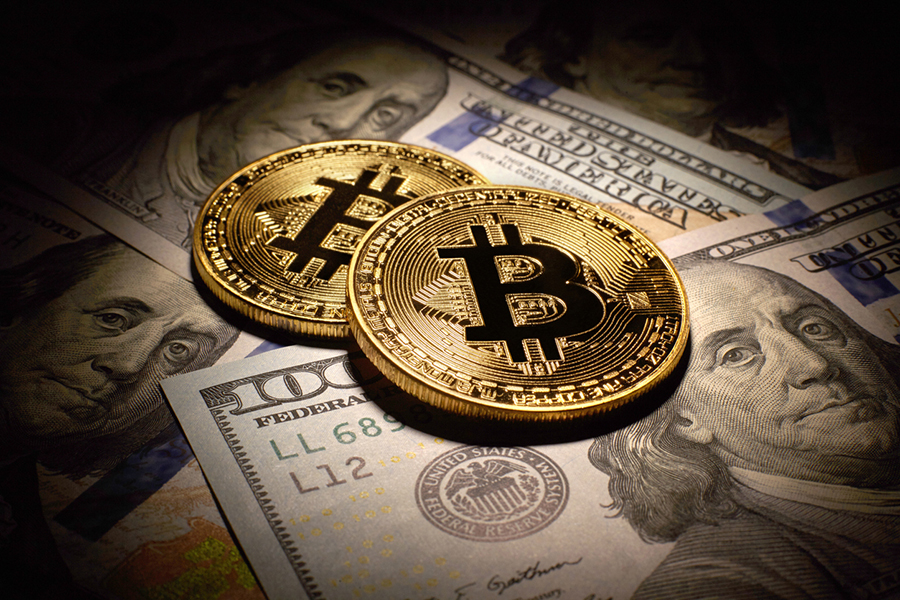 The flagship crypto-asset, Bitcoin surged past a one-week high as risk appetite in markets gained momentum despite growing concerns facing the crypto industry.
At the time of writing this report, Bitcoin traded above $51,508.78 with a daily trading volume of $51.7 billion. Bitcoin is up 4.83% for the day.
The world's most popular crypto asset had been under pressure, particularly on Tuesday when Gary Gensler, nominee for chairman of the U.S. SEC disclosed that protecting investors against the crypto market's manipulation and illicit activity is a challenge for the agency.
More details shortly …
Nairametrics | Company Earnings