Airtel Africa's profit up 12.9%, customer base reaches 111.5 million
Airtel Africa had risen in customers' base by 11.8% to 111.5 million in spite of the pandemic.
Airtel Africa on Friday posted an impressive Q1 ending June 2020 financial statement with an operating profit of $210 million up by 12.9%which showed a 111.5 rise in customers' base of 11.8% to 111.5 million in spite of the ravaging COVID-19 pandemic. The Company also reported an operating profit of $210 million up by 12.9%.
Airtel reports its year end March 31st 2020.
Key highlights of Airtel Africa Q1 2020 include;
Customer base grew by 11.8% to 111.5 million.
Revenue increased by 6.9% to $851m, with constant currency revenue growth of 13.0%
Constant currency revenue growth was recorded across all key business segments, with voice revenue up by 2.2%, data by 35.7%, and mobile money by 26.3%.
Underlying EBITDA increased by 7.9% to $375m, with constant currency growth of 14.6%
The reported underlying EBITDA margin was 44.1%, up by 40 bps.
Operating profit increased by 12.9% to $210m, an increase of 21.5% in constant currency
Free cash flow was $96m compared to $62m in the same period last year.
Earnings per share (EPS) before exceptional items was $1.0 cents and basic EPS was $1.1 cents.
Net debt to underlying EBITDA was 2.2x, compared to 3.0x in June 2019.
(READ MORE: Airtel Africa announces IPO result in Malawi, says its fully subscribed)
Raghunath Mandava, chief executive officer, Airtel Africa explained the company's business was to survive the COVID-19 pandemic amid all odds. He said;
"During the last quarter, our business was impacted by the Covid-19 pandemic, as restrictions on movements of people and ways of socializing were introduced to contain the spread of infection. In these unprecedented times, we have worked with governments, regulators, partners, and suppliers to keep customers and businesses connected as well as supporting the economies and communities.
"We focused on expanding and maintaining our network to ensure it could cope with increasing demand, we kept our distribution up and running by increasing the penetration of digital recharges and stock levels, and we expanded our home broadband solutions to ensure customers could work and access entertainment remotely."
Raghunath Mandava, chief executive officer, Airtel Africa spoke about growing concerns on the resurgence of COVID-19, but he was optimistic based on Airtel Africa's present result and investment. He continued by saying ;
"The outlook remains uncertain, particularly regarding a so-called potential second wave of infections and the actions governments will decide to take in that event. However, these results are further evidence of the growth opportunities our markets offer and the effectiveness of our strategy to focus on winning customers, investing in our network and expanding our voice, data and mobile money businesses."
The stock is presently trading at N348 with a market capitalization of N1.308 trillion, dividend yield at 3.38%, price/earnings ratio at 10.63 at the time this report was drafted.
Lafarge moves to divest 35% shareholding in CBI Ghana
Lafarge Africa Plc has resolved to sell off its 35% shareholding in Continental Blue Investment Ghana Limited.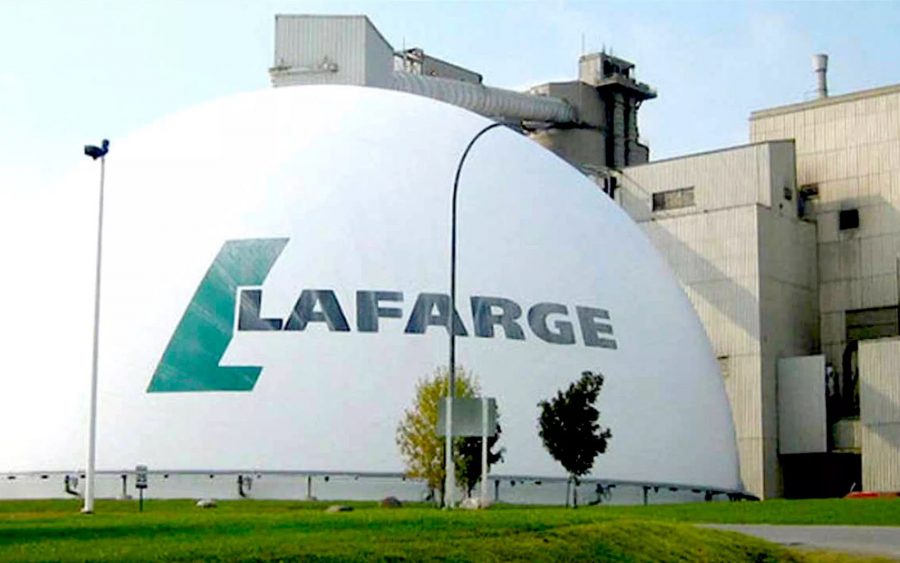 The Board of Lafarge Africa Plc has resolved to sell off its 35% shareholding in Continental Blue Investment Ghana Limited, in order to cut down on costs impacting the Group's profit.
This disclosure was made in a notification tagged- "Notice of Divestment in Continental Blue Investment Ghana Limited", which was issued by the Company Secretary, Mrs. Adewunmi Alode.
According to the statement, the Board of Directors of the Group made the decision to divest its 35% shareholding in Continental Blue Investment Ghana Limited ("CBI Ghana"), in line with the resolutions made at the emergency board meeting which held yesterday 20th, January 2020.
This move was made to set off the cement manufacturer on the path of sustainable growth and profitability, as Lafarge's investment in CBI Ghana has depleted significantly over the years.
What you should know
This is not the first time the company has had to sell off an unproductive investment in an effort to cut down on deadweight cost, as key players in the Cement industry like BUA and Dangote Cement continue to show strength and resilience through their effective cost minimization strategy which worked well in 2020.
Recall that in August 2019, Lafarge Africa sold off all its stakes in Lafarge South Africa Holdings (LSAH). This move helped the company to cut down costs coming from its South African subsidiary, which had been making billions of naira worth of losses for years.
Multiverse forecasts N39.5 million profit in Q1 2021
The management of Multiverse Plc has projected a revenue of N76 million and a profit of N39.5 million in Q1 2021.
Multiverse Mining and Exploration Plc has projected that in the first quarter of 2021, the mining and exploration company will generate N76 million in revenue, and post a profit of N39.5 million.
These projections were made by the company in a recent earnings forecast issued by the Management, and signed by the Corporate Secretaries of the company.
Key highlights of the earnings forecast for Q1 2021
Total revenue is projected at N76 million.
Turnover from agency sale is projected at N1 million.
Agency cost is s projected at N850 thousand.
Total expenses are projected at N7.8 million.
Operating Profit is projected at N67.3 million.
EBIT (Earnings Before Interest and Taxation) is projected at N67.3 million.
Interest Expense is projected at N27.8 million.
Profit after tax is projected at N39.5 million.
Key assumptions made to support the earnings forecast and projection of the company
The earnings forecast was made on the ground that there won't be any significant change in the economic policies of the Federal Government, while the monetary policies of the CBN would not be altered significantly.
The company also maintained that there would not be any industrial unrest that would affect its production and sales volume, while the profit of the company would not be pressured by rising costs of inputs, as prices of materials used in production shall be stable in the period under review.
GCR affirms Dangote Cement issuer ratings of AA+(NG) and A1+(NG)
Global Credit Ratings has affirmed Dangote Cement issuer ratings of AA+(NG) and A1+(NG).
Dangote Cement Plc has announced that Global Credit Ratings has affirmed the cement manufacturer a long-term and short-term national scale issuer ratings of AA+ (NG) and A1+(NG) respectively.
According to the press release issued by the company, the rating which maintains a stable outlook on Dangote Cement would expire by November 2021.
In line with this, GCR reviewed existing bonds of the company and assigned the N100bn Series 1 Fixed Rate Bond of Dangote Cement a rating of AA+.
Why this matters
The ratings reflect Dangote Cement Plc's status as Africa's leading integrated cement manufacturer with a group-wide installed capacity of 45.6 million metric tonnes per annum across ten countries.
The stable outlook which was maintained by GCR reflects the extensive distribution network, significant scale economies and position as the largest corporations on the Nigerian Stock Exchange, with sound access to capital.
It is important to note that a rebound is expected within 18-24 months, on the back of strong base domestic demand.
What they are saying
Michel Puchercos, Chief Executive Officer, said:
"Dangote Cement has shown great resilience in 2020 despite the COVID-19 pandemic and a challenging environment. The Group continues to report strong cash generation while maintaining strong financial discipline. As Africa's leading cement producer, we are committed to maximizing shareholder value creation."