Outcome of OPEC's Joint Ministerial Monitoring Committee
The cumulative OPEC+ cut in August and September would be some 8.4million bpd.
The forum led by HRH Prince Abdul Aziz Bin Salman, Saudi Arabia's Minister of Energy and it co-Chairman, HE Alexander Novak, Minister of Energy of the Russian alliance was the 20th Meeting of the Joint Ministerial Monitoring Committee (JMMC) Wednesday, 15 July 2020.
It was affirmed at the conference that the production cut implemented in May had helped collect the oil market recovery in the oil economy.
The committee analyzed growth in the world oil market since its last meeting on 18th June 2020 and the governing body also reviewed market demand for the second half of 2020.
READ: Corruption probe: NDDC claims to have spent N81.5 billion in 7 months
The committee observed market demand for the second half of 2020 and restated the significance of the 'Declaration of Cooperation'(DoC) in abetting oil market stability.
On June 6, 2020. The OPEC and its partners conducted by Russia, known as OPEC+, concur to broaden the consequential 9.7million barrels per day (bpd) production cuts till the finish of July 2020.
The JMMC planned to meet monthly until December 2020 with respect to assiduously scrutinize the energy market and regarding the implementation of the agreement.
The committee pointed out that shortcomings are more perceptible for the current year, because of the pandemic. For some DoC members, there will be an increase in demand services, just as changes in travel arrangements, boosting demands of the market for fuel and diesel and thus the effect on DoC participating countries' exports will be restricted.
The governing body was reiterative about its gratitude on the auxiliary premeditated inputs made by Saudi Arabia, the United Arab Emirates and Kuwait in June.
The cumulative OPEC+ cut in August and September would be some 8.4million bpd in the following two months, as Iraq, Nigeria, Angola, Russia and Kazakhstan are required to slash outputs to recompense for the past deficiency in conformity, while Saudi Arabia is also expected to keep its August oil deals at a similar level as in July.
READ: FG, States, LGs share N651.18 billion in June
OPEC also expressed certainty that market conditions are moderately progressing but pointed out that all concurring countries must reestablish their pledge to guarantee stability in the international market. The compensation plan that has been agreed will imply that the efficient level of adjustments will be deeper.
It reiterated that full congruity from all participating countries is crucial for the perpetual rebalancing efforts and to help deliver long term oil market stability.
The committee assigned its Secretariat to intently monitor and report to the JMMC the implementation of the mandatory compensation by the underperforming participating countries. Underperforming participating countries were requested to submit their plan for implementation of the required compensation for the month of June 2020 to the OPEC Secretariat before the end of July 2020.
The panel thanked the Joint Technical Committee (JTC) and the OPEC Secretariat for their work. The next meetings of the JTC and the JMMC are planned for 17 August and 18 August 2020.
Gold prices up, traders focus on President Trump's debate
Gold futures were up 0.22% at $1,886.50/ounce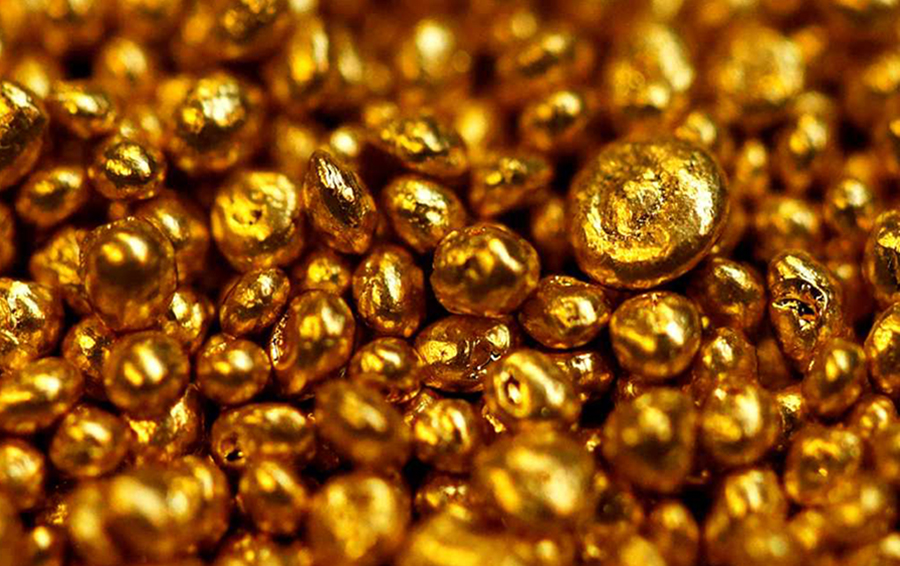 Gold futures prices were up at the reopening of London's trading session. This was boosted by a weaker dollar, though its upside was capped as traders' focus is now on the U.S. presidential debate scheduled to hold today.
What we know: At the time this report was drafted, Gold futures were up 0.22% at $1,886.50/ounce. Holdings in SPDR Gold Trust (P: GLD), the largest gold-backed exchange-traded fund worldwide, gained 0.16% to settle at 1,268.89 tonnes yesterday.
READ: Nigeria will keep taking infrastructure loans to attract investments – Buhari
President Trump and Democrat's Presidential candidate, Joe Biden, will take part in the debate, ahead of the Nov. 3 presidential elections.
Joe Biden is hoping to convince people with strong connections to working-class Americans, who had voted for President Barack Obama but switched to President Donald Trump in 2016.
READ: President Trump finally bans TikTok, WeChat
In an Economist/YouGov poll, 39% of Americans predict that Trump will win the debates, while 34% predict that Biden will win.
On the COVID-19 front, the number of new COVID-19 cases in the world's largest economy gained for the second week in a row in 27 out of the 50 states, adding to concerns over the health of the U.S. economy.
READ: FEC approves $1.96 billion for Kano-Niger Republic railway
Globally, deaths from the virus topped one million, with over 33.2 million cases as of Sep. 29, according to Johns Hopkins University data.
In a note to Nairametrics, Stephen Innes, Chief Global Market Strategist at AxiCorp, spoke on the prevailing macros happening in the precious metal market. He said:
"Gold appeared to put in a good base around $1850 after a reasonably negative September, with the metal averaging a 1-2% move lower during the month in the past five years.
"It is now down almost 5% on the month, and at slightly more compelling levels to enter into longs given positions are much cleaner than ever after last month sell-off.
READ: Six largest tech stocks by market value lose more than $1 trillion in 3 days
"Gold is up on a weaker US dollar and more gains could be in the offing as focus shifts to US elections, political uncertainty, and geopolitical risks.
"After being mercilessly hammered lower last week, gold found some decent traction, buoyed by the USD's retreat."
Crude oil prices post third weekly losses in four weeks
Crude prices printed their third weekly loss in four at the end of its most recent trading session.
Crude oil prices printed their third weekly loss in four at the end of its most recent trading session.
Oil traders are concerned about the blurred demand outlook in the short term, as an unexpected build in oil production coupled with additional oil supplies Libya, rattled the nerves of oil traders.
What we know; West Texas Intermediate futures, the key gauge used to determine U.S. oil prices, settled at $40.04 per barrel. For the week, West Texas Intermediate lost 2.1%.
Brent crude, the world's benchmark for crude oil prices, settled at $41.92 for the week, Brent lost 3%.
READ: Oil prices pull back from recent highs, as Hurricane Laura spares U.S oil infrastructure
The most recent OPEC+ meeting failed to reassure traders about oil-producing members, complying with production cuts till the end of 2020.
Also reports from Libya in the past week revealed it expected to raise production by around 260,000 barrels per day, by next week, up from some 100,000.
READ: Bitcoin whale transfers 11,230 BTC worth $116 million
Stephen Innes, Chief Global Market Strategist at AxiCorp, in a note to Nairametrics spoke on supply-side fundamentals of crude oil by saying,
"Again, it been another week where traders have been inundated with dreary demand news, but it was supply-side fundamentals that supported crude oil again this week.
READ: US dollar post gains on positive signs seen in US economy
"Prices have been backed with the Department of Energy (DOE) inventory stats showing a crude draw and the same a significant drop in gasoline stocks.
"Supply is far less of a problem to the view than demand. Robust compliance from OPEC+ on cuts and limited upside for US production should keep supply below demand in for the foreseeable future and help global inventories move in the right direction."
Gold prices suffer worst W/W decline since March
Gold futures prices settled at $1.866.30/ounce, showing a loss of 0.56% at the last trading session of the week.
Gold futures declined on Friday, to post a loss of nearly 5% for the week—the largest weekly percentage loss since mid-March. Gold traders have had significant losses on the precious metal to the strength in the U.S. dollar this week.
What we know: Gold futures prices settled at $1.866.30/ounce, showing a loss of 0.56% at the last trading session of the week.
READ: FG inaugurates gold refinery project, boosts smaller-scale mining operations
Rising COVID-19 caseloads in emerged markets have distorted investment strategies of global investors, as the world's economic recovery seems to be fragile, driving investors into dollars, which has weighed on the bullion-asset.
On top of that, gold traders have also unwound some of their gold holdings as a part of this week's equity-market sell-offs, which added to the pressures around precious metals.
READ: Gold loses $70 dollars in an hour after reaching $2,000
Other precious metals such as palladium, platinum are also headed for their worst week since the COVID-19 pandemic began to impact financial markets.
Stephen Innes, Chief Global Market Strategist at AxiCorp, in a note to Nairametrics, highlighted the key macros dampening the optimism of gold bull.
READ: Gold Prices cross $1800, first time since 2011
"Gold investors remain less than flattered by the procession of Fed speakers since the FOMC less dovish than expected retort on September 16.
"Most of the focus was still falling on the US Fed's Charles Evans' uncomplimentary for gold comments when he suggested that US interest rates go up before the 2% inflation target is hit."
That said, the outlook remains positive for gold in the long term, on growing COVID-19 cases; also, high geopolitical uncertainty could keep the yellow metal above $1,700/ounce price level in the midterm.