Career opportunities in Blockchain if you live in Nigeria
The world of blockchain is changing fast and growing even faster.
As the blockchain industry grows and matures over time, the demand for human resources increases. Yet, there is a gap in the amount of qualified personnel capable of doing the job and the number of open positions. Furthermore, the industry has to compete with web development, cloud computing, and neural networks for the talents out there.
This is a strange phenomenon in the job market. If we take the other competing fields mentioned in the last paragraph, the younger, web development, is three decades old. Blockchain, on the other hand, began in 2009 and did not see development potential until the burst of ICOs in 2017 and 2018. So, the growth in the field is less than five years old, but it continues to push the job market forward and demand more and more capable hands.
Now, the crypto industry does not only include programmers, data scientists, and cryptographers. There is also a large demand for marketing specialists, social media managers, legal experts, compliance officers, etc. This is a brand new sector of the economy which needs a large pool of specialists and professionals of all backgrounds to keep growing.
READ ALSO: BTC & ETH on pace to hit transactions worth $1.3 trillion in 2020
The global nature of blockchain means that it reaches all countries in the world. Nigeria is no exception and in fact, is one of the leading countries in terms of adoption in Africa. The Blockchain Nigeria Group actively promotes the adoption of cryptocurrencies via conferences and panels. Also, they promote education in blockchain for new students and professionals looking to change careers.
As the world's economy is changed by the pandemic, many traditional works are disappearing. This is the moment to seriously consider training in a new field. The future may be unknown, but one certainty is that remote work will only expand. Right now, one of the most open industries to follow that model is blockchain.
To work in the crypto space it is important to know that there is a culture predominant in it. Most projects have personnel in various countries around the globe and this means remote work and dealing with different time zones. The future is not clear for such a young industry. So, there's not a clear set of rules or a path that assures success. One day technology may be all the rage, then it becomes obsolete and people have to adapt on the fly. This means the main skill anyone has to have is the ability to learn by themselves and never get comfortable in one spot.
READ MORE: Crypto: LINK price hits all-time high, passing $8
The basics of blockchain
Before anything, the first thing to know is the basics. This means having a general understanding of what the data architecture of a blockchain is. The way the blocks work, what the hash is, how it works to ensure security, what is the consensus algorithm, and such topics. A deep understanding of these is not necessary unless you want to work on base protocols, but a broad general knowledge of all the parts is a fundamental requirement.
The understanding of Languages
Now I am sure that the first thing that comes to mind is computer languages, javascript, Solidity, C++, etc. This is true, but it is important to remember that blockchain is a global industry, beyond programming a facility with human languages is important. Most jobs involve working with people from different countries so English is a must since it is the most widely used language. But to be ahead of the pack a second language is important depending on where in the world you want to work. French and Spanish are important for Europe and the United States, and for Asia knowing basic Mandarin is an important skill.
Africa and Nigeria specifically come with their set of challenges. Many different countries speak a variety of languages internally due to the rich cultural background of the continent. This means that focus is important. For cross border cooperation besides English, French and Portuguese will always be relevant not only in Africa but to work with European partners.
READ ALSO: Coinbase, Binance, and Kraken Lead in Blockchain Merger & Acquisition Deals
In the end, a blockchain project will be based out of somewhere in the physical world. This means that a person must choose where this is and try to learn the basics of the local language and culture to be able to perform at the best capacity. This is a fluid sector and knowing the basics of a foreign culture helps a lot to set a person apart. This is doubly so for those not wanting to work on the development side but in departments like marketing, content creation, and social media management.
Now if programming is your area of choice. The main computer languages are dictated by the largest protocols out there Etehreum and Bitcoin. Of course, other protocols will use different languages. An example, Cardano bases most of its architecture in Haskell which is a functional programming language.
The base protocol of blockchain tends to be written in C++ or java, so this is a good start. To build on top of the blockchain protocols, they have their own specific language such as Solidity for Ethereum. This may seem daunting but these languages share a lot of the basics since they are object-oriented languages. So, learning something like javascript helps to adapt to the small differences that exist protocol by protocol.
The most coveted crypto position
As expected the most coveted professionals are those able to work at the base layer of the protocol. The combination of computer science, probability, and cryptography is the golden ticket of the industry. Then, we have those developers working on Dapps and smart contract design which have a knowledge of finance. These people work in the booming DeFi space and are also benefiting from the growth.
Of course, as we stated earlier, not all jobs are in the technology wing. There is a wide demand for marketing specialists capable of direct social media campaigns and are good at community outreach. There is also a high demand for law experts capable of navigating the grey areas of the industry and compliance experts for KYC implementation.
READ ALSO: Delay in passing PIB creating uncertainties in Petroleum Industry – WEIN 
Average salaries
As the industry keeps expanding, salaries are getting higher compared to other tech sectors. A study conducted by U.Today has done an analysis of the sector in US dollars. Some of the results are: Asia has an average salary of $87,000, the European continent is $73,000, the United States is at $136,000, and remote jobs price at $124,000. Other regions with smaller blockchain sectors such as LATAM and Africa tend to be below the Asia average.
The average salary varies widely from project to project. Established companies like IBM tend to pay higher and with more benefits, while start-ups are on the low end generally.
Top positions
The jobs that are at the top of the list are no surprise. They are on the technical development side. These tend to be very demanding positions and are generally for people with long experience in the tech industry and software development.
1) Blockchain developer – Generally speaking, this is for computer science graduates. These developers are involved in the high-end part of the spectrum directly modifying and interacting with the base protocol, consensus algorithm, and cryptography.  These developers make an average of $180,000 annually.
The second group is the Dapp and other application developers. They don't modify the core functions of the blockchain but build on top writing smart contracts and connecting them to a user-friendly front end. These ones average about $170,000/year.
For a guide on how to begin developing blockchain, check out this article on blockchain development (Dapps).
2) Data scientist – Their responsibilities are focused on analyzing the data of usage and other types of statistical analysis of market behaviors. Their average salary is $170,000 per annum.
3) Marketing manager – All the tech in the world is useless without people to promote them. These professionals manage marketing campaigns and social network engagement. Their average salary is at an impressive $175,000 annually.
In order to break into the world of Blockchain being certified is important. Check out this article to get a complete overview of online resources for Blockchain certification. That is key in the industry since having some proof of knowledge learned is always a plus.
Once you have gotten a certification the most useful sites for job searches in Nigeria are:
This is a general job board. By using the search function with the keyword 'Blockchain', it is easy to find many open positions in the blockchain sector.
This is also a top resource for Nigeria based jobs.
This is one of the leading peer-to-peer crypto exchanges in the world and they are always on the lookout for more talents and skills. Check out their current openings on their career page.
There are many blockchain job opportunities scattered around the entire globe. The sites in question are global in reach, so a lot of remote positions can be found in them.
READ ALSO: Andela to expand presence to all African countries
The world of blockchain is changing fast and growing even faster. This is attracting people from all over the world to work in it. The values of decentralization and openness mean that this is a unique industry open to teams working remotely and accepting those from various backgrounds.
One thing is certain, there are opportunities out there for those who want to switch careers!
Stanbic IBTC reiterates commitment to the growth of Education in Nigeria
Stanbic IBTC leverages technological innovations to facilitate the provision of quality education in Nigeria.
In commemoration of the 2021 International Day of Education, Stanbic IBTC Holdings PLC, a member of Standard Bank Group, reaffirmed its commitment to providing support and ensuring accessible education to the Nigerian child.
The United Nations (UN) proclaimed 24 January as the International Day of Education, in recognition of the impact of education in bringing sustainable development across the world. The 2021 International Day of Education is themed: "Recover and Revitalise Education for the COVID-19 Generation."
Speaking on the relevance of the celebration to Stanbic IBTC, Wole Adeniyi, Chief Executive, Stanbic IBTC Bank PLC stated: "Our organisation is keen on positively impacting the education sector to drive national development."
Adeniyi noted that eucation serves as one of the core pillars of Stanbic IBTC's CSI initiatives. He emphasised that the end-to-end financial institution would continue to show its unrelenting support towards growth in the Nigerian educational system.
According to him, "we embark on several initiatives aimed at improving education for the Nigerian child, even in the heat of the COVID-19 pandemic when many students struggled to keep up with learning during the nationwide lockdown."
Stating some of the giant strides taken by Stanbic IBTC to promote effective learning amid COVID-19 disruptions, Adeniyi highlighted that the company had been actively involved in empowering the younger generation with financial literacy knowledge through its "New School Money Initiative".
Wealth certified professionals in the organisation educated preteens and teenagers on how to develop a savings and investment culture through virtual sessions. They shed more light on subjects to distinguish between wants and needs, assets and liabilities, and the importance of making the right financial decisions. These were effectively communicated using simple, relatable videos and illustrations.
Referencing the International Day of Education theme, Adeniyi further stated that Stanbic IBTC leverages technological innovations to facilitate the provision of quality education in Nigeria.
"Through our CSI initiative, we prioritise the refurbishment of dilapidated schools to create a more conducive environment for our children to learn. We support teachers with better welfare and provide e-libraries, books, computers and other digital tools to aid effective learning for students," he said.
Stanbic IBTC has also continued to demonstrate its commitment to the development of education in Nigeria through its various educational products to secure the future of young Nigerians. Some of the products include the Children Educational Savings Scheme Account (CHESS), Stanbic IBTC Education Trust (SET) investment scheme and BluEdge, which offer bespoke financial solutions that support Nigerian parents and guardians with various funding options for their children and wards. In the same vein, the leading end-to-end financial institution empowers young Nigerians to access quality education through its JAMB Scholarship Scheme.
"The celebration of the International Day of Education is an opportunity to reiterate our commitment to the growth of education in Nigeria. At Stanbic IBTC, we understand the importance of education in shaping the future of the nation, and we are committed to providing opportunities that guarantee access to quality education for every Nigerian child," Adeniyi concluded.
Glo-sponsored African Voices brings back Mo Abudu, 2 others in compilation edition
African Voices Changemakers shows on DSTV CNN Channel 401 on Saturday at 9.30 a.m. and 12.00 p.m.
The compilation edition of African Voices Changemakers, the Globacom-sponsored magazine programme of the Cable News Network (CNN), this week brings back to viewers media mogul, Mo Abudu, and two other talents who are positively affecting the African continent.
The two others are 30-year-old Elijah Amoo Addo, a Ghanaian chef and food stylist who has become a social entrepreneur through his creation of "Food for All Africa", and Karabo Poppy Molestane who in 2019 made the Forbes list as one of Africa's Foremost Under 30 CEOs.
Abudu hit the limelight with her talk show, Moments with Mo, on which she brought many issues to public attention through interviews with top personalities, the needy and citizens with mental health issues. In 2006, she founded her own TV channel, Ebony Life Television, which is received by viewers in over 49 countries across Africa, the UK and the Caribbean.
Ghana-based Addo uses advocacy and a food-sharing mobile phone app to feed thousands of vulnerable children through food recovery and redistribution. In collaboration with local restaurants, supermarkets, food distribution companies and rural small-hold farmers, Addo's organization collects leftover food or unwanted food that is close to its 'use-by' date and redistributes it to disadvantaged children in orphanages, hospitals and low-income schools.
Born in Vereeniging, South Africa, Molestane is a multi-award-winning Illustrator, graphic designer and street artist who is committed to the preservation of her cultural heritage. She is renowned as a Nike shoe designer and basketball court murals artist who has equally worked with the Wall Street and on Netflix's Strong Black Lead season.
African Voices Changemakers shows on DSTV CNN Channel 401 on Saturday at 9.30 a.m. and 12.00 p.m. Repeat broadcasts will be aired on Sunday  at 4.30 a.m.,   7.30 a.m., 12.30 p.m., 7.30 p.m. and on Monday at 12.30 a.m. and  5.30 a.m.
Unilever sets out plans to help build a more equitable and inclusive society
Unilever's ambition is to improve living standards for low-paid workers worldwide.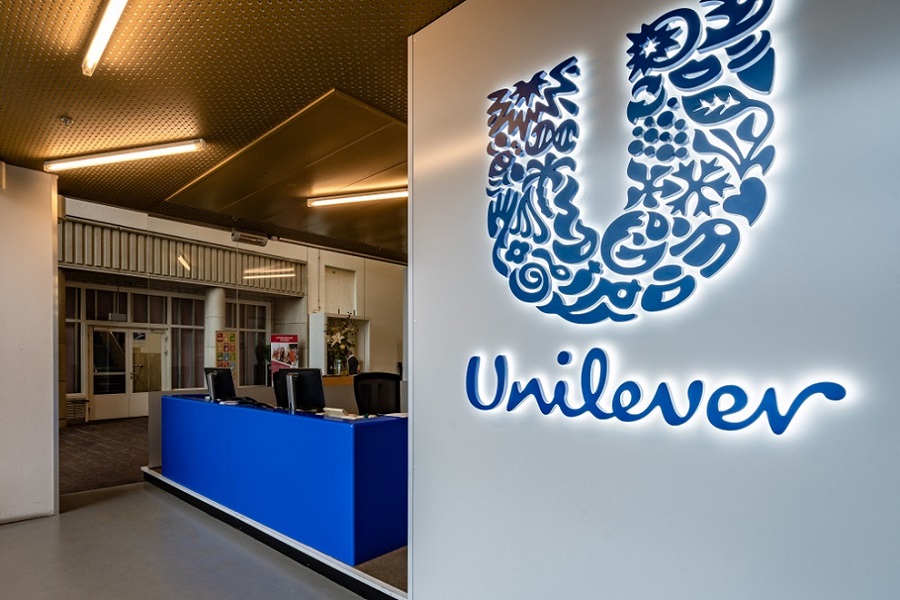 Unilever today announced a wide-ranging set of commitments and actions to help build a more equitable and inclusive society by raising living standards across its value chain, creating opportunities through inclusivity, and preparing people for the future of work.
Unilever's main commitments include:
Ensuring that everyone who directly provides goods and services to the company earns at least a living wage or income, by 2030
Spending €2 billion annually with suppliers owned and managed by people from under-represented groups, by 2025
Pioneering new employment models for our employees, and equipping 10m young people with essential skills to prepare them for job opportunities, by 2030
Alan Jope, Unilever CEO, explained, "The two biggest threats that the world currently faces are climate change and social inequality. The past year has undoubtedly widened the social divide, and decisive and collective action is needed to build a society that helps to improve livelihoods, embraces diversity, nurtures talent, and offers opportunities for everyone.
"We believe the actions we are committing to will make Unilever a better, stronger business; ready for the huge societal changes we are experiencing today – changes that will only accelerate. Without a healthy society, there cannot be a healthy business."
Unilever's ambition is to improve living standards for low-paid workers worldwide. The company will therefore ensure that everyone who directly provides goods and services to them earns at least a living wage or income, by 2030. The company already pays its employees a living wage, and they want to secure the same for more people beyond its workforce, specifically focusing on the most vulnerable workers in manufacturing and agriculture.
In addition to improving living standards through economic inclusion, Unilever is also critical about creating more opportunities for people from under-represented groups – both within and outside of the organisation. Diversity in the workplace directly results in improved financial performance through its capacity to foster innovation, creativity, and empathy.
Speaking further Jope said, "As we help to build a more equitable and inclusive society, we recognise that changes to the world of work will affect the employment prospects of many people. Many current ways of working – roles, places, hours, skills – are rapidly evolving. We have a responsibility to generate and sustain employability, by preparing our employees and other people beyond our organisation for the societal and technological changes that are taking place."
Beyond its immediate organisation, Unilever plans to help equip 10m young people with essential skills to prepare them for job opportunities, by 2030. "By investing in skills-building and providing work experience opportunities for young people, we will drive growth, and accelerate digital capabilities, building expertise and increasing productivity." Jope said.
About Unilever
Unilever is one of the world's leading suppliers of Beauty & Personal Care, Home Care, and Foods & Refreshment products with sales in over 190 countries and reaching 2.5 billion consumers a day. It has 150,000 employees and generated sales of €52 billion in 2019. Over half of the company's footprint is in developing and emerging markets. Unilever has around 400 brands found in homes all over the world, including Dove, Knorr, Dirt Is Good, Rexona, Hellmann's, Lipton, Wall's, Lux, Magnum, Axe, Sunsilk and Surf.
Unilever's Sustainable Living Plan (USLP) underpins the company's strategy and commits to:
Helping more than a billion people take action to improve their health and well-being by 2020.
Halving the environmental impact of our products by 2030.
Enhancing the livelihoods of millions of people by 2020.
The USLP creates value by driving growth and trust, eliminating costs and reducing risks. The company's sustainable living brands delivered 78% of total growth and 75% of turnover in 2019.
Since 2010 we have been taking action through the Unilever Sustainable Living Plan to help more than a billion people improve their health and well-being, halve our environmental footprint and enhance the livelihoods of millions of people as we grow our business. We have made significant progress and continue to expand our ambition – in 2019 committing to ensure 100% of our plastic packaging is fully reusable, recyclable or compostable by 2025.
While there is still more to do, we are proud to have been recognised in 2019 as sector leader in the Dow Jones Sustainability Index and in 2020 – for the tenth-consecutive year – as the top-ranked company in the GlobeScan/SustainAbility Sustainability Leaders survey.
For more information about Unilever and its brands, please visit www.unilever.com.
For more information on the USLP: www.unilever.com/sustainable-living/