Nigerian Real Estate and COVID in 19 Slides
Validate investment cases and focus energies on property sectors that are more resistant to shocks.
Nigeria is rapidly approaching an economic crisis as the COVID-19 global pandemic has put the world on lockdown and sent Brent crude oil prices to a 20-year low. Spurred by lower global demand and reliance on oil exports for 90% of its foreign exchange income, Nigeria's economy and her fragile currency are being pushed to their breaking point.
In this report, we will focus on the impact this pandemic will have on the real estate market in Nigeria. So far, key themes include mass concessions, re-negotiation and restructuring activity, slowed decision making, stretched out project deliveries due to the lockdown and more. After outlining the potential property sector losers, hospitality and retail most especially, alongside potential winners (industrial and healthcare), we discuss the impact of the COVID-19 pandemic on individual property sectors and the direction of rentals, capital markets and more.
Within this uncertain environment, we recommend that market participants including asset owners, real estate service providers and others stress test their businesses at varying levels of reduced income, use the downtime for market research to validate investment cases and focus energies on property sectors that are more resistant to shocks.
Lagos directs commercial property owners in Ogudu GRA to produce planning permits
The government said it would not hesitate to apply appropriate sanctions on erring property developers.
The Lagos State Government has asked owners of commercial buildings in Ogudu GRA to produce their enabling building permits.
The request follows repeated contraventions of the state's physical planning laws by some recalcitrant individuals and organizations.
While speaking on the development, the Lagos State Commissioner for Physical Planning and Urban Development, Dr Idris Salako, expressed the State government's determination to stop the flagrant abuse of its planning laws and engender a culture of compliance among the people.
READ: Lagos to impose building insurance on properties above 2 floors, meets stakeholders
Salako said, "The Ministry of Physical Planning and Urban Development, on Wednesday, served contravention notices and stop-work orders on 38 commercial buildings, including banks, eateries, malls and hotels on Ogudu Road in Ogudu GRA in line with our determination to curb flagrant disobedience of the law.''
"We shall continue to enforce compliance and sensitize the people to do the needful so that we can achieve in earnest our goal of an organized, orderly, livable and sustainable environment for the benefit of all.''
The Commissioner reiterated that government would not hesitate to apply appropriate sanctions including sealing and pulling down of contravening buildings, where necessary, as well as the imposition of penalties on erring property developers.
READ: Multichoice Nigeria: How investing $2.1 billion in Nigeria's media and entertainment value chain impacts national economy
Going further, Salako warned property developers not to confuse penal fees with approval to go ahead with construction of the illegal building, saying that reliance on payment of penal fees alone to continue developing a building would amount to an untoward act which is reprehensible.
He said, "To discourage unapproved building construction, the penalty is usually imposed for non-conformity with building approvals such as illegal change of use, altering a number of units or floors and unapproved renovation among others.''
READ: Dangote Sugar Refinery: Revenue soars amid rising cost of sales
While maintaining that the penal fee was cautionary and only a condition precedent to making the right submissions to the approving authorities, Salako urged property owners and developers to always make honest submissions when applying for Planning Permits and ensure strict compliance to the dictates of the permit granted by the Lagos State Physical Planning Permit Authority (LASPPPA).
Download the Nairametrics News App
In view of repeated contraventions of the State's physical planning laws by some recalcitrant organisations, the Lagos State Government has requested owners of commercial premises in Ogudu GRA to produce their enabling Planning Permits.@jidesanwoolu @idreezsalako#LASG pic.twitter.com/03w49GCNH2

— The Lagos State Govt (@followlasg) August 28, 2020
4 key points in the new Lagos 2020 Land Use Charge
All property owned, occupied by anyone older than 60 years are exempted from paying the Land Use Charge.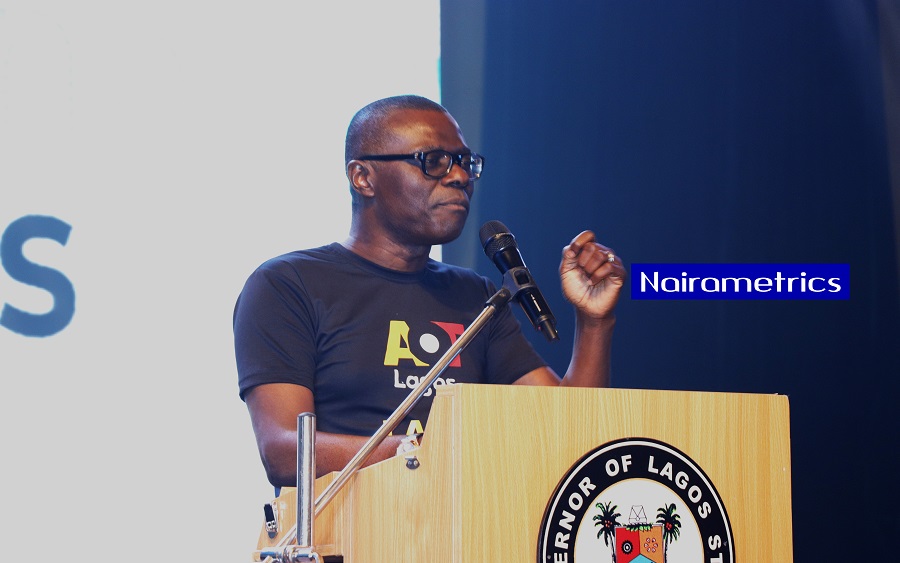 Lagos State Government has released the new provisions in the new 2020 Land Use Charge (LUC) Law,  which entails the reduction in penalties for defaults, the people exempted from the charge and forfeiture of  N5.8 billion penalties among others.
While presenting the guideline to the public on Wednesday, the Commissioner of Finance, Dr Rabiu Olowo, explained in 2018, there was an increase in the Land Use Charge rate as well as the method of valuation of properties, this shock had a sporadic increase in Land Use Charge payable by property owners.
He said, "In view of the aforementioned, the current administration decided to review the Land Use Charge law by reversing the rate of Land Use Charge to pre-2018 while upholding the 2018 method of valuation."
Back story: Earlier on Wednesday, Nairametrics reported that the state government revoked the 2018 land use charge. According to Olowo, the government reverted to pre-2018 land use charges.
He said, "The penalties for land use charges for 2017, 2018, and 2019 have also been waived, which translates to a loss of revenue amounting to N5.6billion.
READ MORE: Would you have invested in buying a plot of land in Abuja FCT in 1980?
Below are 4 key components of the new law:
People exempted from the law:
All property owned and occupied by pensioners are exempted from paying the LUC. The definition of Pensioner, according to the state, has been expanded to include all retirees from private and public institutions in the state or any person that has attained the age of sixty (60) years and has ceased to be actively engaged in any activity or business for remuneration.
Non-exempted
Profit oriented Cemeteries and Burial Grounds are no longer exempted from payment of Land Use Charge
Private Libraries are also no longer exempted from paying Land Use Charge
Reductions of penalties and rates 
Days Outstanding Before Now
45-75 days from 25% to 10%
75-105 days from 50% to 20%
105-135 days from 100% to 50%
A 48% reduction in the Annual Charge Rates:
Definition Areas Before Now
Owner-Occupied Residential Property 0.076% to 0.0394%
Industrial Premises of Manufacturing Concerns 0.256% to 0.132%
Residential Property/Private School (Owner & 3rd Party) 0.256% to 0.132%
Residential Property (Without Owner in residence) 0.76% to 0.394%
Commercial property (Used by the occupier for Business Purposes) 0.76% to 0.394%
Vacant Properties and open empty Land 0.076% to 0.0394%
Annual charge rate for Agricultural land was reduced from 0.076% to 0.01%. This is an 87% reduction from the old rate.
Penalties for Land Use Charge for Year 2017,2018 and 2019 have also been waived. This translates to N5,752,168,411.03 potential revenue waived by the State.
In addition to the reintroduction of the 15% early payment discount, an additional COVID 19 incentive of 10% will be granted on the total amount payable. This makes the total discount for early payment 25% if payment is made before the due date
The penalty for obstruction of officials and damage to property identification plague has been reduced from N250,000 to N100,000
The penalty for inciting a person to refuse to pay LUC has been reduced from N250,000 to N100,000
The 2020 LUC Law introduced a 10% and 20% special relief for Vacant properties and Open empty land, respectively.
The right of enforcement has been reduced from notification of three (3) default notices to (2) default notices.
Agents of LUC
Section 14 of the Law which makes it possible for the Commissioner to appoint any person including an occupier of a chargeable property to be an agent of the owner for the purpose of collecting Land Use Charge.
"While we assure Lagosians that our typical response time will not exceed 24hours, we urge anyone who feels dissatisfied or whose complaint results in a dispute to please contact the Lagos State Appeal Tribunal. Let me state that we share in the pain which the pandemic has brought on every household including the government," he added.
Olowo added that while the state hopes for the return of normalcy to business activities, it is important to let residents know that, the payment of LUC is not intended to inflict any hardship on anyone.
Meanwhile, property owners are expected to receive their 2020 LUC bills shortly and they are to leverage on the 25% early payment discount.
Read full guideline here
Why the FG should reverse 6% tenancy, lease stamp duty – NLC
Wabba urged the government to reverse the policy, as Nigerians are still battling the COVID-19 fallouts.
The introduction of 6% tenancy and lease agreement stamp duty in the country will cause more hardship for the Nigerian workers who form the majority of the tenant population.
This was contained in a statement from the President of the Nigeria Labour Congress (NLC), Mr Ayuba Wabba, and made available to NAN on Saturday.
It was also stated that introducing hikes in taxes and user access fees at a time when governments of other countries are offering palliatives to their citizens, does not portray the image of a government sensitive to the needs of its citizens.
Wabba urged the government to reverse the policy, as Nigerians are still struggling with the socio-economic pressure arising from COVID-19 fallouts.
READ ALSO: FIRS introduces stamp duty on house rent and C of O transactions
"We call on the Federal Government and the Federal Inland Revenue Service to rescind this harsh fiscal measure as it is boldly insensitive to the material condition of Nigerians which has been compounded by the Covid-19.
"Nobody would want to be a tenant if they had alternative. This means that tenants which this new policy targets are some of the most vulnerable people in our society" he said.
He noted that accommodation is a fundamental right guaranteed by Nigeria's constitution, and should not have a higher tax rate of 6% when sales tax is 1.5%.
Why this matters
Recent weeks have been ridden with several probes and scandals on misappropriation of public funds, and Wabba noted that these issues have further dampened the trust of the citizens in the government.
NLC noted in its statement that given the scandals, it does not make sense to ask Nigerians to make sacrifices when they are daily regaled with putrid stories of how public officials are accused of swallowing money in billions and making a comedy of 'fainting' afterward.
READ ALSO: FIRS' Nami doubtful of meeting Buhari's revenue target, runs to Lagos for help 
He added that the government should make more efforts towards reducing official graft and corruption, and in line with the principle of public taxation, have a tax policy where the rich subsidizes the poor.
Wabba noted that the principle of public taxation, especially progressive taxation all over the world is that the rich subsidizes for the poor, and that every tax policy that would be enforceable must create a safety net for the poor.
Backstory
The federal government, through the Federal Inland Revenue Service (FIRS), introduced a new policy stipulating an additional 6% stamp duty fee for every tenancy and lease agreement in the country.
READ ALSO: NIPOST workers picket Ministry of Finance over stamp duty 
The implementation of this new policy implies that tenants will have to pay more to make up for the stamp duty charge.
"While we expect the reversal of the 6 per cent tenancy and lease stamp duty policy, we remind government that its highest responsibility is to ensure the security and welfare of every Nigerian," Wabba said.