77% of BTC investors are in a state of profit
Hodlers have made a net increase of 233,000 BTC to their positions.
Most BTC investors are presently profiting from their BTC investment, as Glassnote's (a crypto analytic data firm) Twitter's feed shows that about 77% BTC supply are in a state of profit still. However, many investors have chosen not to cash out, but instead, prefer to hold.
BTC supply not moved in over a year: 62%

BTC supply in a state of profit: 77%

Read: Many investors could be profitably cashing out, but instead choose to hodl.

How can you not be bullish on #Bitcoin?

Chart: https://t.co/Ym0A58ssc5 https://t.co/pQZeZJvuuM pic.twitter.com/3D78rb0Cb6

— Rafael Schultze-Kraft (@n3ocortex) July 13, 2020
Quick fact: It should be noted that BTC is not really anonymous because all BTC transactions are kept permanently and publicly on the blockchain or ledger system, so it's very easy for anyone to see the transactions and balance of any BTC address.
READ ALSO: Crypto: Elrond gives investtors 1,735.54% since its inception
A couple of weeks ago, Chainalysis researchers explained in detail that as the rush for BTCs keeps increasing, the price will most definitely be affected. The report said:
"With more people looking to trade BTCs, which is only becoming scarcer following the recent halving, bitcoin moving from the investment bucket into the trading bucket could become a crucial source of liquidity. However, one would expect this will only happen if bitcoin's price rises to a level at which long-term investors are willing to sell."
READ MORE: ChainLink's digital coin skyrockets 388% in 130 days, still soaring
The report claims that the Hodler net position change, which provides an aggregate of long-term wallet holder behaviour, has been positive on 154 of the first 170 days of 2020. Glassnode data shows that Hodlers have made a net increase of 233,000 BTC to their positions since the start of the year.
Meanwhile, BTC difficulty has hit a new all-time-high of 17,345,948,872,516 (+9.89%).
Explore useful research data from Nairametrics on Nairalytics
Bitcoin difficulty hits a new all-time-high. New difficulty: 17,345,948,872,516 (+9.89%)

data: @glassnode pic.twitter.com/0HnrKuHpX9

— Unfolded (@cryptounfolded) July 13, 2020
Twitter Poll: Bitcoin price expected to reach $100,000 by 2021
BTC'S 4-year cycle will start to transition into the resonance of the traditional market.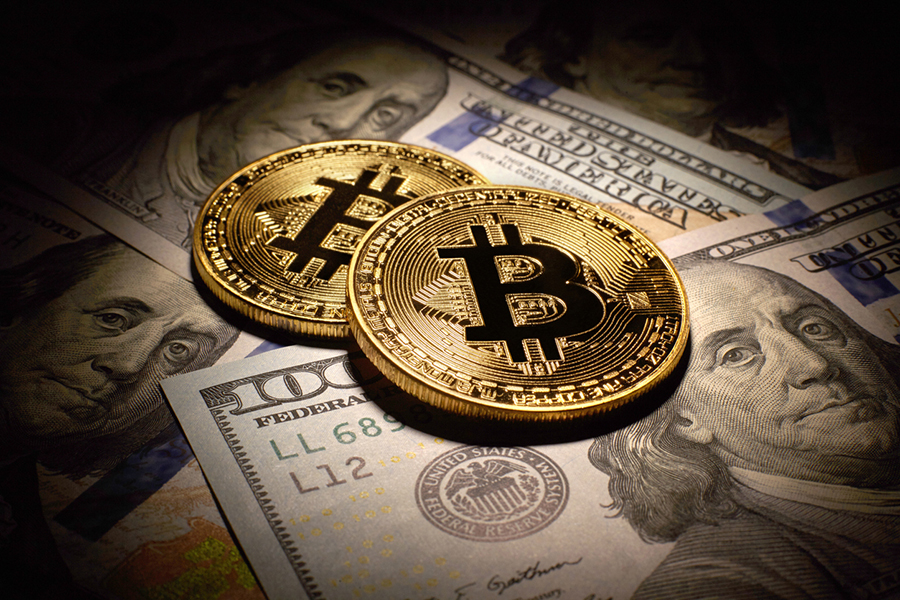 A Twitter poll that was recently created by a leading crypto expert, PlanB, has shown that 51% of BTC investors believe the price of the world's most valuable crypto asset will appreciate beyond $100,000 before December 2021.
Earlier in July, the crypto expert polled his Twitter followers, asking what price they expect BTC price to be by the end of 2021. The results showed 23% of users believed the price would be $100, 000, while 17% pointed to $288,000. Another 17% claimed BTC will be trading at $55,000. 43% said it would be below $55,000.
Much later in the first week of August, the crypto analyst asked investors the same question, and the results changed to showed a more bullish bias among crypto-investors, as 29% pointed to the $100,000 mark, while 22% pointed to $288,000. Pointing to $55,000 was 18% of respondents.
READ ALSO: LINK, most profitable crypto-asset in 6 months, gains 451%
What a difference a month makes! In July (btc $9000), 43% of my followers thought btc would stay below $55k until Dec 2021 (i.e. 43% did not believe S2F model). Now (btc $11500) that is 30%. So 25% in that group changed their mind. And 51% thinks #bitcoin > $100k before Dec 2021. pic.twitter.com/GgmIu1QzVr

— PlanB (@100trillionUSD) August 10, 2020
Insight to BTC's bullish cycle 
Nairametrics believes this present bullish cycle, gives BTC the chance to prove itself as a legitimate macro asset for conservative, institutional investors and ultimately overtaking gold to become the dominant safe-haven asset.
Bitcoin's 4-year bull/bear cycle is caused by sell pressure reduction every 4 years by the BTC halving.
Download the Nairametrics News App
As the sell pressure reduction from each halving cycle reduces, the impulse has less strength. Eventually, the scale of halving become insignificant, BTC'S 4-year cycle will start to transition into the resonance of the traditional market.
Ethereum miners are now cashing in big time
ETH's value in recent months has gained exponentially and will most likely continue to do so.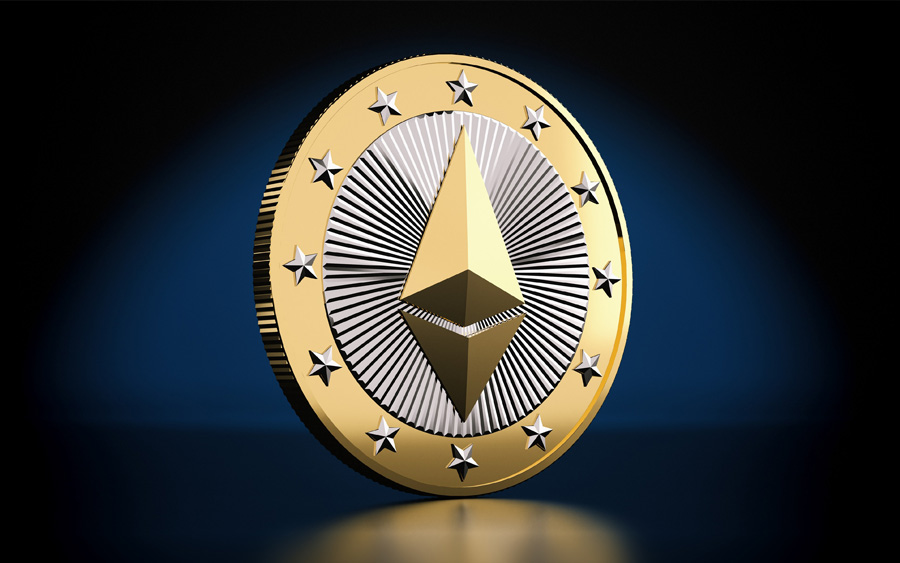 In the second most valuable crypto market, ETH fees are on the rise, as revealed by data from Glassnode. This means that ETH miners are cashing in big-time since over 42% of the miner revenue is currently derived from fees.
#Ethereum fees continue to skyrocket: over 42% of the miner revenue is currently derived from fees (hourly chart, 24h MA).

Live chart: https://t.co/pkyLWihGP4 pic.twitter.com/b4V0YDp9Dq

— glassnode (@glassnode) August 11, 2020
In addition, information obtained from BitInfoCharts revealed that the median Ethereum transaction fees generated are almost at their second-highest level ever. A mid-2018 surge saw ETH transaction fees peak at around $0.912. Yesterday, it hit the $0.879 mark.
Popular crypto trader, Joel Kruger, expressed his shock at the staggering fees that many are suddenly being asked to pay on the Ethereum network.
READ MORE: Google building its own debit card
#Eth transactions fees right now. 😬

— Joel Kruger (@JoelKruger) August 11, 2020
Is mining Ethereum still worth it?
When it comes to most crypto assets, mining difficulty and costs related to it are only going upwards. However, as ETH mining becomes more difficult based on more miners joining the process, it is expected that cost will move upward, as more computing power, software, and electricity are needed. But ETH's value in recent months has gained exponentially and will most likely continue to do so, thus making mining potentially profitable in the long term.
Quick fact: Ethereum is a cryptocurrency designed for decentralized applications and deployment of smart contracts, which are created and operated without fraud, interruption, control or interference from a third party.
READ MORE: Crypto exchanges with most valuable crypto-assets in the world 
Like with many other crypto assets, speculating with Ethereum can be highly profitable and has had a good history of giving its investors huge returns. However, there are also many other options to make income from Ethereum. These options include Ethereum mining, Ethereum faucets, and Ethereum staking.
XRP plunges more than 10%, biggest daily percentage drop since March 12
Ripple looks set for a bearish run after the recent decline.
The world's third most valuable crypto asset, XRP, was trading at $0.27660 as of 2.15 am GMT today, losing over 10%. It was the biggest one-day percentage plunge since March 12, 2020, according to data retrieved from Coinmarketcap.
The sudden plunge pushed XRP's market capitalization lower to $12.55 billion, or about 3.62% of the total crypto asset's market capitalization. XRP had traded in a range of $0.27660 to $0.28316 in the previous twenty-four hours.
The trading volume for XRP as at the time this report was being drafted was $2.961 billion. It should be noted that XRP traded in a range of between $0.2708 to $0.3106 in the past 7 days.
READ MORE: How to protect your crypto from cyber robbers
The fast-moving crypto has been fighting to stay above $0.285 in the last few days and it does show that the sellers have built s resistance around that price level.
Indeed, Ripple looks set for a bearish run after the recent decline. However, buyers will have to break the price level above $0.285 to move up.
Importance of using XRP: XRP was produced by a leading crypto payment with the aim of providing a fast, less costly, and more scalable alternative to both other crypto-assets and existing monetary payment infrastructure like SWIFT.
READ ALSO: Ripple has released 1 billion XRP; here's what this means
Unlike its major crypto rival, Bitcoin, which was never intended to be a simple payment system, Ripple has gained the attention of major global banks such as Standard Chartered, and Barclays for international transactions worldwide.