Fairfax Africa Holdings enters purchase agreement with Helios Holdings Ltd 
Fairfax Africa Holdings Corp. agreed to merge with Helios Holdings Ltd.
Canada-based Fairfax Africa Holdings Corporation has reached an agreement to merge with Helios Holdings limited, the Africa-focused private equity firm which was co-founded by Tope Lawani and Babatunde Soyoye. The purpose of the merger is to create a truly pan-African investment firm.
A statement made available by Fairfax, as seen by Nairametrics, noted that when the deal is finalised, Fairfax Africa Holdings Corporation will be renamed Helios Fairfax Partners Corporation. The company will remain listed on the Toronto Stock Exchange and the Helios co-founders will be joint Chief Executives of the new company. 
The terms of the deal will also require Helios to exchange 45.6% of equity and voting interest in the new company. Helios will contribute its performance and management fees through its present and future holdings under the Helios funds, thereby making Helios Fairfax Partners Corporation one of the biggest Africa-focused asset management firms by complementing the experiences and funds of both companies under one umbrella. 
The new company will also have a larger capital base for diversified investment inflows to the continent through years of experience in third-party investment management operations and the support of longer-term institutional shareholders. 
The main objectives of this deal are summarised below:
Helios Fairfax Partners Corporation to become the leading pan-Africa focused listed alternative asset manager with unique capabilities to invest across the continent
Creates a diversified investment platform combining best in class third-party investment management capabilities with the strength of long-term shareholders in a permanent capital vehicle
Provides an enlarged capital base, increasing capacity to invest as well as to launch additional and differentiated Africa focused asset management strategies and initiatives
Reinforces the parties' shared long-term commitment to be a consistent and trusted provider of capital to growing African businesses across market cycles
Tope Lawani and Babatunde Soyoye, the co-founders and Managing Partners of Helios Investment Partners LLP, will become joint CEOs of the combined holding company, enabling the company to build on the track record they have established over the last 15 years
In his remarks, Tope Lawani disclosed that the deal will offer emerging market investors the opportunity to gain exposure to the continent through their portfolio.
"We take a long-term view on our investments, and many have proved resilient even in this pandemic with a number of our investments in sectors such as telecommunications, payments, and food," Lawani said. 
He added that the transaction will offer Helios access to permanent capital from equity markets that can be used to accelerate its product and growth strategy.
Helios, which was founded in 2004, has raised third party private capital for the past 15 years investing in Africa companies including First City Monument Bank (exiting in 2013), Interswitch, Vivo Energy and Helios Towers Plc. 
Fairfax was founded by Canadian Billionaire Prem Watsa and will own 45.6% of the Helios Fairfax Partners Corporation. Before the merger, Helios was raising $1.25 billion for its Africa focused fund and had landed a commitment of $100 million from the U.K's CDC Group. 
---
You may read the full statement by Fairfax by clicking here.
Access Bank moves to acquire BancABC Botswana
The Nigerian bank would buy just over 78% of BancABC Botswana for an undisclosed cash amount of about 1.13 times the book value plus a two-year deferred payment.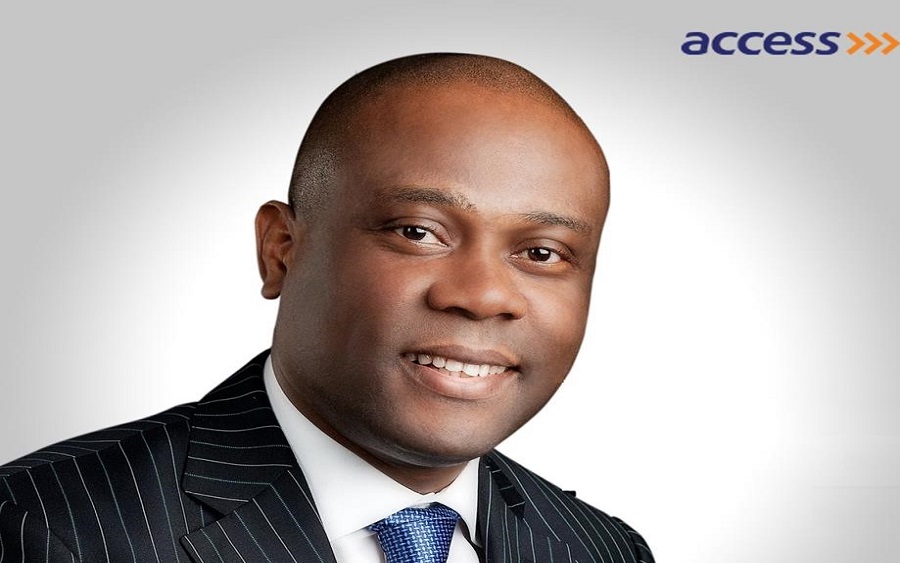 According to a memo published today, Access Bank, Nigeria's largest lender, has agreed to buy a majority stake in African Banking Corporation of Botswana for cash, only a month after buying a South African bank.
Stagflation and dollar shortages in Nigeria have frustrated industries and shrunk the lending sector, prompting Access Bank to extend across the African continent. Atlas Mara said in a statement on Monday that the Nigerian bank would buy just over 78% of BancABC Botswana for an undisclosed cash amount of about 1.13 times the book value plus a two-year deferred payment.
Access Bank now has a presence in ten African countries thanks to the agreement with ABC Holdings, a local subsidiary of Atlas Mara, a London-listed company. It should be completed by the end of the second quarter.
Herbert Wigwe, the Chief Executive Officer of Access Group, told the public that the company is focused on growth. "We remain committed to a focused and deliberate expansion strategy in Africa, which we believe will generate solid, long-term returns," the bank said.
According to Access Bank, BancABC is Botswana's fifth-largest bank, with a strong retail loan portfolio and plans to expand into corporate and small-to-medium-sized business lending. Nigerian lenders have been looking for new ways to increase profits in the face of slowing domestic inflation, falling government bond yields, and an increase in restructured loans as a result of the COVID-19 pandemic.
In March, Access Bank paid $60 million for a majority stake in South Africa's Grobank, making it the first Nigerian bank to enter the country. It has also recently signed agreements in Zambia and Mozambique. Access Bank is restructuring into a holding firm to drive its international growth with more than $16 billion in reserves and an emphasis on corporate and retail banking.
DEAL: Clubhouse raises new Series C round at a $4 billion valuation
Clubhouse's new funding will be used to heavily scale the team to support international growth.
The clubhouse has confirmed that it has raised a new Series C funding round at a $4 billion valuation.
The funding round was led by Andrew Chen of Andreessen Horowitz who led the Series B round earlier this year, with participation from DST Global, Tiger Global, and Elad Gil.
The clubhouse has been experiencing stiff competition from tech giants like Twitter, Spotify, Facebook, Telegram, Discord, and LinkedIn who are actively creating similar features to Clubhouse's live audio streaming rooms.
Launched in 2020, the invite-only app has seen its popularity surge after appearances by billionaires Elon Musk and Mark Zuckerberg and reported 10 million weekly active users.
According to their blog post "While we've quadrupled the size of our team this year, stabilized our infrastructure, launched Payments in beta to help creators monetize, and readied Android for launch, there is so much more to do as we work to bring Clubhouse to more people around the world. It's no secret that our servers have struggled a bit these past few months and that our growth has outpaced the early discovery algorithms our small team originally built."
This new funding round will be used to heavily scale the team to support international growth, invest in localization and accessibility features, launch more programs like the Creator First accelerator to help creators get paid, invest deeply in discovery to help people find the best rooms, and continue to scale our support and community health teams.
What you should know
Earlier this year, the invitation-only audio-chat social networking app that lets you create rooms where you can talk for hours on end, raised a series B round at a 1-billion-dollar valuation.
Nairametrics | Company Earnings
Access our Live Feed portal for the latest company earnings as they drop.