Could we ever see $100 oil again?
JP Morgan Chase had predicted that oil prices would shoot up as high as $190 a barrel in 2025.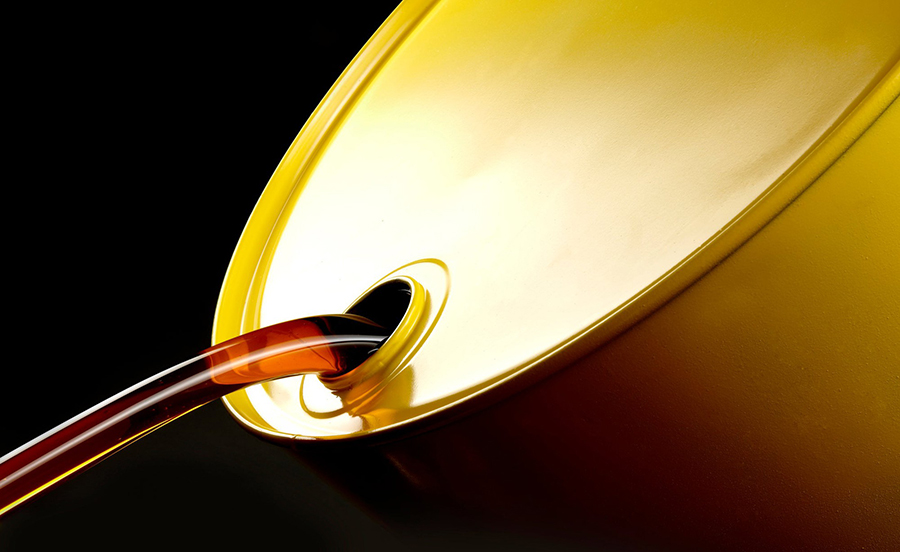 Christyan Malek, JP Morgan's head of oil and gas research for EMEA, in an interview with CNN, said, "the reality is the chances of oil going toward $100 at this point are higher than three months ago,".  The claim follows an earlier bullish prediction by the investment bank in March, about oil prices shooting up as high as $190 a barrel in 2025.
Have we seen $100 oil before? Yes. The chart above showed oil nations in some years enjoyed oil at levels above $100. Current fundamentals do not favour $190, which could be overreaching by JP Morgan. Brent Oil has not seen $100 for a barrel since 2014, with $145 the highest point the industry has seen in the last 20 years.
READ ALSO: Central banks digital currencies pose a threat against the U.S dollar
But how possible could reaching $100 be given how the world has changed. On the demand side, we have a pandemic that could change how the world interacts. This issue might be corrected when a vaccine comes to the fore. Life would surely resume and come back to normal, just a few corrections and adjustments from the travel and tourism sector.
The bane to reaching $100 price levels, is the supply side. The rise of shale oil is the albatross on the neck for bullish prices. Shale oil, which has suffered a downturn of recent, appears to be going through a tough recovery patch. The sector is in dire need of financial support as we have seen a lot of bankruptcies been filed across that industry. This scenario forms the basis for Oil bulls. Sawiris, Holding Chairman and CEO of Orascom Investment told CNBC in an interview last month.
READ ALSO: OPEC's influence on the Oil Markets
"I actually believe that in, let's say, 18 months from now, the oil will hit $100″. He further added, "The shale industry will vanish for at least one year, and restarting is going to be difficult because banks will be very reluctant to finance them back because they know that they're very vulnerable. He cited that even traditional oil, many of the U.S. facilities have closed."
Let us analyze what makes JP Morgan so upbeat about prices. Their reason is in one hypothesis, which is the cyclical nature of the industry. This theory presumes that the oil market produces a lot of oil when the demand for it increases. Consequently, supply begins to outstrip demand for various reasons, which would lead to the collapse of prices. The markets in its knee-jerk manner, especially from the OPEC oil cartel, would cut production to limit supply and props up higher prices. Classic economics point out that less supply with increased demand leads to high prices. This cycle is evident in the oil markets, hence the rise and fall of prices, as seen in the charts.
Download the Nairametrics News App
But one thing JP Morgan overlooked would be the continuous rise of renewable energy. The growth of renewable energy has underestimated despite European countries working on transiting to this new form of energy. Bullish Oil prices might suffer a huge setback. Nigeria would want a $100 price for the commodity to happen. The economy needs it as diversification seems to be lagging. But our policymakers might have to wait for all fundamentals to make this happen.
Power: Nigeria's deal with Siemens – the birth of a new era?
Siemens' position in the power value chain remains unclear given the huge investment it is committing.
Recently, the Minister of Power, Sale Mamman disclosed that the power deal between Nigeria and Siemens AG, a renowned German firm, will lead to the upgrading of 105 power substations and construction of 70 new substations across the country. The Minister also disclosed that the Federal Government had made an initial N8.6bn commitment in the transaction. We recall in July 2019, Nigeria and Siemens signed a power sector deal which provides a blueprint on improving power generation and fixing the archaic transmission and distribution infrastructure in the sector. Notably, the president set a goal of achieving 7,000MW and 11,000MW of reliable power supply by 2021 and 2023.
READ MORE: Chinese Loans: Clauses are international standard terms – Amaechi
Siemens' position in the power value chain remains unclear to us given the huge investment it is committing to make. Currently, the Transmission Company of Nigeria (TCN) is 100% owned by the government while the Gencos and Discos are privately controlled. While we see a possibility of Siemens getting a stake in TCN, we struggle to see how that will work for the discos and gencos given that Siemen's huge invesments may mean they have to cede
control. Also, government's desire to maintain a stranglehold on the power sector in bid to regulate electricity tariffs remains a key risk to any investment in the sector. We are also sceptical on Siemen's ability to recoup its investment given that the liquidity squeeze in the sector attributable to non-cost reflective tariffs remains unresolved.
Download the Nairametrics News App

Over the years, the widening deficiency in on-grid supply of power has forced consumers into costly off-grid alternatives, which account for 52% of electricity consumption, based on IMF estimates. According to the world bank, about 80 million people still lack access to grid electricity, making Nigeria the country with the largest access deficit in Sub-Saharan Africa. The institution further puts the national electrification rate at 55%, with rural electrification rate at a meagre 39%. Clearly, a lot of work is required in improving the supply of power across the country and ensuring its availability to unserved and underserved households and businesses.
READ ALSO: Delay in passing PIB creating uncertainties in Petroleum Industry – WEIN 
---
CSL Stockbrokers Limited, Lagos (CSLS) is a wholly owned subsidiary of FCMB Group Plc and is regulated by the Securities and Exchange Commission, Nigeria. CSLS is a member of the Nigerian Stock Exchange.
No trophy for International Breweries after bland Q2 results
Brewing companies have found few and fewer opportunities to consolidate and generate quality turnover.
International Breweries Plc closed with a net loss in the second quarter (Q2) of 2020. They made a revenue of N25.3 billion, 28.5% shy of their achievements in the opening quarter (Q1) of the year.
Cost of sales consumed virtually all the revenue generated, taking as much as 86% in Q2 and 82.5% in Q1. This has been the sad trend/trajectory for International Breweries which ultimately almost guarantees that they close their books with a loss.
READ ALSO: Guinness Nigeria boss reveals factors pulling company's profit
International Breweries Plc is a brewery company in Nigeria with its flagship product being the Trophy Bottle. Other products include Hero Lager, Eagle lager, Eagle Stout, and Beta malt. They have managed to improve revenue but haplessly struggles with rising costs of production and expenditures. The effect of government regulations, with the new excise duty implemented in 2018 hasn't been palatable. Brewery companies generally do not have the luxury of tweaking their prices at any point in time to improve their topline. This is as a result of the immense sensitivity of the industry where increasing the price of a bottle instantly delivers the customer to the competition, albeit on a silver platter.
COVID-19 stalled operations and interrupted the accustomed seamless flow of activities around the world. Brewing companies have found few and fewer opportunities to consolidate and generate quality turnover. April 2020 ushered in a lockdown of vehicular movements and operations across major cities in the country. Bars, Clubs, Weddings, and other avenues for merriment, which hitherto are hubs for amassing turnover were given secondary attention until further notice. For companies in the industry, sales ordinarily would plunge, in light of these factors. Whilst we acknowledge and recognise the negative impacts the pandemic has wrought, it isn't entirely accurate to allot all of International breweries travails to this.
READ ALSO: Apple market capitalization nears $2 trillion, as Apple's CEO becomes a billionaire
International Breweries, with the figures generated appears, nears its demise. Retained earnings for H1 showed a negative of N12.2 billion, this suggests that the company has made consistent losses. It also has borrowings amounting to over N107 billion naira secured by corporate guarantee with interest ranging between 7%-13%.  And with the ever-increasing negative value for retained earnings, death has been slow but consistent and almost inevitable.
Download the Nairametrics News App
The statement of cash flow for H1 2020 exposes the true sources of cash inflow for International Breweries Plc. Only 5% were derived from operations, 0.8% from investing activities, and over 90% representing N162 billion from financing activities particularly rights issues.
International Breweries is in sinking sand and must devise new solutions quickly if it entertains any hopes of prolonging its longevity.
Total Nigeria caught in the oil demand and lockdown saga
In Q1 2020, the company had recorded a revenue drop of 9.3% to N70.2 billion compared to Q1 2019.
The year 2020 was supposed to be a good one for the global oil and gas industry. Save for the unprecedented fangs of the Covid-19 pandemic, the IEA had forecasted in February that the global oil demand would grow by 825,000 barrels a day in 2020. On the contrary, lockdown measures restraining travel and other economic activities to contain the pandemic in many parts of the world had global oil demand down around 90,000 barrels a day from 2019. While the upstream sector had a direct hit owing to this reduced demand, the impact of the pandemic on the downstream oil industry caused the price of crude oil to fall significantly in a short period of time. GlobalData had forecasted that the energy sector would face downward earnings revisions of 208% in 2020.
READ MORE: Analysis: Total Nigeria needs a financial overhaul
With the pandemic leading to a slowdown in a wide range of business and personal travel, even gasoline demand had reduced and this has led to inventory challenges in both the distribution network as well as the refineries. In Nigeria, following the challenges of the pandemic, the federal government deregulated the downstream sector of the oil industry through the removal of fuel subsidy. While it presents a level playing field for the downstream oil private sector, it didn't take long before companies like Total Nigeria plc. started caving into the overall reduction in inventory from the reduced demand for oil products in Q2 2020. Consequently, the company witnessed a 45% reduction in inventories from N33.6 billion as at 31st December 2019 to N18.5 at the end of Q2 2020.
READ ALSO: Nigeria's Foreign Trade hits N9.18 trillion in Q3, as non-oil export rose by 374.5%
How the exogenous shocks affected an already ailing Total Nigeria
The success or failure of any organization depends on both the macroeconomic environment as well as the operations of the company itself. For Total Nigeria, the timing for the crisis had been off as it too had operational challenges to deal with. In Q1 2020, the company had recorded a revenue drop of 9.3% to N70.2 billion compared to Q1 2019. While the headwinds of the pandemic might have played a small role in the decline at least in the latter part of the quarter, the loss after tax of N163 million it had recorded was 65.6% better than the loss after tax of the  comparative quarter – a testament of the series of operational challenges it had from huge loans to raging expenses. While the company had set off on a strategic trajectory deploying a series of initiatives around cost efficiency, process optimization, as well as a significant reduction of working capital requirement and finance costs, Q2 had its own troubles waiting.
Restrictions in the oil market had led to weaknesses across product lines. Total revenue fell by as much as 50% from N73 billion in Q2 2019 to N36.5 billion in Q2 2020. Revenues from petroleum products had contracted by 55.7% while lubricant sales also fell by 26.7% in the quarter. Across the company's core business sectors comprising Networks, General Trade, and Aviation, revenue from aviation experienced the most decline, falling by 83.0%. Its performance can be predominantly attributed to the fall in demand owing to strict lockdown measures even in major Nigerian cities.
READ MORE: Five oil majors reduce value of their assets by $50 billion in Q2
Outlook
The outcome of the company's internal and external challenges is a loss after tax of N373.9 million from N604 million in Q2 2019 – an alarming drop of 161.9%. However, its strategic intent is also visible. Net cash balance was a negative N19.6 billion at the end of the quarter, compared to negative N41.8 billion a year ago. Finance costs also declined by 76.1% to N830.3 million as the company sought to reduce its leverage position. In the same vein, borrowings came at N31.0 billion in Q2 2020 as opposed to the N39.9 billion in Q2 2019. Yet, the success of the company in the immediate future is somewhat bleak.
Download the Nairametrics News App
This is because of the conditions of the oil market and overall economic landscape which is set to take a few years before returning to the norm as well as the financial and operational position of the company. That said, its earnings per share (EPS) of N4.37 and its price-to-earnings ratio of 18.12, reveal that the company has a good potential to make a rebound. However, it could take a few years. Hence, investors must be willing to wait for the long term. With its share price of N79.10 at the far bottom of its 52-week range of N78 and N129.50, it's a great time to purchase its shares if you are willing to wait the long term.