Gold Breaks $1,800 ceiling, reaches record high since 9/11
This was the highest reached by a benchmark Comex contract for gold since September 2011.
Gold rose beyond the $1,800 per ounce target long eyed as a result of bulls on the commodity as concerns increase over the second wave of COVID-19 infections as well as increasing stimulus measures geared towards mitigating the economic effect of the pandemic. A number of analysts also predict that the safe-haven asset would attain record highs above $2,000 in the months to come as COVID-19 cases further increase. At 6:30 am today, the price stood at $1801.5.
U.S. gold futures on Comex had risen by $19.30, or 1.1%, at $1,800.50, after hitting an intraday high at $1,803.95. This was the highest reached by a benchmark Comex contract for gold since its all-time peak of $1,911.60 in September 2011.  Spot gold also increased by $8.58, or 0.5% at $1,781.20, after a session high of $1,785.97. That was also the highest since its September 2011 record of $1,920.85.
READ ALSO: Gold prices surge by 17.4% in 2 months due to global economic crisis
Philip Streible, the chief market strategist at Blue Line Futures in Chicago noted, "I believe that with additional lockdowns happening globally that central banks will continue to support the market at any cost. This should result in the Fed's balance sheet continuing to grow and in turn provide underlying support in the precious metals markets. Gold should continue to track higher with $1,900 by Labor Day, $2,000 by Thanksgiving."  
In the United States, around 40,000 new coronavirus cases are announced daily in the ongoing outbreak, and it is projected to grow to as much as 100,000 daily. Top U.S. pandemics expert, Anthony Fauci said that this could be the country's fate without adequate social-distancing amongst other safety measures. Even worse is that some health officials believe that the cases could be as much as 10 times higher than the official count. China, India and New Zealand have also had higher caseloads lately.
Explore the Advanced Financial Calculators on Nairametrics
Another determinant of the increasing price of Gold, the U.S. Federal Reserve and Congress have also passed more than $3 trillion in stimulus to mitigate the negative impact of the pandemic on the economy.
Crude oil prices fall on fears of global energy demand
In Thursday's trading session, Crude oil prices fell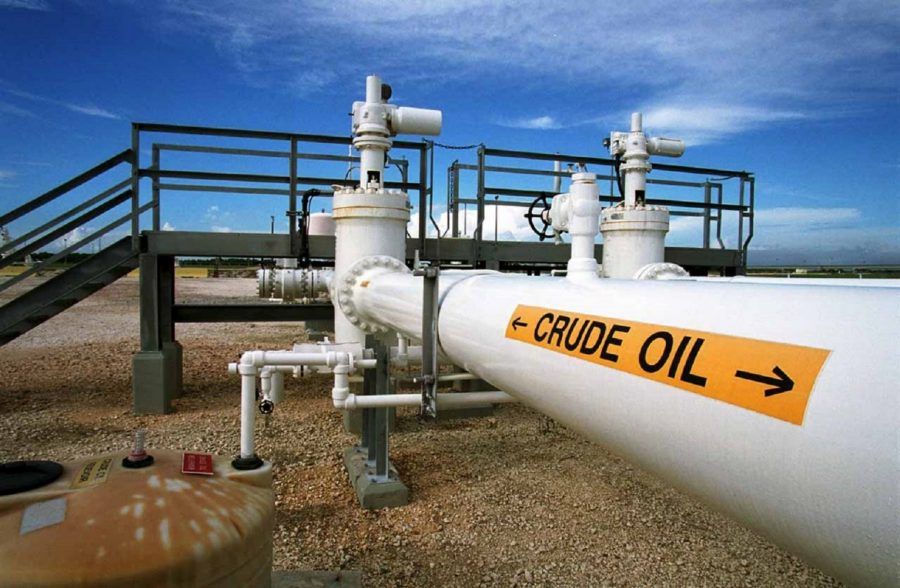 Crude oil prices dropped at Thursday's trading session. This slide is attributed to recent poor E.U. economic data, and a lower-than-expected U.S. gasoline demand. Fears of a second wave of COVID-19 in emerged economies also weakened investors' enthusiasm.
What we know: Brent oil futures fell 0.57% to $41.53 by (6:40 AM GMT) and WTI futures slid 0.78% to $39.62.
The E.U. released purchasing manager index data that heightened fears about the region's economic recovery hopes, with the services index dropping by 50-mark, separating growth from contraction.
READ: Crude oil prices record gains after tropical storm hit Gulf of Mexico
The U.S. Energy Information Administration (EIA) released figures on Wednesday showing a lower-than-expected draw of 1.639 million barrels for the week to Sep. 18, against a forecast 2.325 million-barrel draw. U.S. demand for gasoline was down 9% at this time last year.
Stephen Innes, Chief Global Market Strategist at AxiCorp, in an explanatory note to Nairametrics, gave detailed insights on the bearish run prevailing in the oil market.
"Crude oil prices initially reversed their decline overnight after the Energy Information Administration reported that commercial oil stocks trended down due to a large draw in products with gasoline stocks back down to their 5-year average.
READ: De facto Government: CBN explains why it will keep funding the economy
"Yet it was all for naught after US Federal Reserve Chair Jay Powell pancaked global markets with a discordant economic warning and a penetrating call out for more stimulus to congress," Innes stated.
Oil traders are bringing crude oil price recovery to a screeching halt with nervous investors seeking out the US dollar's safety.
Gold prices bow to rising dollar, trades below $1,900/ounce
Gold futures was down 0.89% to trade at $1,890.60 an ounce on Wednesday's trading session.
Gold prices remained under intense pressure at the Wednesday trading session, as it went below $1,900/ounce. The slide is attributed to the rise of the U.S dollar, firing up on all cylinders on the macro that fresh COVID-19 lockdowns will be implemented in London and other parts of Europe.
What we know: At the time this report was drafted, gold futures was down 0.89% to trade at $1,890.60 an ounce.
READ: World Bank puts pressure on Nigeria for more forex reforms to aid recovery
Why the yellow metal is falling now
Rising COVID-19 caseloads in emerged markets have distorted investment strategies of global investors as the world's economic recovery seems to be fragile, driving investors into dollars, which has weighed on the bullion-asset.
On top of that, gold traders also have unwound some of their gold holdings as a part of this week's equity-market sell-offs, which added to the pressures around precious metals.
READ: Gold rockets above $1850 as it continues 9-year high
Stephen Innes, Chief Global Market Strategist at AxiCorp, in a note, spoke on the selling pressure that the yellow metal is presently facing, as it seems the bears are having the upper hand.
"Gold has fallen out of favor; still, the downside may also be limited due to low yields and geopolitical and trade risks that are likely to provide a price floor.
READ: Covid-19: FG reports 36% drop in confirmed cases, disburses N32 billion to 32 states
"The lack of a bounce after Monday's drop is not encouraging. While gold does not look persuasive, there is a limit to how low it is likely to fall – at least ahead of a highly contentious US election, a climate of highly charged geopolitical risks, and renewed COVID-19 concerns.
"The precious metal might continue to struggle to make new highs."
Crude oil prices drop again after losing 4% on Monday
Oil benchmarks fell around 4% on Monday following rising concerns of increased coronavirus cases.
Crude oil prices drifted lower at the later part of Asia's trading session on Tuesday, as Tropical Storm Beta in the Gulf of Mexico weakened.
What we know: Brent oil futures were down by 0.31% to $41.31 at the time this report was drafted, and WTI futures fell by 0.23% to $39.22.
Both oil benchmarks fell around 4% on Monday, hit by rising concerns that an increase in coronavirus cases in major markets could spur fresh lockdowns and hurt demand.
READ: Chevron Nigeria invests $1.45 billion in local content development
Oil prices are falling again amid Tropical Storm Beta reduced in power in the Gulf of Mexico, allaying fears of an extended shutdown that began in the previous week with Hurricane Sally.
In a note to Nairametrics, Stephen Innes, Chief Global Market Strategist at AxiCorp, spoke on the macros disrupting the price of hydrocarbon.
READ: Soybean Futures reach 2-year high, following U.S sales to China 
"In line with broader markets, oil prices were hammered lower overnight as the growth assets buckled amid lockdown fears in Europe and the UK.
There continues to be concern around the effects on demand of the resurgence in Covid-19 cases globally as countries have to counterbalance the economic and health issues in getting back to work. The second half of 2020 was always going to reflect this price see-saw.
While mother nature is doing its part as traders focus on the hurricane season in the US, OPEC+ cuts seem to be tightening the market."
READ: The implications of India's recent ban of its seafarers off Nigeria's waters
However, the COVID-19 crisis continues to deepen with growing concerns about global energy demand arising from the latest data on the spread of the virus in major world economies such as the U.K.