Okonjo-Iweala shares her plans for WTO, if appointed
It is important to listen to the concerns of America, China, Europe, Africa, Asia.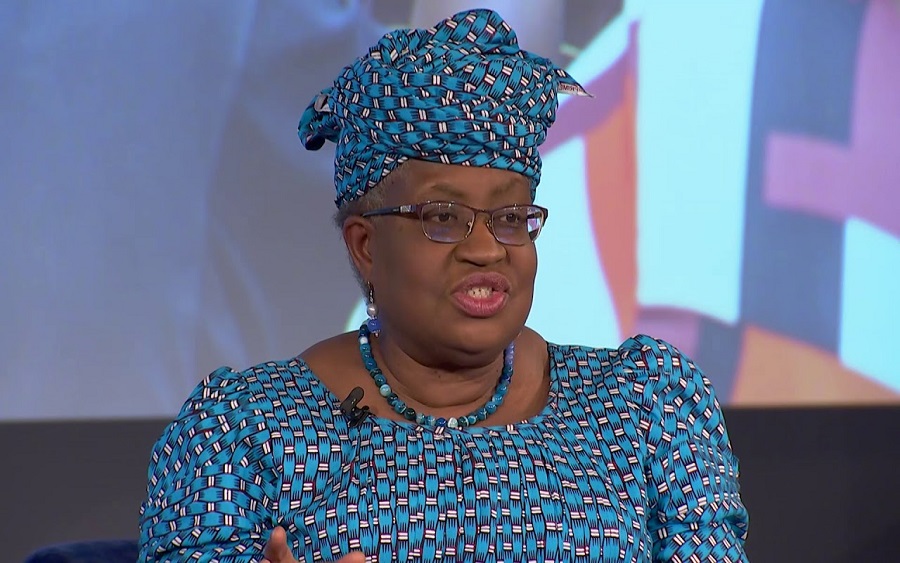 A lot of people (Africans and non-Africans) were not surprised when President Muhammadu Buhari nominated a two-time Minister of Finance, Dr Ngozi Okonjo-Iweala as the next Director-General of the World Trade Organisation. The reason is quite simple, her negotiating skill is immeasurable and her records speak.
If given an opportunity to serve, Okonjo-Iweala said she is ready to contribute her quota to the world economy. In her interview with Manuela Saragosa on Business Daily on BBC, she reeled her plans and what makes her the right candidate for the job.
On the reason she wants to lead WTO, the former Managing Director, Operations, World Bank said she believe it is an opportunity to serve all the countries in the world. Her words, "I believe WTO is one of the most important multi-lateral bodies in the world despite the challenges it faces and the reforms that need to be done. I believe it is very relevant for the economic development, growth and sharing of prosperity in the world.
"I want the job because I think I have the skills for it. I think the organization needs some reforms to make it relevant for times we are in and I have a reputation as a strong reformer. I have actually written a book titled 'Reforming the Reformable,' where we undertook certain reforms with a team in Nigeria. I am also a person with strong negotiation skills. I have a career of over 30 years for constantly been involved in negotiating an important agreement between countries."
READ MORE: Develop Homegrown Solutions, Human Capacity and Invest in Agriculture to Rebuild Africa; Experts say at UBA Africa Day Conversations
US and China war
On how she intends mending the fence between the US and China, she did not hesitate to outline what she thought was the problem and how to tackle them. She admitted that the task would be challenging but insisted it is what she relishes.
She said, "I relish the challenge of being able to build trust and I do hope that be an objective arbiter between US and China and as well as other member countries, I can help to find what the common interests are.
"I believe the Americans know that they have benefitted over time from the WTO and the World Trading System and other countries have also benefitted. I think what is involved is being a good listener. It is important to listen to the concerns of the Americans, China, Europe, Africa, Asia and try to bring them to the table around a common interest. I strongly believe that this world we face today, we need a forum where one can bring common interest together. In spite of all the words we hear, there is a need to bring people together and bring trust around a shared interest."
What the job means for Africa
She explained that the job is extremely important for Africa because the continent has never held the position and African countries feel they can benefit better from the World Trading System. She added that the continent has negotiated a monumental agreement, which is the African Continental Free Trade Agreement, to strengthen the economies of the continent and enable them to trade with each other better and enable them to face the trading system of the world together.
"Africa's trade is about 3% of the world trade and that needs to increase. Having an African at the WTO is something that will benefit Africa but the intention I have is to make sure that all parts of the world benefits," she added.
READ ALSO: African Development Bank joins Nasdaq sustainable bond network
Impacts of COVID-19 on African economies
Okonjo-Iweala pointed out that the virus has really illustrated and exhibited some of the trends that are on-going in the world. According to her, the WTO can make contributions, as African nations look at the supply chain and wonder what they will do about the health equipment, medical supplies and others.
She said, "I am quite worried and the reason is that African countries felt the economic impact of the pandemic first before they felt the health impact. The prices of commodities like Oil fell by 60% between December 2019 and March 2020. At that same time, there was a capital flight out of the continent, remittances fell, tourism fell. For the first time in 25 years, the continent's economies were supposed to contrast by about 2%, so it is a heavy impact.
"The second thing is that the lockdowns and social distances took a tow on the economies. It also has an impact on informal sector workers, who have not been able to earn on a daily basis. It has impacted the lives of household and ordinary people."
Debt relief for Africa
Though the former Finance Minister appreciated the G-20 for the Debt standstill given to Africa, she explained that the debt standstill, which was shifted to the end of 2020, would not be sufficient. As far as she is concerned, China should be able to extend the standstill for a couple of years to enable the continent to look at the Debt sustainability issues.
DG's Selection process
General Council Chair, David Walker of New Zealand informed members on 20 May 2020  that the appointment process for the next Director-General would formally commence on 8 June with nominations accepted from that date until 8 July.
The Chair will inform WTO members of nominations as soon as they are received. After 8 July, Chair Walker will issue to members a consolidated list of all candidates. Shortly after the nomination period has closed, candidates will be invited to meet with members at a special General Council meeting, present their views and take questions from the membership.
Investing in digital economy, infrasture crucial to mitigate impact of COVID-19 pandemic – World Bank
Investing in digital economy will be crucial to mitigate the impact of COVID-19 and foster a sustained recovery in Sub-Saharan Africa.
The World Bank has asserted that investing in the digital economy and infrastructure will be crucial to mitigate the impact of the COVID-19 pandemic and foster a sustained recovery and foster a sustained recovery in Sub-Saharan Africa.
This is according to the World Bank In Africa report – #AFRICAN CAN.
The report noted that in a time of Covid-19, dominated by lockdowns and social distancing, investing in the digital economy and infrastructure will be crucial to mitigate the impact of the COVID-19 pandemic and foster a sustained recovery.
It argued that the adoption of digital technologies by governments, households and firms in Sub-Saharan Africa still lags behind that of other regions in the world.
The report, therefore, maintains that government intervenes to reduce the cost of devices and services, avoid disconnections for lack of payment, and increase bandwidth will be key, considering that the road to economic recovery is projected to be long and arduous.
What they are saying
The report states that:
"The road to recovery will be long and arduous and will require policies and investments that focus on connecting people to job opportunities, which can help end extreme poverty, particularly post-COVID-19."
What you should know
Even though the World Bank did not suggest the form that the policies and investments would take in the report, the Bank, in a separate report — flagship report – Global Economic Prospects – as reported by Nairametrics on the 19th of January, 2021, has argued that productivity-enhancing structural reforms are required for quick economic recovery.
The Bank suggests these productivity-enhancing reforms encompass promoting education, effective public investment, sectoral reallocation, and improved governance. Investment in green infrastructure projects can provide further support to sustainable long-run growth while also contributing to climate change mitigation.
According to the report:
Sub-Saharan Africa is home to more than 1 billion people, half of whom will be under 25 years old by 2050.
It is a diverse continent offering human and natural resources that have the potential to yield inclusive growth and wipe out poverty in the region, enabling Africans across the continent to live healthier and more prosperous lives.
With the world's largest free trade area and a 1.2 billion-person market, the continent is creating an entirely new development path, harnessing the potential of its resources and people.
Knowledge is essential for governments to make better policies and institutions to make more effective decisions, thus, governments should pay attention to research and analysis.
According to World Bank's Flagship report – Global Economic Prospects.
Investment is projected to shrink again this year in more than a quarter of economies – primarily in Sub-Saharan Africa (SSA), where investment gaps were already large prior to the pandemic.
Growth in Sub-Saharan Africa is expected to rebound only moderately to 2.7% in 2021 – 0.4% point weaker than previously projected, before firming to 3.3% in 2022.
Senate President lists benefits of PIB as public hearing on the bill opens
Ahmad Lawan has listed the benefits of the PIB presently before the National Assembly for consideration.
The President of the Senate, Ahmad Lawan, has said that the Petroleum Industry Bill (PIB) which is presently before the National Assembly for consideration and passage will ensure that Nigerians benefit optimally from crude oil production and sale of fossil fuel reserves.
According to a statement that was issued by the Special Assistant, Press to the Senate President, Tabiowo Ezrel, this disclosure was made by Lawan, while declaring open a 2-day public hearing on the bill by the National Assembly on Monday, January 25, 2021.
The Senate President pointed out that the National Assembly in its consideration of the piece of legislation would ensure that the bill when passed into law, guarantees improved revenue earnings for the country.
READ: Investors gain big on Airbnb, now worth over $100 billion
What the Senate President is saying
Lawan in his statement said, ''Let me say this, we (National Assembly) will pass this bill not without ensuring that it is a bill that satisfies certain conditions. Nigeria is blessed with these resources, we want Nigeria to benefit optimally from them. In fact, we are in a hurry because we have lost so many years of benefits that we could have had.''
He, however, noted that the non-passage of the PIB had been a major drag on the industry over the years, significantly limiting its ability to attract both local and foreign capital at a time when many other countries are scrambling to exploit their oil and gas resources.
READ: FG to begin online registration, monitoring of petrol stations, depots
Going further, Lawan said, ''The mere knowledge that the nation's oil industry is still being governed by laws enacted more than 50 years ago is ludicrous and extremely disappointing.
''As legislators, we will strive to deliver a Bill that will enhance the growth of our oil and gas industry, modernize our fiscal system and enhance competitiveness, while creating harmony for all stakeholders. This is a promise we have made and that we shall achieve.''
READ: FG assures oil companies of lower taxes in new PIB
''Nigeria must have an oil and gas industry that benefits its people. Equally, our oil and gas industry must be competitive. We must create a sustainable investment climate, where business in the sector will flourish,'' he said.
He also added that the determination by the legislature to pass the Bill is driven by the need to overhaul a system that has refused to operate optimally in line with global standards, resulting in loss of continental competitiveness, transparency, accountability, good governance and economic loss for the petroleum industry and the country.
The Different chapters of the PIB
The Senate President revealed that the PIB comprises of 4 chapters that outline;
How to create efficient and effective governing institutions with clear and separate roles for the petroleum industry,
Establish a framework for the creation of a commercially oriented and profit-driven National Petroleum Company,
Promote transparency, good governance and accountability in the administration of the petroleum resources of Nigeria among others.
READ: Buhari directs FIRS, others to ensure strict compliance of tax payment by foreign firms
Other benefits of the PIB
He also noted that the PIB upon passage and assent into law by the President;
Would foster sustainable prosperity within host communities, provide direct social and economic benefits from petroleum operations to host communities,
Create a framework to support the development of host communities among others
Establish a progressive fiscal framework that encourages investment in the Nigerian Petroleum Industry,
Balancing rewards with risk and enhancing revenues to the Federal Government of Nigeria,
Provide a forward-looking fiscal framework that is based on core principles of clarity, dynamism and fiscal rules of general applications,
Establish a fiscal framework that expands the revenue base of the Federal Government while ensuring a fair return to investors.
READ: FG invalidates SIM integration using BVN generated NIN, applicants must visit NIMC offices
Lawan assured that the National Assembly during the public hearing would deal with all issues relating to the oil and gas industry with thoroughness and effectiveness so as to avert colossal losses to the nation's economy.
Lawan: PIB will ensure Nigerians benefit optimally from resources

***As Senate begins public hearing on bill pic.twitter.com/nSycKWW4lH

— President of the Senate (@SPNigeria) January 25, 2021
FG says Excess Crude Account balance now stands at $72.4 million
The Federal Ministry of Finance has told the NEC that the Excess Crude Account (ECA) now stands at $72.4 million as at January 20, 2021.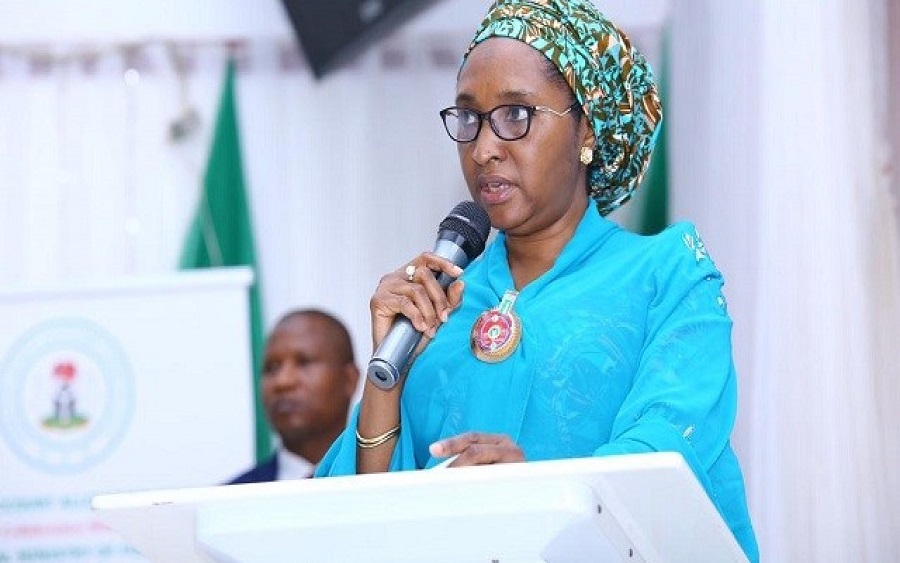 The Federal Government has announced that Nigeria's Excess Crude Account (ECA) balance as at 20th January 2021 is $72,411,197.80.
This was disclosed by the Minister of Finance, Budget and National Planning, Zainab Ahmed at the first National Economic Council meeting of the year presided over by Vice President Yemi Osinbajo, SAN, with State Governors, Federal Capital Territory Minister, Central Bank Governor and other senior government officials in attendance.
READ: Nigeria's growing current account deficit fans devaluation flames 
The FG said, "the ECA balance as at 20th January, 2021, $72,411,197.80; Stabilization Account, balance as at 19th January, 2021, N28, 800, 711,295.37; Natural Resources Development Fund Account, balance as at 19th January 2021, N95, 830,729,470.82."
READ: Nigerians spend $9.01 billion on foreign travels in 2019 
What you should know
In August 2015, during the early days of the Buhari administration, the ECA stood at $2.2 billion. It was $3.6 billion in February 2014, one of the highest balances on record.
According to the Central Bank of Nigeria's annual report for 2018, Nigeria's excess crude account fell from $2.45 billion in 2017 to $480 million as of December 2018.
In 2019, Nairametrics reported Nigeria's Excess Crude Account had dropped to $480 million. This is as controversy continued to trail the $1 billion military spendings which was withdrawn from Nigeria's Excess Crude Account.
Nairametrics reported in July 2020 that the  ECA had fallen by about 98% within the last 5 years to $72 million.
Nigeria has two Sovereign Wealth Funds: the Excess Crude Account and the Nigeria Sovereign Investment Authority (NSIA). Note that these two are funded by the savings earned when oil prices are at their peak.