Oil cannot handle another wave of COVID-19
If cases soar in China and the United States, then the global economy is in for a cataclysmic shock.
Early Monday morning, Brent Oil dropped to $37.24 as traders feared the second wave of the pandemic. This dip was significant compared to where prices were last week Monday ($43). Oversupply Concerns, sluggish demand, and a spike in Coronavirus cases were responsible for the sell-off.
As seen in the diagram above, a massive sell-off occurred after the weekend of the OPEC meeting on the backdrop of Saudi Arabia's reaction to extending cuts further to August. With demand sluggish, refiners' margins, and demand for jet fuel still struggling, Oil prices fell massively last week. It represented the worst week for Oil after its back to back rallies of previous weeks.
Little wonder, the Group Managing Director of Nigeria National Petroleum Corporation, Mele Kyari labelled the high rise to $43 as "cosmetic." In his words,
"The recent drive we have seen in the price of crude is largely driven by sentiments than demand because we have not seen the significant rise in the demand. There is no 100% conformity with the cut, and that means that the volume is still there. The price jump appears cosmetic to me, and if we don't contain the supply, we could slide to the early March price level."
Cosmetic is just the right word. The virus has not been eliminated. A lot of other geopolitical issues have masked it or instead made people sweep COVID-19 under the carpet. But it still looms in the air. The pandemic is still at large. Countries have eased lockdown for the sake of the economy and not because the virus has been largely controlled. This imbroglio explains why at the tail end of last week, there was a massive sell-off in Wall Street and in the Oil markets as fears gripped traders on the second wave of pandemic-hitting cities.
Reports also show an increase in cases in Beijing and towns in the United States of America. It was reported that one of China's most extensive supply centres for fruits and vegetables had been shut down last weekend after scores of people working in and with market-tested positive for COVID-19. In the United States, the Federal Reserve warned about the detrimental damage the virus would have on the economy and showed sharp increases in cases, especially in Florida.
If cases soar in China and the United States, then the global economy is in for a cataclysmic shock. China is the leading light; the Oil markets look up to. If China shows signs of inability to contain the virus, then Oil would not find the support to spur on. Oil cannot handle another wave of Coronavirus. The recovery in China's economy is not as fast as perceived weeks ago. Albeit the significant improvement in factory output, consumer spending, and investments, the recovery needs more push, and a second coming of the virus is not one of it.
With the U.S. Food and Drug Administration (FDA) revoking the emergency use authorization for Chloroquine and Hydroxychloroquine, and vaccines still a far-away panacea, COVID-19 would even limit demand more which is needed for the recovery of oil prices.  Oil can certainly not afford another wave.
.
Could we ever see $100 oil again?
JP Morgan Chase had predicted that oil prices would shoot up as high as $190 a barrel in 2025.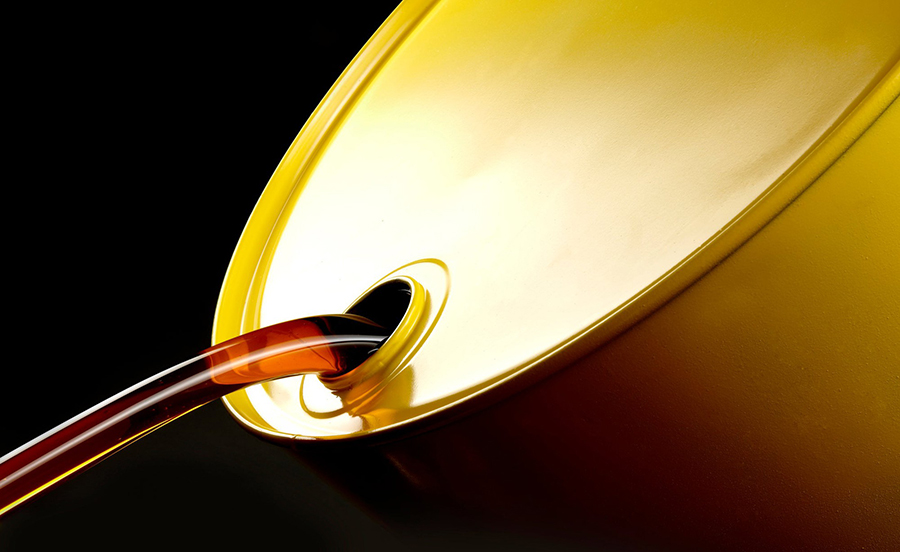 Christyan Malek, JP Morgan's head of oil and gas research for EMEA, in an interview with CNN, said, "the reality is the chances of oil going toward $100 at this point are higher than three months ago,".  The claim follows an earlier bullish prediction by the investment bank in March, about oil prices shooting up as high as $190 a barrel in 2025.
Have we seen $100 oil before? Yes. The chart above showed oil nations in some years enjoyed oil at levels above $100. Current fundamentals do not favour $190, which could be overreaching by JP Morgan. Brent Oil has not seen $100 for a barrel since 2014, with $145 the highest point the industry has seen in the last 20 years.
READ ALSO: Central banks digital currencies pose a threat against the U.S dollar
But how possible could reaching $100 be given how the world has changed. On the demand side, we have a pandemic that could change how the world interacts. This issue might be corrected when a vaccine comes to the fore. Life would surely resume and come back to normal, just a few corrections and adjustments from the travel and tourism sector.
The bane to reaching $100 price levels, is the supply side. The rise of shale oil is the albatross on the neck for bullish prices. Shale oil, which has suffered a downturn of recent, appears to be going through a tough recovery patch. The sector is in dire need of financial support as we have seen a lot of bankruptcies been filed across that industry. This scenario forms the basis for Oil bulls. Sawiris, Holding Chairman and CEO of Orascom Investment told CNBC in an interview last month.
READ ALSO: OPEC's influence on the Oil Markets
"I actually believe that in, let's say, 18 months from now, the oil will hit $100″. He further added, "The shale industry will vanish for at least one year, and restarting is going to be difficult because banks will be very reluctant to finance them back because they know that they're very vulnerable. He cited that even traditional oil, many of the U.S. facilities have closed."
Let us analyze what makes JP Morgan so upbeat about prices. Their reason is in one hypothesis, which is the cyclical nature of the industry. This theory presumes that the oil market produces a lot of oil when the demand for it increases. Consequently, supply begins to outstrip demand for various reasons, which would lead to the collapse of prices. The markets in its knee-jerk manner, especially from the OPEC oil cartel, would cut production to limit supply and props up higher prices. Classic economics point out that less supply with increased demand leads to high prices. This cycle is evident in the oil markets, hence the rise and fall of prices, as seen in the charts.
Download the Nairametrics News App
But one thing JP Morgan overlooked would be the continuous rise of renewable energy. The growth of renewable energy has underestimated despite European countries working on transiting to this new form of energy. Bullish Oil prices might suffer a huge setback. Nigeria would want a $100 price for the commodity to happen. The economy needs it as diversification seems to be lagging. But our policymakers might have to wait for all fundamentals to make this happen.
Oil markets need airlines to resume
Now we have Oil markets leeching on a relatively insignificant demand for travel.
Summer 2020 is here, and without the interference of COVID-19, this would have been one of the busiest summers in history.  For the first time, we had a European Soccer Tournament hosted across different countries in Europe. Spain, Holland, Romania, Denmark, Hungary, Ireland, England, Russia, and a few countries, to mention a few, are all in line to host the world for this spectacular tournament. Many people (including myself) were planning on trips to Europe to watch some of the tournament's exciting games. Another tournament scheduled to hold in Tokyo this summer was the 2020 Olympics. Think about what that would have meant for the Asian markets. Think about the demands that would have generated across the board.
The Dubai Expo 2020, a once in a lifetime event, was going to be the largest ever celebration hosted in the Emirates. The event was primed to welcome 190 participating countries and millions of visitors from across other continents. Think about tourism to Dubai usually, think about tourism to Dubai if this event were to hold (without COVID-19), and now think of it not even holding at all.
READ MORE: Shell warns investors it may write down up to $22 billion due to oil crash
The demand for travel was primed to reach its zenith this year. That would have meant a lot for the aviation industry, airlines, and, most importantly, Oil markets. Now we have Oil markets leeching on a relatively insignificant demand for travel. Jet fuel demand averages about 8 million barrels per day. As a result of the pandemic, The International Energy Agency expects demand for jet fuel and kerosene to fall by 2.1 million bpd on average in 2020.
According to an article in Reuters, Per Magnus Nysveen, Head of Analysis at Rystad Energy said, "Jet fuel consumption will be impacted for a longer time and maybe not recover fully even next year. The reason is that travelers remain concerned about long-haul vacations, and businesses get used to online meetings".
We are now faced with a travel industry that is more precautionary of a virus, so this means fewer travels and social distancing in aircraft. Although a few people are acting oblivious to the pandemic by carrying on with their summer plans, travels are still below pre-pandemic levels. American Airlines and United Airlines have also decided to ditch social distancing, as seen in an article on Forbes. American Airlines said in its press statement last week.
READ ALSO: Forex: U.S dollar gains strength, global geopolitical climate worsens
"As more people continue to travel, customers may notice that flights are booked to capacity starting July 1. American will continue to notify customers and allow them to move to more open flights when available, all without incurring any cost," Nysveen added.
Albeit, that statement caused a lot of criticism from some members of the public, it is evident the airline is trying to salvage some revenue after the dilapidating effect the pandemic had on the airline industry just as the pandemic hurt Oil markets.
Now the Oil markets need airlines to rally. In the diagram below, some resistance is formed above the $43 mark, albeit worries over a second wave of the coronavirus surfacing in most American cities. A massive sell-off happened at Wall Street last week on the back of these concerns. The Oil bulls need momentum to reach the $50 price level, and that would only be possible if airlines resume in full capacity.
The markets have reached their current levels on the backdrop of OPEC production cut and hopes of a reopening economy. If airlines begin to operate pre-pandemic capacity, we would be in store for a rally in prices. But when would airlines begin operating at pre-pandemic capacity? That remains the question the Oil markets have no answer to.
Why Insurance firms are selling off their PFAs
It has not been uncommon over the years to have insurance companies with pension subsidiaries.
The idea of mitigating risks and curtailing losses at the bare minimum begins from the insurance industry and only crosses into the pension space with the need for retirement planning. For this reason, it has not been uncommon over the years to have insurance companies with pension subsidiaries. However, controlling the wealth of people is no easy feat – and crossover companies are beginning to think it might not be worth it competing with the big guns; that is, the pension fund administrators (PFAs) that already cater to the majority of Nigerians.
A few months ago, AXA Mansard Insurance Plc announced that its shareholders have approved the company's plan to sell its pension management subsidiary, AXA Mansard Pensions Ltd, as well as a few undisclosed real estate investments. It did not provide any reason for the divestment. More recently, AIICO Insurance Plc also let go of majority ownership in its pension arm, AIICO Pension Managers Ltd. FCMB Pensions Ltd announced its plans to acquire 70% stakes in the pension company, while also acquiring an additional 26% stake held by other shareholders, ultimately bringing the proposed acquisition to a 96% stake in AIICO Pension. The reason for the sell-off by AIICO does not also appear to be attributed to poor performance as the group's profit in 2019 had soared by 88% driven by growth across all lines of business within the group.
 So why are they selling them off? 
Pension Fund Administration is, no doubt, a competitive landscape. Asides the wealth of the over N10 trillion industry, there is also the overarching advantage that pension contributors do not change PFAs regularly. Therefore, making it hard to compete against the big names and industry leaders that have been in the game for decades – the kinds of Stanbic IBTC, ARM, Premium Pension, Sigma, and FCMB. Of course, the fact that PFAs also make their money through fees means the bigger the size, the more money you make. With pressure to capitalize mounting, insurance firms will most likely spin off as they just don't have the right focus, skills, and talents to compete.
The recent occurrence of PENCOM giving contributors the opportunity to switch from one PFA to another might have seemed like the perfect opportunity for the smaller pension companies to increase their market shares by offering better returns. More so, with the introduction of more aggrieved portfolios in the multi-fund structure comprising of RSA funds 1, 2, & 3, PFAs can invest in riskier securities and enhance their returns. However, the reality of things is that the smaller PFAs don't have what it takes to effectively market to that effect. With the gains being made from the sector not particularly extraordinary, it is easier for them to employ their available resources into expanding their core business. There is also the fact that their focus now rests on meeting the new capital requirements laced by NAICOM. Like Monopoly, the next smart move is to sell underperforming assets just to keep their head above water.
READ MORE: AIICO seeks NSE's approval for conducting Rights Issue
Olasiji Omotayo, Head of Risk in a leading pension fund administrator, explained that "Most insurance businesses selling their pension subsidiaries may be doing so to raise funds. Recapitalization is a major challenge now for the insurance sector and the Nigerian Capital Market may not welcome any public offer at the moment. Consequently, selling their pension business may be their lifeline at the moment. Also, some may be selling for strategic reasons as it's a business of scale. You have a lot of fixed costs due to regulatory requirements and you need a good size to be profitable. If you can't scale up, you can also sell if you get a good offer."
What the future holds
With the smaller PFAs spinning off, the Pension industry is about to witness the birth of an oligopoly like the Tier 1 players in the Banking sector. Interestingly, the same will also happen with Insurance. The only real issue is that we will now have limited choices. In truth, we don't necessarily need many of them as long all firms remain competitive. But there is the risk that the companies just get comfortable with their population growth-induced expansion while simply focusing on low-yielding investments. The existence of the pandemic as well as the really low rates in the fixed-income market is, however, expected to propel companies to seek out creative ways to at least keep up with the constantly rising rate of inflation.