Brent crude recovers to 90% of pre-coronavirus levels, as global demand rises
The oil market is stabilising amidst compliance of OPEC+ members with the agreement to cut oil production.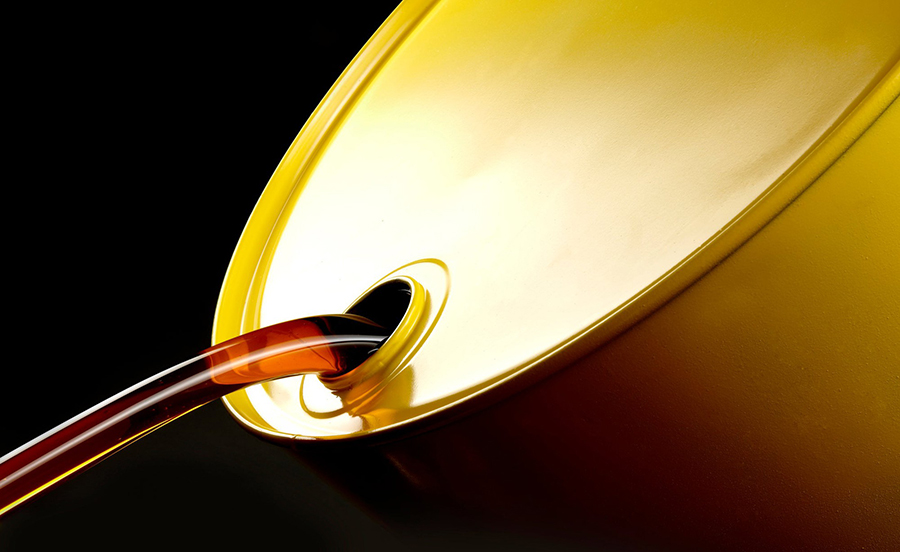 After reaching record lows of $16 a barrel in April, global crude oil benchmark, Brent crude, has seen a stable recovery around the $40 range this month.
The rising demand for brent crude was led by China, with its large appetite for oil, followed by Europe and North America. This shows a stable growing demand for crude in the coming months.
READ ALSO: NNPC GMD says recent oil price surge is cosmetic, driven by sentiments
Global oil trader Vitol expects demand to rise by 1.4 million barrels a day in June. Meanwhile, Trafigura, another multinational oil trader, says that oil demand is back to 90% of levels before the Coronavirus pandemic crashed demands – a view that Saudi's Aramco also supports.
READ MORE: FG discloses impact of OPEC+ oil cut, how to manage post subsidy era
The oil market is stabilising amidst compliance of OPEC+ members with the agreement to cut oil production.
Trafigura's co-head of oil trading, Ben Luckock told Bloomberg, "At $40 a barrel, we can trade a few dollars higher and a few lower. But for the first time in a few months you can see a range. The market stability is here to stay. The physical market is strong."
Last week, Nigeria's Vice President, Yemi Osinbajo revealed in one of the Sustainability Committee's reports that Nigeria is expected to earn N88.4 billion monthly at an average crude price of $30.
Download the Nairametrics News App
The new oil stability around $40, which is above the sustainability committee's benchmark, will help oil-dependent nations like Nigeria breathe a sigh of relief.
Gold price rises further due to influx of new COVID-19 cases
Gold was up in Asia on Tuesday morning, as investors increasingly turned to the safe-haven asset given the continuous increase of the number of COVID-19 cases globally without signs of abating soon. As of July 7, data from Johns Hopkins University revealed that there were over 11.5 million cases globally, with the United States accounting for about 3 million of them.  
Gold futures were up by 0.06% at $1,794.65 by 10:12 PM ET (3:12 AM GMT), moving closer to the 1,800 mark. Stocks, which typically move inversely to gold, were also up on Tuesday.  
In the midst of this, the U.S. reported an Institute of Supply Management (ISM) Non-Manufacturing Purchasing Managers' Index (PMI) of 57.1 for June on Monday. While the figure exceeded analyst forecasts noting that the U.S. services sector is back on a growth trajectory, investors are still cautious about the recovery of the global economy as COVID-19 numbers keep increasing with no cure in sight. 
READ MORE: U.S. dollar share of global currency reserves rose to 61.9% in Q1 2020 – IMF
These events will give gold a boost in the short term. The impact of government stimulus measures globally will also impact the commodity. 
Stephen Innes, Chief Global Market Strategist at AxiCorp in a note to Nairammetrics, explained in detail why Gold is edging up.  
"Gold edges higher as COVID-19 cases increase concerns, offsetting positive data.  While the upside is intact, $1,800/oz is stiff resistance. Gold managed to trade up despite a rise in "risk-on" investor appetite and COVID-19 concerns, which do not appear to be going away, are providing underlying support." 
READ MORE: Gold Breaks $1,800 ceiling, reaches record high since 9/11
Commenting on the impact of the U.S. on the price of the commodity, he added that "U.S. fatalities are now above 130,000; as US cases approach 3 million, about a quarter of the entire known global caseload, it raises the level of political discord in the US. Given that the genesis of the "risk-on" shift was only a China Times article encouraging China retail investors to buy stocks, gold investors quickly looked through the market pump." 
"However, one reason the markets remain positive over the longer-term is that gold is tied to government spending and accommodative monetary policies outside the US," he added. 
Rising COVID-19 cases in world's biggest economy falter crude oil prices
OPEC+ is lowering output by 9.7 million barrels per day (bpd) for a third month in July.
Crude oil prices decelerated on Tuesday, pulling back earlier gains recorded at the previous trading session on growing concerns that surging COVID-19 cases in the world's biggest oil user, the United States, would limit the upside in energy demand.
U.S. West Texas Intermediate (WTI) lost about 0.66%, to trade at $40.46 a barrel at 6.11am local time after surging as high as $40.36 in its intra-day trading session. Brent crude also lost about 0.63%, to trade at $42.83, after hitting an intraday high of $43.19.
"The potential for demand destruction as lockdown re-instatement looks more likely are combining with concerns about OPEC+ discipline to weigh on oil prices," CMC Market's Chief Market Strategist Michael McCarthy said in a note to Reuters.
READ MORE: U.S. dollar share of global currency reserves rose to 61.9% in Q1 2020 – IMF
The Organization of the Petroleum Exporting Countries (OPEC) and other producers including Russia, collectively known as OPEC+, are lowering output by 9.7 million barrels per day (bpd) for a third month in July.
Stephen Innes, Chief Global Market Strategist at AxiCorp, in an email to Nairametrics, explained the macros limiting the prospect of oil demand. He said:
"The faltering re-opening of the US States is also partially offset by the muscular approach by Saudi Arabia. They are seeking to enforce compliance with OPEC+ quotas – both are currently important in maintaining market balance and ultimately drawing down global inventories.
READ MORE: Gold nears 8-year high, more economic stimulus coming
"It seems traders are getting more accustomed to minor retracements and rallies than expecting a significant price shift this week as a range trade mentality continues to resonate where Brent $40 per barrel does give the appearance of something of a floor.
"With the market torn between robust cyclical data and rising virus case counts in the Sun Belt, putting in significant headroom above $WTI 40 was also challenged by a possible resumption of US shale production as price move higher. While no less concerning is OPEC+ could roll back cuts in August."
Download the Nairametrics  News App
In addition, data from the American Petroleum Institute industry group scheduled to come out later today and the U.S. Energy Information Administration data planned to be out tomorrow, are expected to show a 100,000 barrel rise in crude oil stockpiles, six experts polled by Reuters estimated.
Gold rises near long-time high of $1,800 as U.S. dollar weakens  
The price of gold had experienced a level of pressure, temporarily losing its gains.
Gold futures rose even higher on Monday, led partly by a weakening U.S. dollar amidst rallies of global stocks.  As measured by the ICE U.S. dollar index DXY, -0.37%, the U.S. dollar was off 0.4%. The implication of a weaker U.S. dollar is that assets that are priced in the currency will become more attractive to buyers that employ other monetary units.  
Global stocks had rallied as a result of a surge in Chinese markets as Beijing's state-run media put out a front-page editorial that encouraged investors to buy stocks towards supporting domestic markets. Yet, the increase in COVID-19 cases in the U.S has left investors unsure. 
READ MORE: Tariff Hike postponed till first quarter of 2021
Adrian Ash, director of research at BullionVault explained that, "Bullion prices don't typically jump because of social unrest or geopolitical strife. But if those stresses add to a financial crisis or economic slump, gold prices can spiral higher." 
For these reasons, gold futures in August rose $2.90, or 0.2%, at $1,792.90 an ounce, following the end of the most-active contract on Thursday according to FactSet data.  
READ MORE: Gold futures reach two-months high over rising COVID-19 cases  
The price of gold had experienced a level of pressure, temporarily losing its gains which had risen as high as $1,799 a little after the economic data released Monday showed that the Institute for Supply Management's index of nonmanufacturing companies increased to 57.1% in the month of June from the 45.4% attained in May. This was the single largest increase since the commencement of the survey as far back as 1997.  
Ash noted that "It's hard to see what stops gold reaching new highs from here."