Bitcoin Cash gains 65% since March, shows more stability
Bitcoin Cash is a crypto asset designed around 2017, from a fork of Bitcoin.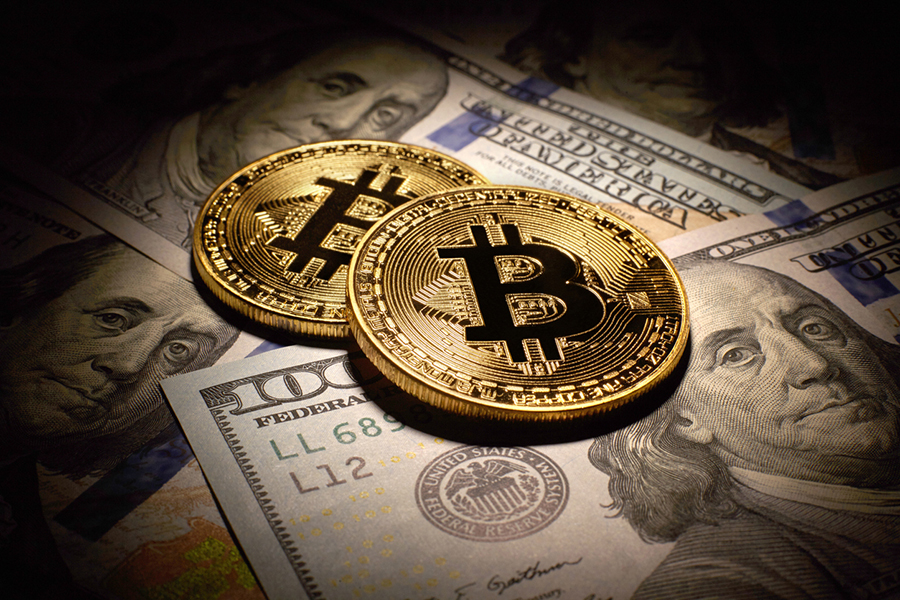 In data recently obtained from Coinmarketcap, Bitcoin Cash is the fifth most valuable cryptocurrency, with a daily trading volume of about $1.4 billion dollars, and a market capitalization at $4.4 billion. Its price movement has been less exposed to high volatility, unlike its older cousin (Bitcoin). BCH has risen significantly in its price, since March 13th, when it was trading at $152, to its present level at $239.
Bitcoin Cash just recently breached the resistance level of $235, and as it did so, crypto traders and investors moved their focus to BCH breaking the $250 strong resistance level.
READ ALSO: Wallets holdings of 0.1 BTC reaches all time high
What you need to know: Bitcoin Cash is a crypto asset designed around 2017, from a fork of Bitcoin. Unlike Bitcoin, it has a much bigger capacity of blocks, allowing more transactions to be carried on its blockchain.
Like the flagship cryptocurrency, Bitcoin Cash is a cryptocurrency with its own ledger system or blockchain, and limited supply of about 21 million.
The major difference between Bitcoin and Bitcoin Cash is that the latter offers cheaper transfer fees (around 20 cents) per transaction, making it more attractive to active traders and investors who transact crypto more often. Bitcoin cash is often also called Bcash.
In addition, Bitcoin Cash can be traded on leading crypto exchanges that include Binance, Bitstamp, Coinbase and Kraken.
READ ALSO: Investors scramble for DMO sovereign sukuk as it records 446% oversubscription
Meanwhile, a leading American asset manager plans to launch an investment fund that could invest as much as 5% of its net assets in Bitcoin futures listed on the Chicago Mercantile Exchange.
Cryptocurrency fans have long debated that a Bitcoin ETF would give the cryptocurrency community more bragging rights, but America's SEC had nullified many prior proposals.
"The SEC has highlighted numerous concerns about Bitcoin ETFs directly, and is unlikely to approve something that explicitly tracks Bitcoin," said Todd Rosenbluth, CFRA Research's head of ETF and mutual fund research.
Tether market capitalization surges close to $10 Billion
Tether is still the only stablecoin with a market capitalization greater than $1 billion.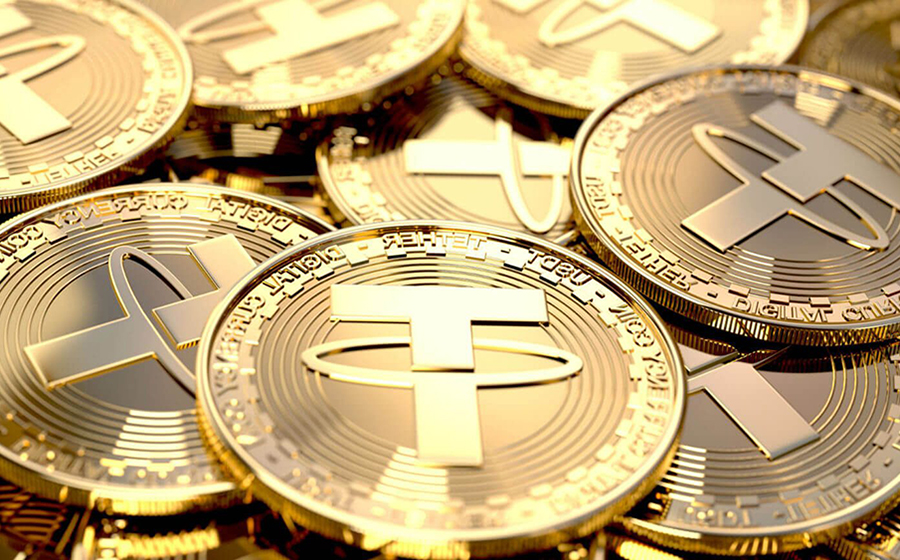 Just recently, the world of crypto investors and traders was caught unaware, as Tether's market capitalization surged close to the $10 billion market capitalization.
Tether, which was trading at $1 at the time this report was drafted, has a market capitalization of $9.8 billion, according to data obtained from Coinmarketcap. It is now bigger than XRP, whose market capitalization is roughly $7.8 billion.
Why it matters: Tether continues to grow its lead on its stablecoin competitors and is still the only stablecoin with a market capitalization greater than $1 billion.
The $10 billion mark is not fundamentally significant, but it is a sign of USDT's staying power, despite all its controversy over the years.
Quick fact: Tether is designed as a blockchain-based cryptocurrency whose digital coins in circulation are backed by the same value of traditional fiat currencies like the U.S dollar, Japanese Yen, or the Euro. It trades under the ticker symbol USDT.
Barely weeks ago, Bloomberg reports stated that the momentum with the help of the U.S dollar was expected to make Tether gain and move to the second spot.
"Absent an unlikely reversal in predominant crypto trends, it should be a matter of time until Tether passes Ethereum to take the No. 2 spot in total assets behind Bitcoin. Receiving help from widespread adoption with a workable case as a proxy for the world's reserve currency, there seems little to stop the increasing adoption of the dollar-linked stable coin," the report stated.
There Are Now 1800 BTC Whales
From a macro level, this increase in the number of BTC whales can be considered bullish.
At the BTC market, BTC whales have been increasing at a steady pace after Bitcoin's recent halving, as data seen from Glassnode show that there are currently more than 1,800 Bitcoin (BTC) whales.
Quick fact about BTC whales: In the Bitcoin world, investors or traders who own a large number of Bitcoins are typically called Bitcoin whales. This means a Bitcoin whale would be an individual or business entity (with a single Bitcoin address) owning around 1000 Bitcoins or more.
Whales could be anticipating a strong medium to long-term Bitcoin price trend, and are choosing to hold on to BTC expecting a bull market. Eichholz explained:
"Where did all these new whales come from? Much of the recent increase can be attributed to wealthy entities withdrawing their BTC from exchanges. Apparently, this is not new wealth – rather, it represents a change in the way Bitcoin whales are choosing to hold their coins."
READ ALSO: 83% of BTCs addresses are smiling to the Bank 
From a macro level, this increase in the number of BTC whales can be considered bullish.
As BTC whales accumulate BTCs, Bitcoins circulating supply reduces, and this can weaken any bearish trend BTC finds itself in. Meaning that over time, it's possible that as Bitcoin approaches its fixed supply of 21 million, the price of BTC will go up, with BTC's present demand factored in.
Download the Nairametrics News App
According to Glassnode:
"While there is no single explanation of what caused these large holders to withdraw their BTC from exchanges, [Bitcoin exchange outflows] suggests that whales may have used Black Thursday as an opportunity to get in at the bottom and then withdraw their bitcoin to HODL for the longer term in anticipation of the next Bull Run."
13,000 BTC wallets are now worth more than $1,000,000
BTCs moving from the investment bucket into the trading bucket could become a crucial source of liquidity.
Data obtained from a crypto analytic firm, Glassnode revealed that 13,000 BTC wallets are now worth at least $1,000,000, showing the numbers of BTC whales are increasing on a daily basis.
Current number of #Bitcoin addresses holding at least:

$1 USD: 22.2 million
$10 USD: 15.4 million
$100 USD: 7.7 million
$1,000 USD: 2.9 million
$10,000 USD: 700,000
$100,000 USD: 170,000
$1,000,000 USD: 13,000

Live USD balance charts: https://t.co/RvvY6pADDB pic.twitter.com/xaG9Ap2yOR

— glassnode (@glassnode) June 30, 2020
With more people looking to trade bitcoin, which is only becoming scarcer following the recent halving, BTCs moving from the investment bucket into the trading bucket could become a crucial source of liquidity. However, one would expect this will only happen if bitcoin's price rises to a level at which long-term investors are willing to sell," Chainalysis researchers wrote.
READ ALSO: Over 900,000 active Bitcoin wallets push transactions to 3-year high 
Chainalysis a leading crypto analytic firm also explained activities in the BTC market for the month of June. The report said;
"As of June 2020, roughly 18.6 million Bitcoin has been mined. We break that 18.6 million Bitcoin down into three buckets based on its movements to date.
"Roughly 60% of that Bitcoin is held by entities — either people or businesses — that have never sold more than 25% of Bitcoin they've ever received, and have often held on to that Bitcoin for many years, which we label as Bitcoin held for long-term investment."
At the time this report was drafted, Bitcoin was still trading below the $9200 resistance levels, as investors, traders keep buying BTCs below these support levels.
READ MORE: BTC whale steps in to buy larger stacks of Bitcoin, at a discount of $8,850
Recall that Glasscode, recently said, "the price of BTC is now more than 20x higher than it was when we first saw this many whales, implying that more wealth is being held by whales."
"However, the average balance held by each whale has decreased during this period, such that whales actually hold less BTC now than in 2016, and less wealth (in USD terms) than in 2017," it added.
Download the Nairametrics News App
It's also important to note that BTC whales tend to sell their huge stacks of BTC on the bitcoin market when crypto exchanges are quiet in order to attract attention, the CEO of on-chain analysis provider, CryptoQuant, Ki Young Ju, who had been studying BTC's trend had said.