Facebook brings digital payment to WhatsApp, begins test-run in Brazil
The new WhatsApp payment feature is enabled by Facebook Pay which was launched last year.
WhatsApp, which is owned by Mark Zuckerberg's Facebook Inc., announced earlier today that it has finally launched its digital payment service. The project, which had been under development for a while, was launched in Brazil in what can best be described as a trial phase.
WhatsApp users in Brazil, which is one of South America's biggest economies, now have the opportunity to pay for their transactions and send money across to loved ones, albeit securely.
A statement that was made available by WhatsApp, as seen by Nairametrics, explained that simplifying payments makes it easier to "bring more businesses into the digital economy, opening up new opportunities for growth."
Note that the new WhatsApp payment feature is enabled by Facebook Pay which was launched last year. The company said that the immediate objective is to make it possible for WhatsApp users to send money just as easily as they send messages.
Eventually, Facebook hopes that users of its Facebook Pay (i.e., both regular users and businesses) can be able to seamlessly use their card information across the rest of Facebook's sister companies, including Instagram.
"In addition, we're making sending money to loved ones as easy as sending a message, which could not be more important as people are physically distant from one another. Because payments on WhatsApp are enabled by Facebook Pay, in the future we want to make it possible for people and businesses to use the same card information across Facebook's family of apps," part of the statement said.
For now, the WhatsApp payment solution works in such a way that users would be required to have a unique six-digit pin, or better still use their fingerprint. This is a security measure that is intended to prevent unauthorised access by third parties.
Users would also be required to link their WhatsApp to debit or credit cards. This will be done on either the Visa or Mastercard networks. Now, because this is a limited launch only in Brazil (for now), only debit or credit cards from the following Brazilian banks will work —Banco do Brasil, Nubank, and Sicredi. Facebook said it is also partnering with Cielo, a leading Brazilian payments processor.
"To start, we will support debit or credit cards from Banco do Brasil, Nubank, and Sicredi on the Visa and Mastercard networks -and we are working with Cielo, the leading payments processor in Brazil. We have built an open model to welcome more partners in the future."
For now, the service is free for regular Brazilian WhatsApp users. However, businesses will be required to pay a processing fee before they can receive customer payments. This is similar to the fee such businesses would be required to pay when they accept credit card transactions.
Facebook, which is arguably the world's most dominant social media company, has recently been diversifying into financial technology. It should be recalled that in January 2019, the company announced that it would be launching its cryptocurrency (Libra) sometime this year.
It is unclear when the WhatsApp payment solution will eventually become available in Nigeria. But if and when it does come to Nigeria, the service would be competing with already existing fintech companies in the country such as Paystack, Paga, and others.
Meanwhile, there is the question of whether regulatory authorities such as the CBN will even grant Facebook license to operate the service in Nigeria. Recall that the same question came up last year when Facebook announced that Libra was coming.
Reacting to this, financial expert and Nairametrics' economic commentator, Kalu Aja, had said:
"If I were the CBN Governor, I will be worried. Potentially $ remittances could be sent via Libra, bypassing domiciliary accounts and Money Transfer like Western Union. Loss of revenues to Government is a clear threat here.
"Would not be out of place for banks to scenario-plan what will happen if cash is sucked out of Domiciliary accounts to Libra. An importer can simply open a cryptocurrency wallet buy libra and pay for import, no more bank fees."
CBN takes another major step towards regulating Nigerian fintech firms
The plan is to ensure that every new fintech product obtains regulatory approval prior to being launched.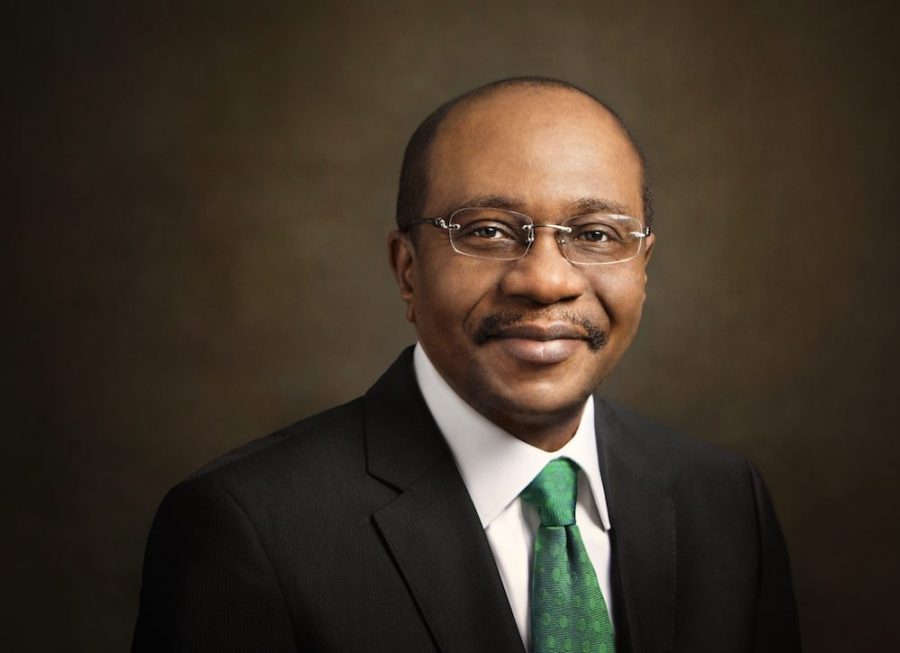 Earlier this week, the Central Bank of Nigeria (CBN) unveiled the regulatory framework for sandbox operations that will help control how new tech-based financial products/services are launched into the Nigerian market.
In a 16-paged circular that was sent to all deposit money banks and fintech firms (especially those offering mobile money and payments services), the CBN explained that the regulatory sandbox will serve as "a formal process for firms to conduct live tests of new, innovative products, services, delivery channels, or business models in a controlled environment, with regulatory oversight subject to appropriate conditions and safeguards."
Explore the Advanced Financial Calculators On Nairametrics
This is also intended to make it possible for the apex bank to adequately keep up with the latest innovations by banks and fintechs, whilst ultimately engendering a reliable, safe, and efficient payment system in the country. See the full breakdown of the regulatory sandbox operation below:
To increase the potential for innovative business models that advance financial inclusion
To reduce time-to-market for innovative products, services, and business models
To increase competition, widen consumers' choice and lower costs
To ensure appropriate consumer protection safeguards in innovative products;
To clearly define the roles and responsibilities of stakeholders and the operations of the Sandbox for the Nigerian Payments System industry
To ensure adequate provisions in regulations to create an enabling environment for innovation without compromising on safety for consumers and the overall payments system
To provide an avenue for regulatory engagement with fintech firms in the payment space, while contributing to economic growth.
READ MORE: Covid-19: Timeline of every pronouncement made by Nigeria to support the economy
Based on the last objective above, it can be seen that this is yet another major step the Central Bank of Nigeria has taken towards regulating the Nigerian fintech space. Back in 2018, the apex bank had taken a major step by announcing the minimum capital for mobile money operators in Nigeria. Now, it is set to regulate how new products and services are launched by mobile money operators and digital payment service providers.
To find out more about the CBN's draft framework for regulatory sandbox operations, click here.
Chipper Cash just raised $13.8 million Series A funding
Chipper Cash operates in Nigeria where it competes with the likes of Paga and Opay.
Chipper Cash, which offers payment services across African countries (including Nigeria), has raised $13.8 million Series A funding.
Nairametrics understands that the funding round was led by Deciens Capital, a US-based venture capital and private equity firm.
The fresh capital would enable the fintech firm (i.e., Chipper Cash) to recruit about thirty new talents for its operations in places like Lagos, Nairobi, London, New York, and San Francisco where the company is based.
The latest fundraising brings the total amount so far raised by the company to $22 million. This is happening barely two years after the payments company was established by two African students in the USA – Maijid Moujaled from Ghana and Ham Serunjogi from Uganda.
READ MORE: Central banks digital currencies pose a threat against the U.S dollar
The service was introduced to the Nigerian fintech space following its establishment. And today, it is one of the top players in the field where it competes with the likes of Paga, Paystack, and even Opay.
Perhaps what is unique about Chipper Cash is the fact that its P2P payment service attracts no fees. It should, however, be noted that the company also offers fee-based, merchant-focused service called Chipper Checkout, which enables the fintech to generate revenue.
TechCrunch spoke to Ham Serunjogi, one of the co-founders, about the company's performance. He said:
"We're now at over one and a half million users and doing over a $100 million dollars a month in volume." 
READ ALSO: New report details how Nigerian fintech companies are expanding their business scopes
The latest fundraising follows a recent  trend whereby Africa's fintech startups have been attracting the most venture capital investments. In 2019 alone, African fintechs were responsible for an estimated $2 billion in VC fundings.
A bulk of those funds come to Nigeria, which has arguably become Africa's fintech capital.
The fintech revolution in Nigeria has happened in less than a decade, disrupting the modus operandi in the financial services industry whilst availing financial services to those who were hitherto un-banked.
Nigerian fintech companies need to urgently address one issue
Certain skills are needed in order to ensure long-term success for these fintechs.
As Nigerian fintech companies continue to steadily transform from small startups to major corporations, experts have advised that it is now time for them to begin re-skilling in order to ensure the overall success of their businesses.
The need to re-skill became imperative following the discovery of skills gaps in the Nigerian fintech space. The discovery is part of new research findings on the current state of things in the fintech industry. Nairametrics published an earlier report about the research which was sponsored by MasterCard and MTN Group.
Focus on the skills gaps in the Nigerian fintech space
According to the report — State of play: Fintech in Nigeria —  there have been skills gaps in the fintech space, particularly in the areas of business management, corporate governance, and marketing. Apparently, these are skills that are outside of the core of the fintech business which is coding. This notwithstanding, they are needed in order to ensure long-term success for these fintechs.
The report quoted Olayinka David-West of the Lagos Business School to have stated that beyond coding, essential business knowledge is highly needed by these fintechs to ensure sustainable revenue generation and profitability.
Meanwhile, the head of growth at Paystack, Emmanuel Quartey, admitted that there is, indeed, a dearth of other vital skills in the Nigerian fintech industry. According to him, his organisation finds it difficult to fill marketing roles because of this dearth of skills. He said:
"Finding someone articulate who understands how to bring a product to market and create strong engagement and retention, is tough. Much of the current training out there is around teaching people how to code. We are now seeing a new wave of focus on product management. I think the next wave will be a focus on branding and marketing."
Why this is a peculiar problem for fintechs
Quartey went further to note that when compared to other tech companies, Nigerian fintechs are faced with unique skills challenges. And this is due to the need for compliance. He then explained, stating that "there are very strong compliance requirements you need to meet in order to run a fintech. If you are building a photo-sharing app it's easier to have a team of mostly engineers. But in fintech, you need a team focused on compliance as well as fraud, so that's something you have to build out too."
Download the Nairametrics News App
In the meantime, Nigeria's brain drain problem has been identified as a major problem that might be making it difficult for Nigerian fintech companies to find the right fits for some essentials. While commenting on this issue, Olayinka David-West of the Lagos Business School said "the pool of employable talent emigrating to places like Canada scares me. My question for corporate Nigeria is, what is our replacement strategy for these workers?"
You may download State of play: Fintech in Nigeria by clicking here.