CBN debits banks another N459.7 billion for failure to meet CRR target
Sadly, this move, in addition to similar policies by the CBN, has left many banks cash-strapped and unable to pursue various profitable ventures.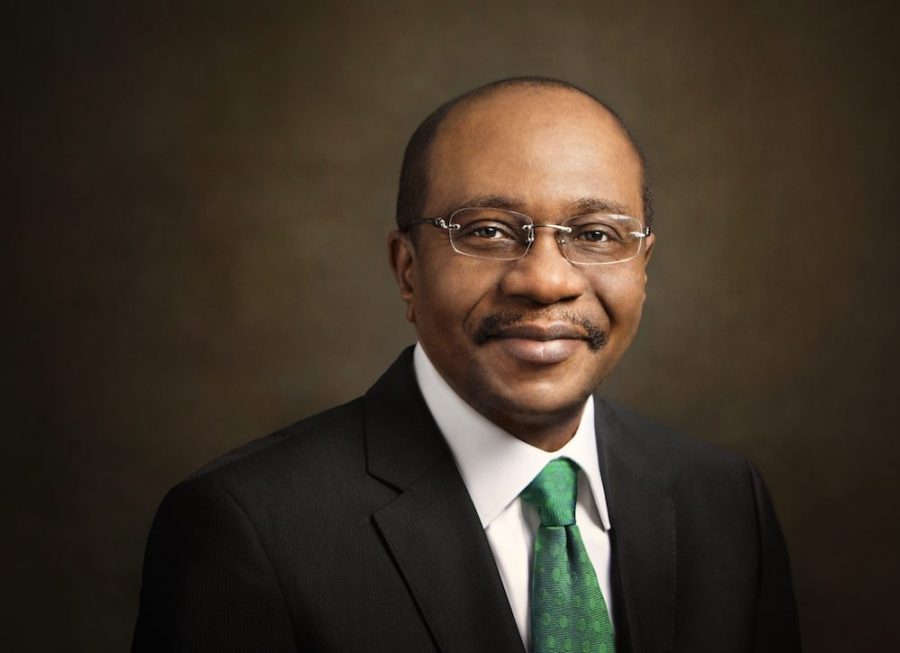 The Central Bank of Nigeria (CBN) has debited twenty-six banks, including merchant banks, to the tune of N459.7 billion for failure to meet their CRR (Cash Reserve Ratio) obligations. The fresh debit, which Nairametrics reliably gathered occurred yesterday, has left many stakeholders in the banking sector very upset.
The details: Among the banks that were most affected are United Bank for Africa Plc (N82.3 billion), First Bank of Nigeria Ltd (N59.3), Zenith Bank Plc (N50 billion), First City Monument Bank (FCMB) Limited (N45 billion), and Guaranty Trust Bank Plc (N40 billion). The rest of the affected banks can be seen in the table below.
Note that the latest CRR debits are coming barely one month after a lot of banks were collectively debited to the tune of N1.4 trillion for the same reason in April. Between then and now, a lot of other minor CRR debits have occurred. Nairametrics understands that the apex bank now debits banks on a weekly basis.
Some backstory: During the CBN's Monetary Policy Committee (MPC) meeting that was held last month, committee members voted to retain CRR rate at 27.5%. The rate was increased in January this year by 5% to its current level after the apex bank cited inflationary pressure concerns. What this means, therefore, is that Nigerian banks are required to keep 27.5% of their deposits as CRR with the Central Bank of Nigeria.
Download the Nairametrics News App 
But banks are silently upset: Sadly, this move, in addition to similar policies by the CBN, has left many banks cash-strapped and unable to pursue various profitable ventures. While reacting to the latest development, a banker who refused to be identified, said:
"What we've seen in recent times is that the CBN just indiscriminately debits banks, usually towards the stale-end of every week. They will look at your bank account and if your liquidity is plenty, they will debit you.
"You know the central bank also does what we call retail FX intervention, that is when they sell FX to corporates. Now, because they don't want banks coming with huge demands, what they do is that a day before the FX sales, they debit the banks so that the naira you have available is small and you cannot put them under pressure because of your FX demands. That has really been the driver.
READ ALSO: Central banks digital currencies pose a threat against the U.S dollar
"We understand that the central bank had set up a special CRR team that is supposed to monitor banks' CRR once a month. But now, the team monitors banks' CRR on a weekly basis. This is why the central bank is effectively debiting banks on a weekly basis. Some weeks ago, they debited some banks about N1.4 trillion. That was one of many. Between that time and now, there have been more debits that have happened. But the debits that are huge/significant are what is troubling the banks. There was a N300 billion that happened about two weeks ago. and then yesterday that was this N459.7 billion that was also debited.
"These are huge amounts that are leaving the banking sector. It's a squeeze on the banks. A bank like First Bank, for instance, has about N1.4 trillion in CRR with the Central Bank. And there is Zenith Bank with equally as much as N1.5 trillion. These are monies that banks can potentially put in loans at 52% at 30%, or even put in money market instruments at maybe 10%. So, for a shareholder of these banks, this CRR debits are impairing the banks' ability to increase their earnings because now are not able to use the funds that are legitimately theirs to create money for their shareholders. And the question is that under what framework is the Central Bank choosing to take people's money?"
Heterodox Policies: The CBN has deployed several policies in the past two years that defy conventional solutions wisdom all in a bit to contain the devaluation of the naira and support fiscal measures that are yet to be complimentary.
This is why some analysts suggest this CRE policy is another one of those policies. An analyst with knowledge of this matter inform Nairametrics that it appears the CBN no longer relies on the 22.5% CRR charge but rather arbitrarily debit bank accounts.
Understanding CRR: The cash reserve requirement is the minimum amount banks are expected to retain with the Central Bank of Nigeria from customer deposits. In January, the CRR was increased by 5% to 27.5%  by the CBN Monetary Policy Committee (MPC) who explained that the decision was intended to address monetary-induced inflation whilst retaining the benefits from the CBN's LDR policy.
Lafarge Africa Plc. announces its board meeting and closed period for Q2 2020 
The notification which was duly signed by General Counsel & Company Secretary.
Lafarge Africa Plc. notified the Nigerian Stock Exchange and the investing public that he closed period will commence on Wednesday, 8th July 2020 until the unaudited financial statement for the second quarter ended 30th June 2020, is released to the Nigerian Stock Exchange. 
In a disclosure on the Nigerian Stock Exchange, it wrote: "We hereby notify the Nigerian Stock Exchange and the investing public that a meeting of the Board of Directors of Lafarge Africa Plc has been scheduled to hold on Thursday, 23rd July 2020 to consider the second quarter financial results of the Company for the quarter ended 30th June 2020."  
Download the Nairametrics News App
The notification which was duly signed by General Counsel & Company Secretary, Mrs. Adewunmi Alode explained further stating that "Accordingly, no Director, employee, persons discharging managerial responsibility and Advisers of the Company and their connected persons may directly or indirectly deal in the shares of the Company in any manner during the closed period." 
Over the past few months, it made a few board changes with the retirement of two of its Non-Executive Directors, as well as the appointment of three new Directors. It had also spun off its South African subsidiary, Lafarge South Africa Holdings (LSAH), last year. 
READ MORE: NSE's statement in reaction to the Visionscape Municipality Bond Default
Lafarge Africa's Q1 2020 revenue was up 9.8% year-on-year to N63.7 billion, driven by higher Cement Sales (a figure up 11% year-on-year to N62.3 billion) which offset the weakness in Aggregate and Concrete (down 21% y/y to N1.4bn). Its EBITDA grew by 2.4% year-on-year to N19.3 billion as well. As at Tuesday the 7th of July, the share price of the company was N10.00.  
AXA Mansard Insurance Plc gives notice of Annual General Meeting 
The AGM will be live-streamed to enable shareholders and stakeholders participate.
Insurance firm, AXA Mansard Insurance Plc., has given notice of its board of its Annual General Meeting (AGM) scheduled for Wednesday, July 29, 2020, at 10:00 a.m.  
The announcement which was disclosed by Nigerian Stock Exchange (NSE) in a corporate disclosure on July 7th, 2020 and signed by Company Secretary, Omowunmi Mabel Adewusi read, "Notice is hereby given that the twenty-eighth annual general meeting of AXA Mansard Insurance Plc. will hold at the Oriental Hotel, no. 3, Lekki Road, Victoria Island, Lagos on Wednesday, July 29, 2020, at 10:00 a.m." 
READ ALSO: AXA Mansard divests from its pension and real estate ventures
As noted, the purpose of the AGM is to transact the following business: 
To receive the Audited Financial Statements for the year ended December 31, 2019, and the Reports of the Directors, Auditors and Sta

tutory Audit Committee thereon

 

To 

authorise

 Directors to fix th

e remuneration of the Auditors

 

To elect Directors and

 

To elect members of the Statutory Audit Committee. 

 
In order to ensure that all relevant stakeholders can be a part of the AGM, the company will also be streaming the AGM live. It noted that "This will enable shareholders and other stakeholders who will not be attending physically to follow the proceedings." 
The link for the live streaming of the Meeting will be made available on the Company's website at www.axamansard.com. 
READ MORE: Sterling Bank's earnings to remain pressured but valuations still attractive
Recall that a few months ago, in March, the company's Board of Directors announced the appointment of John Dickson as the company's new Non-Executive Director. A month earlier, it also disclosed its plan to sell its pension management subsidiary (AXA Mansard Pensions Ltd) and some undisclosed real estate investments. 
Its unaudited financials for the period Q1 2020 reveal a growth across revenue and profit lines. Gross written premium grew by 21% from N17.4 billion earned in Q1 2019 to N21 billion in Q1 2020. Profit for the year for the group grew by a commendable 120% from N890 million in Q1 2019 to N1.9 billion in Q1 2020. 
As at Tuesday, the 7th of July when markets closed, the share price of the company was N1.59. The company's EPS stood at 0.33 while its price to book ratio stood at 0.6082. 
NSITF board to investigate suspended MD and others over financial misconduct
The board of directors of the Nigerian Social Insurance Trust Fund (NSITF) has revealed that it will investigate the activities of the suspended Managing Director, 3 Executive Directors, and 8 other senior management staff over financial breaches and gross misconduct.
This was disclosed by the Chairman of the board of NSITF, Mr. Austin Enajemo-Isire, in a statement in Enugu on Sunday July 5, 2020.
Enajemo-Isire said that the Managing Director and other top management staff of the organization would have the opportunity to clear themselves of any wrongdoing with the probe panel which was being set up.
READ MORE: Ecobank appoints Aissatou Djiba Diallo to oversee its fintech initiatives 
While reacting to claims that the suspension did not follow due process as President Muhammadu Buhari did not approve it, Enajemo-Isire said that the approval for the suspension of the affected staff had been conveyed to the Labour Minister in a correspondence referenced SGF. 47/511/T/99 of June 30, 2020.
According to the Chairman, "The minister has conveyed this approval and directives to me for necessary action in terms of setting up a board-driven investigative panel.
READ MORE: Nigeria's debt rises to $79.5 billion, as debt to revenue ratio worsens
"This is to give the affected officers the opportunity to clear themselves of the financial and procurement breaches and acts of gross misconduct and other infractions that gave rise to their prima facie indictment.
"It is in this light that I have decided to call a virtual meeting of the management board on Tuesday, July 7, 2020, to consider the modalities for our action."
Download the Nairametrics News App
He, therefore, appealed to staffers of NSITF and their social partners to keep calm and exercise restraint.
A few days ago, Nairametrics reported the suspension of the Managing Director and some senior management staff over corruption allegations. However, the management in its reaction debunked that claim and said that the President did not approve their suspension but that rather, it was the sole decision of the Labour Minister, Chris Ngige, who they said was overreaching himself.