Nigerian Breweries, Stanbic, Guinness, Dangote party with N8.59 billion on stock market bullish run
Market sentiment, as measured by market breadth, was positive as 33 tickers gained, compared to 11 losers.
Nigerian Stock market came back from the holidays to post a positive result at the end of today's trading, printing the All Share Index at 25,221.23 points after a 0.07% appreciation.
Equities investors on the local bourse gained N8.59 billion as market capitalization appreciated by the same margin to close at N13.13 trillion.
Market turnover finished stronger, as total volume and value of trades increased significantly by 124.06% and 94.05% respectively, to 339.75 million units and N3.92 billion.
READ ALSO: MTN Nigeria announces final dividend of N4.97 for FY 2019
FBNH was the most traded stock by volume at 120.86 million units, while GUARANTY was the most traded stock by value at N1.54 billion.
Market sentiment, as measured by market breadth, was positive as 33 tickers gained, compared to 11 losers. NB (Nigerian Breweries) recorded the highest price gain of 10% to close at N43.45 per share.
Performance across sectors closed mixed, as two out of the five indices under our coverage posted gains. Appreciation in tier one banking stocks STANBIC (+9.98%), ACCESS (+9.70%) and FBNH (+9.60%) spurred the lenders by +5.36%, followed by the Consumer Goods sector +3.09% on sustained gain in NB (+10.00%) and GUINESS (+817%).
Conversely, price decline in NAHCO (-3.33%) dragged the Industrial Index lower, while sell-offs in REGALINS (-8.70%); WAPIC (-6.06%) and ARDOVA (-10.00%) weighed down the Insurance, and  Oil & Gas indices.
READ ALSO: Nigeria's Banking stocks hit by asteroids, Index down 0.39%
Top gainers
NB up 10.00% to close at N43.45; STANBIC up 9.98% to close at N35.8; DANGSUGAR up 9.37% to close at N14; GUINNESS up 8.17% to close at N19.2; and DANGCEM up 2.46% to close at N137.3.
Top losers
ARDOVA down 10.00% to close at N14.4; TRANSCORP down 6.49% to close at N0.72; CAVERTON down 5.36% to close at N2.47; NAHCO down 3.33% to close at N2.32; and AFRIPRUD down 1.18% to close at N4.2.
Outlook
Buying interest in Nigerian Breweries, Guiness and Tier 1 banking stocks caused the Nigerian bourse to finish the first trading of the week on a positive note. Nairametrics envisages cautious buying, as market price swings are expected in the short term.
ZENITH BANK, ECOBANK, UBA, record losses, as ASI drops by 0.06%
The market breadth index was broadly positive with 18 gainers as against 11 losers.
The Nigerian Stock Exchange started the first trading week on a slightly bearish note. The All Share Index dropped by 0.06% to close at 25,027.61 basis points, as against +0.45% gain recorded previously.
Its Year-to-Date (YTD) returns currently stands at -6.76%. Also, the Nigerian bourse' market capitalization presently stands at N13.056 trillion.
The activity levels were mixed such that while the total volume of shares traded in 4,294 deals improved by 5.02% to 175.32 million units, the total value fell by -28.93% to N1.43 billion. FBNH was the most traded by volume at 22.93 million units as GUARANTY topped by value at N344.27 billion.
Meanwhile, the market breadth index was broadly positive with 18 gainers as against 11 losers. CORNERST (+9.09%) led the gainer's chart today, while CHAMPION (-9.47%) topped the losers.
The top gainers
UNILEVER up 7.14% to close at N12
UCAP 6.93% to close at N3.24
GUINNESS up 6.38% to close at N15
CAP up 2.94% to close at N17.5
WAPCO up 2.13% to close at N12
The top losers
UACN down 4.84% to close at N5.9
ETI down 4.71% to close at N4.05
UBA down 1.53% to close at N6.45
BUACEMENT down 1.39% to close at N38.95
ZENITHBANK down 0.59% to close at N16.8
Outlook for the coming days
The NSE ended Monday's trading session on a slightly bearish note, as the Federal Government lifted the ban on interstate travels coupled with the resumption of local flights. These have helped in boosting economic activities around major economic hubs in Nigeria.
However, Nairametrics envisages cautious buying on that basis of prevailing low market liquidity and the recent plunge in Nigeria's external reserve below the $36 billion levels.
Global stocks surge, triggered by solid economic data
Shares of oil majors, BP and Royal Dutch Shell gained 3.4% and 2.7% respectively.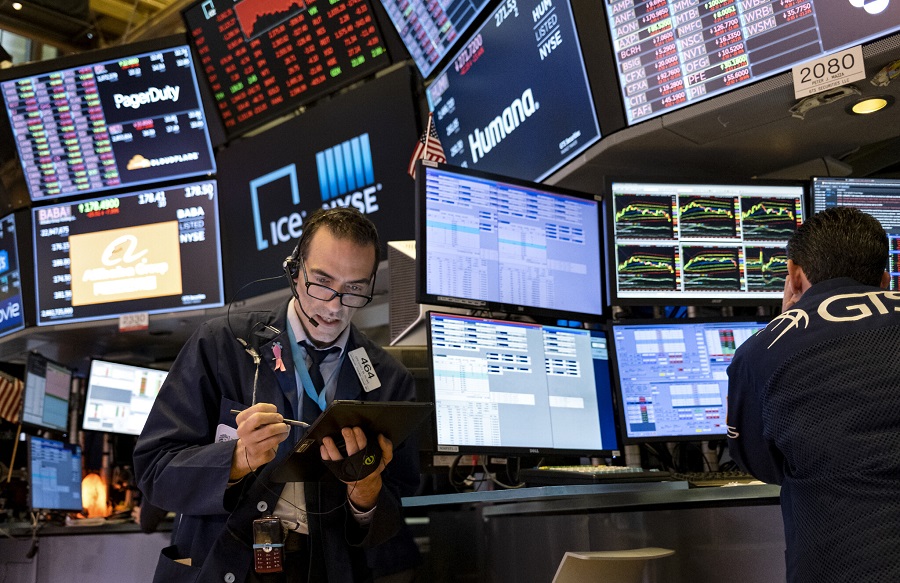 Global Stocks rose high on Monday as industrial activity in the world's second-largest economy gained strength. This is another sign of recovery after an impressive U.S Jobs report released on Friday.
The broader Euro STOXX 600 rose 0.6%, with London's FTSE buoyed 1% and European oil and gas shares surging 2% on rising oil prices.
Shares of oil majors, BP and Royal Dutch Shell, gained 3.4% and 2.7% respectively after Saudi Aramco raised optimism about growth in demand in the Asian oil market. Iraq had also pledged to curb its oil production.
"China is so much in advance in this process of lockdowns and exiting lockdown, that any good signs for the Chinese economy are essential (for the world economy)," said Florian Ielpo, head of macroeconomic research at Unigestion.
Deflation at China's factories eased in July, data showed, driven by a rise in global energy prices and industrial activity climbing back towards pre-coronavirus levels. In other words, industrial output in China is steadily returning to levels seen before the pandemic paralyzed huge swathes of the economy, driven by pent-up demand, government stimulus, and surprisingly resilient exports.
Stephen Innes, Chief Global Market Strategist at AxiCorp in a note to Nairametrics explained the macros affecting stock traders, especially in the American stock markets. He said;
"US Mega Cap stocks put in another solid week, but fatigue is showing in Software/ SaaS. Single-stock dispersion and volatility underneath the surface are picking up with a focus on Small and Midcap earnings.
"The US election will become more of a focus once the earnings season is over even more so as most of the worst-case scenario leaves US President Donald Trump out of the equation.
"The President is growing desperate in the face of rising infections and falling poll numbers. And if he thinks it will boost his polling numbers, look for him to lash out at China more aggressively even heaping on additional tariffs."
FX utilization fell to its worst on record in April
Forex Utilization in Nigeria fell by a whopping 80% in April as the economic shuttered in reaction to the covid-19 pandemic.
Forex Utilization in Nigeria fell by a whopping 80% in April as the economic shuttered in reaction to the COVID-19 pandemic. According to data from the central bank, Nigeria's forex utilization fell to just $1 billion in April, the month where Lagos State and the Federal Capital Territory, FCT, shut down economic activities and movement.
The CBN reports forex utilization in terms of the amount of forex utilized for invisible and visible imports. In April 2020, only $713 million dollars was used for visible imports from major sectors such as Industrials, Mineral, Manufacturing, Agricultural, Oil sector and transport. This compares to about $1 billion in March. The Industrial, Food and Manufacturing sector alone gobbled up $548 million compared to $791 million in March.
READ MORE: Explained: CBN's powers to seize bank account of criminals
Worst hit was the invisible sector, which includes financial services, business services, health and the general services sector in general. it is termed the invisible sector because the forex is utilized for payment of services unlike the visible sectors where forex is utilized for importation of equipment, assets and other physical products.
The invisible sector reported a forex utilization of $361 mullion in April compared to $4.3 billion in March and $3.6 billion in February. This is the worst drop since 2008 the earliest date we have for this dataset. Whilst the drop was recorded across all sectors, the worst hit was the financial services sector. Forex utilization fell from $4.2 billion to just $331 million. The sector constitutes a bulk of forex utilized monthly.
READ ALSO: Nigerian firms expect to start employing again in August – CBN survey
What this means: Forex utilization is a function of how much forex is available for businesses to use for their transactions with counterparties across the world. The economic shutdown in April affected currency markets as forex sales fell across all forex windows.
The impact in April is severe and is probably remained worse throughout May, June and July. The CBN is one of the largest forex suppliers in the country but has staved off any pressure to sell citing limited economic activity in the country and around the world. Pent up demand for forex is thought to be between $1.5 -$5 billion.
READ MORE: Quick Take: SWOT analysis of Nigeria's financial sector according to Fitch Solutions
Whilst there is a recorded drop in forex utilization as officially recorded, it is likely that some of the demand may have passed through the black market. It is also no surprise that forex utilization also fell between April 2016 and January 2017 as Nigeria faced a currency crisis before it devalued to N307/$1 and launched the NAFEX window.