Nigerian Breweries, Stanbic, Guinness, Dangote party with N8.59 billion on stock market bullish run
Market sentiment, as measured by market breadth, was positive as 33 tickers gained, compared to 11 losers.
Nigerian Stock market came back from the holidays to post a positive result at the end of today's trading, printing the All Share Index at 25,221.23 points after a 0.07% appreciation.
Equities investors on the local bourse gained N8.59 billion as market capitalization appreciated by the same margin to close at N13.13 trillion.
Market turnover finished stronger, as total volume and value of trades increased significantly by 124.06% and 94.05% respectively, to 339.75 million units and N3.92 billion.
READ ALSO: MTN Nigeria announces final dividend of N4.97 for FY 2019
FBNH was the most traded stock by volume at 120.86 million units, while GUARANTY was the most traded stock by value at N1.54 billion.
Market sentiment, as measured by market breadth, was positive as 33 tickers gained, compared to 11 losers. NB (Nigerian Breweries) recorded the highest price gain of 10% to close at N43.45 per share.
Performance across sectors closed mixed, as two out of the five indices under our coverage posted gains. Appreciation in tier one banking stocks STANBIC (+9.98%), ACCESS (+9.70%) and FBNH (+9.60%) spurred the lenders by +5.36%, followed by the Consumer Goods sector +3.09% on sustained gain in NB (+10.00%) and GUINESS (+817%).
Conversely, price decline in NAHCO (-3.33%) dragged the Industrial Index lower, while sell-offs in REGALINS (-8.70%); WAPIC (-6.06%) and ARDOVA (-10.00%) weighed down the Insurance, and  Oil & Gas indices.
READ ALSO: Nigeria's Banking stocks hit by asteroids, Index down 0.39%
Top gainers
NB up 10.00% to close at N43.45; STANBIC up 9.98% to close at N35.8; DANGSUGAR up 9.37% to close at N14; GUINNESS up 8.17% to close at N19.2; and DANGCEM up 2.46% to close at N137.3.
Top losers
ARDOVA down 10.00% to close at N14.4; TRANSCORP down 6.49% to close at N0.72; CAVERTON down 5.36% to close at N2.47; NAHCO down 3.33% to close at N2.32; and AFRIPRUD down 1.18% to close at N4.2.
Outlook
Buying interest in Nigerian Breweries, Guiness and Tier 1 banking stocks caused the Nigerian bourse to finish the first trading of the week on a positive note. Nairametrics envisages cautious buying, as market price swings are expected in the short term.
Mutual Benefits Assurance Plc to raise N4.8 billion through private placement
Mutual Benefits Assurance Plc. has secured permission to raise the sum of N4.8 billion through private placement.
The Board of Directors of Mutual Benefits Assurance Plc. has secured permission to raise the sum of N4.8 billion through private placement.
This is according to a disclosure signed by the company's Secretary, Jide Ibitayo and seen by Nairametrics.
The disclosure is part of the resolutions reached at the Extra-Ordinary General Meeting of the firm and sent to the Nigerian Stock Exchange, dated December 3, 2020.
According to the information contained in the notification, the private placement worth N4.8 billion is to be raised through the sale of 8,888,888,889 ordinary shares of 50 kobo each of the company, at the rate of 54 kobo per share, in a distribution succinctly captured below:
5,331,004,445 units (approximately 60% of the total allotted units) is to be sold to Charles Enterprises LLC for about N2.88 billion.
The remaining 3,557,844,444 (approximately 40% of the total allotted units) is to be sold to Arubiewe Farms Ltd for about N1.92 billion.
What this means
According to Investopedia, a private placement is a sale of stock shares or bonds to pre-selected investors and institutions rather than on the open market. It is an alternative to an initial public offering (IPO) for a company seeking to raise capital for expansion.
In this light, it is pertinent to note that private sales are now common for start-ups, as they allow the company to obtain the money they need to grow while delaying or foregoing an IPO.
What you should know
Other key resolutions reached at the Extra-Ordinary General Meeting include:
Raising the company's authorized share capital from N10 billion to N10.05 billion.
To raise additional capital via the issue of debt or equity or a combination of both including convertible bonds, loans, stock, bonds with options etc.
Amendment of clause 6 of the Memorandum and clause 5 of the Articles of Association of the company respectively.
Explaining Nigeria´s flattering economy and equities
Get great advice and stock recommendations when you subscribe to Nairametrics Stock Select Newsletter.
The Nigerian entered a second recession in less than five years as third quarter GDP real growth contracted by 3.62%. Inflation rate at the end of October was 14.23% setting up the Nigerian economy for a double dose of a recession and stagflation.  
With the current state of the economy, focus is once again on the investment outlook for the rest of the year and 2021.
Nigerian equities gained 2.19% at the end of the week, stock defied a gloomy economic outlook to close strongly. 27 stocks gained during the week compared to 21 the week before, while 42 lost grounds compared to 55 the week before as well.
For Stock Select Newsletter, most of our stocks lost ground due to profit-taking and lack of significant value. The stock market is also quite shallow with very few stocks to pick from. This is a challenge for investors looking for a market that could produce a constant stream of winners.
The economy in focus, Nigeria's major driver for the GDP contraction was the oil sector which contracted by 13.89% in Q3 2020 compared to 6.63% contraction in the prior quarter.
The Buhari administration is taking Nigerians through the arduous task of refocusing the economy on local production rather than imports. Whilst this is good in the long term, it is a painful route that will string along with it, higher inflation, increased poverty levels, and frustrate foreign investments.
According to data from Nairalytics, the NSE 30 companies have posted a combined pre-tax profit of N1.3 trillion which when annualized comes to about N1.7 trillion. When compared to 2019 and 2018, N1.8 trillion and N1.79 trillion respectively, it is obvious that stocks will fare slightly worse than last year.
Stagflation is the combination of inflation and tepid GDP growth rate and its implications on stocks has to take note of other factors. Dividend yields for some stocks still rank far above inflation rate and even higher than Core-inflation (less the more volatile food inflation). So long as the stocks we own are profitable, there is some buffer to withstand the effect of the stagflation
The Economic Outlook of the year 2021 will be shaped largely by insecurity and social media. The spate of kidnappings, terrorist-related killings and fear of increased militant activities is a big concern for the Nigerian economy. While policies like capital control, border closure remain a drag on economic recovery, they are within the control of the government and at least can be adjusted as data continues to guide.
Disclaimer
There is a wealth of information that should help decide whether you should buy a stock or not and how long you can hold on to it. Our recommendation is based on the information we currently have and is wholly the opinion of Ugodre Obi-Chukwu.
Nairametrics does not own some of the stocks recommended and may not purchase them despite including them in our Stock Select Portfolio. Ugodre does not also own all the stocks he recommends.
This newsletter is an investment guide and as such you should conduct extra analysis before deciding whether to buy, sell or hold a stock. The decision to buy, sell or hold a stock is solely yours.
Subscribe to Nairametrics Stock Select Newsletter here
CBN latest policy on diaspora remittance kicks off tomorrow
CBN's latest policy on receipt and administration of diaspora remittances into Nigeria is set to kick off tomorrow.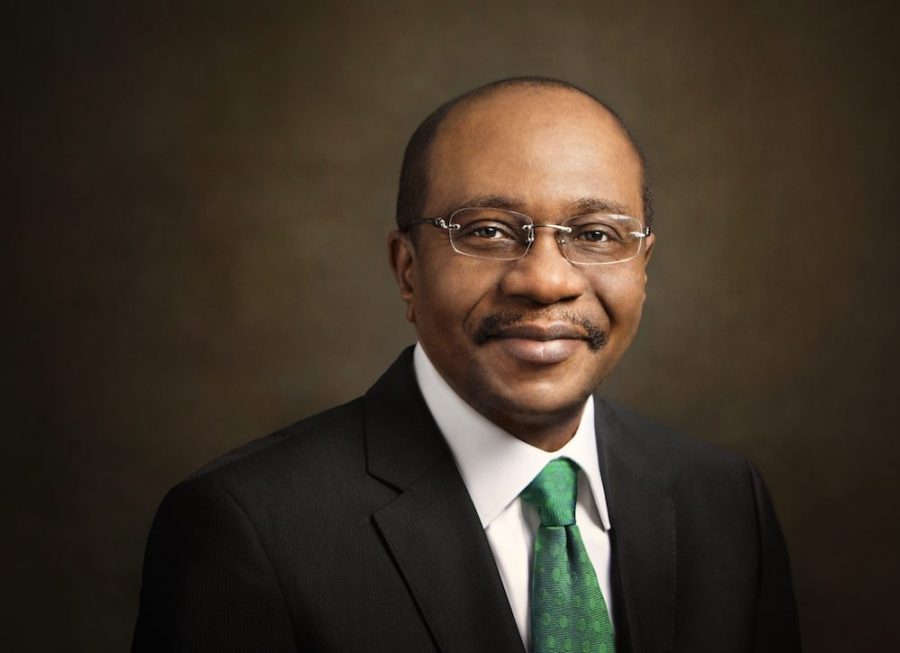 The Central Bank of Nigeria has announced that its recent policy on receipt and administration of diaspora remittances into Nigeria is set to kick off tomorrow, December 4, 2020.
This is according to a press release issued by the apex bank today.
The announcement became imperative after consultations and engagements with relevant stakeholders over smooth implementation of the recent policy, which is aimed at providing a more convenient channel for Nigerians in Diaspora to remit funds back to Nigeria.
What they are saying
Commenting on the recent development, the Governor of Central Bank of Nigeria, Godwin Emefiele said:
"In the course of following up on the implementation of the aforementioned new policies, the CBN observed some pushback by some of the IMTOs, which were bent on undermining the new policies. This was the reason the CBN had to insist on Wednesday, December 2, 2020, that all DMBs must close all Naira General Ledgers through which the Naira remittances were being carried out.
"Following the announcement of these new policy measures, the Central Bank of Nigeria, in an effort to enable smooth implementation, engaged with the commercial banks and the IMTOs to ensure that recipients of remittance inflows are able to receive their funds in the designated foreign currency of their choice.
"As a result of these engagements, which took place with major IMTOs and the DMBs today, Thursday, December 3, 2020, the stakeholders have committed that they would deploy all the necessary tools to ensure that these measures become effective from Friday, December 4, 2020.
"I therefore seize this opportunity to announce to Nigerians both at home and in the diaspora, that the policy of recipients receiving their monies from abroad kicks off on December 4, 2020. All the IT systems of these IMTOs (Western Union, MoneyGram and Ria services) and the DMBs have been properly configured to begin remittance tomorrow, Friday, December 4, 2020."
What you should know
The recent policy as earlier reported by Nairametrics, requires banks to transfer all diaspora remittances to the domiciliary accounts of the beneficiaries or pay the customers in foreign currency.
This is in contrast to the previous policy, where inflow through IMTOs such as Western Union was paid to beneficiaries in Naira.
In lieu of this, the Central Bank of Nigeria had instructed DMBs to close all Naira ledger accounts opened specifically for the purpose of receiving IMTO (foreign transfers from diaspora Nigerians) with immediate effect.