Julius Berger reduces dividend payout to prepare for COVID-19 hit
To prepare for the storm of the COVID-19 induced economic challenge, Julius Berger slashed its dividend to be paid, amongst other cost-cutting measures.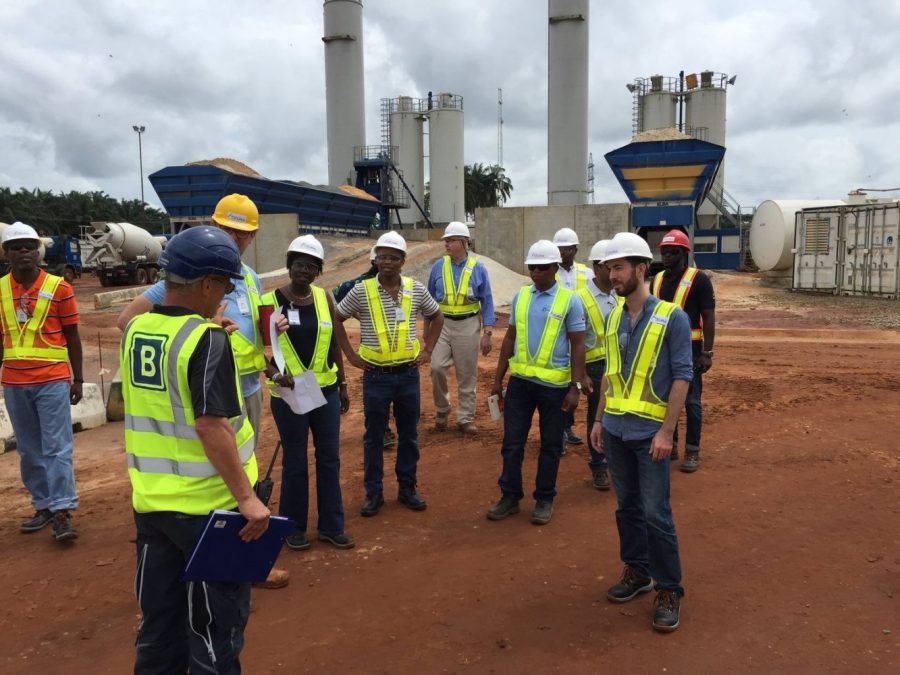 The global pandemic being faced by the world as we know is set to have major operational implications on businesses across the world and possibly dovetail into a recession.
With predictions of an incoming recession, many businesses and individuals alike have put things in place to prepare for the trying times ahead.
With the construction industry predicted to experience a major hit, given the halted state of activities, Julius Berger has taken cost-cutting measures to ensure its sustainability.
READ MORE: MTN Nigeria announces final dividend of N4.97 for FY 2019
Following a very good 2019 financial year, Julius Berger had announced a dividend pay-out of ₦2.75K per 50K share for the financial year ended December 31, 2019 and a bonus of 1 (one) new share for every existing 5 (five) shares held.
However, in an attempt to brace itself for the impending challenges, the board of the company withdrew its previously announced final cash dividend payment of ₦2.75K per 50K share, and instead recommended a final cash dividend pay-out of ₦2.00K per 50k share.
In a corporate action announcement, it revealed that the Board had "carefully considered the emerging social, operational, financial and economic impact of the COVID 19 pandemic, the outlook for Nigeria for the financial year 2020, and the impact on the business and cash flows of the Group."
It is the company's way of protecting its liquidity and ensuring long-term sustainability, while balancing the need for returns to shareholders.
READ ALSO: Dangote Industries targets $30 billion turnover by 2022 
The savings it obtains from the reduced cash dividend of ₦2.00K, as well as its diverse measures to reduce operational and capex costs is to be retained within the business to protect its growth.
Businesses are, at this time, taking necessary actions to ensure business continuity and this is what the company has done. The Group's financial position is still strong, however, as its Q1 results revealed.
Consequently, the board remains confident about its future, post-Covid-19.
MTN post N385.3 billion in revenues in 3 months as Nigerians guzzle data
MTN posted revenue of N385.3 billion representing a 17% increase from the N329.1 billion reported in the same period in 2020.
Nigeria's largest telecoms network, MTN posted revenue of N385.3 billion representing a 17% increase from the N329.1 billion reported in the same period in 2020.
The double-digit growth is happening at a time when Nigerians have put the Covid-19 lockdown behind them and returned fully to work across the country. It is also happening on the back of tumultuous three months of SIM card registration bans and government mandates for all Nigerians to register to obtain their NIN and link the numbers to their SIM Cards.
MTN reported an 8% growth in Voice related revenue topping N208 billion for the period under review. Data revenue continued to lead revenue growth printing at N105.7 billion, a 42.6% growth year on year, showing heavy reliance on data by MTN's 61.5 million internet subscribers, the highest in the country.
MTN commands the market share for internet subscriptions owning about 42% of the market. MTN also controls 40% of the Voice market share, the highest compared to any other competitor.
READ: Banks, MTN reach agreement, restore suspended USSD services
Commenting on the result, MTN's CEO, Karl Toriola explained that "the effects of customer churn and the restrictions on new SIM sales and activations arising from changes in SIM registration regulations" had resulted in a decline of its subscriber base. This reduction led to a marginal drop of 71,000 in Q1 active data subscribers to 32.5 million but this did not affect growth. Rather they recorded an 86.7% increase in data traffic and a 48.5% increase in usage (MB per user) from the existing base.
Toriola explained that "the improvement in data services was supported by the completion of our acquisition and activation of an additional 800MHz spectrum" enabled the company to further increase traffic by 10% and enhance throughput by 79%.
MTN also doubled its revenue from Digital business rising to N3.7 billion during the quarter while FinTech related revenue rose 28.5% to N14.6 billion.
"Digital revenue grew by 101.0% and fintech revenue by 28.5% as customers continued to adopt more digital products and services, a trend accelerated by the pandemic. As of the end of March 2021, we had 449,100 registered MoMo agents and 4.6 million fintech customers."
MTN also revealed it was being owed N40.3 billion by deposit money banks (DMBs) on services provided for under its USSD product. MTN did not recognize any revenue for its USSD business resulting in a flat year-on-year revenue for its enterprise business.
What next for MTN?
The GSM behemoth maintains it will continue to pursue double-digit revenue growth in 2021 through its 4G network expansion and positioning its FinTech Business for "accelerated growth" to unlock its full potential.
MTN also revealed it will continue to push for a revised commission paid to banks on its air time sales and is exploring other options of selling its airtime outside of banks.
"We will continue to sustain our expense efficiency programme to strengthen our financial position and support margins. We remain in dialogue with the DMBs on a pricing option for airtime sales commission while diversifying our airtime recharge channels to offer our subscribers more options to purchase airtime and stay connected."
Dangote Cement incurs N97 billion taxes in 2020
The cement giant incurred its taxes on record.
One of Nigeria's largest indigenous companies and the largest by market capitalization incurred a company income tax of N97 billion for the financial year ended December 2020.
This s according to the information contained in its full-year audited financial statements for the period under review.
Why this matters?
Dangote Cement has enjoyed Pioneer Status over the years and has often been criticized for not paying enough taxes despite its mega-profits.
The N97 billion incurred in 2020 is the highest company income tax reported by Dangote Cement since it became listed on the Nigerian Stock Exchange.
It incurred N49 billion in taxes in 2019 and got a tax credit of N89.5 billion in 2018.
Despite incurring N97 billion in taxes during the year, Dangote Cement's actual tax paid was just N20.9 billion in 2020 compared to N4.6 billion paid a year earlier.
Tax incurred in the profit and loss statement is an accounting provision and is not always the actual tax paid in cash.
Putting it into context, the dividend paid during the year is N272 billion and interest payments to its creditors totals N48.2 billion.
Improved Cement Revenues
Despite the Covid-19 Pandemic, the Cement Giant reported full-year revenue of N1 trillion, the highest it has ever recorded since it was privatized almost 20 years ago. The company also reported a profit before tax of N373.3 billion only and a profit after tax of N276 billion, its highest since 2018.
Nigeria like most countries in the world has faced a challenging 2020 due to the impact of Covid-19 on the economy, especially the private sector. However, mega-corporations like Dangote Cement appear to have even performed better during the year. The cement industry in general also appears to have performed well during the year as the combined revenue of the top 3, Dangote Cement, Lafarge, and BUA rose to N1.47 trillion from N1.28 trillion.
The impressive result nonetheless, Dangote Cement's margins remained strong during the year posting a gross profit margin of 57% in line with its 3-year averages. However, the higher taxes incurred in 2020 dropped profit margins to 26.7%. When compared to 2018 when it still enjoyed Pioneer status, the company posted profit margins of about 43%.
Nairametrics | Company Earnings
Access our Live Feed portal for the latest company earnings as they drop.