Blue-chip stocks take Nigerian bourse to 5 days winning streak, Investors cash in N232 billion
Blue-chip stocks appreciated in the Nigerian stock market trading for the week on a bullish note, as investors' wealth gained by N232 billion.  
Following price appreciation recorded by most blue-chip stocks, the Nigerian stock market finished trading for the week on a bullish note, as investors' wealth gained by N232 billion.
At the close of today's session, the All Share Index (ASI) rose by 1.80% to 25,204.75 points.
Accordingly, investors gained N232 billion in value, as market capitalization rose to N13.135trillion. The upturn was affected by gains recorded in large capitalized stocks, amongst which were; Mobil Oil, MTN Nigeria Communications, Nigerian Breweries and BUA Cement.
Activity level finished low, as total volume and values of trades decreased by 26.00% and 22.26% respectively, to 245,443 million units and NGN2.70 billion.
UBA was the most traded stock by volume at 48.76million units while; ZENITH was the most traded by value at N735.35million.
Market sentiment, as measured by market breadth, closed positive as 26 stocks posted gains while 16 declined. 11 Plc. recorded the highest price gain of 9.97% to close at N213.90 per share.
(READ MORE: Dangote, MTN, Industrial stocks lead bears to pull market's indicators)
The sectoral performance was positive as all sector indexes gained. The Industrial index (+5.72%) was the top performer of the day, due to the +9.55 price appreciation in BUACEMENT.
The NSE (Nigerian Stock Exchange) Oil & Gas index followed to gain 3.11%, on the back of +9.95%, and +9.95% gain recorded in MOBIL and CONOIL.
Consequently, Price appreciation in NB (+5.33%) spurred the Consumer Goods Index to advance by 1.51%, while the lenders and Insurance indexes trailed distantly to finish the day at +0.25% and +0.06%, following buying interest in UBA, ETI, and AIICO.
Top gainers 
MOBIL up 9.97% to close at N213.9,CONOIL up 9.95  close at N21,BUACEMENT up 9.55% to close at N39,MTNNup 3.60% to close at N115,NB up 5.33% to close at N39.5
Top Losers 
CAVERTON down 10% to close at N2.61,MAYBAKER down 2.86% to close at N3.06,FBNH down 2.80% to close at N5.2,STANBIC down 0.91% to close at N32.55,GUARANTY down 1.04% to close at N23.75
Outlook  
Nigeria stocks ending the week with, five days consecutive winning streak boosted by blue-chip stocks and energy stocks surge. Nairametrics had earlier predicted that the rally will be triggered by institutional and local investors taking positions.However, Nairametrics recommend you contact a certified financial advisor when picking stocks
A closer look at the Retirement Savings Account (RSAs)
RSA return is an amount equal to the total pension contribution made, plus investment returns.
Nigeria's Pension Scheme reform is a success. Nigeria essentially went from a Pay As You Go scheme owing about N2 trillion in unfunded pension liabilities, to an occupational scheme with nine million individual contributors with Assets under Management of N10.7 trillion. Nigeria today operates a Defined Contributory scheme, where the contributions are defined but the end benefits are not, unlike the previous Defined Benefits where the final benefits could be calculated and established as a liability, irrespective of fund return or accumulation to meet that obligation.
The Pension Reform Act of 2004 (PRA) created individual accounts called Retirement Savings Account (RSA), Pension contributions are fully invested in the RSAs. When a contributor retires, the RSA return is an amount equal to the total pension contribution made, plus investment returns. To be clear, the PRA only has a minimum guaranteed payout. The PFAs have the responsibility to ensure each contributor gets a real risk-adjusted return from invested assets.
I took a look at the asset allocation of the RSA, which essentially is what the PFAs are investing in to repay contributors. Asset Allocation is basically allocating a portfolio to different assets to achieve the objective of a client. A client has N1m and says "I want to retire, I don't want risk, invest for me". The most important question the investment manager will ask is how old you are? Why? That sets the investment horizon and drives the assets to be selected. If the client is near retirement, it automatically tells the investment manager that fixed income securities must take preponderance over risker variable assets like equity.
What if the client is 25? Well that means he has a lot of compounding periods to invest and must seek to grow the principal because inflation has a longer time to deplete the contributions.
What is the investment objective of the RSA? simple, Retirement Income. Whilst you work, you save into your RSA, when you retire, the RSA then pays you a "salary" called a Pension. Let's look at the RSAs, how old is the client? According to data from PenCom 57% of RSA holders are aged below 40. If we consider that the usual retirement age is about 60, this is an incredibly young pool of contributors, to be clear only 12% of contributors were aged 51 years and above. Following best practice in asset allocation, such a pool of contributors have more years (thus more compounding periods), thus inflation risk is more prevalent, but that longer duration allows younger contributors more time to take and recover from risk, this means the bulk of their portfolios should naturally be in equities.
Based on the age of contributors the PFAs can accommodate more volatility which generates returns and grows the original principal so that the RSAs have sufficient after-inflation return. So what are PFAs doing? Let's pick two years, 2007 and 2020
Figure 1. Asset Allocation of PFA
| | | |
| --- | --- | --- |
|   | 2007% | 2020 % |
| FGN Bonds | 59 | 75 |
| Money Market | 21 | 13 |
| Equities | 15 | 5 |
In 2007. Almost 81% of the RSA assets are in securities that will yield income, NOT grow principal. There was also a mismatch in allocation as a younger population got less allocation to equities. The PFAs will counter by saying FGN bonds were safer and Pension are safety first.
As of May 2020, the picture is unchanged but now 75% of RSA assets are in FGN bonds (Income) with only 5.15% in Equities (Capital Appreciation). The mismatch chickens have now come home as returns on T-bills and Money market has fallen and Nigerian equity yields now look very attractive.
My worry is that the PFAs return will not be "real" as inflation has now surpassed most fixed income instruments in Nigeria. PFAs were essentially chasing yields by buying short term Treasury bills which paid higher rates but with a shorter duration than equities and today, they are sitting on reinvestment risk.
Gold prices drop below $1,900 after U.S dollar strengthens
The plunge came as appetite for risk assets recovered thanks to a stronger greenback and real rates.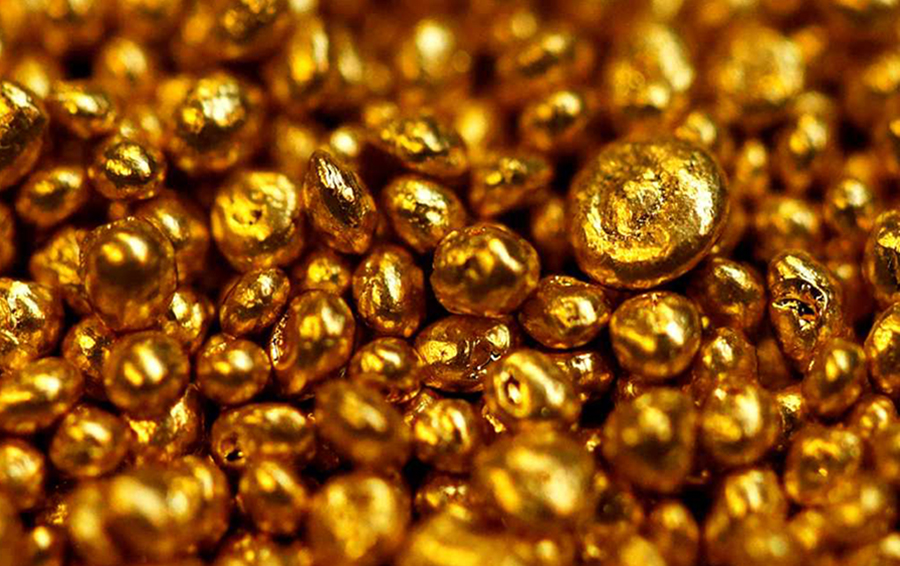 Gold prices dropped sharply on Wednesday at London's trading session. Gold futures were down 2.69% to trade at about $1,893.20 as at the time this report was drafted.
The plunge came as appetite for risk assets recovered, thanks to a stronger greenback and real rates. The U.S dollar is up on Wednesday, continuing to rise from its two-year lows.
The present huge sell-offs recorded in the precious metal market astonished many gold traders after the per-ounce price of the yellow metal plunged below $1,900.
READ MORE: Silver surpasses three-week high, joins Bullish momentum
Here's an Insight: Stephen Innes, Chief Global Market Strategist at AxiCorp, in a note to Nairametrics, explained the macros, giving Gold bears such strength, as the precious metal continues its sudden downward trend. He said;
"The real pain trade gold as swollen positions got hit with the truncheon, and gold plunged the most in seven years as the bottom fell out of the markets with US Treasuries and bunds bear-steepening and real yields higher.
"Gold markets sold off picking speed exponentially as freshly minted gold longs ran for the exit.
"And in typical low liquidity August fashion, market makers were merciless pounding gold to within a hair's breadth of $1900 as the steam roller got heading downhill when the afternoon Shanghai session saw waves of Asia banks selling en masse."
READ ALSO: LINK, most profitable crypto-asset in 6 months, gains 451%
Whether or not gold can regain its previous highs will depend on whether there is more room for downside in real yields or more dovish policies by the US Federal Reserve. Still, the possibility of squeezy price action remains in play after the US Bond market sent out the most explicit warning last week.
Ethereum miners are now cashing in big time
ETH's value in recent months has gained exponentially and will most likely continue to do so.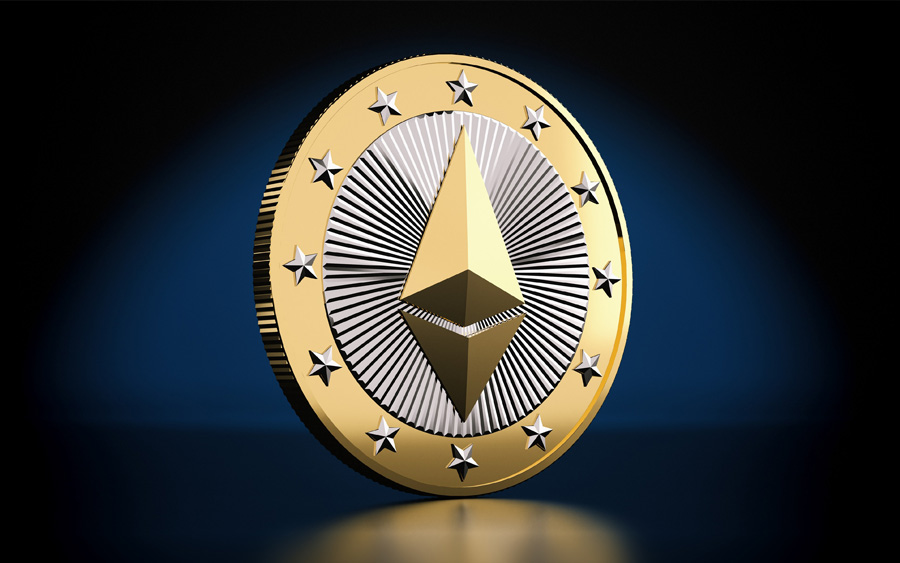 In the second most valuable crypto market, ETH fees are on the rise, as revealed by data from Glassnode. This means that ETH miners are cashing in big-time since over 42% of the miner revenue is currently derived from fees.
#Ethereum fees continue to skyrocket: over 42% of the miner revenue is currently derived from fees (hourly chart, 24h MA).

Live chart: https://t.co/pkyLWihGP4 pic.twitter.com/b4V0YDp9Dq

— glassnode (@glassnode) August 11, 2020
In addition, information obtained from BitInfoCharts revealed that the median Ethereum transaction fees generated are almost at their second-highest level ever. A mid-2018 surge saw ETH transaction fees peak at around $0.912. Yesterday, it hit the $0.879 mark.
Popular crypto trader, Joel Kruger, expressed his shock at the staggering fees that many are suddenly being asked to pay on the Ethereum network.
READ MORE: Google building its own debit card
#Eth transactions fees right now. 😬

— Joel Kruger (@JoelKruger) August 11, 2020
Is mining Ethereum still worth it?
When it comes to most crypto assets, mining difficulty and costs related to it are only going upwards. However, as ETH mining becomes more difficult based on more miners joining the process, it is expected that cost will move upward, as more computing power, software, and electricity are needed. But ETH's value in recent months has gained exponentially and will most likely continue to do so, thus making mining potentially profitable in the long term.
Quick fact: Ethereum is a cryptocurrency designed for decentralized applications and deployment of smart contracts, which are created and operated without fraud, interruption, control or interference from a third party.
READ MORE: Crypto exchanges with most valuable crypto-assets in the world 
Like with many other crypto assets, speculating with Ethereum can be highly profitable and has had a good history of giving its investors huge returns. However, there are also many other options to make income from Ethereum. These options include Ethereum mining, Ethereum faucets, and Ethereum staking.