Why Forex trading is becoming popular in Nigeria 
Nigeria's forex traders trade currency positions worth as much as $1.25 million. We decided to find out why some investors love this trade.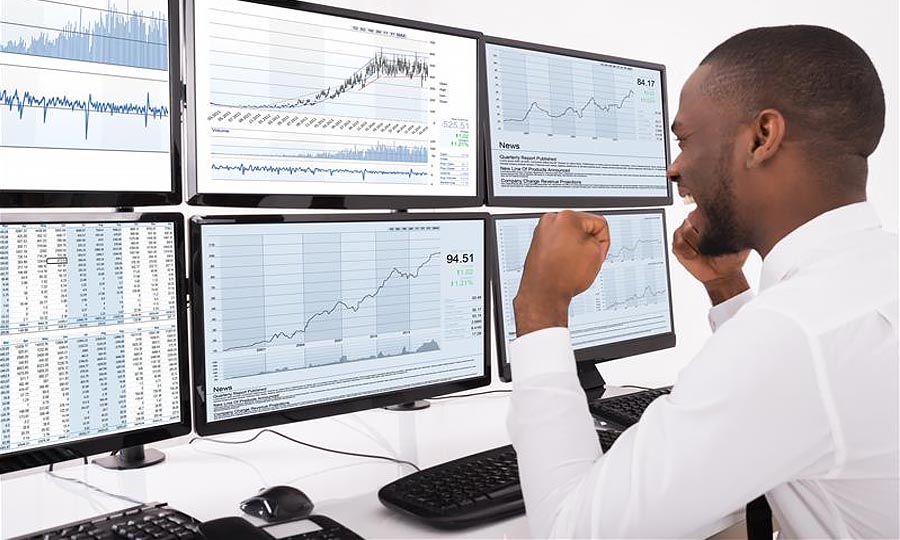 A recent report released by Dailyfx (a forex research firm) in 2020, stated that Nigeria's forex traders trade currency positions worth as much as $1.25 million on average, daily.
Forex trading happens around the globe and is open 24 hours a day for 5 1/2 days a week. It means you can trade forex whenever you want, which offers you time flexibility. You do not have to wait for an opening bell or struggle to run your order before a market daily close. So, you have the option of either being aggressive or passive, as you choose to trade at your desired schedule.
Some experts interviewed by Nairametrics broke down the reasons why forex trading is becoming popular in Nigeria.
Mr Abdul-Rasheed Oshoma Momoh, Head, Capital Market in TRW Stockbrokers Ltd, a veteran in forex trading spoke with Nairametrics on the need for every discerning  investor to diversify by asset classes and sectors According to him, Forex trading is a reliable  option. He said:
"Forex trading is among the most rewarding asset classes for traders and investors. Although Forex has a reputation of being for short-term high-risk speculators, there are trading styles suitable for both short-term and long-term traders.
"Forex trading allows you to earn a steady income from various kinds of currency trades or from investing in bonds, dividend stocks, and other income vehicles."
(READ MORE: Naira drops to N387.25 at Investor and Exporters window)
Leverage Choice
Forex trading offers one of the highest amounts of leverage when compared to other financial markets. Small trading accounts offer higher leverage because of small deposit requirements,
Adegbotolu Kehinde Erastus, a professional currency trader with over a decade's experience of trading currencies buttressed the advantage that leverage brings in the forex market. He said:
"Forex trading gives you access to currencies and commodities which you can trade with high leverage, unlike the stock market.  
"This means that you can actually trade with bigger sums of money than the capital invested. Note that this varies across various brokers.  
"Over leveraging increases your profit; however, any move against you will result in bigger losses. With proper risk management, the Forex market is very lucrative."
(READ MORE: U.S dollar ignores red flags, surge against major currencies)
Nairametrics research dug deep to find out why those who embark on forex trading do so and we came up with the following;
Liquidity
The most liquid financial market has always been the forex market. With trillions of dollars exchanged daily, you do not have to worry if your trade will be processed when trading any of the major currencies which include the American dollar, Euro or British pound sterling.
In recent years, the forex trading market has surged to one of its highest-ever levels, with $6.6 trillion transactions a day averagely in 2019, according to the Bank for International Settlements.
Ayodeji Edordu a Global Market Analyst at Alphagold Capital told Nairametrics how forex trading builds an individual's personal character. He said:
"As a forex trader, you are in control of your finances. It is also an avenue to earn extra income. With a 'small' amount invested, a trader can earn some good income while trading. Trading also exposes one to the financial markets and current events.  
"It also teaches a trader to be disciplined. A lot of opportunities abound as the market is very liquid with a lot of volumes. 
"With a click you can buy and sell as you please since there will usually be someone on the other end willing to trade back."
(READ MORE: Global trade to record worst decline in 2020 since global financial crisis of 2008)
Ability to buy or sell anytime
In forex trading, you trade currencies in pairs; when you are bearish (short) on one currency, you are bullish (long) on the other. For example, if you are bearish on USD/NGN, you go short by buying naira and selling dollars at the same time.
If you are bullish (long), you can go long by selling the naira and buying American dollars. This is different from equities markets where you are only allowed to short-sell during an uptick. This is a great advantage for forex, trading as you can profit from both bullish (upward) and bearish (downward) trends anytime.
Funmilola Olajide, a professional forex trader and tutor, spoke to Nairametrics in a phone chat interview and explained the flexibility that forex trading brings. According to her;
"Even if the market is rising or falling, you can trade, and some forex trading strategies even depend on the latter.
"You can find opportunities in any market condition and you can trade when you believe the price of a currency pair is going up or when you anticipate it going down. Some traders even thrive on high volatility periods.
"Although carrying more risk, these sudden price changes can be helpful if timed right. Whether you are following longer market trends or trading day to day movements, there is plenty of trading opportunity to be found."
(READ MORE: Naira hits N388 to $1 at I&E as IMF dollars boost currency markets )
Low transaction costs
Currency transactions are completed using the over the counter method, with currency traders directly dealing with market makers and market participants like banks.
As such, there are no exchanged fees or clearing charges that you experience when trading stocks, ETFs, or bonds. With forex trading, such charges do not exist. Typically, forex market makers will not charge commissions on currency trades you process through their currency trading platforms.
No Regulators
Forex trading in Nigeria is still not regulated, even though the current market is one of the most active across Nigeria.
Trading the forex market, unlike stock trading, does not attract any charge. Nobody has regulatory oversight on it, and the current pricing is carried out based on the supply and demand of currency traders. This is unlike Nigeria's stock market, where local stocks can't go up or down beyond 10% of its present value for that day.
CBN disburses N50 billion loans through MFBs' IT platform
It aims to enhance financial access, inclusion and sustainability of the microfinance institutions on value chain financing and ensure the growth of the small and medium scale enterprises.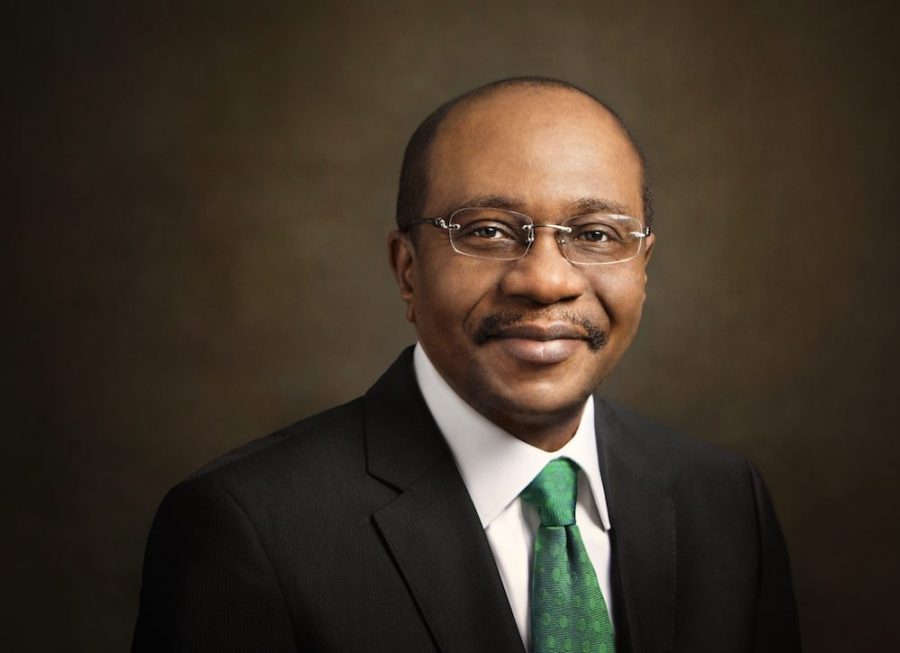 The Central Bank of Nigeria (CBN) is disbursing the N50billion COVID-19 Targeted Credit Facility meant for Households and Micro, Small and Medium Enterprises (MSME) that are affected by the killer disease via the Integrated National Association of Microfinance Banks Unified IT Platform (NAMBUIT) deployed by Inlaks.
NAMBUIT is a unified information technology built by Inlaks to service Microfinance banks on behalf of CBN and NAMBs. The innovation was designed to boost financial access, inclusion and sustainability of the microfinance institutions on value chain financing and ensure the growth of the small and medium scale enterprises. The NAMBUIT Platform, according to the Inlaks, is powered with a sophisticated Loan module for the management of the total life cycle of the over 80,000 loans that will be disbursed for this scheme.
Chief Executive Officer, African Operations, Inlaks. Femi Adeoti, explained that the platform runs on Temenos T24 Inclusive Banking Suite (IBS), and implementation is being managed by Inlaks, a system integrator in Sub-Saharan Africa, in line with global best practices, with support from the CBN.
"NAMBUIT is Software as a Service (SaaS) platform that reduces operational costs as well as improves the bank's ability to provide necessary information to agencies such as CBN and NDIC. The unified platform comprises a core banking system and sub-systems for agent banking, non-interest banking, and mobile payment among other services.
"A core benefit of the NAMBUIT platform is the smooth on-boarding of the microfinance banks (MFBs) into the national payment system lowering the operating costs of MFBs significantly. This has been significant, especially in the context of developing economies, where many low-income households and micro-enterprises do not have ready access to financial services."
The CBN had introduced the N50bn Targeted Credit Facility as a stimulus package to support households and Micro, Small and Medium Enterprises affected by the COVID-19 pandemic. The N50bn intervention is financed from the Micro, Small and Medium Enterprises Development Fund. The loan amount is determined based on the activity, cash flow and industry size of the beneficiary, subject to a maximum of N25m for SMEs. Households with verifiable evidence of livelihood adversely impacted by COVID-19 can access the loan to a maximum of N3m.
What Nigeria is not getting right with PPPs
We need to develop greater capacity for our public service to engage in public private partnerships. PPP is not a gift. The public sector is not charity and so you need to understand what you are doing with them.
To achieve the Sustainable development goals, public-private partnerships (PPP) is not just an option for Nigeria but a necessity. That is because it is not possible for government alone to raise the kind of money needed for it.
According to Dr Joe Abah, Country Director, Development Alternatives Incorporated (DAI), the government needs to provide a safe and stable environment for the private sector to invest, and also restructure public-private partnerships in order to get more value out of it.
Speaking during a virtual conference on Saturday, he referred to a report from the United Nations general assembly which stated that Africa needs "an incremental amount from $200 billion to $1.3 trillion per annum to be able to achieve the SDGs".
This, he noted, calls for restructuring of public private partnerships, to harness the strengths of both sectors towards sustainable development.
READ ALSO: Nigeria weekly update: Nigeria's corruption index score
"We need to develop greater capacity for our public service to engage in public private partnerships. PPP is not a gift. The public sector is not charity and so you need to understand what you are doing with them.
"We need to monitor performances very closely and that is one thing that the private sector does very well that we don't do in the public sector," he stated adding that the public sector needs to have delivery target tied to remunerations.
Removing socio-economic constraints
In his presentation, chairman of Citibank Nigeria limited, Yemi Cardoso stressed the need to remove constraints that hinder people from thriving.
"In one of the studies done where they looked at 8 high-growth countries, they discovered that there were no identical policies in all of them, but there was a common theme – liberate people from their societal economic constraints and they flourish," he said
He explained how tax rates and regulations that frustrate free enterprise could also impede a countries growth and pointed out countries that had removed such bottlenecks.
READ ALSO: COVID-19: Nigerians react as CBN partners NNPC to feed, accommodate Nigerian returnees
According to him, the negligible tax rates in Hong Kong are a source of encouragement to businesses, and so is the ease of doing business in Singapore.
"There is also Macedonia where the sectoral competitive strategy is focused on attracting foreign direct investment (FDI) in automotive industry. Malaysia has also reduced dependence on agricultural exports by paying attention to manufacturing," he added.
If Nigeria could focus on her competitive advantage, tweaking it as the time changes and attracting strategic investments to the country, she would well be on her way to economic prosperity.
Can a lower MPR rate really prevent this recession?
We are on the brink of a recession. Whilst policies like these could offer a buffer, the prolonged existence of the pandemic on the economy is one nail in the coffin that can only be halted by the provision of a vaccine.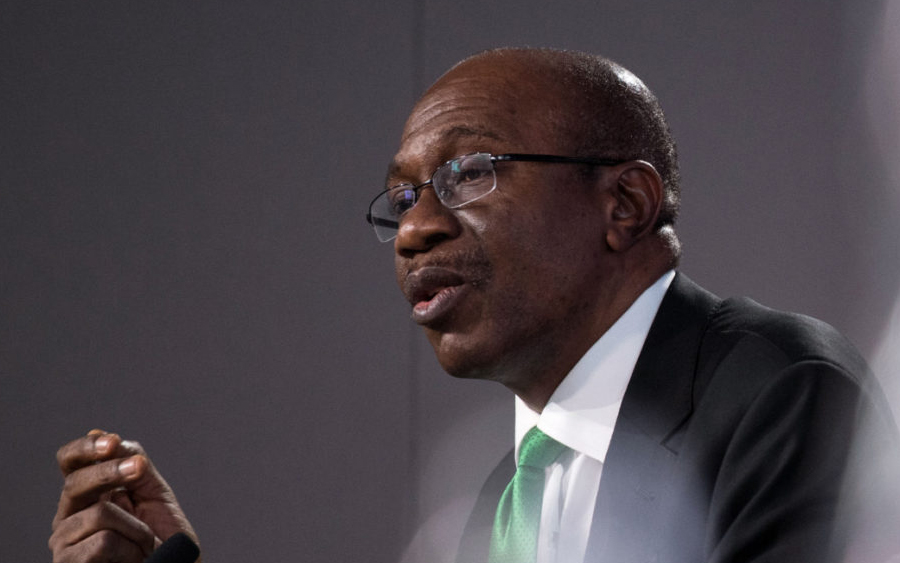 The world is in a fix. Covid-19, unprecedented as it is, has led to economic shocks owing to severe disruptions in the global supply chain, rising levels of corporate and public debt, rising levels of unemployment, negative shocks to commodity prices, and more. To cushion the negative impacts on economies around the world, global leaders have put policies in place hoping that it will stop or, at least, slow down the negative trajectory of these failing economies. It was in the same light that the Central Bank of Nigeria decided to lower the MPR rate to 12.5% from 13.5%.  
How 
the
 Decision Came About
In a meeting held by the CBN's Monetary Policy Committee (MPC) on Thursday this week, a majority of the members voted to cut the rate from 13.5% to 12.5%. During an earlier meeting held in March, the decision to hold rates had been unanimous. However, given the deepening challenges of the present time, seven out of the 10 members at the MPC meeting voted to cut the rate. Even more interesting is the fact that the rest of the panel opted for a more aggressive easing, with two voting for a 150 basis-point reduction and one for 200 basis points. 
Why 
the
 Decision Was Made
COVID-19's adverse effects on the global economy have been unprecedented and severe. During the meeting, which was broadcast live on Thursday 28th May, the MPC had noted key observations in the macroeconomic environment resulting from the adverse impacts of COVID-19 as well as the drop in crude oil prices. Some of the key highlights of the current economic situation include: 
The 

significant decline in 

Manufacturing and non-Manufacturing Purchasing Manager's Indices (PMIs) to 42.4 and 25.3 index points, 

respective

ly

, in May 2020, compared with 51.1 and 49.2 index points in March 2020.

 

The m

arginal growth in broad money (M3) to 2.66 percent in April 2020 from 2.42 percent in March 2020, largely due to increases in Net Domestic and Foreign Assets.

The significant growth of aggregate n

et 

c

redit by 8.07 percent in April 2020 compared wi

th 4.90 percent in March 2020 (still below

the indicative benchmark of 16.85 percent for the year.

 
The committee also mentioned the gradual improvement in macroeconomic variables, particularly the improvement in the equities market, the containment measures of the COVID-19 induced health crisis, as well as the impact of the increase in crude oil price on the external reserves. It also noted the stability in the banking system as shown by the increase in total assets by 18.8 percent and total deposits by 25.52 percent (year-on-year).  
Given the overall economic situation and its impact on the average Nigerian, the MPC was of the view that any tightening of policy stance is, for now, inappropriate as it will result in further contraction of aggregate demand, thereby leading to a decline in output – which is necessary to sustain the supply chain for growth recovery. For the option of holding previous policy stance, the MPC believed holding may indicate that the monetary authorities are insensitive to prevailing weak economic conditions. Also noteworthy is the fact that this move to cut rates have been carried out by many other central banks across the globe, including Australia, Malaysia, and the U.S. Federal Reserve. 
The 
Impact 
Of
 The Decision
The expected outcome of the decision of the CBN is to ensure that the economy reverses from the recession quickly. As such, the decision is geared towards stimulating growth and swift recovery. The cut, being the lowest in four years, rests on the optimism that it will possibly avert a recession. It, however, has its limitations. A clear challenge is the impact the rate cut will have on inflation which has been way above the target range of 6% to 9% for five years. There is also the issue of increasing pressure on the naira.  
The rising question is whether the rate cut will do enough to prevent a recession. This is an important question, taking into account the volatility in the crude market – a sector that accounts for about 90% of exports and more than half of government revenue, the fall in private sector credit of 61% from just a year earlier, as well as all of the same challenges that spurred the making of the decision in the first place.  
We are on the brink of a recession. Whilst policies like these could offer a buffer, the prolonged existence of the pandemic on the economy is one nail in the coffin that can only be halted by the provision of a vaccine. It is only when life reverts to normalcy that we can begin to undo the damage thus far.