Transcript of VFD Group's conference call for FY 2019 results presentation
VFD Group plans to defer loan repayments by up to 90 days for businesses directly affected by the Coronavirus pandemic.
VFD Group Plc recently held an earnings call to discuss  its audited full-year 2019 financial statements and Q1 2020 unaudited financial statement. Below is the transcript of the conference call.
Operator: Good afternoon ladies and gentlemen. Welcome to the VFD Group Plc Financial Year End (FYE) 2019 and Q1 2020 results presentation. All participants will be listen-only mode. There will be an opportunity for you to ask questions at the end of today's presentation. If you should need assistance during the conference, please signal an operator by pressing star and then zero. Please note that this conference is being recorded. I would now like to hand the conference over to Niyi Adenubi, the Executive Director, Institutional Banking and Investor Relations of VFD Group Plc. Please go ahead, sir.
Niyi Adenubi: Thank you. I welcome you all to VFD Group Plc's Full Year 2019 and Q1 2020 Earnings Call. We have prepared detailed presentation highlighting our financial performance vis a vis regulatory changes and macroeconomic environment in FYE 2019 and Q1 2020. This has previously been shared with you and will also be projected here. With me here are: Nonso Okpala, the Group Managing Director; Mobolaji Adewumi, Executive Director, Finance; Gbenga Omolokun, Executive Director, Risk & Compliance; Azubike Emodi, Executive Director, Commercial; and Dipo Adeoye, the Chief Operating Officer.
Let me begin this presentation with a summary of our journey to building a solid and reputable investment firm with a global reach. VFD Group Plc has grown significantly in the last 10 years from a financial service holding company to a well-diversified investment firm with an aim to have a foothold in all sectors of the financial services industry and other industry such as the hospitality business. Our subsidiaries include: VFD Bridge; VFD Microfinance Bank; Everdon Bureau De change; Anchoria Asset Management; Dynasty Real Estate; Kairos Capital and recent investment in Atiat Leasing Limited and Abbey Mortgage Bank Plc.
I will now turn the call over to Bolaji for the review of the financial performance.
Bolaji Adewumi: Thanks, Niyi, and good day all. I refer you to Slide 10-17 of our presentation material, where you will find summary financials for FYE 2019 and Q1 2020. Today we will examine our financials for both FYE 2019 and Q1 2020 simultaneously.
Our Gross Earnings grew significantly in 2019 by 132% due to 94% growth in the interest income and 173% growth in the Non-Interest Income on a year on year basis. However, in Q1 2020 we saw a decline in the Gross Earnings by 27% due to the significant decrease in Non-Interest Income by 35%. The high Non-Interest Income recorded in Q1 2019 is due to disposal of a material stake in NEM at a profit in Q1 2019. Also, the interest income declined by 11% due to declining yield environment. Income from trading and placement dropped significantly by c688% and 199% yoy respectively. We also witnessed in Q1 2020, a fall of 7% in interest expense from N317 million to N293 million as the Group benefitted from repricing customers' Deposit rate due to declining interest rate environment in the country.
The Operating income grew by 136% in FYE 2019 due to significant growth in Net interest income and other operating Income. A key driver of the growth includes: a 1,067% growth in Fees Income from N54 million to N636 million; 525% growth in Gain from disposal of shares; and 5,700% from other income. In Q1 2020, the Operating income fell by 30% between Q1 2020 and Q1 2019 due to fall in Non-interest Income as mentioned earlier.
In terms of total expenses, the OPEX rose on a year on year basis by 155% in FYE 2019 and by 158% in Q1 2020. This is due to increased Staff cost which includes a continuous human capital capacity enhancement via strategic hires and promotions across the Group and also increase in marketing cost. However, despite increasing operating expense the firm has demonstrated effort to improve our operational efficiency through the increase in revenue base. The cost to income ratio fell from 61% in FYE 2018 to 56% in FYE 2019.
READ ALSO: VFD Group meets nutritional needs of residents of Olowogbowo community
The growth in the PAT seen in FYE 2019 of 127% was driven by efficient balance sheet Management, improved treasury management, increased income generating activity and effective deployment of cost optimization strategy across the Group. Although in Q1 2020, the PAT fell by 75% due to increase in OPEX and decrease in Gross Earnings, however, as at end of Q1 2020 the Group was on track to ensure achievement of the forecast for the 2020 financial year.
In terms of Asset, the firm continually grew its asset base for both its Interest Earning and Non-Interest Earning Asset. The composition of the Interest Earning Asset and Non-Interest Earning Assets as FYE 2019 is put at 60% and 40% respectively while in Q1 2020 contribution of Interest Earning Asset fell to 53%. Drop is due to deployment of liquidity to potentially higher earning investments (equity investment, arbitrage type transactions).
Due to relative improvement in the lending environment in 2019 following the conduct of general elections and improved macroeconomic variables, our Loans and advances rose to N4.48 billion, a 76.38% increase from N2.54 billion in FYE 2018. Also, the narrative was the same in Q1 2020, as loans and advances rose by 28.89% YTD to N6.29 billion. We are committed to strengthening our credit culture while putting in place robust risk management framework even during the period of Covid-19 and post Covid-19 pandemic.
Our shareholders' fund closed at N5.98 billion in FYE 2019 from N1.54 billion in FYE 2018 following the successful conduct of private placement and right issues and as Retained Earnings increased. In Q1 2020, a 2% YTD increase was added to the shareholders' fund due to increase in Revenue Reserve by 3.5% YTD.
I will now turn the call over to Nonso for the strategic review and focus for Q2 2020
Nonso Okpala: Thank you, Bolaji. Good day everyone and trust you've been staying safe. You must agree with me that at an unprecedented time like this, we must come together and help each other navigate through it by showing more empathy to our people, clients and shareholders.
As such, one of our subsidiaries, VFD MFB has created COVID Relief package, solely designed to offer succor to clients whose businesses may be adversely affected by the pandemic through the following:
1) Deferring loan repayments by up to 90 days for businesses directly affected by the pandemic.
2) Restructuring of loans to reflect the deferment and ensure credit bureau records are not impacted negatively.
3) Waiving restructure and default fees.
4) Provision of adequate online support to ensure seamless financial transactions.
5) Offering of special loan packages for our existing clients (with good borrowing records and no current loans).
Moving to our core Q1 2020 strategic achievement, the firm has successfully concluded its first phase of its digital bank initiative through a soft launch of VFD Digital Bank App which has recorded over 100,000 downloads with positive reviews from users, media houses and industry experts as at the end of Q1 2020. Also, in line with the firm's aim of acquiring a commercial banking license, we are pleased to announce that we successfully acquire 35% stake in Abbey Mortgage bank. This synergy presents us both new client base, expansion in geographical reach and a strong value chain to our real estate subsidiary, Dynasty Real Estate.
Still on acquisition of companies, we successful invested in Atiat Leasing Limited which is in line with our strategic objectives of establishing a foothold in all sectors of the financial service industry. Atiat Leasing Limited specializes in various forms of vehicle and equipment leasing. We intend to expand the company's business to include vehicle sales and servicing. This we believe will complement our existing auto lending business in addition.
With respect to our strategic outlook for Q2 2020 we are committed to driving an effective and sustainable business growth despite an unprecedented time like this by:
1) Acquiring more customers and ensure that our retention strategies are on track.
2) Establishing a global investment structure in order to become a more commercially viable proprietary investment company with global influence focused on building positive and socially conscious ecosystem.
3) Operationalizing our newly established tech arm – VFD Tech, VFD Tech will focus on providing all technology related services to VFD Group and its subsidiary companies.
4) Optimizing our hospitality businesses for increase profitability and efficiency.
Before I close, I would like to speak on the guidance for Q2 2020 which is presented on page 17 of the presentation. We expect the Gross Earnings to grow to N1.92 billion in Q2 2020 from N1.27 billion in Q1 2020. The Non-interest income is expected to contribute 79% while interest Income contributes 21%. Profit before Tax (PBT) is expected to close the quarter at N0.55 billion.
This concludes the performance overview. I will now leave the lines open for questions. Thank you very much.
Operator: Thank you very much sir. Ladies and gentlemen, at this time if you would like to ask a question, you're welcome to press star and then one on your touchtone phone or the keypad on your screen and that will place you in the question queue. If however you decide to withdraw the question you are welcome to press the star then two on your touchtone phone to remove yourself on the question queue. Just a reminder, should you wish to ask a question, you're welcome to press the star and then one. For the benefit of the participants who have joined via the webcast, you are welcome to pose questions in the question box provided on your screen…
---
EDITOR' NOTE: This is a sponsored content.
CBN reacts to videos, pictures of new N2,000 and N5,000 in circulation
The videos and pictures of the purported circulation of the N2,000 and N5,000 banknotes as false, a piece of fake news that is being pushed out to the members of the public and asked them to disregard the falsehood.
The Central Bank of Nigeria (CBN) has reacted to the circulated videos and pictures that claimed it had introduced N2,000 and N5,000 banknotes to members of the public.
The apex bank in a statement described the videos and pictures of the purported circulation of the N2,000 and N5,000 banknotes as false and a piece of fake news that is being pushed out to the members of the public and asked them to disregard the falsehood.
Going further, they asked the members of the public to report to law enforcement agencies if they found anyone in possession of such banknotes.
This was disclosed by the Central Bank of Nigeria in a tweet post on its official twitter handle on Sunday, May 31, 2020.
The CBN stated, ''Videos and pictures of purported circulation of N2,000 and N5,000 banknotes are false and fake. Members of the public are advised to disregard such falsehood and to report anyone found in possession of such banknotes to the law enforcement agencies''.
https://twitter.com/cenbank/status/126713171778308505
It would be recalled that the planned introduction of the new N2,000 and N5,000 banknotes by the CBN under the leadership of the then Governor, Lamido Sanusi, in 2012, had elicited some mixed reactions from some experts.
The Federal Government at that time said that the proposed N5,000 banknotes will not be for mass circulation, but would only be reserved for banks and heavy cash users.
UPDATED: CBN revises timelines for resolution of dispense errors, refund complaints
The apex bank said this is in line with its resolve to enhance the quality of service bank customers are given. Nigerian banks are, therefore, required to implement the revisions starting from June 8, 2020.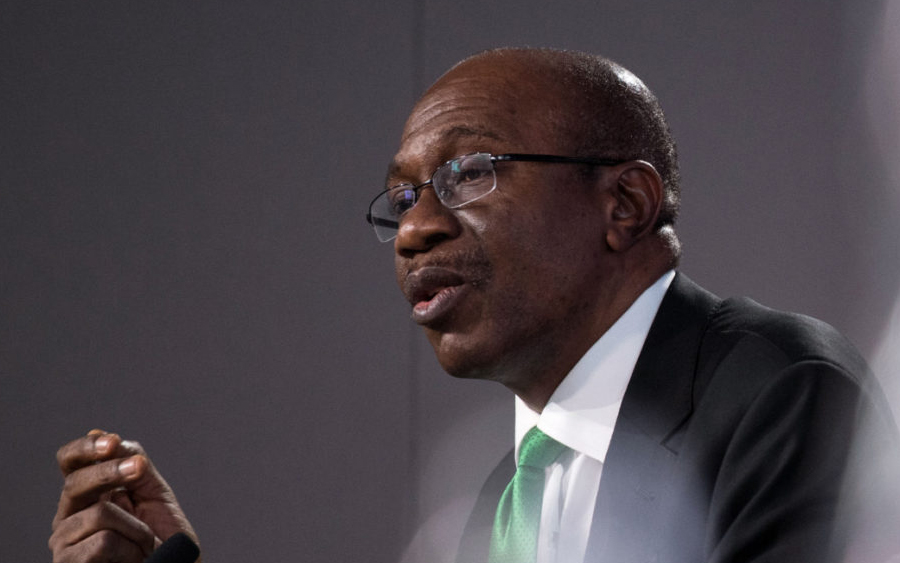 The Central Bank of Nigeria, CBN, has revised the timeframes for the resolutions of all botched online transfers, POS transactions, and ATM withdrawals.
According to a brief statement that was posted on its official Twitter handle this evening, the apex bank said this is in line with its resolve to enhance the quality of service bank customers are given. Nigerian banks are, therefore, required to implement the revisions starting from June 8, 2020.
Below are the revisions
In line with the revisions, any failed ATM transaction that occurs when a customer tries to withdraw from their bank must be reversed instantly. In the event that instant reversal fails due to technical challenges, the money must be manually reversed within a 24-hour period. Note that prior to the revision, the timeframe for such reversal is usually three working days.
a.1 Failed "On-Us" ATM transactions (when customers use their cards on their bank's ATMs) shall be instantly reversed from the current timeline of three (3) days.

— Central Bank of Nigeria (@cenbank) May 31, 2020
Similarly, the resolutions for failed ATM withdrawals occurring when bank customers use their ATM cards on other banks should not exceed 48 hours, the CBN said. Before now, such a resolution would normally take three working days.
Also, starting from June 8, banks will be required to resolve all disputed/failed online transfers and POS transactions within 72 hours. In other words, resolution for such disputes shall no longer be taking five working days as it used to.
In the meantime, the apex bank advised banks to ensure that all pending failed transactions/complaints are resolved "within two weeks starting June 8, 2020".
"Meanwhile, key service providers in the Nigerian payments system have also committed to establish an integrated dispute resolution platform for the industry and enhance their payment system infrastructure and processes to reduce incidences of transaction failure," the statement further disclosed.
Why Nigeria must invest in digital technology – El Rufai
Nigeria needs to look for a way to move from the agrarian and industrial into the services sector, and ICT is a way to do that.
If Nigeria is to join the richer countries of the world, she must invest aggressively in technology, improve local production, and cut cost of governance.
These were some of the opinions presented by experts during a virtual colloquium tagged Government Unusual: Innovative Economic Solutions to Unlock Mass Prosperity held on Saturday afternoon.
While making a presentation at the Rauf Aregbesola colloquium, Governor Nasir El Rufai noted that investment in digital technology must become a priority if Africa hoped to join the league of developed countries. He said,
"Investing aggressively in digital technology is the only way Africa can preserve its growth and continue to lift people out of poverty. We must invest in the digital because henceforth, every sector of governance and living will depend on the digital."
READ ALSO: FG sets committee to support tech start-ups with affordable internet access amid lockdown
He added that one of the lessons from the COVID-19 pandemic was the need for Nigeria to embrace technological advancement so that Nigerians could benefit from the numerous opportunities that came with it; and pointed at the recent decision to crash right of way charges as the first way to go.
In agreement with his position, CEO Lotus Capital, Mrs Hajara Adeola, added that investment in technology was the best way to get Nigerian youths to take advantage of global opportunities without migrating to other countries.
"Nigeria needs to look for a way to move from the agrarian and industrial into the services sector, and ICT is a way to do that. Our youths are innovative and capable, so if we can train our youths in technology, then we can get homegrown solutions to some of our issues without them having to migrate" she said during the panel discussion.
Infrastructure for business
Unless infrastructural developments are shaped and directed towards business developments, the country will continue to invest in infrastructure which have no benefits.
"You don't shape infrastructure as how you think it makes sense. you do it in a way that follows the money because ultimately that is where prosperity comes for everybody," Chairman of Citibank Nigeria limited, Yemi Cardoso said.
The global terrain continues to change and Nigeria must develop a framework to align its growth strategy with the changes, identifying and eliminating bottlenecks as we go forward.
The colloquium, which was held online (via zoom), had over 700 participants across several countries, and was also streamed live on Youtube.
Panelists at the colloquium were Mallam Nasir El-Rufai, Governor, Kaduna State; Sen. Abubakar Bagudu, Governor, Kebbi State; Mrs. Hajara Adeola, CEO, Lotus Capital Limited; Mr. Bismarck Rewane, CEO, Financial Derivatives; Dr. Joe Abah, Country Director, Development Alternatives Incorporated (DAI); Dr. Yemi Cardoso, Chairman, Citibank Nigeria, and Boason Omofaye, the Moderator.
Dr Yemi Kale, Statistician General of the federation and CEO of the National Bureau of Statistics (NBS) was also present.