Nestle hits N1,000 for first time since March Covid-19 lock-down
Trading at Nigeria's stock market closed in positive territory for the fourth consecutive trading session this week. The All Share Index appreciated by 0.87% to close at 24,354.25 points, and investors gained N109.90 billion, as market capitalization closed at N12.692 trillion, thus reducing YTD loss to 9.27%.
The activity level mirrored the overall index, as total volume and value of shares exchanged increased by 1.16% and 28.23% respectively, to 431.58 million units and N5.26 billion.
FBNH was the most active in today's trading. It boosted market turnover by 115.56 million units of shares, while GUARANTY was the most traded stock by value at N1.22 billion.
Market sentiment, as measured by market breadth, was positive with 21 gainers, led by CONOIL (+9.77%), as against 20 losers topped by REDSTAR (-5.00%).
Sector performance was mainly positive  with four of the five indices recording gains. NSE Consumer Goods (+2.37%) led gainers among the sectors, along with Industrial (+1.96%), Insurance (+0.93%) and Oil & Gas Index (+0.57%), while Banking Index (-1.98%) lagged. NB (+5.76%) and NESTLE (+2.56%) recorded gains to lift the Consumer Goods Index.
Sustained buy interest in DANGCEM (+4.31%) drove the Industrial index, while CHIPLC (+9.09%) propped the Insurance Index. CONOIL and ARDOVA both gained +19.58% & to buoy the Energy index, while STERLNBK, FBNH and ZENITHBANK's price depreciation impacted the Lenders' Index.
READ ALSO: PZ Cussons Plc appoints new CEO
Top gainers
CONOIL up 9.77% to close at N19.1; ARDOVA up 9.68% to close at N15.3; DANGCEM up 4.31% to close at N150; NB up 5.76% to close at N34.9; and NESTLE up 2.56% to close at N1000.
Top losers
FBNH down 4.08% to close at N4.7; ZENITHBANK down 3.80% to close at N15.2; GUINNESS down 3.43% to close at N18.3; WAPCO down 2.24% to close at N10.9; GUARANTY down 1.96% to close at N22.5.
Outlook
Barring any late reversals in DANGCEM and NESTLE, Nigeria's stock market is expected to continue on a positive note. It's expected that local demand for stocks will remain firm.
Cryptocurrency: FG should set up presidential commission on cryptocurrency – ACCI
The Federal Government has been urged to set up a presidential task force on cryptocurrency adoption.
The Abuja Chamber of Commerce and Industry (ACCI) has urged the Federal Government to set up a presidential task force on cryptocurrency adoption, citing increased adoption of cryptos in the global markets.
This was disclosed by Dr Almujtaba Abubakar, ACCI President, in a statement on Friday in Abuja. He suggested that the FG should propose a plan which would enable cryptocurrency to be used in Nigeria's financial markets.
"The commission should propose a plan of action for phased usage of the technological currency within the Nigerian financial system," he said.
"We suggest that members of the commission should be drawn from the Central Bank of Nigeria (CBN), Nigerian Stock Exchange, banking /financial Institutions, bitcoin community, digital currency experts and relevant MDAs and organised private sector.
It is our considered view that such a commission will have all facts on the table and will be able to chart a sustainable path forward for Nigeria," he added.
The ACCI cited Vice President, Osinbajo's views on cryptocurrency being a global phenomenon that nations must address rather than run away from.
"The policy lacuna impresses on the administration to consider possible options to prepare the nation to cope with the positive and negative fallouts of this new financial technology," the ACCI boss added.
In case you missed it 
Nairametrics reported that the Securities and Exchange Commission (SEC) had revealed that it was working with the Central Bank of Nigeria for a better understanding and regulation of cryptocurrencies in the country.
Bears take hold of the NSE Banking index
The NSE Banking Index finished red with a loss of -0.52%.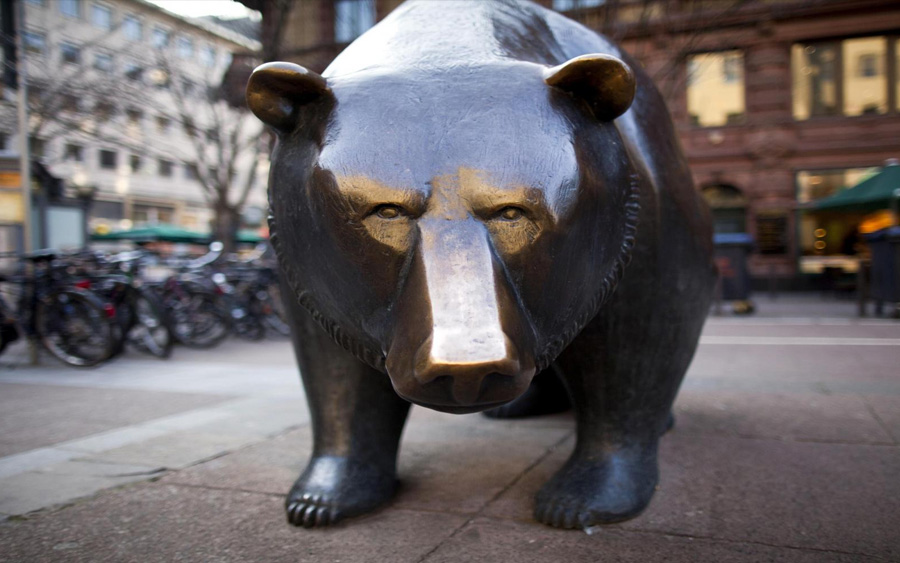 The NSE Banking Index traded bearish at the end of the trading session today. 6 banks posted Gains and 4 Losses were recorded. The NSE Banking Index finished red with a loss of -0.52% adding to the -0.97% held in the previous trading session. The index dropped to 343.03 index points at the close of trading activities today.
Sterling Bank posted a substantial loss of -9.76% adding to the -0.61% held at the previous trading session pushing the price downwards from N1.70 to N1.49 and leading the top losers in the NSE Banking index.
Zenith Bank also saw another loss of -1.38% adding to the -0.91% held in the previous session pushing the price from N22.00 to N21.80.
Jaiz Bank lost some profit from the +6.67% held in the previous trading session by posting a loss of -1.56% settling the price at N0.63.
Fidelity Bank broke the stalemate held at the previous trading session to post a loss of -2.83% settling the price at N2.39 from N2.47.
Union Bank posted profits of +2.20% to settle the price at N4.65.
UBA also made gains of +2.21% pushing the price downwards to N6.95 from N6.80.
Wema Bank recovered from the decline in the previous session to post gains of (+1.79%) pushing the price to N0.58 from N0.55.
GT Bank also posted a profit of +1.39% moving price from 28.75 to N29.15.
Access Bank made a decisive move from its stalemate position with gains of +0.66% settling the price at N7.60.
Ecobank made profits of (+1.04%) settling the price at N4.90.
Outlook
Market sentiment trends towards recovery as 6 companies in the NSE Banking Index made gains as opposed to 4 losses at the end of the trading session today.
Nairametrics advises cautious participation in the market amid growing uncertainties in Nigeria.
Nairametrics | Company Earnings
Access our Live Feed portal for the latest company earnings as they drop.