Arik Air bows to pressure, implements 80% salary cut for staff in April
The management of Arik Air issued a mail to all workers that it has implemented 80% salary cut for its personnel for the month of April.
It is indeed a Black April for local airline workers, especially staff of Arik Air, one of Nigeria's major airline, as the airline confirmed Nairametrics' earlier report that disclosed that the airline would right size in few weeks. Two days after the exposé, the management of Arik Air issued a mail to all workers that it has implemented 80% salary cut for its personnel for the month of April.
That is not all. The airline also ordered 90% of its 1,800 staff to proceed on leave without pay until further notice. This was disclosed in an email signed by the Chief Executive Officer of the airline, Captain Roy Ilegbolu, and sent to all staff yesterday. It stated that the suspension would be subject to monthly review.
Meanwhile, Nairametrics had reported that the airline had told the workers that it could only pay them half of their salaries.
READ ALSO: Analysis: Corona Pandemic for Nigerian Tech Startups
A manager in the airline, who prefers anonymity, told Nairametrics that the management had told all workers across the nation that it would slash salaries for obvious reasons.
He said, "It was so sad when we were informed. Nobody planned for what happened and we have no other choice but to re-strategise in order to make ends meet.
"The plan of the airline is to right-size the workforce. Information I got from Lagos confirmed that about 50% of the workforce may be forced to resign and that is more devastating than slashing salaries due to lockdown."
Why it matters: A source in Arik Air told Nairametrics that Ilegbolu stated that the global economic crisis triggered by COVID-19 pandemic and that has affected the world, creating uncertainty and Nigeria is not isolated from that development.
Ilegbolu said in the mail, "After careful deliberation and analyses, management has decided to implement an 80 per cent pay cut for all members of staff across the entire organisation for the month of April 2020. Furthermore, commencing from May 1st 2020, no less than 90 per cent of our staff will proceed on leave without pay until further notice. This position will be reviewed on a monthly basis and communications on further developments will be shared by our HR department as the situation evolves.
READ MORE: PwC's Andrew Nevin urges FG to provide more economic stimulus amid Covid-19
"With the current observed trend of events, it is prudent to lean on the assumption that the situation is likely to persist for a while longer."
"Of huge significance to us is that we have suffered a sharp decline of over 98% in our revenue streams since the suspension of our scheduled flights almost four weeks ago. Added to this is the rapid decline in the value of the naira by over 35% against the benchmark and with oil prices now falling well below $15 per barrel, it is evident that we must, without further delay, take decisive action to preserve our organisation."
According to the Arik boss, the focus of the management has always hinged on the well-being and safety of the staff, managing liquidity as an organisation and creating the opportunity to ride out of inclement circumstances such as the one it is faced today.
READ ALSO: Emirates Airline cuts staff salaries, suspends all passenger flights from March 25
To further cut cost, Arik has reached out to its suppliers, specifically negotiating reduced rates on all contracted services and mitigating operational expenses due to changes in demand. It has also implemented contingency plans for staff and introduced operational support flexibility.
Ilegbolu added that the outlook for the near future is not encouraging, and that the airline's current level of business simply cannot support its operations for much longer.
Dangote delays London Stock Exchange listing
Dangote Cement Plc isn't expected to attempt a U.K. initial public offering until at least 2023.
Africa's richest man, Aliko Dangote, is once again delaying plans to list Nigeria's second most capitalized company on the London Stock Exchange, rather choosing other options like boosting exports and the Nigerian company's foreign-exchange reserves in a report credited to Bloomberg.
Dangote Cement Plc, Africa's biggest producer of building material isn't expected to attempt a U.K. initial public offering until at least 2023, Temilade Aduroja, Head of Investor Relations, at the Lagos-based company, said by email.
READ: Dangote Cement's faltering pan-African operations is taking its toll 
READ: Access Bank N15bn green bond set to be the first cross listing ensuing from NSE-LuxSE partnership
"The London listing is not something which will happen in the short to medium term. We are focused on our export strategy and increasing our foreign-currency revenue," he said.
Dangote, a major shareholder of Dangote Cement, with a net worth of more than $14 billion has longed for the company to have a secondary London Stock Exchange listing to diversify its holding and gain more leverage to cheaper funds on international markets.
READ: Rocket Internet sells stake in Jumia, as eCommerce firm struggles with post-IPO scandal
READ: Afreximbank forced to postpone IPO plan in London; here's why 
Aliko Dangote said in 2018 that the listing would happen the following year (2019), only for Brian Egan, former Chief Financial Officer, to state that 2020 was more likely.
More detail later as the story is developing…
NB Plc to raise additional N20 billion from its N100 billion Commercial Paper
Nigerian Breweries has announced the continuation of its N100 billion Commercial Paper (CP) Issuance Programme.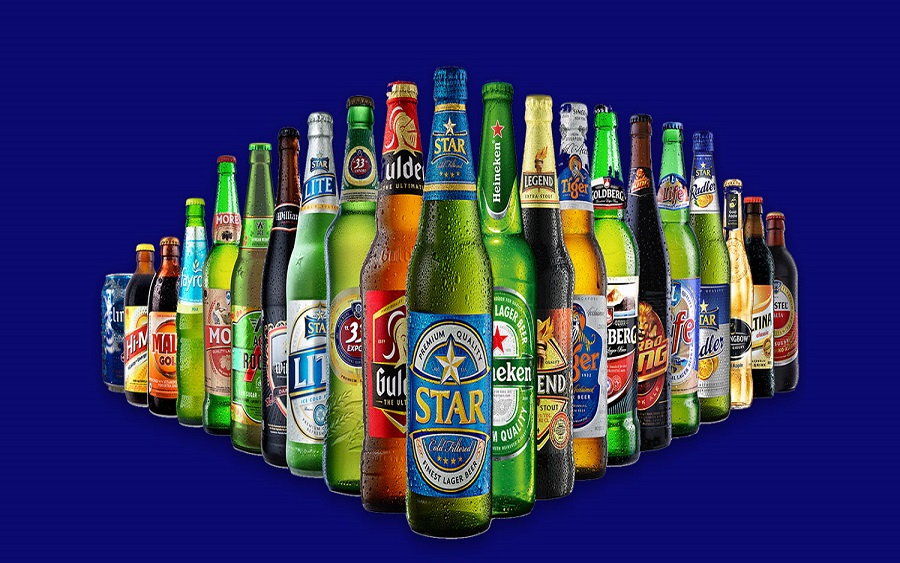 Nigerian Breweries has announced the continuation of its N100 billion Commercial Paper (CP) Issuance Programme in a bid to raise up to N20 billion to support its short term funding needs. The company has launched Series 9 and 10 of the programme for this purpose.
This information was disclosed in a notification signed by the Company's Secretary, Uaboi G. Agbebaku, and sent to the Nigerian Stock Exchange.
The notification reads;
"[Nigerian Breweries Plc] is pleased to inform the Nigerian Stock Exchange and the investing public of the continuation of its "CP" (Commercial Paper) programme with the launch of Series 9 and 10 of the programme.
"Series 9 of the Commercial Paper programme would be for a tenor of 180 days, while Series 10 would be for 270 days. However, the launch of the CP opens today 23rd October 2020."
(READ MORE:Nigerian Breweries stock up by 58% since August )
What you should know
According to data obtained from Financial Market Dealers Quote (FMDQ), Nigerian Breweries has raised up to N90.12 billion since the start of the year.
N52.76 billion was raised from Series 6 between February 12 to November 6, 2020.
N13.03 billion was raised from Series 7 from April 15 to October 14, 2020.
N24.33 billion was raised from Series 8 from April 15 to January 8, 2021.
The recent issuance of the Series 9 and 10 CP will bring the total funds raised to N110.12 billion.
Why it matters
The CP will help the company navigate through the recent impact of COVID-19 and other trade disruptions.
The programme will strengthen the balance sheet of the company, and enable the brewer to execute its plans while delivering value to customers and creating wealth for shareholders,
In like manner, the CP programme is expected to provide opportunities for non-equity investors to invest in the company and support its cost management initiatives.
MTN shareholders have made approximately N1 trillion since April 2020
Shareholders of MTN Nigeria gained close to a trillion naira in less than 7 months.
MTN Nigeria shareholders have gained N986.58 billion since the first trading session in April 2020.
This was uncovered by calculating the difference in the telecommunication giant's market capitalization of ₦1.832 trillion at the open of trade, for the first trading session in the month of April 2020, and the market capitalization of ₦2.646 trillion at the close of trade in the first trading session in the month of October.
READ: Shell to cut 9,000 jobs globally due to oil price crash as it shifts to clean energy
This gives a whopping N814 billion increase in market capitalization, and this with the dividend the company has paid to shareholders on two occasions between this time period, brings the total gains both realized and unrealized to approximately N1 trillion.
READ: FUGAZ; Nigerian banks considered too big to fail
Hence, the N814 billion increase in market capitalization translates to the joint gains MTN investors have made from the increase in the shares of the company, as the share price of the company has increased by 44.44% or ₦40.00 between April 1, 2020, and October 2, 2020, with the share price of increasing from ₦90.00 to ₦130.00.
However, the gains MTN NG investors have made from their investments in the telecommunication company, is not limited to the gains driven by the increase in the price of the shares.
READ: World Bank says Nigerian banks are at risk of being destabilised by COVID-19
Recall that the company declared payment of dividends to its shareholders on two occasions, as investors/shareholders of the company, whose names appear in the Register of Members, as of the close of business on April 17, 2020 and August 14, 2020 were paid a cumulative dividend per share of ₦8.47, for all the outstanding shares of 20,354,513,050 held by the shareholders, and this translates to a total dividend payout of N171 billion by the company to its shareholders.
It is noteworthy that the realized and unrealized gains MTN investors have made from holding the shares over this period stands at N986.58 billion.