Local Airlines tell staff to forget April salary
The staff of most of the local airlines in Nigeria are going through bad times; some of them were paid half of their salaries, some are not expecting salaries at the end of the month, and others could lose their jobs
Since the Federal Government shifted the re-opening of some airports by two weeks, there have been indications that the once vibrant sector may further plunge into a deep crisis soon.
The sector, according to some local airline workers and stakeholders, is currently grappling with several problems, ranging from coronavirus pandemic, depleted funds due to the international lockdown, and looming job loss, among others.
The staff of most of the local airlines in Nigeria are going through bad times; some of them have even described the month as Black April. While few are going to be paid half of their salaries, some have been told not to expect salaries at the end of the month, and others could lose their jobs.
In separate interviews, some staff of Air Peace, Arik Air, and Dana Air lamented over fears of losing their jobs, or their monthly earnings, as they have been either told not to expect full salaries, or any salary at all by the end of the 'Black April'.
READ MORE: Naira forwards hit record high as local currency crashes to N420/dollar in the parallel market
In the case of Arik Air, which was acquired by the Asset Management Corporation of Nigeria, findings by Nairametrics revealed that the management has informed about 1,800 workers that it can only pay them half of their salaries.
A manager in the airline, who prefers anonymity, told Nairametrics that the management had told all workers across the nation that it would only pay half of the workers' salaries for obvious reasons.
He said, "It was so sad when we were informed, but I think our case is still better than our colleagues in smaller airlines that were told not to expect salaries at the end of the month. Nobody planned for what happened and we have no other choice but to re-strategise in order to make ends meet."
That is not all. The source also disclosed that the workers would be in for another shocker in a few weeks from now. "Being paid 50% of our salaries is not really a big deal, but the plan of the airline is to right-size the workforce. Information I got from Lagos confirmed that about 50% of the workforce may be forced to resign and that is more devastating than slashing salaries by 50% due to lockdown," he added.
Mixed feelings trailed the case of Dana Air. While there are no signs of job losses, its about 700 workers are not happy. When the management of the airline paid them half salaries in March, a lot of them were hopeful that the situation would improve by April.But their hopes were dashed when they were informed by the same management that the airline would not be able to pay the April salaries, except the situation changed.
READ ALSO: Finance Act dwindling NIPOST revenue as Post Master General plead for review
"A lot of us were happy even when we were paid half salaries, but became sad when we heard we should not expect anything in April. How are we going to cope? We have families to cater for. We could not buy much food before and during the lockdown because there is no money," one of the staff of Dana, who prefers anonymity, told Nairametrics.
The over 2,000 workers of Air Peace Airline are not isolated from the heat in the industry, which could be attributed to COVID-19. "We have been informed not to expect salaries in April for obvious reasons. Since, COVID-19 locked the industry, it has shut our industry and it is really affecting the workers. We have children and wives to cater for and without money, we are handicapped. We urge the Federal Government to come to the rescue of the airlines," she said.
Dana says…
Manager, Media/Communications, Dana Airlines Limited, Kingsley Ezenwa, told Nairametrics that the airline has paid workers their March salaries, but the agitation was for the April salary.
According to him, the development is a global trend and the airline is not isolated. He added that before the lockdown, it was difficult for local airlines to survive, as most of them were barely flying 40 passengers to other cities.
READ MORE: Owed Salaries: LUTH resident doctors commence indefinite strike
He said, "Dana is doing everything possible to ensure its staff's interests are taken care of. This is an airline that has not asked everyone to go home, looking for ways to survive the trying times. It is a difficult time for everybody. We were still battling with multiple taxes before COVID-19 came, and we will do everything possible to take care of our staff.
"We understand what our staff are going through. If anybody is paying for April, well and good, but if anyone is not paying April, we need to understand too because it is very difficult for airlines now. We are going to do a note to all staff to educate them further on the development."
While most of the airlines have not reportedly decided whether to pay their workers during the crisis or not, Azman Air was said to have issued a circular to all its workers to go on compulsory leave without pay.
The memo on compulsory leave without pay by Azman Air Services Limited, issued on March 25, was signed by the General Manager, Alhaji Lawan Suleiman.
It read in part, "As you are aware, the current happenings worldwide regarding the COVID-19 issue, particularly in Nigeria, where it persists on every basis and the protective measures being taken by almost all work environments, including government and private organisations, management deems it imperative to suspend operation generally.
"This is with a view to protecting both passengers and staff from the impact of the phenomena. In view of the above, Azman Air management informs all staff that effective midnight March 27 it will suspend and shut down operation for two weeks to resume work on April 11. It is to be noted also that all night guards are exempted from the suspension of operation, therefore, remain on duty to ensure the safety of our aircraft.
"Management regrets this action is taken, which is beyond its control. All workers' March salaries will be paid on or before the effective date and require them to be on the alert to resume duty as soon as the phenomenon subsides or is controlled."
In all, since the lockdown, no fewer than 76 planes have been parked across airports in Nigeria by the eight local carriers. Also, over 6,000 airline workers have been rendered redundant, with a few airlines sending their workers on compulsory leave due to the suspension of their operations. How long this will last, depends on how early Nigeria can kick COVID-19 out of its shores.
BREAKING: Dangote delays London Stock Exchange listing
Dangote Cement Plc isn't expected to attempt a U.K. initial public offering until at least 2023.
Africa's richest man, Aliko Dangote, is once again delaying plans to list Nigeria's second most capitalized company on the London Stock Exchange, rather choosing other options like boosting exports and the Nigerian company's foreign-exchange reserves in a report credited to Bloomberg.
Dangote Cement Plc, Africa's biggest producer of building material isn't expected to attempt a U.K. initial public offering until at least 2023, Temilade Aduroja, Head of Investor Relations, at the Lagos-based company, said by email.
"The London listing is not something which will happen in the short to medium term. We are focused on our export strategy and increasing our foreign-currency revenue," he said.
Dangote, a major shareholder of Dangote Cement, with a net worth of more than $14 billion has longed for the company to have a secondary London Stock Exchange listing to diversify its holding and gain more leverage to cheaper funds on international markets.
Aliko Dangote said in 2018 that the listing would happen the following year (2019), only for Brian Egan, former Chief Financial Officer, to state that 2020 was more likely.
More detail later as the story is developing…
COVID-19 Update in Nigeria
On the 28th of October 2020, 147 new confirmed cases and 4 deaths were recorded in Nigeria
The spread of novel Corona Virus Disease (COVID-19) in Nigeria continues to record significant increases as the latest statistics provided by the Nigeria Centre for Disease Control reveal Nigeria now has 62,371 confirmed cases.
On the 28th of October 2020, 147 new confirmed cases and 4 deaths were recorded in Nigeria, having carried out a total daily test of 3,270 samples across the country.
To date, 62,371 cases have been confirmed, 58,095 cases have been discharged and 1,139 deaths have been recorded in 36 states and the Federal Capital Territory. A total of 617,750 tests have been carried out as of October 28th, 2020 compared to 614,480 tests a day earlier.
COVID-19 Case Updates- 28th October 2020,
Total Number of Cases – 62,371
Total Number Discharged – 58,095
Total Deaths – 1,1139
Total Tests Carried out – 617,750
According to the NCDC, the 147 new cases were reported from 12 states- Lagos (82), FCT (20), Rivers (9), Kaduna (8), Plateau (8), Benue (5), Edo (3), Kano (3), Nasarawa (3), Taraba (3), Ogun (2), Bauchi (1).
Meanwhile, the latest numbers bring Lagos state total confirmed cases to 21,017, followed by Abuja (6,028), Plateau (3,622), Oyo (3,433), Rivers (2,790), Edo (2,657), Kaduna (2,633), Ogun (2,016), Delta (1,813), Kano (1,746), Ondo (1,666), Enugu (1,314),  Kwara (1,069), Ebonyi (1,049), Katsina (952), Osun (923), Abia (898), Gombe (883).  Borno (745), and Bauchi (711).
Imo State has recorded 616 cases, Benue (491), Nasarawa (482), Bayelsa (403),  Ekiti (332), Jigawa (325), Akwa Ibom (295), Anambra (277), Niger (274), Adamawa (257), Sokoto (165), Taraba (143), Kebbi (93), Cross River (87), Yobe (82), Zamfara (79), while Kogi state has recorded 5 cases only.
READ ALSO: COVID-19: Western diplomats warn of disease explosion, poor handling by government
Lock Down and Curfew
In a move to combat the spread of the pandemic disease, President Muhammadu Buhari directed the cessation of all movements in Lagos and the FCT for an initial period of 14 days, which took effect from 11 pm on Monday, 30th March 2020.
The movement restriction, which was extended by another two-weeks period, has been partially put on hold with some businesses commencing operations from May 4. On April 27th, 2020, Nigeria's President, Muhammadu Buhari declared an overnight curfew from 8 pm to 6 am across the country, as part of new measures to contain the spread of the COVID-19. This comes along with the phased and gradual easing of lockdown measures in FCT, Lagos, and Ogun States, which took effect from Saturday, 2nd May 2020, at 9 am.
On Monday, 29th June 2020 the federal government extended the second phase of the eased lockdown by 4 weeks and approved interstate movement outside curfew hours with effect from July 1, 2020. Also, on Monday 27th July 2020, the federal government extended the second phase of eased lockdown by an additional one week.
On Thursday, 6th August 2020 the federal government through the secretary to the Government of the Federation (SGF) and Chairman of the Presidential Task Force (PTF) on COVID-19 announced the extension of the second phase of eased lockdown by another four (4) weeks.
READ ALSO: Bill Gates says Trump's WHO funding suspension is dangerous
House of Reps to make Youths globally competitive
House of Representatives is determined to make the Youths globally competitive.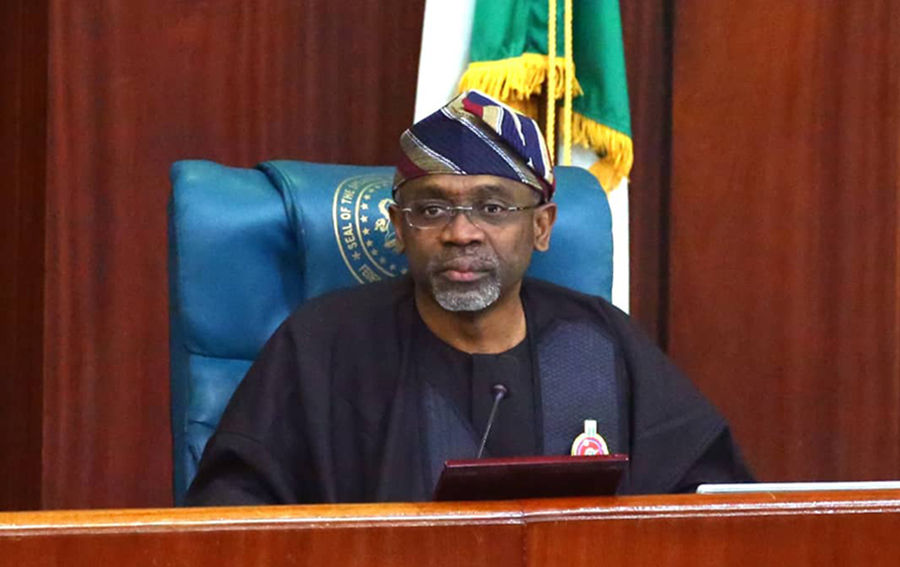 Lawmakers in the House of Representatives have assured Nigerian youths that they are committed to make them globally competitive.
This was disclosed by the Speaker of Nigeria's House of Representatives, Femi Gbajabiamila, on Wednesday.
 In a tweet, which the speaker shared after a meeting with a group of young lawmakers under the aegis of 'Young Parliamentarians Forum', he  reiterated that some of the demands of the youths following the #EndSARS protests would be addressed constitutionally, as part of the decision was to reform the Police, in a quest to accommodate a better Police Force.
On youth empowerment, the Speaker said that a lot still needs to be done, while pointing out that no government had done more than what the present administration has done.
What they are saying
He said, "All of us, every segment of the government, especially the House of Representatives, before the protests took the initiative, debated motions and took far-reaching decisions on the floor. We gave ourselves 30 days, and since then, we've been working night and day, especially with the Nigerian Bar Association (NBA).
"We thought the best way to go about it is that we amend the Police Service Commission Act, and that has been done and the report has been concluded and soon, it will be published and be on the floor.
"We are determined to resolve the Academic Staff Union of Universities (ASUU) matter, and if we can resolve two out of three issues, I think we would have gone a long way to help the lecturers who are on strike.
"There's a bill on vocational education, I think from the 8th Assembly that was even my bill. We'll pick it up again and pass it to you (Young Parliamentarians Group) to polish it up and add it to whatever ideas you have."
While speaking on the giant strides by the current administration in terms of youth empowerment, the Speaker said:
"I make bold to say that no government, in Nigerian history from inception, and I stand to be corrected, has put in as much in youth empowerment as this present government."
"Facts don't lie, a government that has devoted N500bn to youth empowerment every year. There's Trader Moni, N-Power, and several others, they are all there," he added.
Gbajabiamila added that the President Muhammadu Buhari's administration has done a lot about youth empowerment and is ready to do more.