Collective effort needed to end COVID-19, says Abdul Samad Rabiu
"Each one of us must play our part and we can win this fight against COVID-19. I am committed to this fight, are you?" – Abdul Samad Rabiu.
LAGOS – The Executive Chairman/Founder of BUA Group, Abdul Samad Rabiu has called on Nigerians and Africans, in general, to cooperate with respective health authorities and governments in curtailing the spread of the Coronavirus pandemic currently ravaging the world.
Abdul Samad Rabiu in a 75-second video done by the BUA Foundation in collaboration with the African Philanthropy Forum said the COVID-19 circle can be broken collectively if outlined precautionary measures are strictly observed. The video is currently available on BUA Group's digital platforms. According to Abdul Samad:
"Africa is recording an increasing number for COVID-19 cases daily and we cannot afford to enable the spread. If there is anything we have learnt about this virus, it is that it does not respect race, gender, religion, ethnicity or status.
"One thing is certain – We can break the cycle if we all come together and fight this virus.
No one person can do it alone. Now more than ever, we need each other and we need to come together and fight this virus.
"Let us observe social distancing, wash your hands regularly, follow the instructions of health authorities and report any suspected cases immediately.
"Each one of us must play our part and we can win this fight against COVID-19. I am committed to this fight, are you?"
READ ALSO: BUA Group | Abdul Samad Rabiu eyeing Rwandan, regional mining sector
So far, BUA has committed about N3 billion in cash, foodstuff and medical supplies to the fight against COVID-19. This includes its 1.3billion Naira cash donations to the CA-CACOVID private-sector coalition against COVID-19 and some state governments, construction of an isolation centre in Kano as well as donations of foodstuff to various initiatives including the Foodclique/Noella Foundation Emergency FoodBox Initiative that has provided up to 300,000meals during this period.
COVID-19: WHO reverses itself based on new discovery about the virus
This admission is coming on the heels of criticisms from experts.
COVID-19 Update in Nigeria
On the 10th of July 2020, 575 new confirmed cases and 20 deaths were recorded in Nigeria.
African Union begins COVID-19 vaccine trial group
CONCVACT plans to capture more than ten late-stage vaccine trials at the earliest.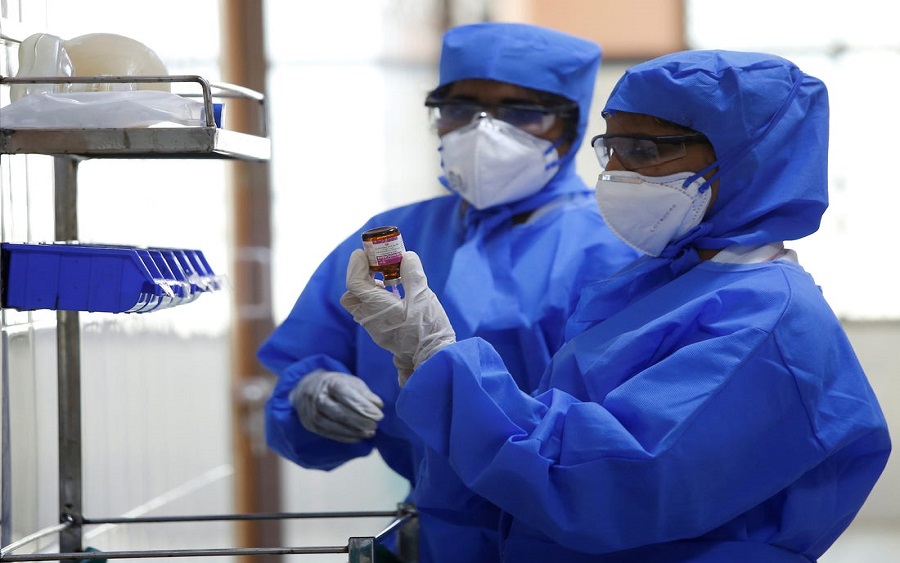 The African Union Commission just recently facilitated a program called the new Africa Centres for Disease Control and Prevention (Africa CDC) Consortium for COVID-19 Vaccine Clinical Trial (CONCVACT).
The program is part of the Africa Joint Continental Strategy for stopping the deadly COVID-19 onslaught that has disrupted human activities. The goal is to prevent severe COVID-19 infections and deaths in African countries, reduce the economic damage caused by the pandemic, and help minimize the general disruption to everyday life.
READ MORE: Covid-19: Pfizer, BioNTech's vaccine ready before end of the year
Quick fact about COVID-19: Although for some individuals, the COVID-19 virus causes only mild illness, it can make other individuals seriously ill. The disease can be very fatal, especially among older individuals, and those with compromised immunities (such as diabetes, high blood pressure, or heart problems) appear to be more susceptible.
South Africa's leader, Cyril Ramaphosa, said, "Success in developing and providing access to a safe vaccine requires an innovative and collaborative approach, with significant local manufacturing in Africa.
"We need to support the contribution of African scientists and healthcare professionals. We need to act with urgency."
CONCVACT plans to capture more than ten late-stage vaccine trials at the earliest, via collaborations with global vaccine developers, sponsors, and African businesses that enable clinical studies.
Explore Economic Research Data From Nairametrics on Nairalytics
The African group also hopes to secure the safety and efficacy data of promising vaccine candidates for the African population in order to validate their launch after approval.