COVID-19: Why banks would rather donate billions to FG than credit their customers' accounts
Prior to when an Italian national brought in Nigeria's first COVID-19 case in late February, many Nigerians perceived the contagious virus as a "white man" disease.
Prior to when an Italian national brought in Nigeria's first COVID-19 case in late February, many Nigerians perceived the contagious virus as a "white man" disease. Little did they know that barely one month later, most parts of the country would be under lockdown in a bid to contain the virus from spreading. Also, a lot of people did not envisage that the outbreak would come with severe economic consequences.
Fast-forward to present times and Nigeria is really struggling to contain the spread of the virus. The adverse economic impacts have also been grave. As part of efforts to assist the Federal Government to combat the virus, some of Nigeria's biggest companies, and most notable business executives decided to donate money. They have donated a total of N25.8 billion as of April 17th, 2020.
Disgruntled Nigerians want their own donations
Nigerian banks have been particularly instrumental in this regard, having contributed a significant portion of the money. And while the government is very grateful to them, some of their customers are quite displeased. These customers cannot understand why the banks would rather donate to the government instead of crediting their bank accounts directly.
(READ FURTHER: Essential steps companies and employees must take now to survive COVID-19)
To be fair, bank customers have a good reason to be upset. In Nigeria, everyone has been adversely affected by the Coronavirus pandemic. Some people have even lost their jobs, with no immediate hope of getting replacements. Therefore, everyone needs some financial relief which hasn't been forthcoming, unfortunately. So, it is very understandable for bank customers to expect some money transferred into their accounts by their banks. After all, the banks already have their customers' account details and could easily send money across to them.
A Social Media backlash against banks
The banks' "inability" to offer financial assistance to their customers have generated quite a lot of backlash on social media. Some customers even resorted to name-calling, describing the banks as insensitive to the plight of average citizens. They also wondered what the Federal Government is going to do with the billions that have been donated by the companies, even as some other people simply dismissed the donations as a hoax or "audio money."
You guys don't love your customers … Am indoor starving and hungry .. I have just 300 naira note left with me .. why can't you guys credit my account pic.twitter.com/UNOeEuV0KP

— Lion (@Fredtony111) April 14, 2020
But there's a good reason why donations are going to the FG
For most Nigerian companies, providing financial support to the ongoing fight against Coronavirus is probably the best Corporate Social Responsibility (CSR) initiative to undertake at this point. This is because not only does such a move position these companies as socially-responsible corporates, it also entitles them to some form of tax exceptions. Even Nigeria's Minister of Finance, Budget, and National Planning, Zainab Ahmed, confirmed this in a recent interview with Arise TV.
READ ALSO: Top Nigerian billionaires and their contributions to the fight against COVID-19
Therefore, with CSR expenses being tax-deductible, the best bet for these banks is to donate Covid-19 relief funds directly to the Federal Government so they can better account for the expenses. It may be difficult for banks to get tax deductions if they just transfer money to their customers. While commenting on this, a Relationship Manager at Zenith Bank Plc who doesn't want to be named, said the following to Nairametrics:
"Donating the money through the CBN is simply the most coordinated approach I can imagine. That way, it is easier for banks and other companies to account for how much they have spent on Covid-19 related CSR.
"Moreover, it could be problematic for banks to transfer money into their customers' accounts because even though these banks have their customers' account details, they may not really be able to target such donations at people who really need them. Just imagine that a customer has only N5,000 in his Zenith Bank account but has over N5 million in a different account with another bank. If you decide to transfer N20,000 to his Zenith Bank account based on the assumption that he is broke, he would end up shortening how much people who are actually broke would end up getting."
READ MORE: FG takes over Yola DisCo, investors to get N26.9 billion refund  
Meanwhile, companies are sharing relief materials
It should also be noted that many companies have made efforts to provide relief materials directly to the Nigerians who need them. As a matter of fact, some of the banks that have already donated big money to the Federal Government have also procured and shared relief materials to the people. Examples of them are Wema Bank Plc, Zenith Bank Plc, and, many more. Nairametrics also recently reported that Eko Electricity Distribution Company and the Ibadan Electricity Distribution Company have distributed food and relief items worth millions of naira to residents of Oyo and Lagos states.
Unilever announces the completion of its Group legal structure
Unilever PLC has announced the completion of the unification of its Group legal structure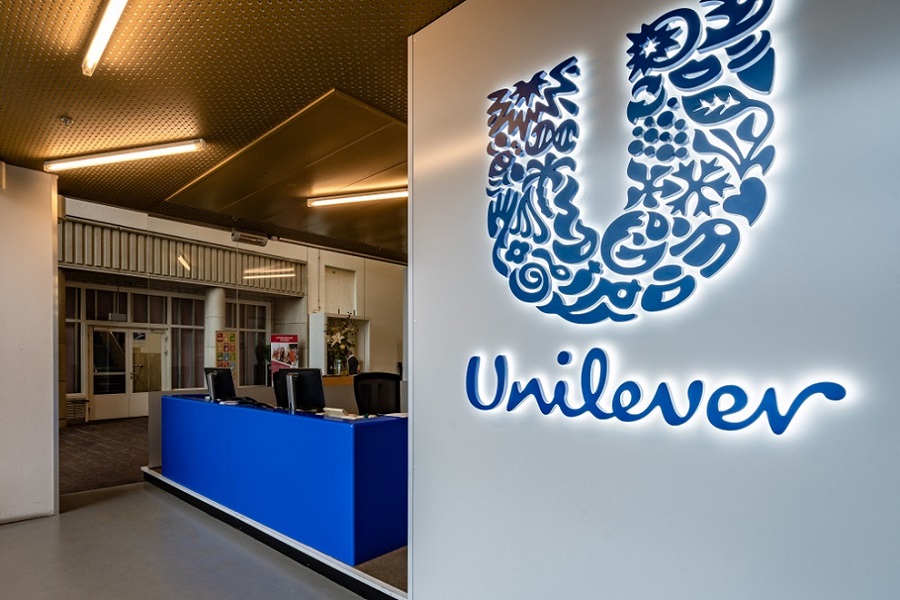 Unilever, the parent company of Unilever Nigeria Plc, has announced the completion of the unification of its Group legal structure under a single parent company, Unilever Plc.
According to the press release issued by the company, from today, 30th November 2020 and for the first time in its history, Unilever now trades with one market capitalisation, one class of shares, and one global pool of liquidity, whilst also maintaining the Group's listings on the Amsterdam, London, and New York stock exchanges.
What they are saying
Nils Andersen, Chairman of Unilever, said: "This is an important day for Unilever and we would like to thank our shareholders for their strong support of our Unification proposals, which gives us greater flexibility for strategic portfolio change, remove complexity, and further improve governance.
"There will be no change to the operations, locations, activities or staffing levels in either the Netherlands or the United Kingdom as a result of Unification. The headquarters of Unilever's Foods & Refreshment Division will continue to be based in Rotterdam and the Home Care and Beauty & Personal Care Divisions will continue to be headquartered in the United Kingdom."
What to expect
This development has no impact on the going concern of Unilever Nigeria Plc, the shareholding structure, as well as the free float shares of the company on NSE, which totals 1,491,985,247 — representing 25.97% of the ordinary shares of the company issued and fully paid for by investors.
(READ MORE: Q1 2020 Unaudited Report: Unilever Nigeria records N13.3 billion revenue) 
However, upon the completion of the unification of the Group's Legal Structure, Unilever overseas under this structure remains in control of the 74.03% ordinary shares of the Nigerian subsidiary.
What you should know
For investors on the London Stock Exchange, Euronext Amsterdam, and the New York Stock Exchange, dealings in new Unilever Plc shares commenced today, as the new Unilever Plc shares will be admitted to the Premium Listing segment of the Official List of the UK Financial Conduct Authority ("FCA") and to trading on the London Stock Exchange's Main Market for listed securities, with the ticker "ULVR".
Unilever Plc shares will also be admitted to listing and to trading on Euronext in Amsterdam under the ticker "UNA" today. It is expected that Unilever Plc ADSs will be admitted to trading on the New York Stock Exchange this afternoon.
Following the issue and allotment of 1,460,713,122 new Unilever Plc shares pursuant to Unification, which represent 55.56% of the total number of Plc shares, Unilever Plc's total issued ordinary share capital today consists of 2,629,243,772 ordinary shares of 3 1/9 pence each.
As part of Unification, Unilever NV ceased to exist yesterday, 29 November 2020, which means there has been no dealings and there will be no further dealings in any Unilever NV securities (including Unilever NV shares on Euronext in Amsterdam).
Flour Mills GMD purchased additional shares worth N209.29 million in 3 days
Paul Miyonmide Gbedebo acquired 7,486,719 additional shares of Flour Mills, worth ₦209.3 million in 3 days.
The Group Managing Director of Flour Mills Nigeria Plc (FMN), Paul Miyonmide Gbededo, purchased a total of 7,486,719 additional shares of the company, worth ₦209.29 million.
According to the notifications issued between 17th and 19th of November by the company's Secretary, Mr Joseph Umolu, the GMD purchased the ordinary shares of Flour Mills Nigeria in this order:
On 17th November, 1,949,839 additional shares worth N54.59 million, at a price of N28.00 per share.
On 18th November, 4,200,852 additional shares worth N117.62 million, at a price of N28.00 per share.
On 19th November, 1,336,028 additional shares worth N37.07 million, at a price of N27.75 per share.
(READ MORE: Nestlé S.A buys shares of its Nigerian subsidiary worth ₦463.46 million in a week)
This brings the total number of shares of Flour Mills Nigeria Plc purchased by the GMD to 7,486,719. The total consideration for these shares is put at N209.29 million.
What you should know
In line with the information contained in the financial statements of the company, as of 30th September 2020, Mr. Gbedebo had a direct shareholding of 2,720,109 shares.
Hence, with the 7,486,719 additional units acquired, his total shareholding now stands at 10,206,828 shares, which is worth N285.79 million at the current share price of N28.00.
What this means
The purchase of the shares of Flour Mills Nigeria Plc further cements Mr. Paul Gbedebo's position as one of its majority shareholders.
ValuAlliance distributes value fund of N10 per unit for H1, 2020
ValuAlliance Value Fund has declared the distribution to unit holders, the sum of N10.00/unit for the financial year ended June 30, 2020. 
ValuAlliance Value Fund ("Value Fund" or the "Fund"), formerly called the SIM Capital Alliance Value Fund, has declared the distribution to unit holders, the sum of N10.00/unit for the financial year ended June 30, 2020.
This is according to a notification by the firm, sent to the Nigerian Stock Exchange market and seen by Nairametrics.
The latest distribution indicates a decline of N1/unit when compared to its distribution in the corresponding period last year.
READ MORE: SEC reinstates DEAP Capital's Board
The key highlights of the recent notification include:
Annual General Meeting Date: 21st December 2020
AGM Venue: 33A Alfred Rewane (Kingsway) Road, Ikoyi, Lagos, Nigeria
Proposed Distribution: ₦10/unit
Qualification Date: 9th December 2020
Closure of Register Date: 10th December 2020
Payment Date: 23rd December 2020
READ: Exxon Mobil to cut 14,000 jobs as pandemic hit oil demand, prices
What you should know
The Value Fund is a closed-end Fund registered and regulated by the Securities and Exchange Commission (SEC), whose units are listed on the main board of the NSE.
The Value Fund for the year ended June 30, 2020 achieved a growth of 2.83% Year-on-Year, with a cumulative return of 125.32% since inception, which translates to a 9-year Internal Rate of Return (IRR) of 12.06%.
Explore Data on the Nairametrics Research Website