Nigerian Stocks on 'steriods' as returns bests treasury bills, bonds
The wise saying, "never let a good crisis to waste" appears to be bearing fruit for some savvy investors in the Nigerian Stock Exchange. The stock market is up 2.7% since April and the momentum seems to be picking up right after the Easter Holidays. Stocks have gained 5.8% on either side of the Easter Holiday (before and after) hitting a daily average of 2.3%. 
Despite these gains, the market is still down by a whopping 23% year to date. But in every crisis lies a unique opportunity to make money. Just two weeks ago, blue-chip stocks like GTB, Zenith Bank, Nestle, MTN, Dangote Cement all traded at historical lows of 16.75 (now N21.9), N10.7 (N15.9), N765 (N830.2) and MTN N90 (N98), N117 (N133). In just a week the stocks have posted impressive returns (see table below). 
See other list of gainers
ZENITHBANK (+9.66%) and GUARANTY (+7.09%) climbed further to drive the lenders, as DANGCEMENT (+10.00%) lifted the Industrial Index. Similarly, NB (+9.84%) and DANGSUGAR (+8.55%) rose as the Consumer Goods sector continued its upward movement, while OANDO (+9.85%) buoyed the Energy Sector.
On paper, investors who bought these stocks at their lows have posted superior returns in less than a month. This return does not factor in dividends that they may have earned. When compared to alternative investments such as treasury bills, Eurobonds, stocks appear to be also doing better.  
Why the rally? A number of interesting factors can be attributed to the rally we are seeing. In discussing with several traders, Nairametrics understands that most of the buying is from local investors. Typically, rallies like what we are currently seeing are driven by foreign investors but some traders opine that this is majorly driven by the locals.  
Another source informed Nairametrics that the rally was also helped by recently maturing investments that have now found their way back into the stock market. Some fixed-income investments matured during the week and investors seeing an opportunity in the stock market are channeling these funds in that direction.
We also hear that while some foreign investors may also be buying, most of them are not selling as they have sold down most of their investments in blue chips and observing Nigeria's currency situation before they probably begin another round of trading. We do also note that despite the rally, there is a huge word of caution. 
A pump and dump rally? In trading, whenever stock prices are on the rise and volumes are up, investors see this as a sign of a sustained rally in share prices. In contrast, if share prices are falling and volume is also up then it means we might be in for a sustained bearish ride. However, if stock prices are rising and volume is low then it might just be a sign of a bull trap. Some investors opine the recent rally does not have significant volumes to amount to a sustained rally.  
Share volumes have averaged about 320 million in the most recent trading days far from the 600 million-plus we see in sustained rallies. Higher volumes are signs that investors are trading heavily in stocks.  For now, stocks are on steroids while smart money investors reap the rewards of taking calculated risk.   
---
Nairametrics will be launching its Premium Stock Select Newsletter in a few weeks. 
Exchange rate gains at the NAFEX window as dollar supply rises by over 92%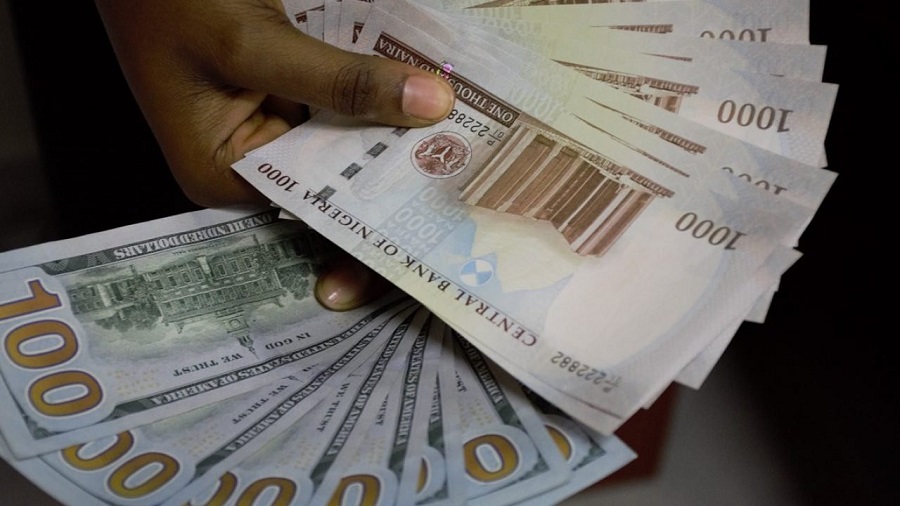 Nigeria's exchange rate at the NAFEX window appreciated closing at N385.83 during intraday trading on Thursday, August 13, 2020. In another development, the exchange rate at the parallel market remained stable for a fourth consecutive trading day on Thursday as it closed at N475/$1.
Market Watch
Parallel Market: At the black market where forex is traded unofficially, the Naira remained stable again for the third straight day against the dollar to close at N475/$1 on Thursday, according to information from Abokifx, a prominent FX tracking website. This was the same rate that it exchanged on Wednesday, August 12.
NAFEX: The Naira appreciated marginally against the dollar at the Investors and Exporters (I&E) window on Thursday, closing at N385.83/$1.
This represents a 17 kobo gain when compared to the N386 rate close that was reported on the last trading day, Wednesday, August 12.
The opening indicative rate was N386.04 to a dollar on Thursday. This represents a 21 kobo gain when compared to the N386.25 to a dollar that was recorded on Wednesday.
The N387 to a dollar is the highest rate during intraday trading. It also sold for as low as N380/$1 during intraday trading.
Forex is sold at several prices and at different times during the day.
Forex Turnover: Meanwhile, forex turnover at the Investor and Exporters (I&E) window recorded a significant increase on Thursday, August 13, 2020, as it rose by 92.48% a day on day.
According to the data tracked by Nairametrics from FMDQ, forex turnover rose from $21.55 million on Wednesday, August 12, 2020, to $41.48 million on Thursday, August 13, 2020.
The forex turnover for the day although recorded significant improvement from the previous trading day is still below the $50 million mark. This is just as dollar supply has remained very weak.
The average forex sale for last week was about $50.6 million which is an improvement on the $32 million that was recorded the previous week. FX turnover which hit a record low of $3.97 million on Monday recorded a significantly improved figure on Thursday but is still a far cry from the over $200 million turnover that was recorded in January.
Total forex trading at the NAFEX window in the month of July was $937 million compared to $875 million in June.
The exchange rate disparity between the official NAFEX rate and the black-market rate is still as wide as N89.17. Nigeria maintains multiple exchange rates comprising the CBN official rate, the BDC rates, SMIS, and the NAFEX (I&E window). The wide disparity between the 2 rates has created huge arbitrage opportunities for some highly connected individuals.
Exchange rate unification remains on the cards and yet to be implemented weeks after the central bank governor confirmed it will be executed.
The foreign exchange market appears to be getting used to the recent adjustment of the official exchange rate by the Central Bank of Nigeria.
The naira has been under pressure in recent weeks in a forex market that has been experiencing low activity due to serious dollar shortages. Businesses which have been negatively impacted by this shifted their forex demand to the black market.
Bitcoin could potentially become superior to cash
BTC holds a maximum supply of about 21 million digital coins.
MicroStrategy, a publicly traded company in the US valued at over $1.2 billion, disclosed via an official statement that it would be adopting the world's most valuable crypto as a "primary treasury reserve asset".
"Since its inception over a decade ago, Bitcoin has emerged as a significant addition to the global financial system, with characteristics that are useful to both individuals and institutions. MicroStrategy has recognized Bitcoin as a legitimate investment asset that can be superior to cash and accordingly has made Bitcoin the principal holding in its treasury reserve strategy," MicroStrategy CEO, Michael J. Saylor said. He also acknowledged that Bitcoin could potentially become superior to cash.
Data from Coin360 showed the flagship crypto-asset was trading above $11,700 with a market valuation above $216 billion and a daily trading volume of about $9.6 billion. This was as at the time this report was being drafted.
Why Bitcoin might be rising
What's driving the most valuable crypto and its usage as an investment asset lately?
Well, many financial experts believe the sudden rise of crypto assets' value might be due to the weakness in the US dollar.
The American dollar has fallen in recent months, on expectations that the Federal Reserve will keep interest rates near zero for the long term as a result of the financial disruption caused by the deadly COVID-19 pandemic.
Quick fact: BTC holds a maximum supply of about 21 million digital coins of which there are about 18.5 million in circulation, while over 4 million BTCs have already been lost forever. These show that its definite supply protects it asset against value dilution.
Recall that Nairametrics earlier gave valuable insights into why Bitcoin is now the most preferred asset to own among institutional investors.
Changpeng Zhao, the CEO of Binance, on his Twitter feed commented on the reasons companies are investing in cryptos. He said:
"Smart publicly listed company buys $250,000,000 worth of bitcoin, as a safe haven asset. Stimulus money flowing from Wall Street into bitcoin. Are you in front of or behind them?"
Smart publicly listed company buys $250,000,000 worth of #bitcoin, as a safe heaven asset.

Stimulus money flowing from Wall Street into #bitcoin.

Are you in front or behind them? https://t.co/1FYLZERjkS

— CZ Binance (@cz_binance) August 11, 2020
Ethereum on rampage, surges to a 2-year high of $430
ETH breaking the strong resistance level of $450, in the nearest future.
The second most valuable crypto surged past its two-year high. Just a day after reaching a two-month low in address activity amid fears of soaring fees, ETH has defied short-term fundamental concerns and soared to a 2-year high of $430.
According to Santiment Research Company's Twitter feed, Ethereum traders were also elated about sky-high social volume levels.
🚀 Just a day after making a two-month low in address activity and fears of soaring fees, $ETH has defied the short-term fundamental concerns and soared to a 2-year high of $430! #Ethereum traders are rejoicing on sky-high social volume levels as well. 🎉 https://t.co/cRgCgaw4it pic.twitter.com/mndWglPl0T

— Santiment (@santimentfeed) August 13, 2020
What's next?
The two-year high record band is now the new barrier to overcome as ETH sits above $400 per token. If Ethereum manages to stay above $425, Nairametrics could soon see ETH breaking the strong resistance level of $450, in the nearest future.
But not everything is all smooth in the second most valuable crypto market. The growing popularity of Ethereum-based networks and the use of DeFi protocols are both a blessing and a curse.
The Ethereum network is presently close to reaching its technical limits, as DeFi and Tether are essentially responsible for as many transactions as the network can handle at the moment.
Quick fact: Ethereum is a cryptocurrency designed for decentralized applications and deployment of smart contracts, which are created and operated without fraud, interruption, control, or interference from a third party.
Like with many other crypto assets, speculating with Ethereum can be highly profitable and has had a good history of giving its investors huge returns. However, there are also many other options to make income from Ethereum. These include Ethereum mining, Ethereum faucets, and Ethereum staking.