Kwik eyes €2 million to scale up amidst competition from Gokada, Max, others
Lagos-based delivery startup Kwik has raised €2 million in the capital for its plans to scale up its business in Nigeria's economic capital.
Lagos-based delivery startup, Kwik, is planning to raise €2 million to facilitate its plan to scale up business in Nigeria's economic capital. The startup, which began operations in Lagos last year, wants to increase its competitiveness especially now that Gokada, Max, and other bike-hailing operators are trooping in to the last-mile delivery market.
Kwik has been raising funds, including a personal investment from Ubisoft's Founder & Chief Executive Officer, Yves Guillemot. Although the investment by Guillemot was not disclosed, the CEO of Africa Delivery Technologies, Romain Poirot-Lellig, told Nairametrics that it is in the process of raising €2 million. He also disclosed that "we have more commitments in this round, but they have not been disclosed."
Africa Delivery Technologies is the company behind Kwik Delivery. It launched in Nigeria last year to compete in the delivery service, with a focus on business to business. Note that the last-mile delivery business is a budding market that has recently witnessed the influx of bike-hailing operators.
Bike-hailing operators grab market share: The ban on bike-hailing in Lagos compelled most of the operators to switch market and change their services into last-mile delivery. Interestingly, the entry of Max, Gokada, and Opay into the last-mile delivery business has slashed the market shares of traditional delivery firms like GIG Logistics, Kwik, delivery man, Easy Dispatch, Brain Express Courier, etc.
(READ MORE: Kwik Delivery is an all-season enabler of growth for Nigerian commerce)
But Poirot-Lellig said the company is "not concerned" about the influx of bike-hailing operators. Kwik had announced last year that the company reached 2000 verified customers two months after launch, and has since grown that number to 10,000 B2B customers. Some of its clients include Medsaf, SPIE and Mitsubishi.
Coronavirus aiding Kwik amidst lockdown: While some businesses have shut down because of the Coronavirus pandemic, delivery firms have become essential service providers, helping to deliver parcels to those in need of them.
"The terrible situation of Covid-19 has made life much harder for many Lagosians and their businesses. Delivery platforms have proven a vital tool to provide essential products to Lagos homes and busineses.
"We joined hands with SPAR Nigeria to put together in a few days a reliable delivery service for groceries, enabling Lagossians to keep feeding their families without exposing themselves," Poirot-Lellig told Nairametrics.
With the hope of raising €2 million, the founder said its objective, "is to scale up the business in Lagos and to participate actively to the digital transformation of commerce and last-mile logistics in Nigeria."
Kwik has expansion plans: Poirot-Lellig also revealed that Kwik plans to expand into other cities in Nigeria in the coming years.
"We plan to make the Kwik delivery service available to customers and delivery partners in other major Nigerian cities, while making sure that we keep growing the user base in Lagos."
Lagos to shut Ojota's axis of main carriage way of Ikorodu road for 3 months
The Commissioner advised all motorists to utilize alternative routes suggested during the stipulated time.
The Lagos State Government has announced the shutdown of the entire length of the main carriageway of Ikorodu Road from Ojota interchange to Ojota Second Pedestrian Bridge from Monday, September 21, 2020, for a duration of 3 months.
This is development is part of the next phase ongoing rehabilitation work on Ikorodu Road which is set to commence from the Ojota Interchange to Ojota Second Pedestrian Bridge and the Service lane inbound Lagos.
READ: FG, Lagos State collaborate to address declining infrastructure in Festac Town
While making the disclosure, the Lagos State Commissioner for Transportation, Dr Frederick Oladeinde, advised all motorists to utilize alternative routes suggested during the stipulated time for the repairs following the closure of the entire length of the main carriageway for reconstruction work.
Oladeinde in his statement said, "Vehicles coming from Maryland will be diverted at Odoyalaro into the Service lane and the BRT Corridor to link back the main carriageway at Ketu bus stop and Demurin junction respectively.''
READ: Lagos allows cinemas, gyms, others to reopen
The commissioner gave an assurance that the Lagos State Traffic Management Authority (LASTMA) and other law enforcement agencies will be available to direct traffic for free vehicular movement during the entire period of construction work.
While soliciting for the cooperation and support of residents and motorists that ply the axis, the Commissioner stated that the project is aimed at finding a lasting solution to the ever-busy road as well as to achieve the present administration's traffic management and transportation policy objectives.
Explore the Nairametrics Research Website for Economic and Financial Data
The Lagos State Government is set to commence the next phase of repairs from Ojota Interchange to Ojota Second Pedestrian Bridge and the Service lane inbound Lagos, from Monday 21st of September, 2020 for a duration of three months.@jidesanwoolu @dr_oladeinde#ForAGreaterLagos pic.twitter.com/8mzYGauqpi

— The Lagos State Govt (@followlasg) September 18, 2020
Petrol supply drops by over 23% due to decline in consumption
Consumption of petroleum products to decline to 27.2 billion litres in 2020.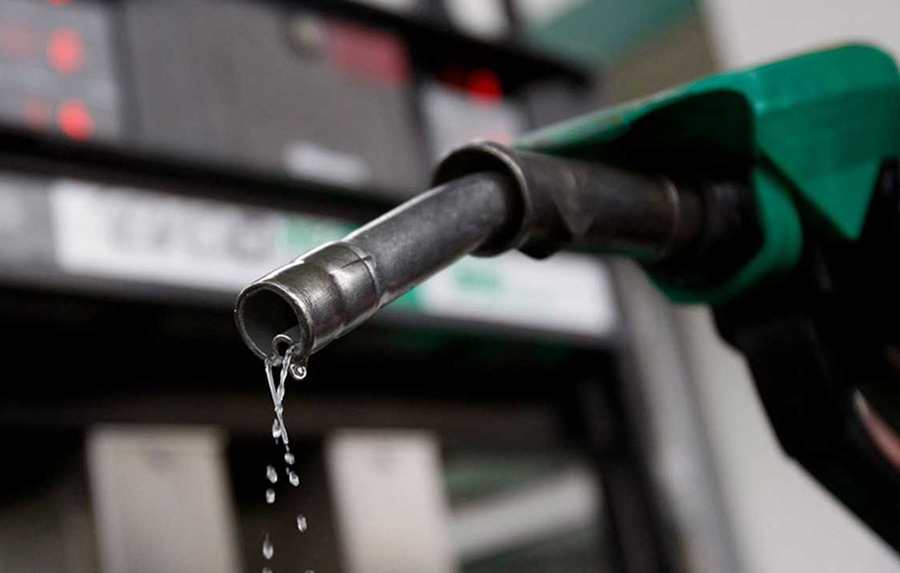 The total volume of petrol supplied in Nigeria declined by 23.88% in July, when it fell from 1.34 billion litres in June 2020 to 1.02 billion litres.
This was disclosed by the Nigerian National Petroleum Corporation (NNPC), in its monthly performance data for July.
According to the report, the 1.02 billion litres translated to 32.95 million litres per day, down from 44.62 million litres per day in June, when 1.34 billion litres were supplied.
READ: Bottom Line: Honeywell smells really good but….
The performance data also stated that 0.95 billion litres (30.67 million litres/day) were supplied in May, and 0.94 billion litres (31.37 million litres/day) in April.
In March and February, the volume of petrol supplied stood at 1.73 billion (59.72 million litres/day), up from 1.20 billion litres in January (38.68 million litres/day)
It stated, "The corporation has continued to diligently monitor the daily stock of Premium Motor Spirit, to achieve smooth distribution of petroleum products and zero fuel queue across the nation."
READ: UBA Plc H1'2020 results, a true reflection of its rightsizing decision? 
Agusto projects further decline
Experts in Agusto & Co, in a report, have noted that the impact of the COVID-19 pandemic on economic activities in the country resulted in a decline in the consumption of petroleum products.
The report said, "Agusto & Co. expects the consumption of petroleum products, particularly PMS and Aviation Turbine Kerosene, to decline to 27.2 billion litres in 2020, given the severely restricted travel and transportation activities during the second and third quarters of the year.
"This is expected to translate to a decline in revenue to N4.3tn in 2020."
READ: Petrol supply drops by 21%, NNPC gives reasons for high production cost
Back story:
NNPC has, until recently, been the sole importer of petrol into the country for more than two years, after private oil marketers stopped importing the commodity, due to crude price fluctuations, among other issues.
The refineries, located in Port Harcourt, Kaduna and Warri, have a combined installed capacity of 445,000 barrels per day, but have continued to operate far below the installed capacity.
Lagos allows cinemas, gyms, others to reopen
In a new development, Lagos government has approved the reopening of gyms, cinemas, others.
The Lagos State Government has announced the reopening of cinemas, gyms, and other recreational centres in the state.
According to a monitored media report, the disclosure was made by the Lagos State Government, Babajide Sanwo-Olu, during a press briefing at the Statehouse, Marina on Saturday, September 19, 2020.
READ: FG discloses how much it spent in 4 months in its fight against COVID-19
The governor said, they are however expected to operate at just 33% of their capacity, which is a third of their capacity, and must comply with all safety measures.
He, however, said that other sectors of the economy such as bars, night clubs, spas, public parks, event centres, and such others are to remain closed until October when the state government will make pronouncement concerning their reopening.
READ: Traders, artisans abandon face masks, sanitizers as fear of COVID-19 fades off for most Nigerians
The Governor said, "Henceforth, cinemas and gyms are permitted to reopen as soon as possible, with a maximum of 33% occupancy, which means that there must be a minimum of two empty seats between occupied seats; and in the case of gyms, there must be constant disinfection of machines and equipment throughout the course of the day.''
Sanwo-Olu said that it has become inevitable for Nigerians to apply caution as some other parts of the world have witnessed a resurgence of the coronavirus disease with a possibility of further lockdowns.
Explore the Nairametrics Research Website for Economic and Financial Data
He warned, "Let me make it clear that if we do not continue to maintain our guard, and sustain the adherence to all required protocols and guidelines, we will find ourselves in a situation where fresh lockdowns are inevitable. The only way to avoid this is to continue to act responsibly: maintain the required levels of hygiene, through regular handwashing and use of sanitizers, wear masks in all public places, avoid non-essential public gatherings, and maintain the prescribed levels of physical distancing at all times"