Google ramps up fight against Coronavirus fake news with $6.5 million fund
Search engine giant, Google, has disclosed plans to tackle the spread of fake news and misinformation on coronavirus with a $6.5 million fund.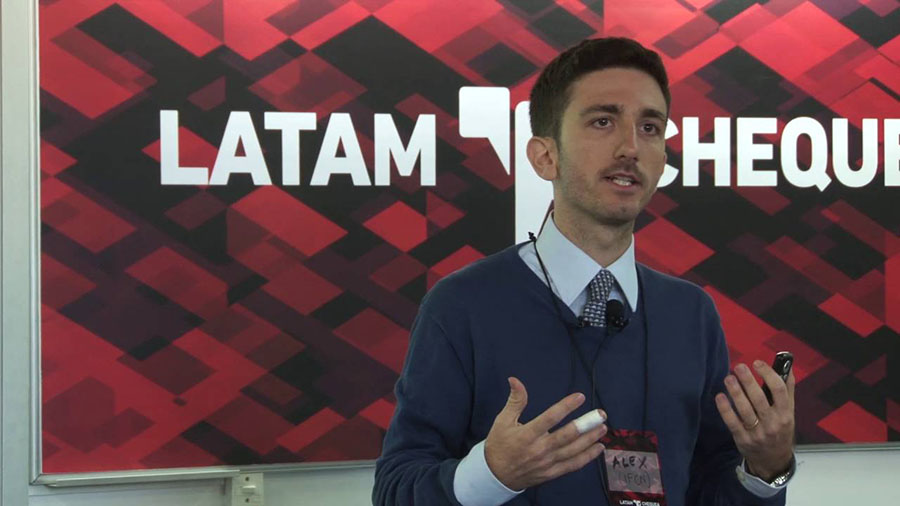 Search engine giant, Google, has disclosed plans to tackle the spread of fake news and misinformation on coronavirus with a $6.5 million fund.
Google reportedly wants to use the fund to help fact-checking organizations, who have been affected by the pandemic, and are now operating on relatively small budgets.
According to Alexios Mantzarlis who serves as the News and Information Credibility Lead at Google News Lab, many fact-checking organizations have recently witnessed a surge in demand for their work. This is amid wide-spreading misinformation about the pandemic, even as people try to clarify the rumours. He said:
"Uncertainty and fear make us all more susceptible to inaccurate information, so we're supporting fact-checkers as they address heightened demand for their work." 
[READ MORE: Standard Chartered has committed $1 billion to facilitate fight against Coronavirus)
Fact-checkers are already being engaged around the globe. Examples of them include Full Fact and Maldita.es, CORRECTIV, LatamChequea, and health fact-checkers, PolitiFact and Kaiser Health News, amongst others.
Meanwhile, Google also disclosed that an online resource hub dedicated to the training reporters covering COVID-19 would be provided. In addition, a network will be provided for the sole purpose of enabling newsrooms and reporters to address fake news content about the disease.
For journalists covering COVID-19 stories, Google would ensure they have access to primary expert sources. This is due to the importance of referencing public health professionals in their stories.
"We also want to do more to surface fact-checks that address potentially harmful health misinformation more prominently to our users, We're experimenting with how to best include a dedicated fact-check section in the COVID-19 Google News experience," Mantzarlis said.
Recall that Facebook recently announced a $100 million investment to assist media houses as they get through the downsides of the Coronavirus pandemic. Nairametrics earlier reported that the fund was divided into two parts –$25 million in emergency grant funding for local news through the Facebook Journalism Project, and $75 million in additional support to news organizations around the world.
It is expected to be an intervention for news reportage due to decline in ad revenues.
Okonjo-Iweala announces appointment of 4 Deputy DG for WTO
The DG of the WTO, Dr Ngozi Okonjo Iweala has appointed 4 new Deputy Director-Generals for the international trade organization.
The Director-General of the World Trade Organization (WTO), Ngozi Okonjo-Iweala, on Tuesday, May 4, 2021, announced the appointment of 4 new Deputy Director-Generals for the international trade organization.
The 4 newly appointed Deputy Director-General are Angela Ellard of the United States, Anabel González of Costa Rica, Ambassador Jean-Marie Paugam of France and Ambassador Xiangchen Zhang of China.
The disclosure is contained in a public statement issued by the WTO on Tuesday, May 4, 2021, and can be seen on its website.
This is coming barely 2 months after the resumption of Ngozi Okonjo-Iweala as the Director-General of WTO.
Okonjo-Iweala in her statement said, "I am very pleased to announce the appointment of four new Deputy Directors-General at the WTO. It is the first time in the history of our Organization that half of the DDGs are women. This underscores my commitment to strengthening our Organization with talented leaders whilst at the same time achieving gender balance in senior positions. I look forward to welcoming them to the WTO.''
Ms Angela Ellard (United States) has a distinguished career of service working at the US Congress as Majority and Minority Chief Trade Counsel and Staff Director. She is internationally recognized as an expert on trade and international economic policy, negotiating trade agreements and supporting multilateral solutions as part of an effective trade and development policy. Ms Ellard has negotiated and delivered significant bipartisan trade policy outcomes and legislation for well over 25 years with Members of U.S. Congress and senior Trump, Obama, Bush, and Clinton Administration officials. Ms Ellard also worked as a lawyer in the private sector, working on trade litigation and strategy, policy and legislative issues. Ms Ellard obtained her Juris Doctor, cum laude from Tulane University School of Law and her Master of Arts in Public Policy also from Tulane. Ms Ellard is a frequent lecturer at law, graduate, and undergraduate classes and has published articles on trade law and policy.
Ms Anabel González (Costa Rica) is a renowned global expert on trade, investment and economic development with a proven managerial track record in international organizations and the public sector. In government, Ms Gonzalez served as Minister of Foreign Trade of Costa Rica; as Director-General for International Trade Negotiations; as Director-General of the Costa Rican Investment Promotion Agency (CINDE); and as Special Ambassador and Chief negotiator of the US-Central America-Dominican Republic Free Trade Agreement. Ms Gonzalez also served at the World Bank as a Senior Director, the WTO as Director of the Agriculture and Commodities Division and as Senior Consultant with the Inter-American Development Bank. More recently, Ms Gonzalez has worked as a Non-Resident Senior Fellow with the Peterson Institute for International Economics. Ms Gonzalez obtained her master's degree from Georgetown University Law Center with the highest academic distinction and has published extensively on economic issues and trade.
Ambassador Jean-Marie Paugam (France) has held senior management positions in the French Government on trade, most recently as Permanent Representative of France to the WTO. He has also held a number of senior positions in the French Ministry of Economy and Finance, including as a member of the Executive Committee of the French Treasury. He has also served as Deputy Executive Director of the International Trade Centre in Geneva. He has accumulated a deep and practical knowledge of government practices on trade as well as being familiar with high-level dialogues on trade and international economic operations. He has published a number of articles on trade-related issues, in particular when serving as Senior Research Fellow on International Trade at the French Institute for International Relations (IFPRI). Ambassador Paugam graduated from ENA in Paris and obtained degrees in Political Science from the Institute of Political Science in Aix-en-Provence and in Law from the Faculty of Law Aix-Marseille III.
Ambassador Xiangchen Zhang (China), who is currently serving as Vice-Minister in the Ministry of Commerce of China, has long and extensive experience on WTO issues, international negotiations, and policy research. Ambassador Zhang, until recently, served as China's Permanent Representative to the WTO and previously as Deputy Permanent Representative.
He has had an extensive career of more than 30 years in international trade, serving as Director of the Department of International Trade and Economic Affairs of the Ministry of Foreign Trade and Economic Cooperation; as Director-General of the Department of WTO Affairs of the Ministry of Commerce; and as Director-General of the Department of Policy Research of the Ministry of Commerce. Ambassador Zhang holds a bachelor's degree in Law, a Master's degree in International Relations and a PhD in International Politics from Peking University.
Meet Tami, the Nigerian teen with admission offers from 5 Ivy colleges, 9 others
Tami's goal is to work on innovations in AI and augmented reality and he hopes to work on research and projects in these fields in college.
Before now Oluwatamilore Kabiawu, popularly known as 'Tami' was only known as a 4.6 GPA student. But a few weeks back, news about him hit the web when he got admission offers from 14 colleges, including 5 Ivy Colleges.
While his colleagues are worried about getting accepted into their choice Colleges, Kabiawu's greatest challenge now is which to choose among a myriad of colleges. Some of the colleges are Harvard, Princeton, Yale, Cornell, Columbia and MIT.
Tami's secret
The secret of the Fair Lawn High School senior has been described in several ways by different people.  To Joseph Lake, his guidance counsellor, Tami's unrelenting spirit has taken him this far.
He said, "Tami is truly a gifted young man. What Tami is experiencing is the result of his self-esteem and feelings of love and belongingness being nurtured to its full potential."
His mum, Dami, commented, "I've always taught them [Tami and twin brother Tommy] to believe in themselves and be very polite, to always stand their ground."
READ: What to consider as you budget for college
A close relative hinted that Tami (Class Of 2021), is leaning heavily toward Harvard University, "the best of both worlds — technology and liberal arts," where he aims to major in computer science and do research into artificial intelligence and augmented reality.
To Kabiawu, his success stems from hard work and persistence.
"What makes me most happy is making these little goals and sticking with them, and gradually over time achieving the big goal," he said.
READ: Steps to take to bag international scholarships
The Cow head story
The accomplished track and field athlete, who is also the President of the Future Business Leaders of America and National Honor Society, is not limited to academics. His ability to think out of the box, and break norms is also his strength.
He said, "I wrote my college essay on decapitated cow heads, which I know sounds a little crazy. I was 9 when I visited my family in Nigeria for a wedding.
The cows were slaughtered near the reception so that the meat would not need to be refrigerated. As I walked by I just saw these decapitated cow heads and was really, like, shocked by it and really appalled.
Rather than dismissing the unfamiliar, I recognized the importance of embracing differences. I likened the experience to growing up in Fair Lawn.
READ: 7 Ways to pay for your higher education
I didn't necessarily fit a particular stereotype of how people thought Black students should act. "Over time, I've gained confidence in myself, and people are drawn to that, and I was allowed to be more authentic."
This experience means a lot to the athlete, as the Cow heads changed his perception about fighters like him.
"Now, I see "cow heads" as a metaphor for people who are unabashedly themselves and unafraid to show who they are," he said.
What you should know
Tami's goal is to work on innovations in AI and augmented reality and he hopes to work on research and projects in these fields in college.
Tami was born in London, moved to Atlanta for a short while, then moved to Troy, New York where he attended elementary school while his mother pursued a PhD at Rensselaer Polytechnic Institute (RPI).
The family relocated to Fair Lawn when Tami started sixth grade at Memorial Middle School. His twin brother, Tommy, will be playing football at RPI next year.
Kabiawu is set to graduate on June 22 at Fair Lawn High School's Sasso Field.
Tami Kabiawu's dad lives and works in Nigeria, and the son said his interest in technology stems from being able to connect with him via FaceTime and WhatsApp.
Nairametrics | Company Earnings
Access our Live Feed portal for the latest company earnings as they drop.