Nigerian Stocks record worst quarterly drop since 2009
This could be a sign of what is to happen to the economy this year.
A whopping 37% in March 2009 remains the largest quarterly drop the Nigerian Stock Exchange has recorded. It's a year that will eventually see stocks fall to 33.79%, the worst on record after the 45.7% drop of the disastrous 2007. 
Another type of Tsunami is underway and just like in 2010 it is already wreaking havoc on markets globally and in Nigeria. The Nigerian Stock Market lost over 18.75% in March, partly driven by the crude oil war between Saudi Arabia and Russia. The COVID-19 pandemic has also added to the woes experienced by investors culminating in a quarterly loss of 20.3%, the worst since the forgettable experience in March 10 years ago.  
The losses spared very few stocks. From brewery giant NB Plc to consumer goods giants, Nestle and Unilever and Telco giant MTN, investors lost billions. Banking stocks also felt the brunt. The FUGAZ, acronym for Nigeria's top 5 banks skids into losses some as high as 40%. The market rout took no prisoners and defied whatever fundamentals some of the most capitalized companies could boast of. Bluechips stocks are now so cheap some are now priced lower than their earnings per share.  
READ MORE: What Warren Buffet will do if he traded Nigerian stocks
Apart from stocks, Nigeria's Eurobond prices have also fallen drastically in the last month. Bond yields fell to as low as 12% during the month as foreign investors sold down assets in emerging markets including Nigeria. A trader informed Nairametrics that "for now foreign investors just want their money back and have instructed a fire sale of all their assets." 
Nigeria's 2049 Eurobond Yields traded at a yield of 12.81% as prices fell to $72.94. The coupon rate for this loan about 9.2%. The shorter ended 2021, 28th January bond yields sold for $97.29 with a yield of 10.09%. Bond yields are inversely correlated to their underlying prices. The lower the price of a bond the higher the yields. A falling bond price is often associated with higher risk consideration. 
The effect of the sell-offs could also be felt on the exchange rate. Nigeria's naira first dropped to N380 at the I&E window where foreign investors buy and sell dollars before falling to as low as N390/$1/. This forced the central bank to devalue the naira to N380 for BDC's. The naira's one-year forward price, which gives an indication of where the currency could trade in a year's time, fell about 11.3% against the dollar. The non-deliverable forwards market in London priced the naira at N515 to the dollar in a year's time while naira futures contracts of the same tenor were quoted at N385.  
READ ALSO: COVID-19: NSE extends time for submission of audited financial statements
The Nigerian Stock Exchange is often the bellwether for the economy and going by the extent of the losses recorded during the quarter it is nearly inevitable that we will avoid a recession. The effects of the COVID-19 lockdown is likely to get things worse just as oil prices fall below the $20 support level. This suggests we may not have seen the worst just yet.
A further devaluation could occur as the oil price war ratchets up. Nigeria's inflation rate situation will likely get worse amidst a dwindling purchasing power. As more people struggle, slowly recalibrating their income and spending patterns, businesses will struggle to keep up with sales piling up unsold inventories. Soon, the solid fundamentals recorded in 2019 will disappear instigating a further stock market rout. Borrowers could also start to default on their loans sending non-performing loans back to levels seen in 2016.
This is the worst-case scenario. It could get better but only when oil prices rebound and the Coronavirus is defeated.  
KPMG, PwC, Accenture prepare to become Crypto auditors
Big Four firms and other leading brands are working with several crypto and blockchain firms on ways to combat interoperability, regulatory challenges and development of the technology.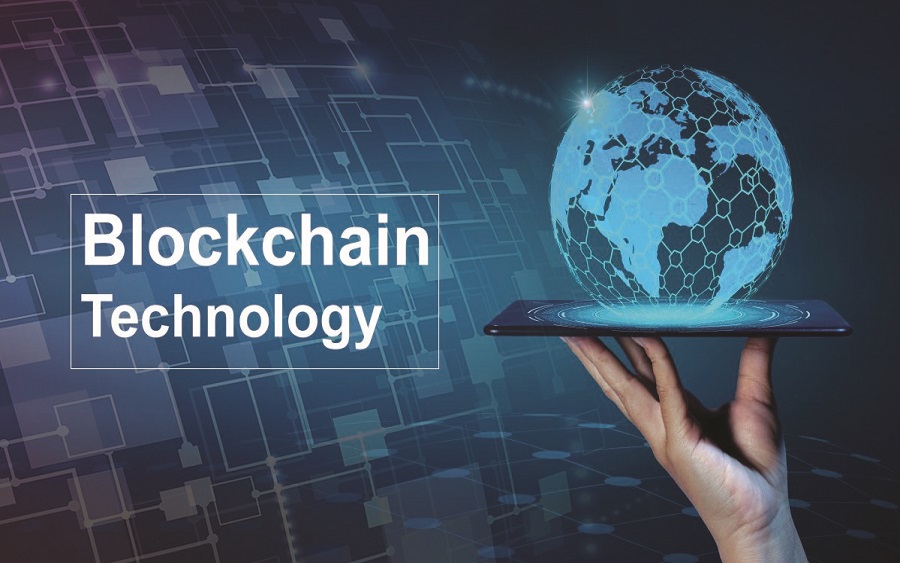 No doubt, the Blockchain technology, along with the adoption of cryptocurrencies, is getting bigger. The business end of the market is expected to reach $21 billion over the next five years.
Expectedly, professional services giants are now taking a larger role in tackling new challenges in the market, the Big Four firms and other leading brands are working with several crypto and blockchain firms on ways to combat interoperability, regulatory challenges and development of the technology.
Henri Arslanian, PwC's global crypto leader, told Cointelegraph that the Big Four firms majorly have a vital role in the advancement of the cryptocurrency ecosystem, saying:
"Although Bitcoin was designed with a trustless ideology, the reality is that the industry still requires trusted entities to catalyze the development of the ecosystem."
READ ALSO: Positive outlook as Africa FinTech attracts over $100 million in investments
Arslanian added that when he first joined PwC years back, few people took crypto seriously. However, he saw an increasing demand for crypto assets, with some businesses starting to accept Bitcoin payments from clients.
"Over the last couple of months, we've expanded our work. We recently closed the first-ever crypto fundraising deal at PwC, in which we led a $14 million Series A round for a Swiss-based crypto firm with Asian family offices. We are also the auditor for BC Group, a publicly listed crypto company in Hong Kong."
BC Group CEO, Hugh Madden, also said that BC's vision was to make use of crypto assets in Asia's financial market. In turn, BC Group must set standards for compliance, security, and performance. Madden buttressed on the role of audits play by saying:
"Auditing, like regulatory clarity, provides confidence to all stakeholders that companies are operating transparently and adhering to expected industry standards. As the business of digital assets continues to grow and mature, and compliance and regulatory standards become more robust, auditors will continue to play a pivotal role."
READ MORE: Blockchain technology expected to tackle Africa's challenges across industries
KPMG United States blockchain audit leader, Erich Braun, further contributed by saying that a business's blockchain system should be developed with the intent to meet both accounting and operational needs to meet with accounting standards:
"SEC issuers will want to design blockchain technologies to support the entity's internal control over financial reporting. Being able to prove how these technologies achieve their aims in a well-controlled environment is critical to a successful blockchain strategy. If the technology is not auditable, the immense benefits it brings, such as increasing efficiencies and cutting costs, may not be realized."
Henri Arslanian, added in his closing remarks that the Big Four firms are indeed the most important players for the crypto asset space. He said:
"I believe the Big Four firms will serve as the bridge between the crypto ecosystem and the institutional world. It is good for both the crypto ecosystem and for professional services firms like ours as a new source of clients that we can help."
What you need to know as banks rebrand CBN intervention funds to woo borrowers
CBN is releasing cheap funds to strategic sectors of the economy to hopefully restart the economy and possibly save the Nation from looming recession.
If like me you follow Nigerian Banks across social media networks, then like me you must have rebroadcasted some of their colorful advertising telling the world of their low-interest loans to fight COVID- 19, and hopefully restart the economy. One thing you must have noticed, however, during those rebroadcasts is how highlights of the advertisements- rates, tenor, and target industries- are the same no matter the brand.
Well, that is because the Banks are all advertising the same product; CBN's intervention funds.
READ MOREL: El Rufai declares zero RoW charges for broadband infrastructure in Kaduna
What does that mean?
CBN in a bid to reclaim the economic frontiers already lost to the COVID- 19 pandemics is releasing cheap funds to strategic sectors of the economy to hopefully restart the economy and possibly save the Nation from looming recession.
In April 14, 2020, a press release by the CBN Governor titled "Turning the COVID- 19 tragedy into an opportunity for a new Nigeria", he highlighted a three-phase approach to tackling the pandemic to include an immediate, short term and medium term timelines of 0-3months, 0-12months and 0-3 years respectively. Critical to these phases are different aspects of the economy that need to be tackled in each phase. These key sectors include the health sector, manufacturing, and infrastructure, while others include agriculture and power.
(READ MORE: Covid-19: Timeline of every pronouncement made by Nigeria to support the economy)
To this end, the CBN has provided easily accessible loans to businesses in these sectors at below the market rate. These loans could either be overdrafts or long term loans that come with a moratorium, are accessible through the DMBs who assess the prospective borrower's creditworthiness, and pass the same to the CBN for ratification and approval.
The intervention funds are placed in the following categories: Micro, Small, Medium Enterprises Development Fund (MSMEDF), Commercial Agric Credit Scheme (CACS), and the Real Sector Support Facility (RSSF) which funds the N100billion credit support intervention for the health sector.
All the loans are reasonably priced at 9% except for the health sector loans which are presently 5% and will revert to 9% in March of 2021.
READ ALSO: Debtors Africa in partnership with Proshare Launches Searchable Database on Delinquent Debtors and Report on NPLs
Why the intervention?
Because the CBN believes that by accompanying these funds with the necessary policies and regulatory backings that they can revamp the Nigerian economy by fast-tracking the development of the Nigerian economy through these sectors. A move that will generate employment, diversify revenue base, provide input for the industrial sector and ultimately increase foreign exchange earnings.
This is what the CBN is all about.
What's in it for the Banks?
Apart from the obvious- a spread on the loan amount, commissions on transactions, and other ancillary charges, the Banks are also playing their roles in working towards a better economy where we can all thrive.
So, when next you come across such advertisements… tell the next person. Let's build a better economy together.
Covid-19 Update in Nigeria
On the 29th of May 2020, 387 new confirmed cases and 2 deaths were recorded in Nigeria bringing the total confirmed cases recorded in the country to 9,302.
The spread of novel Corona Virus Disease (COVID-19) in Nigeria continues to rise as the latest statistics provided by the Nigeria Centre for Disease Control reveal Nigeria now has 9,302 confirmed cases.
On the 29th of May 2020, 387 new confirmed cases and 2 deaths were recorded in Nigeria.
To date, 9302 cases have been confirmed, 2697 cases have been discharged and 261 deaths have been recorded in 35 states and the Federal Capital Territory.
Covid-19 Case Updates- May 29th 2020
Total Number of Cases – 9,302
Total Number Discharged – 2,697
Total Deaths – 261
Total Tests Carried out – 58.726
The 387 new cases were reported from 14 states- Lagos (254), FCT (29), Jigawa (24), Edo (22), Oyo (15), Rivers (14), Kaduna (11), Borno (6), Kano (3), Plateau (2), Yobe( 2), Gombe (2), Bauchi (2), Ondo (1).
READ ALSO: COVID-19: Western diplomats warn of disease explosion, poor handling by government
The latest numbers bring Lagos state total confirmed cases to 4377, followed by Kano (942), Abuja at 564, Katsina (358), Oyo (275), Jigawa (265), Borno (264), Edo (262), Ogun (246), Bauchi (236), Kaduna (232),  Rivers (190), Gombe (154), Sokoto (116), Plateau (101).
Kwara State has recorded 87 cases, Zamfara (76), Nasarawa (62), Delta (57), Yobe (49), Akwa Ibom (45), Osun (44), Ebonyi (40), Adamawa (38), Imo (34), Kebbi (33), Niger (30), Ondo (25), Ekiti (20), Taraba and Enugu (18), Bayelsa (12), Anambra (11), Abia (10), Benue (7), while Kogi state has recorded 2 cases.
Lock Down and Curfew
In a move to combat the spread of the pandemic disease, President Muhammadu Buhari directed the cessation of all movements in Lagos and the FCT for an initial period of 14 days, which took effect from 11 pm on Monday, 30th March 2020.
The movement restriction, which was extended by another two-weeks period, has been partially put on hold with some businesses commencing operations from May 4. On April 27th, 2020, President Muhammadu Buhari declared an overnight curfew from 8 pm to 6 am across the country, as part of new measures to contain the spread of the COVID-19. This comes along with the phased and gradual easing of lockdown measures in FCT, Lagos, and Ogun States, which took effect from Saturday, 2nd May 2020, at 9 am.
READ ALSO: Bill Gates says Trump's WHO funding suspension is dangerous
| Date | Confirmed case | New cases | Total deaths | New deaths | Total recovery | Active cases | Critical cases |
| --- | --- | --- | --- | --- | --- | --- | --- |
| May 29, 2020 | 9302 | 387 | 261 | 2 | 2697 | 6344 | 7 |
| May 28, 2020 | 8915 | 182 | 259 | 5 | 2592 | 6064 | 7 |
| May 27, 2020 | 8733 | 389 | 254 | 5 | 2501 | 5978 | 7 |
| May 26, 2020 | 8344 | 276 | 249 | 16 | 2385 | 5710 | 7 |
| May 25, 2020 | 8068 | 229 | 233 | 7 | 2311 | 5524 | 7 |
| May 24, 2020 | 7839 | 313 | 226 | 5 | 2263 | 5360 | 7 |
| May 23, 2020 | 7526 | 265 | 221 | 0 | 2174 | 5131 | 7 |
| May 22, 2020 | 7261 | 245 | 221 | 10 | 2007 | 5033 | 7 |
| May 21, 2020 | 7016 | 339 | 211 | 11 | 1907 | 4898 | 7 |
| May 20, 2020 | 6677 | 284 | 200 | 8 | 1840 | 4637 | 7 |
| May 19, 2020 | 6401 | 226 | 192 | 1 | 1734 | 4475 | 7 |
| May 18, 2020 | 6175 | 216 | 191 | 9 | 1644 | 4340 | 7 |
| May 17, 2020 | 5959 | 388 | 182 | 6 | 1594 | 4183 | 7 |
| May 16, 2020 | 5621 | 176 | 176 | 5 | 1472 | 3973 | 7 |
| May 15, 2020 | 5445 | 288 | 171 | 3 | 1320 | 3954 | 4 |
| May 14, 2020 | 5162 | 193 | 168 | 3 | 1180 | 3815 | 4 |
| May 13, 2020 | 4971 | 184 | 164 | 6 | 1070 | 3737 | 4 |
| May 12, 2020 | 4787 | 146 | 158 | 6 | 959 | 3670 | 4 |
| May 11, 2020 | 4641 | 242 | 152 | 10 | 902 | 3589 | 4 |
| May 10, 2020 | 4399 | 248 | 142 | 17 | 778 | 3479 | 4 |
| May 9, 2020 | 4151 | 239 | 127 | 11 | 745 | 3278 | 4 |
| May 8, 2020 | 3912 | 386 | 118 | 10 | 679 | 3115 | 4 |
| May 7, 2020 | 3526 | 381 | 108 | 4 | 601 | 2818 | 4 |
| May 6, 2020 | 3145 | 195 | 104 | 5 | 534 | 2507 | 1 |
| May 5, 2020 | 2950 | 148 | 99 | 5 | 481 | 2370 | 4 |
| May 4, 2020 | 2802 | 245 | 94 | 6 | 417 | 2291 | 2 |
| May 3, 2020 | 2558 | 170 | 88 | 2 | 400 | 2070 | 2 |
| May 2, 2020 | 2388 | 220 | 86 | 17 | 351 | 1952 | 2 |
| May 1, 2020 | 2170 | 238 | 69 | 10 | 351 | 1751 | 2 |
| April 30, 2020 | 1932 | 204 | 59 | 7 | 317 | 1556 | 2 |
| April 29, 2020 | 1728 | 196 | 52 | 7 | 307 | 1369 | 2 |
| April 28, 2020 | 1532 | 195 | 45 | 4 | 255 | 1232 | 2 |
| April 27, 2020 | 1337 | 64 | 41 | 0 | 255 | 994 | 2 |
| April 26, 2020 | 1273 | 91 | 41 | 5 | 239 | 994 | 2 |
| April 25, 2020 | 1182 | 87 | 36 | 3 | 222 | 925 | 2 |
| April 24, 2020 | 1095 | 114 | 33 | 1 | 208 | 855 | 2 |
| April 23, 2020 | 981 | 108 | 32 | 3 | 197 | 753 | 2 |
| April 22, 2020 | 873 | 91 | 29 | 3 | 197 | 648 | 2 |
| April 21, 2020 | 782 | 117 | 26 | 3 | 197 | 560 | 2 |
| April 20, 2020 | 665 | 38 | 23 | 1 | 188 | 466 | 2 |
| April 19, 2020 | 627 | 86 | 22 | 2 | 170 | 436 | 2 |
| April 18, 2020 | 541 | 48 | 20 | 2 | 166 | 356 | 2 |
| April 17, 2020 | 493 | 51 | 18 | 4 | 159 | 317 | 2 |
| April 16, 2020 | 442 | 35 | 13 | 1 | 152 | 277 | 2 |
| April 15, 2020 | 407 | 34 | 12 | 1 | 128 | 267 | 2 |
| April 14, 2020 | 373 | 30 | 11 | 1 | 99 | 263 | 2 |
| April 13, 2020 | 343 | 20 | 10 | 0 | 91 | 242 | 2 |
| April 12, 2020 | 323 | 5 | 10 | 0 | 85 | 228 | 2 |
| April 11, 2020 | 318 | 13 | 10 | 3 | 70 | 238 | 2 |
| April 10, 2020 | 305 | 17 | 7 | 0 | 58 | 240 | 2 |
| April 9, 2020 | 288 | 14 | 7 | 1 | 51 | 230 | 2 |
| April 8, 2020 | 274 | 22 | 6 | 0 | 44 | 226 | 2 |
| April 7, 2020 | 254 | 16 | 6 | 1 | 44 | 204 | 2 |
| April 6, 2020 | 238 | 6 | 5 | 0 | 35 | 198 | 2 |
| April 5, 2020 | 232 | 18 | 5 | 1 | 33 | 194 | 2 |
| April 4, 2020 | 214 | 5 | 4 | 0 | 25 | 185 | 0 |
| April 3, 2020 | 209 | 25 | 4 | 2 | 25 | 180 | 0 |
| April 2, 2020 | 184 | 10 | 2 | 0 | 20 | 162 | 0 |
| April 1, 2020 | 174 | 35 | 2 | 0 | 9 | 163 | 0 |
| March 31, 2020 | 139 | 8 | 2 | 0 | 9 | 128 | 0 |
| March 30, 2020 | 131 | 20 | 2 | 1 | 8 | 121 | 0 |
| March 29, 2020 | 111 | 22 | 1 | 0 | 3 | 107 | 0 |
| March 28, 2020 | 89 | 19 | 1 | 0 | 3 | 85 | 0 |
| March 27, 2020 | 70 | 5 | 1 | 0 | 3 | 66 | 0 |
| March 26, 2020 | 65 | 14 | 1 | 0 | 2 | 62 | 0 |
| March 25, 2020 | 51 | 7 | 1 | 0 | 2 | 48 | 0 |
| March 24, 2020 | 44 | 4 | 1 | 0 | 2 | 41 | 0 |
| March 23, 2020 | 40 | 10 | 1 | 1 | 2 | 37 | 0 |
| March 22, 2020 | 30 | 8 | 0 | 0 | 2 | 28 | 0 |
| March 21, 2020 | 22 | 10 | 0 | 0 | 1 | 21 | 0 |
| March 20, 2020 | 12 | 4 | 0 | 0 | 1 | 11 | 0 |
| March 19, 2020 | 8 | 0 | 0 | 0 | 1 | 7 | 0 |
| March 18, 2020 | 8 | 5 | 0 | 0 | 1 | 7 | 0 |
| March 17, 2020 | 3 | 1 | 0 | 0 | 0 | 3 | 0 |
| March 16, 2020 | 2 | 0 | 0 | 0 | 0 | 2 | 0 |
| March 15, 2020 | 2 | 0 | 0 | 0 | 0 | 2 | 0 |
| March 14, 2020 | 2 | 0 | 0 | 0 | 0 | 2 | 0 |
| March 13, 2020 | 2 | 0 | 0 | 0 | 0 | 2 | 0 |
| March 12, 2020 | 2 | 0 | 0 | 0 | 0 | 2 | 0 |
| March 11, 2020 | 2 | 0 | 0 | 0 | 0 | 2 | 0 |
| March 10, 2020 | 2 | 0 | 0 | 0 | 0 | 2 | 0 |
| March 9, 2020 | 2 | 1 | 0 | 0 | 0 | 2 | 0 |
| March 8, 2020 | 1 | 0 | 0 | 0 | 0 | 1 | 0 |
| March 7, 2020 | 1 | 0 | 0 | 0 | 0 | 1 | 0 |
| March 6, 2020 | 1 | 0 | 0 | 0 | 0 | 1 | 0 |
| March 5, 2020 | 1 | 0 | 0 | 0 | 0 | 1 | 0 |
| March 4, 2020 | 1 | 0 | 0 | 0 | 0 | 1 | 0 |
| March 3, 2020 | 1 | 0 | 0 | 0 | 0 | 1 | 0 |
| March 2, 2020 | 1 | 0 | 0 | 0 | 0 | 1 | 0 |
| March 1, 2020 | 1 | 0 | 0 | 0 | 0 | 1 | 0 |
| February 29, 2020 | 1 | 0 | 0 | 0 | 0 | 1 | 0 |
| February 28, 2020 | 1 | 1 | 0 | 0 | 0 | 1 | 0 |