What SMEs must do to survive the Coronavirus outbreak
Economic activities are slowing down, businesses need to stop burning cash and start accumulating as much cash as possible.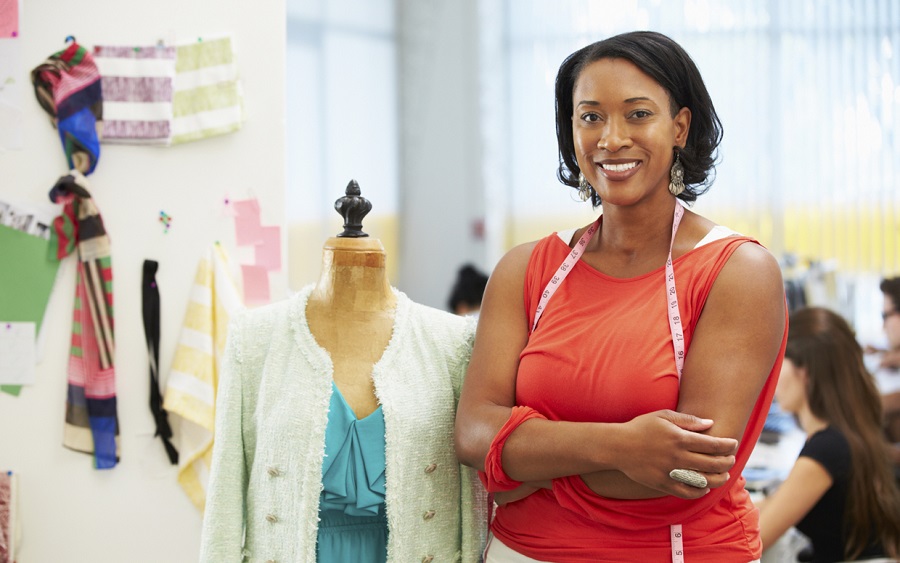 At a period when economic activities are slowing down, businesses need to stop burning cash and start accumulating as much cash as possible to serve as a buffer through this Coronavirus outbreak.
The following are ways start-ups could reduce spending: 
Cut personnel cost: Personnel costs for most businesses account for up to 50% of total expenditure. Attacking this line item becomes very critical for cost-cutting in any organization. I think non-essential staff should be put on temporary leave with a 50% pay cut while essential staff must work from the home network of their transport and feeding allowance which may shave off up to 25% of their salary.
Halt all capital projects: Times of uncertainty are the worst times to burn up cash building capital projects. Most capital projects are developed using debt and debt servicing at this time when businesses are shut will be very difficult. For businesses that fund capital projects with equity, the money will be better spend ensuring work tools for Work From Home policy is available for essential employees.
Restructure your debt with your bank: Even though you may have the cash to repay your loans this month, it's best you start talking to a bank to restructure your loan and possibly suspend the payment of principal and interest for the next 3 months. Banks have been given a go-ahead by CBN for regulatory forbearance for customers in sectors who may see their businesses significantly impacted by a coronavirus. If your bank is willing to restructure your loans, it could free up more capital for you in this tough business period.
(READ MORE: SMEs: How to attract fund from banks, investors, donors)
Stop recruitment and hiring: This is the absolute worst time to be hiring. Maximize your team and be quick to fire weak links in this period. Suspend all forms of hiring except it is critical for business continuity.
Adjust your sales price to reflect the new business environment: While price gouging to take advantage of the coronavirus is bad, business survival is critical and prices must reflect the new reality for many businesses. Rising inflation, naira devaluation and difficulty in commuting which triggers higher logistics cost are some of the reasons businesses should consider increasing the price of their products and services to cover for rising cost across some big line items in their financials.
Keep your eyes open for intervention funds: It's important for businesses to seek government intervention funds that support SMEs. The fund could be the difference in many businesses staying afloat in this difficult time.
AutoGas: President Buhari to launch scheme on December 1
President Buhari will launch a National AutoGas Scheme on the 1st of December.
President Muhammadu Buhari will launch a National AutoGas Scheme on the 1st of December, as Nigeria makes alternative moves to maximize its rich natural gas reserves as a means of fuel consumption.
This was
disclosed
by Dr Mohammed Ibrahim,  Chairman, National Gas Expansion Programme (NGEP), in a statement after a meeting with stakeholders on Saturday in Lagos.
Dr. Ibrahim told stakeholders on Saturday that the autogas scheme and deepening domestic utilisation of Liquefied Petroleum Gas (LPG) would create about 12.5 million direct and indirect jobs for Nigerians.
He also added that the Presidential fleet has already converted some of it fuel engines to run on  Compressed Natural Gas (CNG) and Liquefied Natural Gas (LNG), adding that the adoption of AutoGas was necessitated by the deregulation of petrol by the government, which had led to increment in the pump prices in recent times.
"We need about 500, 000 conversion engineers in the next 90 days to ensure that the retrofitting of the vehicles go as planned.
"Fifty conversion centres are currently upgrading for mass conversion and trainings and over 30,000 vehicles are already running on dual fuels in Nigeria."
"The 90 days training is being undertaken by the Nigerian Content Development Monitoring Board and the Petroleum Trust and Development Fund.
" These entrepreneurs will get their own foundries for manufacturing and will thereafter train others as time goes on," he said.
What you should know 
Nairametrics
reported
in September that the Minister of State for Petroleum Resources, Timipre Sylva revealed that Nigerians can now convert cars using petrol to gas, which is cheaper, with effect from October 2020.
The Department of Petroleum Resources also
ordered
9,000 filling stations nationwide to begin the installation of facilities for gas products.
In October, the Federal Government
estimated
that the Compressed Natural Gas (CNG) will cost N97 per litre, as it had promised to provide alternatives to the Premium Motor Spirit (PMS), otherwise known as petrol, for poor Nigerians.
Covid-19: Victims Support Fund launches N3.3 billion intervention fund
The VSF has launched a N3.3 billion intervention fund, targeting one million households most affected by the COVID-19 pandemic in Nigeria.
The Victims Support Fund (VSF), a foundation for supporting victims of terrorism has announced that the launch of a N3.3 billion COVID-19 intervention fund, targeting one million households most affected by the pandemic in Nigeria.
This was disclosed by Mrs. Toyosi Akerele-Ogunsuji, Chairperson, VSF Task Force on COVID-19, on Saturday in Kano.
Mrs. Akerele-Ogunsuji disclosed on Saturday that VSF has already spent N1.8 billion in the first phase of its COVID-19 intervention through the provision of food and other relief materials, adding that N832 million was spent under the second phase of the programme.
She added that for the 3rd phase of the scheme, N1.3 billion will be spent until the end of the year.
"The total amount will be around N3.3 billion. It includes the money spent on the provision of 54 solar powered boreholes installed in schools across 18 states in the six geo-political zones of the county.
"The VSF is also donating 60, 000 pieces of COVID-19 rapid test kits to support opening of the orientation camps of the National Youth Service Corps (NYSC) in the coming weeks.
"We are targeting indigent and vulnerables households in the country, that is very important to us, and by the time we have done this intervention we will have over one million individuals who have been touched by the VSF interventions," she said.
She also revealed that the fund has also provided medical items and Personal Protective Equipment (PPE) to healthcare workers, in 16 of the 30 states in the six geo-political zones of the country.
What you should know 
Victims Support Fund, joins other private and public sector initiatives including the  Coalition Alliance Against COVID-19 CACOVID which the Central Bank of Nigeria (CBN) revealed has so far incurred an expenditure of N43.27billion on the acquisition of, not only medical equipment and supplies but also food palliatives for vulnerable Nigerians.
Nairametrics reported that CACOVID  announced plans to deploy over N150 billion towards the setting up and implementation of a youth development programme. It also announced they have budgeted nothing less than N250 billion to rehabilitate damaged police stations across the country and solve the issue of unemployment.
MainOne Cable: A decade-old journey to bridging the digital divide in West Africa
In just a decade, MainOne has grown in leaps and bounds from its little beginnings to becoming recognized as one of Africa's biggest cable companies.
MainOne Cable Company Nigeria Limited recently celebrated 10 years in the business of bridging the digital divide in West Africa.
As the provider of the first privately owned, open access 7,000-kilometer undersea high capacity cable submarine connection in West Africa, MainOne continues to attract the interest of individuals, corporate bodies and government institutions across the continent.
However, the failure of the company's management to produce its financial statements since December 2014 raises questions.
Unsurprisingly, MainOne was among six telecom operators recently mandated by the Nigerian Communications Commission (NCC) to submit their yearly financial statements, within 7 months after the end of their financial year.
The company, though celebrated, is not without its challenges, which its financial statements would make clearer. However as we await the submission of the statement, Nairametrics looks into MainOne in this week's Company Profile to understand what makes it tick.
How it started
Funke Opeke returned to Nigeria in 2008, where she was faced with ridiculously poor internet connectivity, so she decided to do something about it.
She started Mainstreet Technologies, the developers of MainOne Cable in the same year, to serve as a service and network solutions provider, not only in Nigeria but in West Africa.
What is now recognized as one of Africa's biggest cable companies started with all of Opeke's savings as start-up capital. She encountered stiff challenges related to raising more capital to take care of the foundational works, feasibility studies, business plans, and technical plans. However, the company was able to pull through.
On April 28, 2008, Main Street Technologies awarded a turnkey supply contract for the MainOne Cable System to Tyco Telecommunications. After completing and commissioning the project, MainOne went live on July 22, 2010.
The company has since grown in leaps and bounds from its little beginnings. Its connections extend from Portugal to West Africa, with Cable Landings Stations along the route in Accra (Ghana) and later to other countries in Africa like Dakar (Senegal), Abidjan (Côte d'Ivoire), and Lagos (Nigeria).
The Phase1 cable system spans 6,900 kilometres. Additional connectivity extending to Angola and South Africa occurred in the Phase2 of the project.
In 2015, the company started operations of MDXi, said to be Nigeria's largest Tier III Data Center, and extended a submarine cable from Lagos to Cameroon.
Operations and unprecedented glitch
MainOne is in the business of providing telecommunication services and offers wholesale broadband services through a system of cable networks and fiber optic infrastructures.
With its services acclaimed to come at fair charges, MainOne Cable has in its clientele, telecommunication operators and providers, governments, large enterprises, and schools across 10 West African countries.
The company claims that its decision to provide its services at rates that are less than the current international bandwidth prices in the region is to encourage local content development via skills transfer of critical networking technologies and job creation, with the location of the network operational center (NOC) in Nigeria.
Main Street Technologies is also backed by influential investors such as the Africa Finance Corporation, the Pan-African Infrastructure Development Fund (PAIDF), and a couple of Nigerian banks.
In 2018, the company recorded a 74-minute glitch during a network upgrade that caused some Google global traffic to be misrouted through China. This temporary disruption attracted immediate reactions from critics, but the company assured that stringent processes had been put in place to prevent a repeat of such outage in the future. To its credit, there has been no other record of such.
Financials
In an interview with Nairametrics in 2017, Opeke stated that the company was yet to attain profitability, but was making strategic investments that would pay off in the future. However, with the last publicly available statement being that of 2014, there is no way to ascertain what level of progress has been made in the last 6 years.
The 2014 financial statement was audited by KPMG Professional Services at the time when Babatunde Dada was still CFO. The report showed progressive growth in the company's fortunes from 2011 to 2014. However, all of the company's expenses went up, despite the various cost optimization programs implemented.
Profit before tax grew from N146.8 million in 2013 to N189.6 million in 2014, while total revenue grew from N1.1 billion in 2013 to N1.7 billion in 2014.
In 2020, the COVID-19 pandemic and other incidents also took their toll on the company's finances. During the company's 10 years celebration recently, Opeke pointed out that the cost of the company's services had become slightly expensive due to power challenges and the currency volatility in the country.
However, she said that the company was working towards deploying smarter policies to further realise its vision. She also noted that the company was in the process of winding down its foreign debt obligations and increasing exposure to Naira loans, to shield itself from the impact of the fluctuating exchange rates, since its customers paid for services in naira.
Management  
A decade after its establishment, Opeke still runs MainOne Cable as the Chief Executive Officer, while Anil Verma serves as the Chief Technical Officer.
Others are:
Solanke Abimbola, Chief Finance Officer; Tinuola Ipadeola, Head of Corporate Services and Development; Gbenga Adegbiji, Chief Operations Officer MDXi; Abayomi Adebanjo, General Counsel; and Olawale Fayose, Company Secretary.
Heading the Board of Directors is Fola Adeola as Chairman, while Dapo Oshinusi, Taiwo Okeowo, Bennedikter Molokwu, Innocent Ike, Souleymane Keita, Banji Fehintola, Sipho Makhubela, George Olaka, Sandeep Fakun, and Praveen Beeharry, are all Directors.
With this calibre of talents and seasoned professionals on its management team, the mystery shrouding its financials becomes worrisome.
Recognitions
The over $400 million infrastructural investments in West Africa have made noticeable impacts across the economy and earned MainOne a number of recognitions and awards.
In 2019, MainOne was awarded the Datacloud Africa Award for Excellence in Data Center (Africa) and Africa Cloud Service Provider of the Year, Nigeria Business Leadership Award for Connectivity and Data Centre Service Provider of the Year, and BoICT Award for Best Tier III Data Centre in Nigeria – MDXi.
Others are NTITA Telecoms Wholesale Provider of the Year (2017), Lagos Chamber of Commerce and Industry Award for Excellence in Broadband Infrastructure (2016), Frost & Sullivan Best Practices winner for the Nigerian Data Center Customer Value Leaderships Award (2014), Ghana Telecoms Awards: Telecom Wholesale Carrier of the Year (2013), and Nigerian Telecoms Awards: Broadband Company of the Year (2011), African Telecom Hall of fame – Best Telecoms project of the year (2010), amongst others.
Bottom line
Besides acting in line with the new NCC policy, the Management of MainOne will have to do something about making the financial reports available to the public. Not only will this satisfy stakeholders' curiosity, but it will also keep interested and potential investors abreast with the progress made so far and help them determine where assistance is required.