GTB to go ahead with AGM, attendance by proxy
Guaranty Trust Bank (GTB) Plc has sought and got approval for its Annual General Meeting (AGM) to be attended by proxy.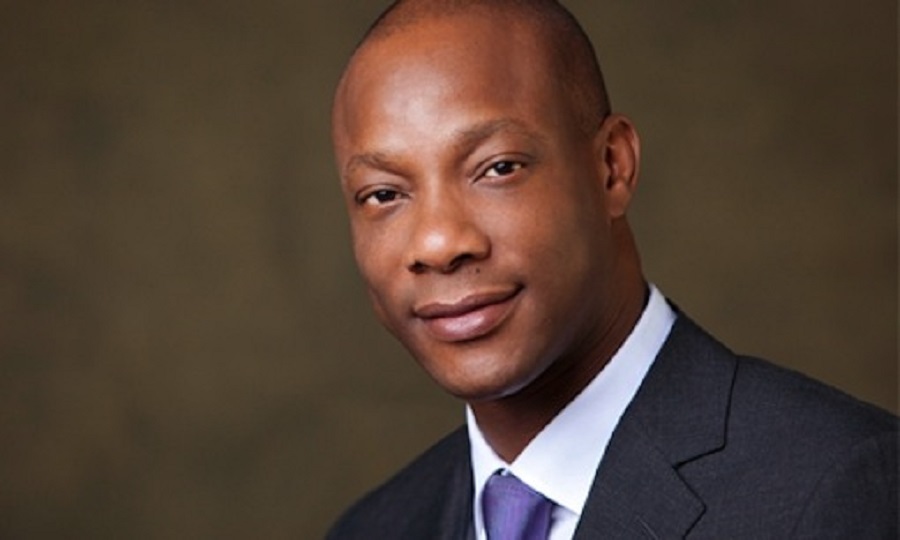 Against the backdrop of partial shutdown of business activities and capital market operations as precautionary measure to curtail the spread of the coronavirus disease, GTBank Plc has sought and got approval for its Annual General Meeting (AGM) to be attended by proxy.
This is to minimize contact and adhere to the directives of the Federal and Lagos State Governments.
This announcement is contained in a notification, which was sent by the bank to its shareholders and the Nigerian Stock Exchange (NSE) and signed by the bank's Company Secretary, Erhi Obebeduo.
The bank, which had scheduled to hold its AGM on March 30, 2020, had expressed its concerns over the health hazards arising from the coronavirus pandemic, which could be exacerbated by the public gatherings.
[READ MORE: COVID-19: NAFDAC to grant emergency approval for necessary products)
As a result of the pandemic, the Federal and State Governments including Lagos, which is the location for the meeting, have placed restrictions on public gatherings, meetings and movements in conformity to the global directive on adoption of social distancing measure.
In order to meet up with its obligations to its stakeholders and be able to exercise its corporate actions, which are predicated on the AGM, GTB Plc had sought for and gotten approval from regulatory authorities to have the meeting attended by proxy.
In the publication, the bank said, "In view of the legal framework and corporate actions predicated on the AGM, such as payment of dividends, election of Audit Committee members, the filing of Annual Returns and approval of the fees of external auditors, which actions will remain in abeyance if the AGM is postponed or cancelled, your company engaged the Regulators with a view to finding a solution that would balance the compliance with regulatory framework and minimize health hazards that could be exacerbated by such large gatherings.
"We are pleased to inform you that the Corporate Affairs Commission has graciously approved that the AGM should hold with attendance by proxy to minimize social contact. To this end, shareholders are encouraged to appoint proxies to represent them at the meeting, as the company would abide by the Lagos State Government directive of not having more than twenty-five (25) people in a gathering (or any number as may be permitted at the date of the meeting)."
The bank noted that as part of the measure, the AGM would also be streamed live on the bank's website and encouraged shareholders to log in to observe proceedings.
The shareholders that will attend will be required to go through safety/health measures as directed by the National Centre for Disease Control and Lagos State Ministry of Health.
Twitter to establish its first African presence in Ghana
Twitter has announced Ghana as headquarter of its operations in Africa.
Jack Dorsey, CEO of Twitter Inc has announced today in a tweet that the company is establishing a presence in Africa.
"Twitter is now present on the continent. Thank you, Ghana and Nana Akufo-Addo," Dorsey tweeted.
As part of its mission to serve the public conversation, Twitter is making it easier for everyone to join in and provide more relevant experiences for people across the world.
Why Ghana as a choice…
Twitter stated that it chose to expand to Ghana first because the country is an advocate of free speech, online freedom, and the Open Internet.
In a blog post the company said, "In line with our growth strategy, we're excited to announce that we are now actively building a team in Ghana. To truly serve the public conversation, we must be more immersed in the rich and vibrant communities that drive the conversations taking place every day across the African continent."
"Furthermore, Ghana's recent appointment to host The Secretariat of the African Continental Free Trade Area aligns with our overarching goal to establish a presence in the region that will support our efforts to improve and tailor our service across Africa.
"Whenever we enter new markets, we work hard to ensure that we are not just investing in the talent that we hire, but also investing in local communities and the social fabric that supports them. We have already laid foundations through partnerships with Amref Health Africa in Kenya, Afrochella in Ghana, Mentally Aware Nigeria Initiative (MANI) in Nigeria, and The HackLab Foundation in Ghana. As part of our long-term commitment to the region, we'll continue to explore compelling ways we can use the positive power of Twitter to strengthen our communities through employee engagement, platform activation, and corporate giving," Twitter stated.
The company is also looking to hire specialists to join several teams to operate in product, design, engineering, marketing and communications.
The choice of Ghana as HQ for Twitter's Africa operations is EXCELLENT news. Gov't and Ghanaians welcome very much this announcement and the confidence reposed in our country. 1/3 #TwitterInGhana #TwitterGhana https://t.co/HdCqFgXK0x

— Nana Akufo-Addo (@NAkufoAddo) April 12, 2021
Reacting to Dorsey's announcement, Ghanaian President, Nana Akufo-Addo, in a tweet said that the government and people of Ghana welcome welcomed the micro-blogging site.
"The choice of Ghana as HQ for Twitter's Africa operations is excellent news. Government and Ghanaians welcome very much this announcement and the confidence reposed in our country," President Akufo-Addo tweeted.
Youths need critical skills to strengthen Nigerian economy – Bankers Committee's FITC
Nigerian youths need to embrace adequate skills and create a pool of well-engaged workforce to directly strengthen the nation's economy.
Bankers Committee's FITC has called on Nigerian youths to embrace adequate skills and create a pool of well-engaged workforce to directly strengthen the nation's economy.
This was disclosed by the Managing Director, FITC, Chizor Malize, during the launch of its Future of Work Academy for Youths on Monday.
According to her, the initiative is to continuously bridge the knowledge gap in the country and Africa at large, as it is expected to equip the youths for the peculiar needs of the Future of Work.
It also seeks to solve the prevalent issue of producing university graduates with degrees and skills that have limited practical use in the current global job market, as well as the requirements for the Future of Work.
She said, "The world of work is changing rapidly, and competition for the right talent is fierce. Graduate talents have for decades been primarily identified and employed based on academic excellence, however, in the emerging world of work, creativity, innovation, and work-ready skills have become the non-negotiable indicators for competitive advantage, and to evaluate capabilities.
"It is therefore important for youths to build critical skills, that will equip them for the requirements of the Future of Work in the ever-evolving business landscape. The value FITC FOWA is bringing to corporations at this time cannot be overemphasized. By equipping youths and creating a pool of well-engaged workforce for organizations, FITC FOWA will be directly strengthening the economy and the society in general."
Malize added that the initiative offers essential courses in Data Science, Data Analytics, Coding, Digital Marketing, Graphics Designs, MS Excel & Analytics, Digital Marketing, Use of PowerPoint, and other key areas that have been strategically packaged to educate, enlighten, and upskill undergraduates and graduates with the vital skills for the Future of Work.
What you should know
Owned by the Bankers Committee (CBN, NDIC and all Nigerian deposit money banks), FITC was established in 1981 as a non-profit organisation limited by guarantee to provide capacity building and serve as a knowledge hub for the Nigerian Financial Services Sector.
Nairametrics | Company Earnings
Access our Live Feed portal for the latest company earnings as they drop.