Covid-19: List of pharmaceutical firms that will receive grants from the CBN
CBN, bankers committee announce list of pharmaceuticals for intervention programme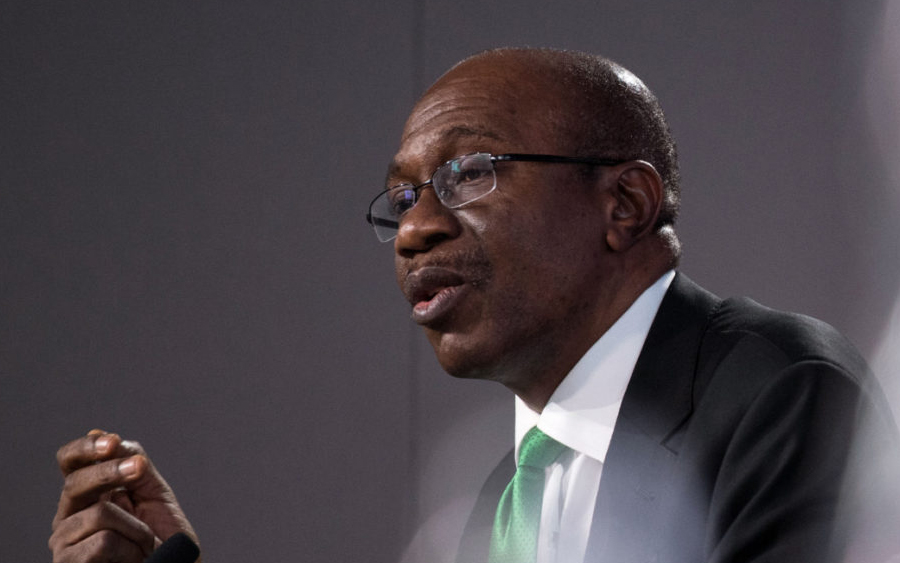 The Central Bank of Nigeria (CBN) and the Bankers Committee have announced a list of local pharmaceutical companies that will be engaged in their intervention programme in a bid to curtail the spread of the coronavirus disease. The companies will be given a grant to enable them to procure raw materials and equipment to boost local drug production in Nigeria.
This was disclosed by the CBN Governor, Godwin Emefiele on Saturday, March 21, during a press briefing in Abuja. In a press statement seen by Nairametrics, the Bankers' Committee gave its full support to the policy measures amounting to over N3.5 Trillion earlier announced by the CBN in response to the economic impact of the COVID-19 on Nigeria.
The chosen ones: Some of the pharmaceutical companies listed by the CBN Governor are Fidson Healthcare Plc, May and Baker Plc, Neimeth International Plc, Unique Pharma, Swiss Pharma, Dana Pharma, Orange Drugs, Sagar, GSK, Emzor Pharmaceuticals. Mr Emefiele also mentioned that the list was not exhaustive as more companies could also benefit.
According to Emefiele "the Bankers' Committee took the decision to support the pharmaceutical companies given the fact that the present pandemic was of grave public health concern, coupled with the fact that many drug-manufacturing countries planned or had already banned the export of drugs and medical supplies from their respective countries, thereby leaving Nigeria no choice but to produce the drugs locally."
READ MORE: RESCUE MISSION: CBN coordinates banks, other financial institutions, to raise N1.5 trillion for infrastructure
No profit motive: Emefiele also disclosed that engagements will be held with correspondent banks, trade creditors, trading partners regarding existing letters of credit and trade commitments. In a rather altruistic tone, the CBN Governor also said that profit would not be the primary motive at this time "rather, preserving confidence, financial stability and support for the economy will be the overriding objectives."
In line with his drive for supporting locally made goods and services, the CBN Governor and the Bankers' Committee advised Nigerians and companies to prioritize their import needs and focus more on sourcing raw materials and input locally.
Emefiele pointed out that in the course of the meeting, the Minister for Finance, Budget and National Planning, Zainab Ahmed, called and specifically requested that the CBN and the Bankers Committee pay particular attention to the health sector.
Ahmed assured of Federal Government's intention from the fiscal side, to provide waivers and incentives to encourage the pharmaceutical industry to come back again alive in Nigeria.
Jack Dorsey's Square set to acquire majority stake in Jay Z's Tidal for $297 million
Jack Dorsey's company, Square set to acquire Tidal, the streaming music service owned by Jay-Z for a $297 million deal.
Square, the mobile payments company owned by Jack Dorsey, announced on Thursday its plan to acquire a "significant majority" of Tidal, the streaming music service owned by Hip-hop music mogul, Jay-Z.
Square said it expects to pay $297 million, in a combination of cash and stock, for a stake in Tidal. Shawn "Jay-Z" Carter will join Square's board, subject to the closing of the transaction while Tidal will operate independently within Square.
Existing artist shareholders will still remain stakeholders. Other Tidal artist-owners include Beyoncé, Alicia Keys, Coldplay's Chris Martin, Kanye West, Madonna, Nicki Minaj, and Rihanna.
In a tweet made by Jay-Z today, he highlighted that "from the beginning that TIDAL was about more than just streaming music, and six years later, it has remained a platform that supports artists at every point in their careers. Artists deserve better tools to assist them in their creative journey."
He also commented that "Jack is one of the greatest minds of our times, and our many discussions about TIDAL's endless possibilities have made me even more inspired about its future. This shared vision makes me even more excited to join the Square board.
"This partnership will be a game-changer for many. I look forward to all this new chapter has to offer!"
Jack Dorsey, who is CEO of both Square and Twitter, also commented on this deal "comes down to one simple idea: finding new ways for artists to support their work."
"New ideas are found at intersections, and we believe there's a compelling one between music and the economy. I knew Tidal was something special as soon as I experienced it, and it will continue to be the best home for music, musicians, and culture."
Jesse Dorogusker, a Square executive will lead Tidal on an interim basis. He added that Square will offer financial tools to help Tidal's artists collect revenue and manage their finances. "There are other tools they need to be successful and that we're going to build for them,".
What you should know
Last month, Jack Dorsey and Jay-Z announced a Bitcoin fund focused on developing the cryptocurrency's adoption in Africa and India.
In 2017, Sprint bought a 33% stake in Tidal. This week, Jay-Z bought back those shares from T-Mobile (which acquired Sprint).
Last month, Jay-Z announced that he would sell 50 percent of his champagne company, Armand de Brignac — better known as Ace of Spades — to LVMH Moët Hennessy Louis Vuitton amid a downturn in the entertainment industry caused by the pandemic that has affected some of Jay-Z's holdings.
President Buhari, Osibanjo to take Covid-19 vaccine on Saturday
President Buhari and his Vice, Yemi Osinbajo will receive shots of AstraZeneca/Oxford COVID-19 vaccines on Saturday.
The Federal Government has announced that President Muhammadu Buhari and Vice-President Yemi Osinbajo, will receive shots of AstraZeneca/Oxford COVID-19 vaccines on Saturday to demonstrate vaccine safety to the public.
This follows the country's receipt of the first batch of about 4 million doses of the AstraZeneca Covid-19 vaccine under the COVAX initiative and the planned launch of the national vaccination campaign.
This disclosure was made by the Executive Director of National Primary Health Care Development Agency (NPHCDA), Dr Faisal Shuaib, at the second edition of the State House briefing in Abuja on Thursday, which is focused on Nigeria's response to the Covid-19 pandemic and the country's national vaccination strategy.
He said that the exercise will boost the confidence of Nigerians to receive the about 4 million doses of AstraZeneca/Oxford Covid-19 vaccine that arrived in the country 2 days ago.
Shuaib said, "The next step in the vaccination programme given that we've now received the vaccines is a launch that will be taking place at the National Hospital tomorrow. The time scheduled for that launch is 10 am. The launch will be conducted by the Chairman of the Presidential Task Force on COVID-19, (Boss Mustapha).
"The plan is to vaccinate the frontline health workers that work in the treatment centre of the National Hospital, those will be the first people just like we've communicated that frontline health workers will be the first people to take the vaccines.
"Launch of National vaccination campaign will take place at the National Hospital Abuja, Friday, March 5, 2021, with Frontline health workers.
On Saturday, the plan is to vaccinate Mr President, Mr Vice-President and strategic leaders, to demonstrate vaccine safety to the public.
 Again, we are hopeful that when Nigerians see leaders like Mr President and Mr Vice-President take the vaccines; it will increase their confidence around the safety of the vaccines.
"As you are well aware that even before the vaccines arrived in Nigeria, there is a lot of hesitancy. It is a global phenomenon. Vaccine hesitancy is similar no matter where you are, you have to provide the right information and to those people who have questions, we cannot dismiss their cynicism.''
The NPHCDA boss also said that state governments must certain requirements and obligations before the Covid-19 vaccines will be released to them.
He said, ''States have requirements and obligations to fulfil before the Covid vaccines will be released to them. They have to demonstrate they have taken steps to ensure proper storage, security, etc.''
What you should know
It can be recalled that the much-awaited AstraZeneca/Oxford vaccine arrived at Nnamdi Azikiwe International Airport Abuja around noon on Tuesday, March 2, 2021, onboard an Emirates airline.
The receipt of the 3.92 million doses of the vaccine is the first batch from the over 16 million doses allocated to Nigeria through the COVAX initiative, aimed at vaccinating about 20% of the population.
CEO @NphcdaNG: Launch of National vaccination campaign will take place at the National Hospital, Abuja, Fri March 5, 2021, with Frontline health workers

On Saturday the plan is to Vaccinate Mr. President & the VP and strategic leaders, to demonstrate vaccine safety to the public

— Presidency Nigeria (@NGRPresident) March 4, 2021
Nairametrics | Company Earnings