Covid-19: List of pharmaceutical firms that will receive grants from the CBN
CBN, bankers committee announce list of pharmaceuticals for intervention programme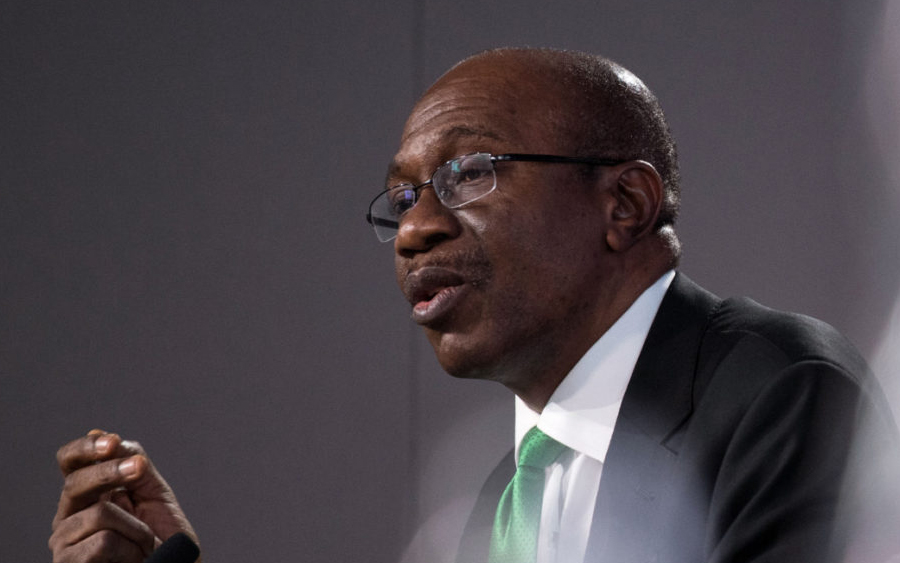 The Central Bank of Nigeria (CBN) and the Bankers Committee have announced a list of local pharmaceutical companies that will be engaged in their intervention programme in a bid to curtail the spread of the coronavirus disease. The companies will be given a grant to enable them to procure raw materials and equipment to boost local drug production in Nigeria.
This was disclosed by the CBN Governor, Godwin Emefiele on Saturday, March 21, during a press briefing in Abuja. In a press statement seen by Nairametrics, the Bankers' Committee gave its full support to the policy measures amounting to over N3.5 Trillion earlier announced by the CBN in response to the economic impact of the COVID-19 on Nigeria.
The chosen ones: Some of the pharmaceutical companies listed by the CBN Governor are Fidson Healthcare Plc, May and Baker Plc, Neimeth International Plc, Unique Pharma, Swiss Pharma, Dana Pharma, Orange Drugs, Sagar, GSK, Emzor Pharmaceuticals. Mr Emefiele also mentioned that the list was not exhaustive as more companies could also benefit.
According to Emefiele "the Bankers' Committee took the decision to support the pharmaceutical companies given the fact that the present pandemic was of grave public health concern, coupled with the fact that many drug-manufacturing countries planned or had already banned the export of drugs and medical supplies from their respective countries, thereby leaving Nigeria no choice but to produce the drugs locally."
READ MORE: RESCUE MISSION: CBN coordinates banks, other financial institutions, to raise N1.5 trillion for infrastructure
No profit motive: Emefiele also disclosed that engagements will be held with correspondent banks, trade creditors, trading partners regarding existing letters of credit and trade commitments. In a rather altruistic tone, the CBN Governor also said that profit would not be the primary motive at this time "rather, preserving confidence, financial stability and support for the economy will be the overriding objectives."
In line with his drive for supporting locally made goods and services, the CBN Governor and the Bankers' Committee advised Nigerians and companies to prioritize their import needs and focus more on sourcing raw materials and input locally.
Emefiele pointed out that in the course of the meeting, the Minister for Finance, Budget and National Planning, Zainab Ahmed, called and specifically requested that the CBN and the Bankers Committee pay particular attention to the health sector.
Ahmed assured of Federal Government's intention from the fiscal side, to provide waivers and incentives to encourage the pharmaceutical industry to come back again alive in Nigeria.
N40 billion Probe: Drama as Ag MD NDDC walks out on legislators
Pondei walked out of the hearing after accusing Hon. Tunji-Ojo of corruption.
The corruption allegation drama going on between the National Assembly and the Niger Delta Development Commission (NDDC) took a new twist as acting Managing Director of the commission, Prof. Kemebradikumo Pondei and his team on Thursday, walked out on legislators investigating the alleged N40 billion irregular expenditure in the commission.
Pondei walked out of the investigative hearing on Thursday in Abuja, after accusing the Chairman of the House of Representative committee on NDDC, Olubumi Tunji-Ojo (APC-Ondo) of corruption.
According to the acting Managing Director, "We in the NDDC are not comfortable with the Chairman of this committee, presiding over the matter. 
"He is an interested party and we do not believe that the NDDC can have justice because he cannot seat on his own case.
"We have no issue of appearing, we appeared before the Senate ad hoc committee and as long as he reminds, we will not make any presentation," he said
Details later…
Why Artificial Intelligence will separate winning banks from losers amid COVID-19
Banks around the world were already under pressure to fully deploy Artificial Intelligence prior to the pandemic.
Banking experts from around the world believe that Artificial Intelligence (AI) will become the differentiating factor between banks that will succeed and those that will fail, in the new era of global banking.
A new report by The Economist Intelligence Unit, which was sponsored by Geneva-based banking software company Temenos AG, surveyed some 305 banking executives from around the world. 77% of these bankers stated that AI will separate winning banks from losers.
The role of COVID-19 pandemic
The report also noted that the COVID-19 pandemic has put global banks under immense pressure to readjust their strategies and align with the technological requirements of the 21st-century banking industry.
"Retail, corporate and private banks were already under pressure to deploy new technologies and reshape their company cultures in order to compete with big tech firms and payment players. Now, as digital banking surges due to the coronavirus pandemic, this task is more pressing than ever," said some part of the report.
Key findings from the report
66% of banking executives say new technologies will continue to drive the global banking sphere for the next five years while regulatory concerns around these technologies remain top of mind for banking executives (42%).
77% of bankers believe that unlocking value from AI will be the differentiator between winning and losing banks.
45% of respondents are focused on transforming their existing business models into digital ecosystems. Therefore, banks are expected to continue to adapt their internal structures to digital technologies in order to enhance customer experience, product offerings, and new revenue streams.
The backstory and the present concerns
Prior to the outbreak of the Coronavirus pandemic which has destabilised the global economy and raised major health and safety concerns, many banks around the world were already making major efforts towards the adoption of Artificial Intelligence in their daily operations. Bank customers were encouraged to make use of digital banking solutions in a bid to reduce traffic in banking halls.
To a large extent, this worked, although the pandemic really helped to accelerate the pace. However, the widespread adoption of Artificial Intelligence has not come without some concerns/challenges. According to the report by The Economist Intelligence Unit, data bias, "black box" risk, and lack of human oversight as some of the main concerns bothering bankers.
The report did, however, specify some regulatory guidelines on how best banks can deploy Artificial Intelligence, as you can see below:
Ethics and fairness: banks must develop AI models that are 'ethical by design'. AI use cases and decisions should be monitored and reviewed and data sources regularly evaluated to ensure that data remains representative.
Explainability and traceability: steps taken to develop AI models must be documented in order to fully explain AI-based decisions to the individuals they impact.
Data quality: bank-wide data governance standards must be established and applied to ensure data accuracy and integrity and avoid bias.
Skills: banks must ensure the right level of AI expertise across the business in order to build and maintain AI models, as well as oversee these models. 
Why it matters
Artificial Intelligence is expected to remain very relevant for banks, even after the COVID-pandemic must have finally been brought under control. Therefore, it is expedient for banks around the world to really develop their AI capacity in order to succeed both during and after the pandemic.
---
You may download Forging new frontiers: Advanced Technologies will Revolutionise Banking by clicking here.
NITDA launches technology and entrepreneurship scheme
The programme will create local content in Nigeria's ICT space and jobs in the innovation and tech sector
The National Information Technology Development Agency (NITDA) has launched its Technology Innovation & Entrepreneurship Scheme that is specially designed for Information and Communication Technology (ICT) and Tech startups.
This was disclosed in a statement shared by the agency and signed by Head, Corporate Affairs, and External Relations, NITDA, Hadiza Umar. In the statement, she explained that the scheme, which targets young skilled Nigerians, would enable the digital economy needed for the growth of the nation's economy.
She said, "It is part of Nigeria's plan to create 100 million jobs in 10 years, and the program would be beneficial for ICT and tech startups in the nation. There is the need to build support systems that would help in reducing the barriers of entry for startups while increasing the capacity of hubs and startups to create new bankable products and services.
"NITDA initiated a scheme to provide opportunities for building the capacity of both hub owners and start-ups to ensure massive creation of technology entrepreneurs and jobs within the industry." 
According to her, the Digital economic Policy goes in line with the NITDA scheme which ensures skilled hub managers have the necessary support for tech startups and "build innovation ecosystems in their localities.
READ MORE: NCC creates digital economy department to harness technology in Nigeria
 "It will also build the capacity of hubs to support startups and build local innovation ecosystems, encourage innovation, increase technology and entrepreneurship skills among aspiring and existing entrepreneurs" she added.
She also said the programme will help create local content in Nigeria's ICT space, render services, and jobs in the innovation and tech sector. The hub managers are required to sign agreements with NITDA to enable them to train managers for other regions. Covering infrastructure needs like Internet and power supply. 
 "The participants will also be matched with mentors and guided by coaches as they build out their products and services. At the end of the training period, participants will be required to choose if they would like to begin a startup or to get a job," she added.
She revealed that those who sign up will be placed in a six-month incubator programme which will allow them to gain skills and work experiences needed to build a digital economy. Interested participants are advised to apply, as the portal closes on the 24 of July. See the portal here