Adopt these 9 traits, become a successful entrepreneur
Entrepreneurship, certainly, is not for everyone. But there are some personality traits that, if you possess, will set you on the right path to achieving your dreams and doing way better in the business world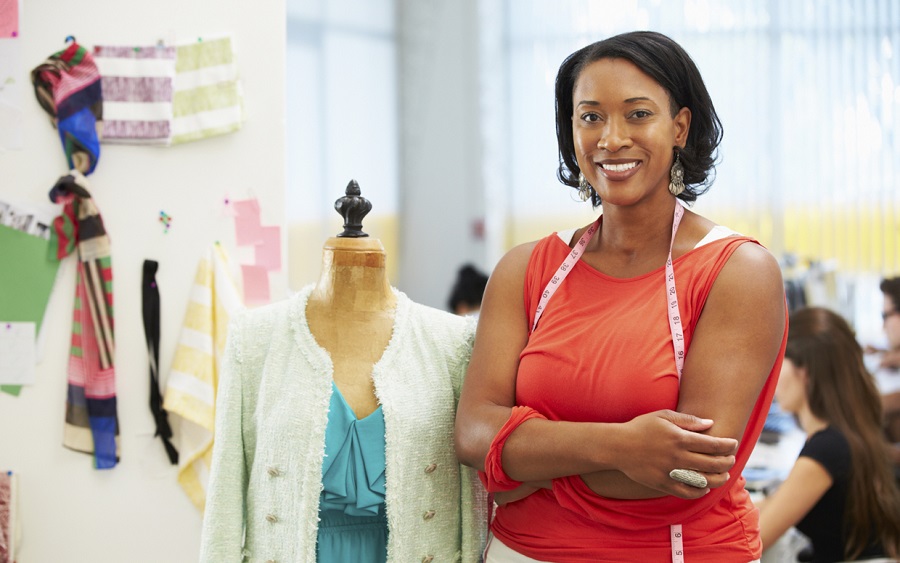 Entrepreneurship, certainly, is not for everyone. But there are some personality traits that, if you possess, will set you on the right path to achieving your dreams and doing way better in the business world.
According to a recent study by CPP Inc., the top two personality traits entrepreneurs possess are perception and intuition. This is because success does not necessarily come to those who are smartest but those that see key opportunities and take them. So do you think you may have what it takes to be a successful entrepreneur?
Here are nine other personality traits you must adopt:
Taking abstract thoughts and making them linear
It seems like everyone has an idea that they think is the next big thing, yet very few of those people ever take the steps to execute on it. Those that do often flail around while their ideas die a slow and painful death. The problem here is that you need to be able to take your idea and visualize the entire process, from creation through sales and beyond, in order to have a real chance at executing it effectively.
Read Also: 50% of top 500 companies will hold Bitcoin by 2021
Function better under stress
Startups are a grind. If you're one of those people that can't operate well under stress when the stakes are at their highest, you will most certainly fail. You must be comfortable being a bit out of control because there isn't a playbook for a startup — most of what you're going to do is learned along the way and won't be part of your plan. If, however, you're one of the few whose performance actually step up under stressful conditions, you'll be well suited for the startup lifestyle.
Be comfortable taking large risks
Startups are riddled with risks. The reality is that you're going to make little to no income for quite some time. Sure, there are ways to supplement this, such as keeping your corporate gig while you're in the early startup or pre-revenue phase, but at some point you're going to have to take a leap off the income cliff and work for free. Clearly, the plan is that you'll take on the risk in exchange for a potential greater payout down the road, but if you're not comfortable stepping away from your cushy job and salary, entrepreneurship is most definitely not for you.
READ MORE: This two minute test can determine if you are cut out to be an entrepreneur
Resilience
The reality is you're going to fail a lot, but you have to be able to look at these failures as learning experiences and without emotion so that you can correct them, execute and move on.
Sir Winston Churchill once said, "Success is the ability to go from one failure to another with no loss of enthusiasm." As an entrepreneur, you're going to fail. That's just an unfortunate fact. While something that drastic would be too much for most people to handle, an entrepreneur has the uncanny ability to get up and dust themselves off.
Flexibility
Being able to adapt to changes and challenges is crucial for any business. In fact, most entrepreneurs will inform you that their ideas or business plans are drastically different frim when they began. An idea may be brilliant, but ineffective in reality. Entrepreneurs are flexible enough to make the adjustments for that idea to be feasible. Furthermore, entrepreneurs are prepared and willing to modify their plans when new information arrives and when there are changes in circumstances.
Vision
Entrepreneurs see opportunities everywhere. They are innovators who are always on the lookout to either develop new ideas or improve existing products or services. And, chances are that is the main reason why they became entrepreneurs in the first place. At some points in their lives, they noticed things that could be better. But, just saying that things could be better wasn't enough. They actually put plans in motion. In other words, entrepreneurs have the ability to see the future before it happens.
Read Also: Six common misconceptions about entrepreneurship
Strong people skills
A successful entrepreneur is someone who has excellent communication skills for selling the products to customers and motivating the employees. Yes, most entrepreneurs who have the power to motivate their employees can see their businesses grow within no time. These entrepreneurs are also great at instructing others to be successful and highlighting the advantages of any situation.
Confidence
A successful entrepreneur never asks the question or keeps doubts in their mind about if they can succeed or if they are even worthy of success. They are normally confident enough that their knowledge and their know-how will help them make their business idea a success. And they radiate this confidence in everything that they do for the business.
Discipline
Successful entrepreneurs always focus their energy on making the business work, and for eliminating the distractions or obstacles to their goals. Their overarching strategies help them to reach the goals they have while they outline the plan to achieve the final outcome. Moreover, entrepreneurs become successful as they are disciplined to always make new steps every day towards the accomplishment of their goals.
Final words
So, if you are about to embark on the journey to be an entrepreneur, have just entered the journey, or have been in the journey but have not seen success, you need to adopt these traits and make them a part of you for gaining success.
FG to support MSME contribution to economy to boost development – Minister
The Minister said that the FG has schemes aimed at improving the post-pandemic climate for SMEs in Nigeria.
The Federal Government declared that it is working with stakeholders to improve MSME participation in the economy through improving the business climate which will create jobs.
This was disclosed by Amb. Mariam Katagum, Minister of State for Industry, Trade and Investment, at the 7th EMPRETEC Global Summit,  on Tuesday, themed "The Role of Entrepreneurship, MSME and EMPRETEC in post-COVID-19 Resurgence."
The Minister stated that the MSME sector of the economy is the growth engine of any economy which contributes to its development, job creation and export, amongst others.
"An MSMEs survey indicates that Nigeria's SMEs contribute nearly 50 percent of the country's GDP and account for over 80 percent of employment. No doubt, the sector is pivotal to Nigeria's growth, including reducing poverty and unemployment levels.
It has, therefore, become more apparent that supporting entrepreneurs and small businesses by creating opportunities for MSMEs to thrive is essential for increasing productivity, creating jobs, and boosting our economy.
This is why the Government is working with stakeholders across all sectors, to create the enabling environment for entrepreneurs and MSMEs to ensure that they grow now and into the future," she stated.
On economic sustainability
The Minister said that the FG has schemes aimed at improving the post-pandemic climate for SMEs in Nigeria. She also disclosed that the FG launched the National Policy on Micro, Small and Medium Enterprises (MSMEs), a framework for the resolution of the challenges faced by the sector.
The programmes launched by the FG includes the Survival Fund and Guaranteed Off-take Schemes, operated by a Steering Committee in the Ministry of Industry, Trade and Investment.
"The Government of Nigeria had, prior to the outbreak of COVID-19, initiated the MSMEs Clinics scheme as a strategy, aimed at providing support for the MSMEs in the country.
At the clinics, operators in the MSMEs space are engaged by regulators and business advisory experts, on issues ranging from entrepreneurship, skill development, finance, quality & standards, and on how to facilitate and grow their businesses and enterprises," she added.
What you should know 
Nigeria's unemployment rate as of the end of 2020 rose to 33.3% from 27.1% recorded as of Q2 2020, indicating that about 23,187,389 (23.2 million) Nigerians remain unemployed.
A combination of both the unemployment and underemployment rate for the reference period gave a figure of 56.1%. This means that 33.3% of the labour force in Nigeria or 23,187,389 persons either did nothing or worked for less than 20 hours a week, making them unemployed by our definition in Nigeria.
How SMEs can access capital in Nigeria
Despite the global consensus that SMEs are crucial to economic development, access to funds remains a militating factor against the sector's growth.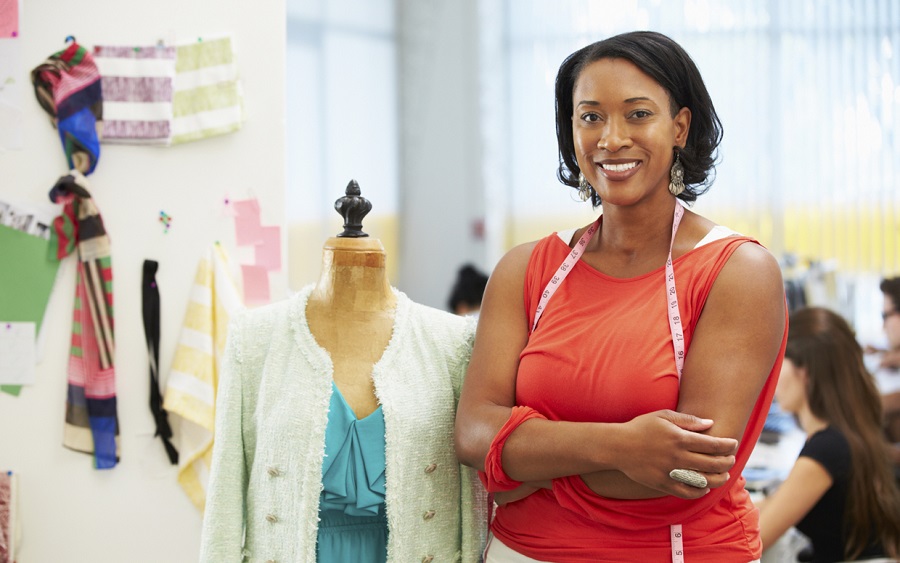 The significance of SMEs for any country, especially Nigeria, cannot be overemphasized. It is, therefore, not surprising that SMEs constitute one of the bedrocks of economic development in the country. This makes it a sector that should be given utmost priority by the government.
To get started, the government needs to make funding more accessible to small and medium enterprises at low interest rate. Reason being that they need capital to thrive and nurture their businesses. Despite the global consensus that SMEs are crucial to economic development, access to funds remains a militating factor against the growth of SMEs in both developed and developing nations of the world.
READ: Unemployement & Inflation: MSMEs as a path to recovery
The federal government of Nigeria with the support of the World Bank and the African Development Bank have tried in the past to assist SMEs through various credit schemes and loans structured to fund Small and Medium Enterprises, some of which are World Bank SME loan scheme, African Development Bank Export Stimulation Loan scheme; CBN Rediscounting and Re-financing Facility, National Economic Reconstruction Fund, Bank of Industry and the Graduate Employment Loan Scheme initiated by the National Directorate of Employment.  Moreso, there are other ways that SMEs can be funded which are through Bootstrapping, loans from banks, moneylenders and grants from government institutions and non-governmental institutions.
                                                         SME Funding

Bootstrapping
73%
Financial Institutions
2%
Others
0.21%
Source: Nigerian Institute for Social & Economic Research
According to NISER findings, about 73% of SMEs raised their funds through Boostrapping (personal savings), about 2% obtained their funds from financial institutions, while 0.21% obtained their funds from other sources.
Here are some ways that SMEs are can access funds in Nigeria.
READ: Afreximbank sets up a $500 million fund to support Africa's creative industries
Accessing loans from banks
Banks (Commercial, Merchant & Development banks) offer credits to Small & Medium Enterprise in Nigeria. Before giving you a loan, they need to ascertain that you are creditworthy, and your business would have gotten to a particular stage. Also, you need to know that before applying for a loan, your small-scale business must conform with the goals and interest of the financial institution you want to apply to. Other things banks put into consideration before disbursing a loan are a well-written business plan, a financial record, collateral, and a guarantor. Nevertheless, many financial institutions are sceptical about giving SMEs loans because of the associated risks. Some prefer to pay the fine imposed for not meeting the target of giving SMEs loans than run the risk of being exposed to them.
Funding from Small and Medium Industries Equity Investment Scheme (SMIEIS)
Another source of funding for SMEs in Nigeria is the Small and Medium Industries Equity Investment Scheme (SMIEIS) Fund. This type of funding is designed to finance SMEs through venture capital. This initiative is from the government and its aim is to advance SMEs to drive industrialisation, poverty mitigation, sustainable economic development, and creation of employment. Venture Capital financing provides funds as a loan to SMEs with the idea of converting the debt capital into equity in future. Venture capital may be regarded as an equity investment where investors expect significant capital gains in return for accepting the risk that they may lose all their equity. To be eligible for equity funding under the scheme, a prospective beneficiary shall have the following:
Be registered as a limited liability company with the Corporate Affairs Commission and comply with all relevant regulations of the Companies and Allied Matters Act (2020) such as filing of annual returns, including audited financial statements.
Be in compliance with all applicable tax laws and regulations and render regular returns to the appropriate authorities.
Grants from non-governmental organisations/foundations
Business grants are another source of funding and they are mostly given by NGOs and foundations. These grants can be accessed by individuals, firms/company, business, or corporations to develop their businesses or scale up operations. One of the best ways to get finance for business or ideas is getting a grant. While a loan is a good alternative, a grant is far better than a loan. It gives you the peace of mind to build and grow your business or idea. It is like getting "free money." There are many organizations that offer grants in Nigeria, Africa and worldwide. Some of these organizations are the Tony Elumelu Foundation, Bank of Industry, YouWIN, AYEEN financial grant, etc.
Bootstrapping
This is a situation where business owners resort to funding their businesses with their savings and revenue without the support of venture capitalists or bank loans. Apart from personal savings, financial support for businesses, especially at the startup stage, can also be sourced from relatives and friends.
Getting loans from microfinance schemes/moneylenders
Due to the rigorous processes and high interest rates demanded by commercial banks, Microfinance banks were established to assist small businesses in securing loans. SMEs are eligible for Microfinance loans if they meet the requirements stipulated by the bank.
In conclusion, SMEs constitute the driving force of industrial growth and development in the country. The government should focus on and nurture the sector by making funds at low-interest rates more accessible to players in it to help them thrive.
Nairametrics | Company Earnings
Access our Live Feed portal for the latest company earnings as they drop.