Canada invites 3,900 new PR candidates, introduces new programme to attract Nigerians
The Canadian Government has invited new 3,900 Express Entry candidates to apply for permanent residency in its latest draw, introduced new programme to attract more Nigerians
The Canadian Government has invited 3,900 Express Entry candidates to apply for Permanent Residency (PR) in its latest draw, with a Comprehensive Ranking System (CRS) score of 471, a point over the previous draw held in February, which had a minimum score of 470.
Meanwhile, as the number of Nigerian International students studying in Canada increases every year, the Canadian Government has introduced a new pilot program intended to help expedite the study permit application process for Nigerians.
The program, known as "The Nigerian Student Express (NSE)" pilot, is for Nigerians who have been accepted to a Canadian post-secondary institution. This means that eligible candidates need to have been accepted to a bachelor's, master's or doctorate degree program, or a post-graduate diploma course in Canada.
This initiative is aimed at shortening the process involved in acquiring study permits for Nigerians from an average of eight weeks to 20 days.
[READ MORE: Canada invites 4,500 Express Entry Candidates, as cut-off score drops to 470)
In order to reach this year's 85,800 ITS target, the Canadian Government has started issuing larger numbers of invitations in every draw. This round brings the total number of ITAs issued this year to 18,700, indicating a 21.79% achievement so far.
A tie break of March 4 was applied, indicating that all candidates with CRS scores of 471 and above who entered their profiles in the Express Entry before the date received invitations to apply.
How CRS Score works 
The Comprehensive Ranking System (CRS) is a score awarded to applicants, considering factors such as age, education, skilled work experience and language ability in English or French.
A set number of the highest-ranked candidates receive invitation for Canadian permanent residence through frequent draws from the pool of applicants.
Canada's Express Entry system manages the profiles of candidates for three of Canada's main economic-class immigration programmes, which are: the Federal Skilled Worker Class, Federal Skilled Trades Class and Canadian Experience Class.
[READ ALSO: Canada invites fresh 3,500 candidates to apply for Permanent Residence)
Why Nigerians travel abroad 
Nigerian immigration to Canada has been booming in recent years, being the fourth most represented nationality among new permanent residents in 2019, many of which are young people in search of academic pursuits that give study-work opportunity to immigrants.
The educational system in Nigeria is on a steady decline, characterized by lack of an enabling learning environment and recurring strike actions. The Academic Staff Union of Universities (ASUU) is currently embarking on a two-week warning strike, which has over the years been a thorn on the flesh of Nigerian students, increasing the duration of a program that would have been completed in four to five years to six years or more.
Chad's President Deby dies of injuries suffered on the frontlines, as son takes over
The President had visited the frontlines to share his election victory with the soldiers before the unfortunate incident.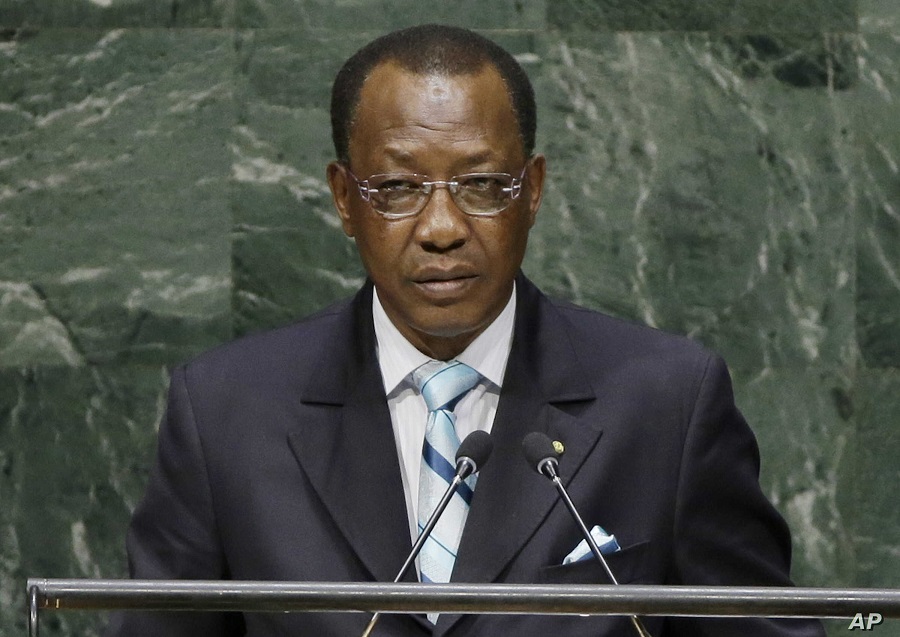 President Idriss Deby of Chad has died of injuries suffered on the frontlines when some terrorists attacked the army. The President had visited the frontlines to share his election victory with the soldiers before the unfortunate incident.
The departure of the newly re-elected President was disclosed by the AFP News Agency on Tuesday through its Twitter handle.
It tweeted, "#UPDATE Chad's newly re-elected President Idriss Deby Itno, in power for three decades, died Tuesday of injuries while fighting rebels in the north of the Sahel country, the army says."
Meanwhile, a four-star general who is a son of Chad's slain president Idriss Deby Itno will replace him at the head of a military council, the army announced Tuesday.
"A military council has been set up headed by his son, General Mahamat Idriss Deby Itno," the army's spokesman, General Azem Bermandoa Agouna, said on state radio, shortly after the announcement that the newly re-elected president had died of wounds while fighting rebels in the north of Chad.
Elon Musk loses an estimated $6bn after a Tesla car accident killed two people
Elon Musk's net worth dipped by $6 billion following a tragic Tesla car accident that killed two people.
The second richest man in the world, Elon Musk, witnessed his wealth shed an estimated $6bn after a Tesla car was involved in an accident that led to the death of two people.
Tesla stocks dropped by 3.8% after the news of the crash went mainstream. The resultant effect on Elon Musk's wealth was a $5.71bn loss in a single day.
READ: Google threatens to remove its search engine from Australia due to media code
The Accident
Two men lost their lives on Saturday night in Houston when their 2019 Tesla model car slammed into a tree. Police authorities on sight claimed the car might have been on autopilot due to the sitting position of the corpses.
They also struggled to put out the fire from the Tesla car and even called Tesla for help. The death of the two men has sparked a heated argument between Tesla and its critics. Autopilot or not?
Although police officers' assertion that the car may have been on autopilot remains unconfirmed, it has raised serious uncertainty about the safety of Tesla's autopilot feature and Tesla's critics are not backing down on this.
READ: Dealers explain why 'Tokunbo' Cars are expensive
Elon Musk reacts
Elon Musk has reacted to the news, insisting that the autopilot feature in the crashed vehicle was not enabled. According to him, the Wall Street Journal's coverage of the accident was not professional.
READ: Meet the 39 years old Chinese billionaire electric car maker 
What you should know
Elon Musk is now worth $183bn following the recent drop. He closed the gap on Amazon's Jeff Bezos to $4bn early last week. The gap has widened to $14bn today.
Nairametrics | Company Earnings
Access our Live Feed portal for the latest company earnings as they drop.