CBN releases new capital base, sanctions for Microfinance Banks in new draft guidelines
Microfinance Banks have received new revised supervisory and regulatory guidelines from the Central Bank of Nigeria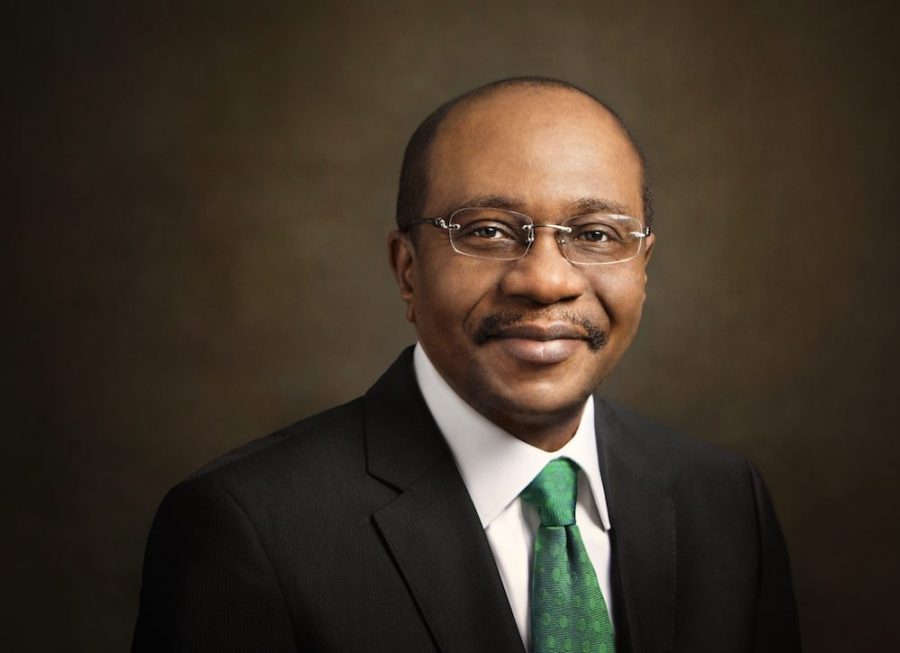 Microfinance Banks have received new revised supervisory and regulatory guidelines from the Central Bank of Nigeria (CBN) that increase their minimum capital and stipulate sanctions for banks that divest from their approved business.
The revised supervisory and regulatory guidelines stipulate that any bank that operates outside its approved business would be fined the sum of N500,000 and such will forfeit its estimated profit.
Also, before any Microfinance Bank restructures or performs any reorganisation, it must receive the CBN's approval or risk N500,000 fine.
On the issue of capital base, the CBN maintained the minimum capital for a unit Tier 1 Microfinance Bank at N200 million, stating that by April 2020, the Tier 1 must have an N100 million capital threshold and by April 2021, the capital threshold must be N200 million.
Also, CBN increased the capital base for Tier 2 unit Microfinance Bank to N50 million. This means, by April 2021, the Tier 2 unit firms must have a capital threshold of N50 million, but this year, by April 2020, the capital threshold should be N35 million.
(READ MORE: CBN's Emefiele congratulates Dr Kingsley Obiora as he assumes office)
For the state-based Microfinance Banks, the CBN said their capital by April 2020 should be N500 million and N1 billion by April 2021, but for national microfinance banks, by April 2020, they must have a capital of N3.5 billion and N5 billion by April 2021.
The last time such recapitalisation occurred for Microfinance Banks was in 2018 when the minimum capital base for national microfinance banks was N2 billion; N100 million for state microfinance banks, while the unit microfinance banks had a minimum capital requirement of N20 million.
According to the CBN, the changes were made to improve the performance of the Microfinance Bank in the financial industry.
"The need to reposition and strengthen MFB towards improved performance had become apparent as revealed from the report of a recent review of the subsector.
"Accordingly, the 2012 guidelines have been reviewed to strengthen and complement other on-going reform in the MFB sector. An exposure draft of the review guidelines is hereby issued for comments and observations."
COVID-19 Update in Nigeria
On the 19th of October 2020, 118 new confirmed cases were recorded in Nigeria
The spread of novel Corona Virus Disease (COVID-19) in Nigeria continues to record increases as the latest statistics provided by the Nigeria Centre for Disease Control reveal Nigeria now has 61,558 confirmed cases.
On the 19th of October 2020, 118 new confirmed cases were recorded in Nigeria, having carried out a total daily test of 11,794 samples across the country.
To date, 61,558 cases have been confirmed, 56,697 cases have been discharged and 1125 deaths have been recorded in 36 states and the Federal Capital Territory. A total of 590,635 tests have been carried out as of October 19th, 2020 compared to 578,841 tests a day earlier.
COVID-19 Case Updates- 19th October 2020,
Total Number of Cases – 61,558
Total Number Discharged – 56,697
Total Deaths – 1,1125
Total Tests Carried out – 590,635
According to the NCDC, The 118 new cases are reported from 10 states – Lagos (51), Rivers (26), Imo (12), Osun (8), Plateau (6), FCT (5), Kaduna (4), Ogun (3), Edo (2), Niger (1)
Meanwhile, the latest numbers bring Lagos state total confirmed cases to 20,696, followed by Abuja (5,923), Plateau (3,587), Oyo (3,415), Rivers (2,735), Edo (2,645), Kaduna (2,532), Ogun (1,983), Delta (1,812), Kano (1,741), Ondo (1,657), Enugu (1,313),  Kwara (1,050), Ebonyi (1,049), Osun (916), Katsina (904), Abia (898), Gombe (883).  Borno (745), and Bauchi (710).
Imo State has recorded 610 cases, Benue (484), Nasarawa (478), Bayelsa (403),  Ekiti (329), Jigawa (325), Akwa Ibom (295), Anambra (275), Niger (274), Adamawa (248), Sokoto (162), Taraba (117), Kebbi (93), Cross River (87), Zamfara and Yobe (79), while Kogi state has recorded 5 cases only.
READ ALSO: COVID-19: Western diplomats warn of disease explosion, poor handling by government
Lock Down and Curfew
In a move to combat the spread of the pandemic disease, President Muhammadu Buhari directed the cessation of all movements in Lagos and the FCT for an initial period of 14 days, which took effect from 11 pm on Monday, 30th March 2020.
The movement restriction, which was extended by another two-weeks period, has been partially put on hold with some businesses commencing operations from May 4. On April 27th, 2020, Nigeria's President, Muhammadu Buhari declared an overnight curfew from 8 pm to 6 am across the country, as part of new measures to contain the spread of the COVID-19. This comes along with the phased and gradual easing of lockdown measures in FCT, Lagos, and Ogun States, which took effect from Saturday, 2nd May 2020, at 9 am.
On Monday, 29th June 2020 the federal government extended the second phase of the eased lockdown by 4 weeks and approved interstate movement outside curfew hours with effect from July 1, 2020. Also, on Monday 27th July 2020, the federal government extended the second phase of eased lockdown by an additional one week.
On Thursday, 6th August 2020 the federal government through the secretary to the Government of the Federation (SGF) and Chairman of the Presidential Task Force (PTF) on COVID-19 announced the extension of the second phase of eased lockdown by another four (4) weeks.
READ ALSO: Bill Gates says Trump's WHO funding suspension is dangerous
Nigerian firm set to raise $1.2 billion to purchase electricity meters
MAPCo plans to raise N480 billion to purchase electricity meters and to help the DISCOs plug revenue gaps in their operations.
A Nigerian firm, Meter Assets Finance and Management Company (MAPCo), has concluded plans to raise N480 billion ($1.2 billion) over the next 3 years, to purchase electricity meters and help the electricity distribution companies (DISCOs) plug revenue gaps in their operations.
This is also in line with the Federal Government's initiative to ensure that all electricity consumers are metered, which will put an end to estimated billing by the DISCOs.
According to a report from PricewaterhouseCoopers, less than one-tenth of Nigeria's 41 million households have their electricity consumption metered, and half of those are faulty. As a result, distribution companies have to estimate bills, resulting in constant conflict with the consumers that delay payments.
The Chief Executive Officer of New Hampshire Capital, Onion Omonforma, said the Meter Assets Finance and Management Co. hopes to end the practice of estimated billings by raising funds to purchase and supply meters to consumers.
New Hampshire Capital, FBNQuest and Kairos Investments Africa are helping to package and structure the venture, known as MAPCo, for investors to either buy equity or inject debt into the company.
What they are saying
Omonformaa said, "The electricity distribution firms will then have the money to go back and buy more meters and the cycle continues, paving the way to close the metering gap. MAPCo will collect the cost of the meters from consumers at a premium over the next 10 years. The meters will be handed over to the power-distribution companies once paid off.''
While disclosing that MAPCo plans to issue a N100 billion bond in the next year, Omonforma also pointed out that roadshows have been planned for the U.S. and Europe, and will include local institutional investors.
He said, "We envisage that a lot of people who are looking for a long-term instrument will key into it,"
It can be recalled that apart from repealing the estimated billing methodology in determining tariffs for electricity consumers; the Federal Government had insisted that all consumers must be metered, as part of the condition for a tariff increase.
Also, as part of the agreement reached with the organized labor in respect of the tariff increase; the Federal Government disclosed that the National Mass Metering Programme will be accelerated, with the distribution of 6 million meters to Nigerians for free.
What this means
A huge number of electricity consumers across the 36 states and the FCT are still unmetered by their respective DISCOs. This initiative by MAPCo will help bridge the existing gap, with more electricity consumers acquiring a prepaid meter and doing away with the controversial estimated billing.
Furera Jumare resigns from Union Bank Board following appointment by Jigawa State
Mrs. Furera Isma Jumare has resigned her role on the Board of Union Bank of Nigeria Plc.
Following her appointment as Director-General of the Jigawa State Investment Promotion Agency, Mrs. Furera Isma Jumare has resigned her role as Independent Non-Executive Director on the Board of Union Bank of Nigeria Plc. This in line with regulatory guidelines precluding certain categories of public servants from serving on boards of banks and other financial institutions.
Commenting on the Mrs. Jumare's resignation, Board Chair, Mrs. Beatrice Hamza-Bassey, said:
"Since joining the Board in May 2017, Furera has been an invaluable voice in the Boardroom. Her experience and professional counsel directly contributed to our wins in recent years and in helping us navigate challenging times. She also served studiously as the Chair of the Board Governance Committee and Member of the Board Audit and Risk Management Committees. On behalf of the Board, I thank her for her diligent service and wish her much success as she answers the call of service to her State."
Chief Executive Officer, Mr. Emeka Emuwa, said:
"Furera's appointment is a clear acknowledgement of her experience and accomplishments in her long career including in her role as Director with Union Bank. The Board and Management are grateful for her service and wish her the best in her new role."
 Mrs. Jumare's resignation is effective immediately.