Simple ways to prioritize customer service for your small business
In order to capitalize, small businesses and startups looking to grow must build a culture that cares about the customer.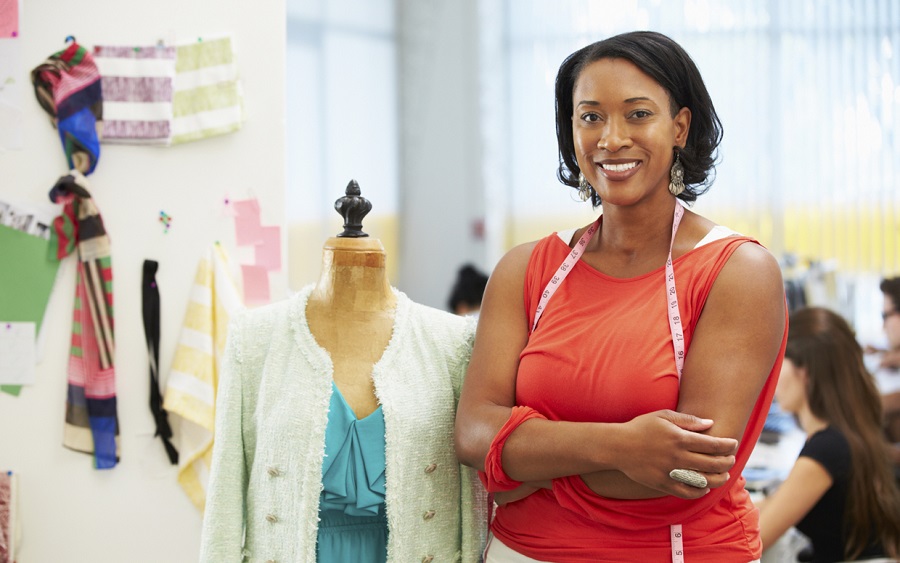 The question is simple: "Are you taking time to make sure the customer is at the heart of your brand experience?''
Customer experience has to be a part of your company's DNA. Great customer experiences are what set companies apart in crowded marketplaces because they create passionate and vocal customers. This competitive advantage is hard for another business to break down because they have to battle that existing business-to-customer relationship first.
Whether via service interactions, product quality, or overall brand, experience has become the deciding factor that determines whether or not a customer will do business with a company. In order to capitalize, small businesses and startups looking to grow must build a culture that cares about the customer. And to really succeed, there can be no fake-it-till-you-make-it.
Here are a few ways small businesses can realize tremendous success by putting customer success at the heart of their companies.
Care about your employees
If you want to build your brand through satisfied customers, you need to start by ensuring satisfied employees. When employees are happy and actualized, it compounds their desire to help others. Besides, a "culture of caring" has no limits: You cannot legitimately care about customers if you don't care about the people serving them.
(READ MORE: Millennials changing the definition of work; doing the most with freelancing)
Develop a rapport with all of your customers
When you're running a small business, it's easy for your team to get to know its customers. Your customer demand is small and support agents can spend plenty of time diving into service inquiries. As you scale, however, that extra time will shorten. When your customer base grows, your agents will need to focus on efficiency as much as they focus on customer satisfaction.
Before this happens, be sure to take advantage of early opportunities to bond with customers. Your first users are probably your biggest fans and they'll likely become customer advocates if you build a rapport with them.
Hire employees who are great communicators
Small businesses tend to have small service teams of about three to five people. And, in many cases, customer service isn't the rep's only job. For many small businesses, employees find themselves wearing different hats and performing a variety of tasks, including service and support. This structure can work, but it depends heavily on your employees' skills.
You need to be sure you're hiring people who are stellar communicators and great at working with people. They need to be able to understand customer needs and flexible enough to adapt to sudden change. Good customer service is an effective way to grow a customer base, but you need excellent support reps for it to work.
Focus on customer retention strategies
If you've just started running a small business, you may want to write this stat down. It can cost up to 25x more to acquire a new customer than it does to retain an existing one. This means improving customer retention is your key to increasing profits. You can develop a customer retention strategy that delights customers and encourages them to return to your business.
One commonly used method is a customer loyalty program that rewards people every time they buy from you. This incentivizes them to return to your business and avoid your competitors.
Define customer service vs. customer success
While these two things are related, they're definitely not the same. Customer service is a support functionality, designed to answer questions and help customers through specific issues. Customer success, on the other hand, is a proactive movement designed to solve overarching challenges and build long-term success. Customer Success might seem like a nice-to-have for small businesses, but both functions are vital to a customer's hierarchy of needs.
Let customer service shape your sales and marketing efforts
No small business can afford to take customer relationships for granted, and the best way to avoid that is to build them right into your sales and marketing strategies. Consistently excellent customer service gives you a unique selling proposition, repeat business, and most importantly, trust.  You have a 60-70% chance of getting business from your existing customers compared to only a 5-20% chance of selling to new prospects. Customers have no idea how many channels a brand offers, and really don't care. They just want to communicate on the one that's most convenient for them.
Take advantage of social media for customer service 
Social media is one of the rising stars of customer service mediums. Customers love using it for support because they can instantly report problems and automatically receive notifications on updates. Additionally, popular social media sites like Facebook and Twitter offer in-app customer service tools, including live chat and AI. These automation features streamline the support process and improve the customer experience.
(READ ALSO: Financial decisions you must take now)
Collect customer feedback after each interaction 
Customer feedback is incredibly valuable when a service team is first starting out. Negative feedback shows what customers are trying to do and the roadblock that's preventing them from reaching their goals. Positive feedback reveals your customers' values and the aspects of your business they admire most. Analyzing this feedback can help you make important business decisions that extend beyond customer service. Marketing teams use this information to create effective campaigns that attract your target audience's attention. Sales teams will identify timely opportunities to upsell and cross-sell, optimizing your odds for a repeat purchase. And, finally, product development can use this data to fine-tune products and address common customer roadblocks.
Always be asking
Customer engagement is an uphill battle. So when a customer comes to you for help, that's an opportunity—they're already listening, so now's your chance to talk to them. At that moment, you have more of your customers' attention. You can use that opportunity to not only provide great customer service or support experience but to make progress on other goals.
In summary, customer service is a team-wide effort. Don't view it as a chore—view it as an opportunity to learn more about your own product.
Where to invest in May
Post-COVID-19 lockdown, Nigerians need to send their money on the right errands in May 2019, if they will not be caught napping the expected recession.  
This May, post-COVID-19 lockdown, Nigerians need to send their money on the right errands, if they don't want to be caught napping during the anticipated recession.
When listing out assets that should make up the ideal portfolio in May 2020, founder of Nairametrics, Ugochukwu "Ugodre" Obi-Chukwu, explained that investors should consider choice stocks in the Nigerian and foreign stock exchanges, as well as investments in money market instruments where some decent profits can be made.
Ugodre said this during the maiden edition of the Nairametrics Monthly Investment Guide Webinar.
According to him, this will also be the time to look into Agri-Tech investments, using crowdsourcing platforms, after which you can sit back and watch your funds grow over a time span of 5 months to a year.
According to him, it is also important to invest in foreign currencies and crypto-currencies to balance one's portfolios.
He noted that foreign direct investments have reduced over the last couple of years due to reduced trust in Nigeria's economic policies, and the desire of foreign investors to cash out their funds with ease. This also explains why portfolio investments grew by 38% in 2019.
He said, "Foreign investors love portfolio investments because when they put their money in, they can easily take it out as well."
(READ MORE:   CrowdFunding: Who is qualified according to new SEC Guidelines)
Finding the right stocks
On the stock market, he noted that quite some stocks improved in the month of April and could improve in the coming months. He listed 20 suggested shares, including six stocks which he described as COVID-19 proof.
Dangote Sugar Refinery, May & Baker Nigeria Plc, GSK, Neimeth International Pharm, Nestle Nigeria, and Cadbury Nigeria Plc are fast-moving consumer goods companies that are expected to be resistant to pressure from the pandemic.
He advised investors to track stocks that are liquid, have good financials and good corporate governance, in order to limit risks borne by investors. Valuation of the shares, he said, could be done by comparing stock value and earnings per share.
Working around cryptocurrency volatility 
While making a presentation on "Why Bitcoin should be in your portfolio," Yele Badamosi, CEO of Bundle stated that foremost cryptocurrency, Bitcoin, had maintained a steady appreciation over the last decade giving investors high yields.
Although the market is highly speculative and unregulated, its high returns and high risk indicate that investors with high-risk appetites could find the market more attractive.
To avoid being on the wrong side, he advised users to consider time-based rebalancing, or tolerance rebalancing to reduce risks and rebalance one's portfolio.
(READ MORE: AfCFTA delay: A bane to Africa's $3.4 trillion economic bloc)
"There are reputable people in the space, but it is important to do your research, start small, and buy regularly. Be wary of get-rich-schemes and unrealistic guaranteed returns," he advised. 
With applications like Bundle Africa on Google Play Store, buying cryptocurrencies is as easy as selecting the buy button and having it saved in your bundle wallet.
What to expect in Q2 2020
According to Wale, an economist, who also spoke at the webinar, the demand for crude oil will remain low as several countries and businesses are still in lockdown, even though OPEC has cut down production.
Interest rates may remain low, though, despite this, Nigerian business entrepreneurs cannot expect single-digit interest rates.
"Foreign reserve and government reserves will remain under pressure in the coming months. The World Bank says that this is the worst year so far, going back to the great depression and this is what I think as well. This is probably going to be the worst economic crisis we have seen," Wale said.
He added that with the exception of industries in the Healthcare sector, telco companies, digital technology companies, and food producers, other sectors could very well expect a big hit.
Why risk your life when you can bank with V by VFD (VBank or V)
Unlike other apps that are laced with either unbidden and hidden charges, V is free, as there are no charges for customers whether they are transferring money to another customer of V or another bank.
The recent lifting of the lockdown has seen Nigerians rush to the banks to execute banking transactions that they have missed in the last five weeks.
Saying that this action or mis-action contravenes the physical distancing preached by the health agencies and government, is only stating the obvious. By doing this, they endanger themselves, and other family members whom they return to after their day at the bank.
But what if it was possible to do all your banking from your phone?
V to the rescue
V disrupted the banking industry when earlier this year, it launched a highly optimized virtual bank app that enables users to carry out all banking transactions with ease and from their phones.
Users are able to create and set up a bank account with the app within 5 minutes and start carrying out transactions immediately.
Of course it doesn't matter if you already have an account with the traditional banks. There's always room for pleasant disruptions, aren't there?
What they offer
VBank was launched as Nigeria's first fully virtual bank to close the gap which hitherto existed between established traditional banks and their customers. That means there are no barriers between the bank and its teeming customers and potential customers.
Unlike other apps that are laced with either unbidden and hidden charges, V is free, as there are no charges for customers whether they are transferring money to another customer of V or another bank.
(READ MORE: VFD Group meets nutritional needs of residents of Olowogbowo community)
According to Azubike Emodi, MD/CEO, VFD Microfinance Bank, experts behind V are taking a consumer-centric approach with an aggressive feedback collection mechanism to build an app that meets the objectives of the customer.
The app, which is available for download on App store and google playstore allows users to monitor expenses and income, categorize budgets, and set spending limits. V is available to download by searching for "V by VFD" on App Store and Google Play store.

What else could one ask for in a bank?
Another landmark feature of V is referral functionality (Veelage), which is also connected to monthly financial reward. It allows interested users of V to earn income and advance though the V community simply by getting account holders signed up with a unique ID and maintaining an average balance.
About this unique feature, Olukunle Salami, Business Performance Manager, VFD Group Plc would say that It is a 2-way value proposition that ensures individuals can earn consistently for several months beyond the initial referral point.
Whoever guessed that we could earn from our bank?
Total Health Trust Provides Covid-19 Relief for Healthcare Providers in Nigeria
Total Health Trust Limited is playing a leading role in the response through its strategic collaboration with healthcare providers
With rising costs and operational challenges due to the Covid-19 pandemic, this relief aims to support the scheme's healthcare providers across the country.
As Nigeria continues its fight against the COVID-19 pandemic, Total Health Trust Limited (THT), a member of the Liberty Group, is playing a leading role in the response through its strategic collaboration with healthcare providers and their delivery of quality health care services in the country.
THT has created a COVID-19 relief initiative for its network of healthcare providers to help ensure that Nigerians continue to have access to the healthcare they need during this challenging time. Through this initiative, THT is supporting healthcare providers to mitigate the impact of the epidemic by covering the cost of protective disposable equipment, such as masks and gloves, for consultations, as well as technical support for exposure to COVID-19 related cases.
In a statement recently released by THT, Nigeria's leading Health Maintenance Organisation, the CEO Kieran Godden applauded the intensive efforts of healthcare professionals in curtailing the spread of the virus. "We at Total Health Trust, and indeed the whole country, remain very thankful to our health professionals, the NCDC and the State Ministries of Health for the immense and co-ordinated role they continue to play in ensuring that the country records ongoing success in the fight against this pandemic" he said.
"At Total Health Trust, we are concerned about the well-being of healthcare providers and the risks they face to ensure a healthier Nigeria. We understand their concerns in managing their own exposure to suspected Covid-19 cases, while providing medical care to citizens. As such, we are focusing our efforts on providing the necessary protection in the fight against COVID-19."
"Furthermore, our commitment to delivering the highest level of support to our network of healthcare providers continues, especially at a time when their operations and needs are quickly changing." said Godden .
"As a responsible corporate organisation, with a purpose to make Nigeria healthier, we are contributing to the fight against the virus by empowering our healthcare centres across Nigeria to continue delivering essential health and wellbeing services. We urge other corporate organisations and sector leaders to play their part as we overcome this disease together as a nation" he added.
(READ MORE: Aliko Dangote donates mobile COVID-19 testing lab to Kano State)
About Total Health Trust Limited
Total Health Trust (THT), a member of the Liberty Group, is a proudly Nigerian company with a pan-African foot print working to make Nigeria healthier. We are the leading Health Maintenance Organization (HMO) dedicated to serving SMEs, corporates and multinationals in Nigeria. With a demonstrated track record of providing affordable and reliable healthcare services and solutions of more than 18 years , we understand healthcare and know the needs of those we serve. Our pan-African footprint enables us to leverage world class solutions together with local expertise as well as a network of over 7 000 healthcare providers to deliver better health care results.
The organisation has offices in all geopolitical zones of the country and is headquartered in Lagos.