Answering the big Bitcoin question – buy, sell or hold?
Bitcoin is characterised by booms (when the price goes up) and busts (when the price falls) that have been sources of major criticism.
Tether mints 80,000,000 USDT to unknown wallets within 24 hours
Tether Treasury minted a whopping 80 million USDT in less than 24 hours.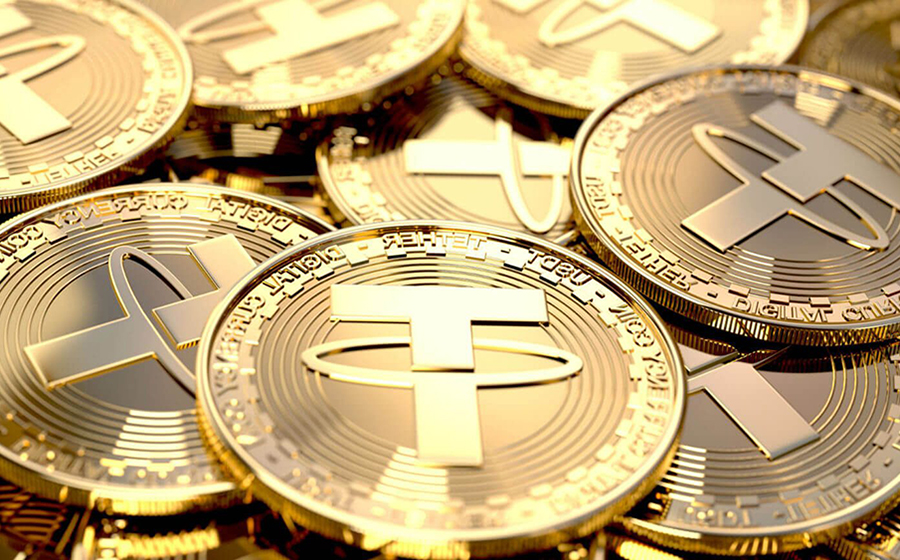 Tether, the world's most valuable stable coin by market capitalization, has been gaining a lot of traction lately. The latest development is that Tether treasury minted a whopping 80 million USDT to unknown wallets in less than 24 hours, as seen on Whale Alert, an advanced blockchain tracker and analytics system.
Tether is ranked the 3rd largest cryptocurrency by market cap of $9.2 billion, with a daily volume of $22.8 billion as at the time this report was drafted.
READ MORE: U.S regulator invites Banking and Crypto industry leaders for partnership
Quick fact: Tether is designed as a blockchain-based cryptocurrency whose digital coins in circulation are backed by the same value of traditional fiat currencies like the U.S dollar, Japanese Yen, or the Euro. It trades under the ticker symbol USDT.
Barely weeks ago, Bloomberg reports stated that the momentum with the help of the U.S dollar was expected to make Tether gain and move to the second spot.
READ MORE: Fastest growing cryptocurrency, Compound (COMP) up over 143% in 24 hours
"Absent an unlikely reversal in predominant crypto trends, it should be a matter of time until Tether passes Ethereum to take the No. 2 spot in total assets behind Bitcoin. Receiving help from widespread adoption with a workable case as a proxy for the world's reserve currency, there seems little to stop the increasing adoption of the dollar-linked stable coin," the report stated.
Ripple payment now operational in U.S, 22 geopolitical regions
Ripple (XRP) plays dual roles as a payment platform and a currency.
The infusion of Ripple by global banks has gained traction lately, as Spanish biggest bank by total asset and market capitalization, Santander, designed a Ripple enabled payment app called Pay FX that offers a borderless blockchain-based payment channel.
Santander recently just added 19 geopolitical regions to its One Pay FX international payments app offering in collaboration with blockchain and crypto payment powerhouse Ripple.
Before now, the blockchain payment app was available only in Poland, Spain, Brazil, and the United Kingdom; One Pay FX now enables users from the world's biggest economy, United States, and emerging markets that include Chile to sit among others on the list of added countries, totaling the number of countries on its offering to 22.
Explore Economic Research Data From Nairametrics on Nairalytics
Quick fact: Ripple (XRP) plays dual roles as a payment platform and a currency. It has an open-source platform that is created to allow quick and cheap transactions.
Unlike its crypto rival, Bitcoin, which was never intended to be a simple payment system, Ripple has gained the attention of major global banks, like Standard Chartered, and Barclays for international transactions worldwide.
"Customers told us that the international payments process could be better so we partnered with Ripple to explore how BTC could make transactions faster, cheaper and more transparent," Ed Metzger, CTO of One Pay FX said in the statement.
READ ALSO: Uber expands food delivery business in a $2.65 billion acquisition 
Metzger described feedback from customers, noting difficulties with transaction exchange rate clarity and timing confusion.
"Ripple helps us directly address the issues raised by our customers […] Whether they are putting down a deposit on a holiday rental or paying a foreign supplier, they see exactly how much will arrive when they're making the payment and have certainty about when it will get there."
What this means ; The Ripple enabled app will allows customers to see exactly how much will arrive when they're making international payments, while the low-cost transactions happen instantly or on the same day, instead of the traditional 3-5 timeframe.
BTC whale moves 19,630 BTC valued at $185,000,000
BTC whales have shown historically that they often determine BTC trend.
BTC whales have been moving large stacks of BTCs lately, triggered by the recent bullish momentum in the BTC market.
According to data obtained from BTCBlockbot, a crypto analytic tracker, someone moved 19,630 BTC block 638,319 estimated to be roughly worth about $185 million dollars, less than 12 hours ago.
Whale alert! 🐋 Someone moved 19,630 BTC ($184M) in block 638,319 https://t.co/lfZolRzLCR

— Bitcoin Block Bot (@BtcBlockBot) July 8, 2020
In addition, BTCBlockbot suspected that the BTC whale probably came from Coinbase moving about 19,630 BTC ($185M) in block 638,316.
Whale alert! 🐋 Someone (possibly https://t.co/jIWhXDP3O5) moved 19,630 BTC ($185M) in block 638,316 https://t.co/Rk7ySfMt8L

— Bitcoin Block Bot (@BtcBlockBot) July 8, 2020
Global investors and traders are now rushing into the BTC market as cheap money abounds, and inflation is on a record high. While it is difficult to predict market movements, BTC whales have shown historically that they often determine BTC trend.
READ ALSO: Over 900,000 active Bitcoin wallets push transactions to 3-year high 
Quick fact: At the BTC market, investors or traders who own large amounts of bitcoins are typically called Bitcoin whales. This means that a BTC whale would be an individual or business entity (with a single Bitcoin address) owning around 1000 Bitcoins or more.
As BTC whales accumulate BTCs, bitcoin's circulating supply reduces, and this can weaken any bearish trend bitcoin finds itself in. Meaning that over time, it's possible that as BTC approaches its fixed supply of 21 million, the price of BTC will go up, with BTC's present demand factored in.
Explore economic research data from Nairametrics on Nairalytics
"The price of BTC is now more than 20x higher than it was when we first saw this many whales, implying that more wealth is being held by whales," Glassnode noted.
"However, the average balance held by each large holder has decreased during this period, such that whales actually hold less bitcoins now than in 2016, and less wealth (in USD terms) than in 2017," it added.