How banks live fat on depositors' fund
Banks in Nigeria are beginning to find means of generating more revenue after the Central Bank of Nigeria (CBN) slashed e-transaction charges, as they widen the gap between lending and interest rate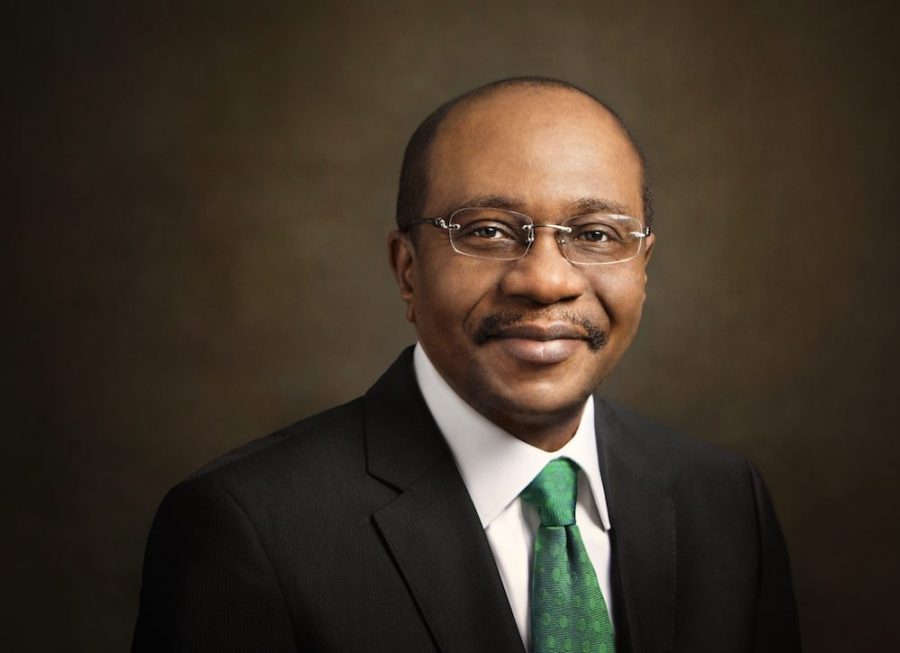 Following the recent slashed of bank charges by the Central Bank of Nigeria, some financial institutions have restrategized. Many of them have widened the gap between lending rates and interests.
Now, interest on savings and fixed deposits was as low as 1.25% while lending rates were as high as 25%. Also, yields on treasury bills in the secondary market have fallen to between 2.5% and 4.9%. About a year ago, the yield on these securities could be as high as 12%.
What it means: With this development, the banks have created a way to make money for themselves. This means the banks are collecting the money of their customers, offering this capital to borrowers in high lending rates to make more money for the bank from the customers' deposit but the interest rates on the savings are rather too low or insignificant.
[READ ALSO: CBN says banks create N2 trillion new loans in 6 months]
So basically, customers are not getting value from their savings while banks are gaining much more from the savings. According to a report, a mixture movement was recorded in banks deposit rates but lending rates trended upwards in November 2019.
Also, lending rate and collateral have also led to the exclusion of most small and medium businesses despite having their savings at the banks. Small businesses are not enjoying the support of banks while the large corporations are mostly favoured for bank loans.
"The only way we can continue to make income was from interests because e-based income had dwindled and could not support operations. Now, institutions were paying very low interest on savings accounts and charging more on loans," a source disclosed.
Also, the rector, Institute of Credit Administration, Prof Chris Onalo, said banks were in cohorts to cripple the economy. He condemned the gap between lending and savings rates.
[READ MORE: Banks repay N387 billion agric loan to CBN)
"Why will you be trading with people's savings and the yield is so low? 
"If they want to lend money to those who are in need of it, they do at a very high rate. This cripples the economy." 
He told Punch, "I think it is a selective thing because I don't think they can do it to the giants in the economy."
Nairametrics had previously reported that the third withdrawal from ATM within the same month had been reduced to N35, from N65 earlier charged. Card maintenance fee was also reviewed to N50 every three months (quarterly), from the initial monthly period. The guide released by the CBN contains major changes in electronic transactions' charges in Nigeria.
How foreign exchange risks and others affect the Nigerian pension industry 
A report has analysed risks militating against the Pension industry in Nigeria.
Despite being one of the fastest-growing sectors in the Nigerian financial services industry, the Nigerian pension industry has been affected by various risks, such as the volatility in the foreign exchange and other factors.
However, these risks have harsh consequences on the retirement income of contributors. For example, in Nigeria, whilst the pension assets in the last decade have grown by 21% annually, the growth in the value of assets when converted to USD, has been about 11% over the same period. 
READ: PenCom recovers N17.51billion from defaulting employers, imposes penalties
This is according to a recent report released on Pension Sector Forum by ARM Pension, with the theme "Pension Assets Risk Management in the Face of Uncertainties" 
All other things being equal, the findings revealed that the Defined Contribution Pension scheme assets on a 10- year time frame, grew faster than Defined Benefits (CAGR 8.4% pa vs 4.8% pa). Increased member coverage and higher contributions were probable factors responsible for the growth.  In addition, most retirees might not have enough funds to maintain a decent standard of living, as retirement risk has been transferred to them. 
Other risks outlined in the summit include; interest rate risk, political risk, operation risk, and key macroeconomic risks such as unemployment, GDP, inflation, currency among others. 
READ: Is Zenith Bank thriving on the strength of sound financial indices?
With regards to who bears the retirement risk, 68% of the risk is borne from one's sources, while 38% is from outside sources. 
The report also stated that the total pension contributions received in the industry from 2017- 2019, was almost equally split between the private and public sectors at the end of Q3 2019.  
Explore Economic and Financial Data on the Nairametrics Research Website
Way Forward
In mitigating the risks inherent in the Nigerian pension industry, experts at the summit called for increased collaboration among stakeholders, engagement with all regulators, increased advocacy for corporate governance, increased awareness, and sensitization of contributors by stakeholders among others as viable options going forward. 
Key Highlights  
As 

of 

June 2020, only 11.3% of the Nigerian labour force had

 

opened retirement savings accounts (RSAs)

,

 while pension

 

assets stand

 

at less than 10% of GDP

.

 

The total number of funds under management currently stands at N11.1 trillion

.

 

There are currently over 9.04 million subscribers and 32 operators.

 
READ: Why May was bad for your Pension funds
To view the report, click to download HERE
Nigerian fintech companies raised $600 million in five years – McKinsey Report 
McKinsey report has revealed that Nigeria's fintech companies have raised over $600 million in funding in the last six years.
In a space of five years, Nigeria's fintech companies have raised over $600 million in funding, attracting 25% ($122 million) of the $491.6 million raised by African tech startups in 2019 alone – second only to Kenya, which attracted $149 million.  The period under review is 2014- 2019. 
This information is contained in a recently published report by McKinsey titled "Harnessing Nigeria's Fintech Potential." The report highlighted the combination of youthful demographic, increasing smartphone penetration, and concerted efforts to driving financial inclusion as factors that interplay to produce conducive and thriving enabler or platform for the fintech firms in Nigeria. 
READ: BOOM: CBN issues new circular that could force banks to lend to nearly everyone.
The report outlined some of the feedback against fintech companies ranging from poor user experience, underwhelming value-added from using some of the financial products, low returns on savings, and limited access to investment opportunities. 
The report also showed that Nigerian fintech companies are primarily focused on payments and consumer lending,  having allotted an aggregate of 39% on payments to consumers, SMEs, and corporate FSP, and an additional 25% to consumer lending. The breakdown is depicted below. 
READ: This is where PSB, CBN got it all wrong
Source: McKinsey report, 2020.
READ: Banks Vs Fintechs – Who should be Afraid? (Part Two)
On the driving factors behind the increasing choice of payment and consumer lending as an area of concentration by fintech companies, a part of the report read thus; 
"The factors driving growth in each of these segments vary. Payment-focused solutions have surged over the past two years, spurred in part, by the central bank's financial inclusion drive and favorable regulatory policies, including revised Know Your Customer (KYC) requirements for lower-tier accounts and incentives, to accelerate development of agent networks across the country. Paga, OPay, Cellulant, and Interswitch's QuickTeller compete with mobile banking applications and bank unstructured supplementary service data (USSD) channels to send and receive transactions and bill payments. 
READ: PenCom recovers N17.51billion from defaulting employers, imposes penalties
"Fintech activity in lending is picking up, thanks to the fact that fintechs are able to leverage payment data to determine lending risk more easily, and utilize smartphones as a distribution channel. For example, fintech startups such as Carbon and Renmoney have successfully leveraged alternative credit-scoring algorithms, to provide instant, unsecured, short-term loans to individuals. A few fintechs, such as Migo, have also stepped up to offer unsecured working-capital loans to SMEs with minimal documentation. Banking fintech solutions have been fast followers here, with leading banks launching digital lending platforms like Quick Credit by GTBank and Quickbucks by Access Bank." 
In general, access, convenience, and trust have all played key roles in the increasing use of fintech products. For example, in the last six months, 54% of consumers have reported increased usage of their fintech products 
READ: Key 'side-hustles' Nigerian Bankers supplement their income with
Why this matters
In line with the National Financial Inclusion goals of 2020, and owing to the fact that despite the remarkable progress recorded by traditional banking institutions, the vast majority of consumers are underserved.  Hence, the issue of accessibility especially in remote areas, affordability, and user experience have been a front-burner issue. 
The aforementioned issues have created an opening that fintechs have been quick to take advantage of, providing enhanced propositions across the value chain, to address major points in affordable payments, quick loans, and flexible savings and investments among others. 
READ: CBN grants licenses to 3 Payment Service Banks
Conclusion
Fintech accounted for only 1.25% of retail banking revenues in 2019, signaling a room for development. Despite recording a growth of fintech investments in Nigeria to the tune of approximately $460 million in 2019, majority of these investments were from external investors. This was only a small fraction (1.27%) of the $36 billion invested in fintech globally. 
READ: New report details how Nigerian fintech companies are expanding their business scopes
The report opined that full optimization of fintech companies in Nigeria can stimulate economic activity, by creating a multiplier effect, and can drive progress towards development goals. Economic impact will primarily come from expanding revenue pools and attracting foreign direct investment to the country. The sector can unlock a plethora of economic benefits by driving increased fintech productivity, capital, and labour hours through digitization of financial services.  
PenCom recovers N17.51billion from defaulting employers, imposes penalties
N17.51 billion was recovered by PenCom from employers who refused to remit pensions from workers'salaries
The National Pension Commission has recovered N17.51 billion from employers that refused to remit deducted monthly pensions from their workers' salaries to their Retirement Savings Accounts with the respective Pension Fund Administrators.
This was disclosed by the Commission in its 2020 second quarter report which was released on Friday.
Out of the N17.51 billion, the principal contribution was N8.89 billion, while the penalty imposed on the employers was N8.63 billion.
READ: CBN says 22 banks to restructure over 35,000 loans due to COVID-19
The report read, "Following the issuance of demand notices to some defaulting employers whose outstanding pension contribution liabilities had been established by the recovery agents, 16 of the affected employers remitted the sum of N261.33 million representing principal contribution of N152.79million and penalty of N108.54million during the quarter. This brought the total recoveries made from inception as at June 30, 2020 to N17.51billion."
According to the report, one batch of NSITF lump sum payment application totalling N225,442.72 was however received on behalf of five NSITF members during the quarter.
READ: Ngige accuses NSITF management of embezzling N48 billion and awarding fake contracts
It said the application was processed and five members' contributions were transferred to their bank accounts.
Consequently, it added, the cumulative sum of N2.94billion had been paid into the bank accounts of 36,551 NSITF contributors as lump sum/one off payment from inception to June 30.
For the quarter ended June 30, the commission said it processed monthly pension payments totalling N62.25million in respect of 3,629 NSITF pensioners.
READ: Private Sector drives industry growth, as PenCom remits N7.4bn into RSA
As of June 30, it said the total pension payment to NSITF pensioners amounted to N4.73billion.
The commission added that it reviewed the request for the payment of attributable income to eligible NSITF members and granted a "no objection" for payment of N2.92billion to 165,954 eligible NSITF members whose NSITF contributions were refunded to their RSAs or bank accounts as of December 2018.
READ: Leaked memo: CBN instructs banks to block bank account of 38 companies for "forex abuse"