Airtel Africa to raise $37.5 million in Malawi
Airtel Africa has announced it will be raising $37.5 million in Malawi as the telecommunication company plans an IPO in the country's stock market.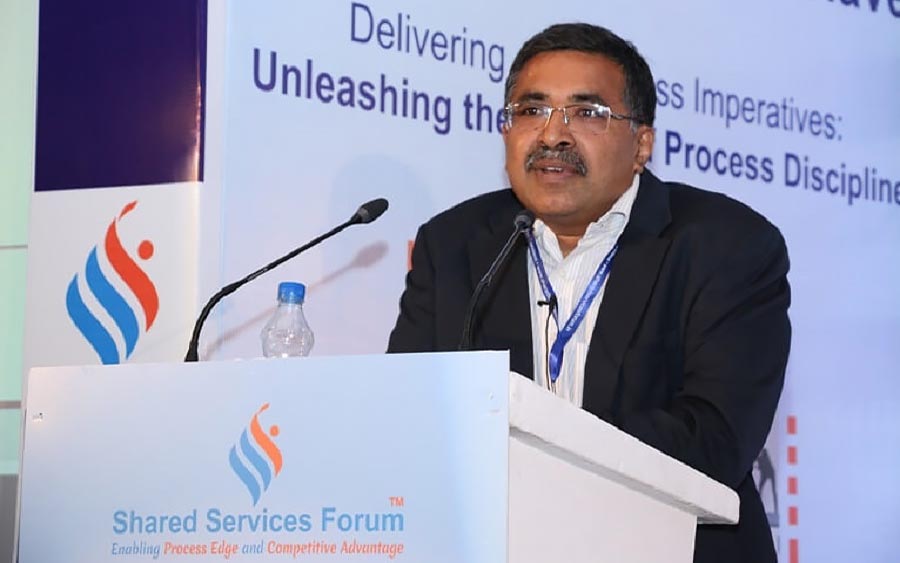 Airtel Africa is set to raise $37.5 million in Malawi Stock Exchange as the telecommunication company plans an initial public offering (IPO). The IPO would aid the Malawian investing public own 20% shares of the network provider.
Nairametrics had reported that Airtel Africa would embark on an IPO of its Malawian subsidiary on the main market of the Malawi Stock Exchange. The network provider, which has subsidiaries in 14 African countries, disclosed that its shares would be available for the public to purchase once necessary regulatory approvals had been received.
What you need to know about Airtel's IPO: In a statement on the Nigerian Stock Exchange (NSE), Airtel Africa reported that the set price for the IPO was $0.02 (MK12.69) per ordinary share. According to the telecoms firm, the offer will compromise 1.65 billion shares, representing 15% of the issued share capital.
The company said the additional 550 million shares, which represents 5% of the issued share capital, would be made available, subject to the exercise of the over-allotment option. Airtel Malawi hopes to raise gross proceeds of approximately up to $37.5 million (MK27.92 billion), which implies a market capitalisation on admission of $187.4 million (MK139.59 billion).
Why is Airtel Africa listing in Malawi? It is listing its shares in Malawi in order to comply with the laws of the country. Section 35 of the Communications Act of 2016, regulation 26 (2) of the communication (Telecommunications and Broadcasting Licensing), Regulations of 2016 and Clause 42.2 of the Subsidiary's operating license requires the company to have at least 20% local Malawian shareholding.
[READ MORE: Saudi Aramco surpasses Alibaba in world's largest IPO, raises $25.6 billion)
Though the date for its listing wasn't disclosed, the company disclosed that its subsidiary had employed the services of Standard Bank Plc in Malawi to act as book runner and as Lead Transaction Advisor to the company.
The listing plan for the Malawian Stock Exchange market comes six months after Airtel Africa listed its shares in Nigeria's stock market. While Airtel Malawi is one of Airtel's smaller markets, Airtel Nigeria is its key revenue driver in Africa. The company accounts for 33 million subscribers in Nigeria, making it the second-largest network provider in the country behind MTN Nigeria. It listed in Nigeria in July 2019.
Covid-19: African Union in talks with China and Russia over vaccine
The AU and Africa CDC have revealed that they have reached out to both China and Russia over the possibility of vaccine partnerships.
The Africa Centres for Disease Control and Prevention and the African Union announced they have been in talks with China and Russia over the possibility of vaccine partnerships to ensure that Africa is not left behind when vaccines become available.
This was disclosed by John Nkengasong, Africa CDC Chief, at the Bloomberg Invest Africa online conference.
READ: Covid-19: Pfizer to file for emergency authorization for its vaccine, reaches safety milestone
Mr. Nkengasong said that Africa would not limit itself to only one vaccine partner and that Africa was willing to work with as many partners as possible to provide a vaccine for its 1.2 billion people.
"We are not limiting ourselves to any particular partner. As a continent of 1.2 billion people, we are willing to work with any partner who adheres to our strategic plan for vaccine development and access in Africa.
"The continent is taking the access and development of vaccine very, very seriously. We really need to see clinical trials being done on the continent, so they address issues like background infections from other diseases."
He disclosed that the Africa CDC resumed talks last week with China, to discuss partnerships with Chinese Drug Manufacturers and also clinical trials in Africa. He added that Russia has been approached with a similar plan.
He said that the WHO Covax programme only covers 20% of the population, but Africa will need 60% of its population vaccinated to achieve herd immunity.
"There are multiple avenues being explored now to make sure Africa has the appropriate doses of vaccines and also that we have that in a timely fashion, not in a delayed manner," Nkengasong said.
He revealed that the AFREXIM Bank agreed to finance vaccine procurement with $5 billion and is waiting to see how much it will receive from World Bank's $12 billion vaccine procurement fund for developing nations.
READ: COVID-19: G-20 to extend debt relief to developing nations
What you should know 
Nairametrics reported earlier this month that Pfizer Inc. disclosed that its experimental vaccine, which is jointly developed with BioNTech, was more than 90% effective in preventing COVID-19, based on initial data from a large study in the ongoing phase 3 trials.
(READ MORE: COVID-19: AstraZeneca vaccine could be 90% effective against the virus)
Last week, a pharmaceutical company, Moderna Inc., stated that its COVID-19 vaccine was 94.5% effective in treating coronavirus, after preliminary analysis of a large late-stage clinical trial.
The G-20 nations also announced a pledge to pay for vaccine distribution to developing nations that could not afford it. The leaders also unveiled a debt extension programme to developing nations during the weekend's G-20 summit.
The Federal Government of Nigeria also announced through the Ministry of Health, that it would inaugurate an 18-man Covid-19 Vaccine Task Team, in a bid to ensure vaccine security In Nigeria.
Covid-19: EU considers skipping vaccine patents to boost vaccine access
The EU has disclosed plans to increase its access to Covid-19 vaccines by offering financial incentives to vaccine production companies.
The European Union (EU) says its planning emergency measures to increase its access to Covid-19 vaccines including sidestepping patent rights and offering financial incentives to vaccine production companies to move production to Europe.
This was revealed in an EU document on Wednesday and reported by Reuters. The Document says the EU may create an emergency coordination mechanism to be issued at short notice when the EU needs a vaccine license, which is different from fully patent waivers, discussed in the WTO last week.
READ: COVID-19: EU to buy up to 300million doses of BioNTech-Pfizer's COVID-19 vaccine
The EU says the new move will ensure faster procedures during a pandemic, which will enable generic production in the EU without the consent of patent holders.
"The Commission sees the need to ensure that effective systems for issuing compulsory licenses are in place, to be used as a means of last resort and a safety net, when all other efforts to make IP (intellectual property) available have failed," the EU's document said.
READ: COVID-19 boosts Fidson Healthcare Plc's Q2 2020 performance
The EU's actions may be triggered by its inability to access the antiviral drug, remdesivir, during the pandemic, as the United States ordered most of the stock.
READ: U.S dollar drops, Currency traders fear increasing COVID-19 caseloads
The EU also disclosed that it will begin a consultation process with pharmaceutical companies next year to address issues in its pharmaceutical value chains. They added that measures could be imposed to encourage manufacturers to move pharmaceutical production to Europe from China and India.
"The Commission calls on member states to ensure that the tools they have are as effective as possible; for instance, by putting in place fast-track procedures for issuing compulsory licenses in emergency situations," the EU said.
READ: COVID-19: Vaccine Alliance says vaccine might cost a maximum of $40 per dose
They added that it is urgent "to assess whether manufacturing capacity for certain critical medicines may be required in the EU."
"We need to be able to rely on ourselves, not on others," the Commission's Vice President, Margaritis Schinas said. He disclosed that the EU is working on more compliance with drug supply need and increased stock levels by 2022.
What you should know
This comes as surprise considering the EU rejected a World Trade Organization (WTO) proposal last week to waive the intellectual property rights needed for the manufacturing of Covid-19 vaccines. The waiver would have made the vaccine access cheaper for developing nations.
#EndSARS Sanctions: Nigeria has reached out to the UK Government – Foreign Minister
Onyeama has stated that the FG has reached out to the UK Government over the parliamentary debate on the #EndSARS protests.
The Minister of Foreign Affairs, Mr Geoffrey Onyeama, said that the Nigerian Government has reached out to the UK Government over the parliamentary debate on the #EndSARS protests.
The Minister disclosed this to Newsmen at the Federal Executive Council (FEC) meeting on Thursday, which was recorded by Channels TV.
READ: Gov. Makinde presents N266 billion budget to Oyo State House of Assembly
He added that the UK Parliament did not speak for the UK government, and that the UK had heard the Nigerian government's side regarding the incident at Lekki.
READ: FG reacts to CNN report, describes Lekki shooting as massacre without bodies
"On the issue of the UK parliament, yes, we have reached out to the UK government on this question. The meeting that took place was of Parliamentarians, they don't speak for the UK government and the UK government which acts for the United Kingdom has also heard the side of the (Nigerian) government regarding everything that happened.
READ: #EndSARS: Bankers' Committee, Private sector lead Lagos rebuilding team to raise trust fund
"So we are in touch with them and engaging with them. But, of course, as in any democracy, the Members of Parliament are able to also air their views, but what is important is that a balanced picture is made available to them all before they take any decision," Onyeama said.
READ: DPR approves new Liquefied Petroleum Gas guidelines for investors, operators
What you should know 
Nairametrics reported earlier this week that the British Parliament had announced it would consider a petition by some groups and individuals, asking it to apply sanctions against the Nigerian government and officials for alleged human rights violations during the #EndSARS protest and Lekki shooting incident.
Also, the presidency earlier disclosed that the Vice President, Yemi Osinbajo, had a meeting with the UK Special Envoy for Humanitarian Affairs, Nick Dyer, accompanied by the UK High Commissioner to Nigeria.