Vector, some Nigerians pick holes in MTN's data charges
MTN Nigeria's subscribers led by Vector, took to Twitter yesterday as they picked holes in the telco's data charges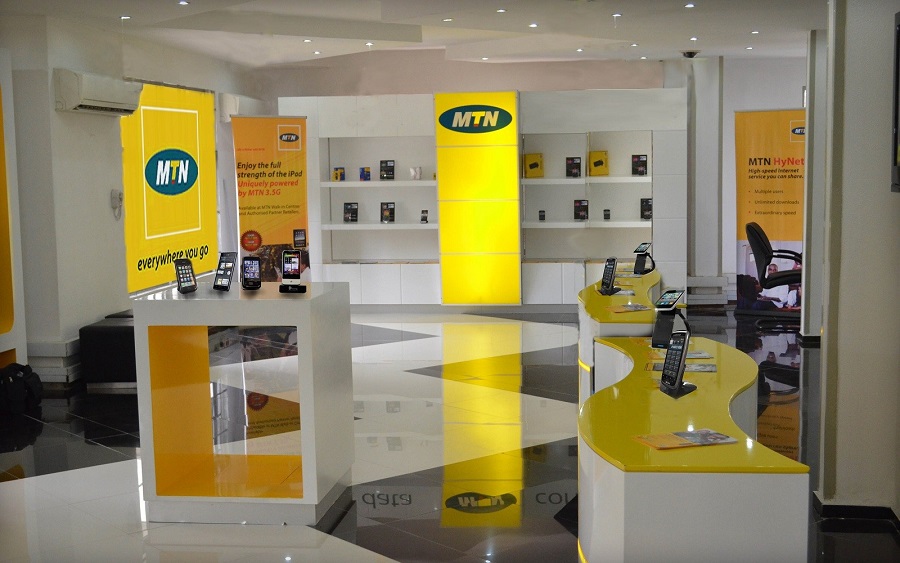 MTN Nigeria is in the news again. This time, its subscribers led by Olanrewaju Ogunmefun, popularly known as Vector, took to Twitter yesterday as they picked holes in the telco's data charges
Vector vented his frustration regarding quick data depletion. He said Nigerians work hard to earn their pay only for telcos to scoop everything through data depletion. His outburst against MTN led to the hashtag, MTNdoBETTER on Twitter.
Some of us work for every penny we spend. You are in my dm telling to chill and nothing is done and the data finished. What stupid data finished? The one we didn't really use? You will no bully anyone into accepting the substandard. #MTNdoBETTER.

— T.E.S.L.I.M (@VectorThaViper) November 27, 2019
The 'Famous' rapper said Nigerians should not keep quiet and let network providers bully them into accepting substandard service. According to him, the internet service being provided is poor at a period the world is wrapped around the internet.
Data concerns: Network providers in Nigeria have been receiving heavy criticism relating to their data service. This made the Minister of Communication and Digital Economy, Isa Pantami to give telcos a directive in the first week of November 2019, to address the issue of illegal deduction of subscribers' data bundles. He also gave NCC five days to compel telcos to reduce the prices of their data packages. However, both the Minister, NCC and the network providers are yet to act on the directives three weeks later.
A Twitter user, who joined the MTNdoBETTER campaign, said MTN deducts data "like tomorrow no dey" despite charging the highest among the telecom firms in Nigeria. But Vector said it's not only President Muhammadu Buhari that deserves to be criticised, stating that if any network charges money for services and still treats the customers like trash, then there's a need to speak out.
[READ MORE: MTN unveils 5G Network in Nigeria]
MTN's response escalates issue
The response of MTN Nigeria had raised more dust after the company asked Vector the same questions that had been previously asked. The rapper was unsure if the response was from personnel of the company or just a system bot, as the questions asked didn't resolve the issues.
Vector blamed the refusal to fix the depletion of data and the poor service on lack of proper regulation by the Nigerian government. The telecoms industry is regulated by the Nigerian Communications Commission (NCC), but he feels, "Nigeria is such a trash place with regulation." He added that network providers only respond to the wealthy.
Why Data get exhausted fast
Nairametrics had reported in October why MTN data get exhausted fast. MTN Nigeria disclosed that a system upgrade in its internet service was the reason for the quick depletion of data.
"Y'ello @macheteros, sorry you feel this way about our data offer, the improved internet speed over 3G and 4G actually affects data depletion rate."
The joy of a subscriber is fast internet. However, a fast internet comes at a price, according to MTN Nigeria. The faster your internet network, the quicker your data gets exhausted. This means you can't have your cake and eat it. However, Internet users are seeking a balance – fast internet with a low depletion rate. That's why the directive given by the Minister of Communication was received with open arms by Nigerians. MTN Nigeria didn't respond to Nairametrics enquiry on the issue.
Impact of criticism on MTN
The criticism of MTN is affecting the brand of the company, making its subscribers to switch to competitors. In August 2019, its internet subscribers dropped from 52.2 million to 51.6 million in August. That's a loss of 667,245 Internet subscribers according to the NCC.
Reactions of the MTNdoBETTER campaign 
Some of us work for every penny we spend. You are in my dm telling to chill and nothing is done and the data finished. What stupid data finished? The one we didn't really use? You will no bully anyone into accepting the substandard. #MTNdoBETTER.

— T.E.S.L.I.M (@VectorThaViper) November 27, 2019
How can I subscribe to a data bundle of 11gig for 5k and it will last just 10days, Mtn will deduct the data even when ur phone is off..I spend 15k for data every month and still not enough..mtn kuku kill us #Mtndobetter @MTNNG @MTN180

— king Sly 🇳🇬 (@icebaird) November 27, 2019
In 2018 Mtn that sent me a message that I should upgrade my sim to 4G that they will give me 5GB of Data, after I stress my self to upgrade staying on queue, awon ólóri bųruku they give 5GB of Data that I can use to browse I mean d data didn't even load a single page #MTNdoBETTER

— Adaramaja.👑 (@wireless_lala) November 27, 2019
I like the fact that @VectorThaViper is calling out MTN to the stands. We been bearing their shit for ages. I swear. If no be say my MTN line na my main line, I for don break the sim since. Fucking network. #MTNdoBetter. https://t.co/sdmbDQAK2T

— Success Soi (@SuccessSoi1) November 27, 2019
@MTNNG Nigerians wanna know the mission behind your establishment are you here to provide quality services and grant us comfort through quality telecommunication services or you here to make money and frustrate us more.#MTNDOBETTER

— @officialAura (@dannyfwesh) November 27, 2019
Mtn is the least friendly data network in the country. I still use Mtn because I can't do away with my oldest line. @MTNNG @MTN180 #mtndobetter

— TeeBabz💜💛 (@TonyTohTall) November 27, 2019
Tell them let the whole world know we are suffering from this network.. #MTNdoBETTER

— Mr pidginℹ (@Kelv_Nator) November 27, 2019
I have noticed of recent, even today. My Airtime just vanishes anyhow. Everytime, few hours after recharge wirh little or no call, I hear "Balance is low". Today own Shocked me 😡. #MTNdoBETTER

— Dharmy Adams of Lagos (@itz_dharmy) November 27, 2019
I don't really blame @MTNNG for their misbehavior, i blame nigeria for not having any indigenous mobile network service provider aside @GloWorld. That's why MTN feel they can "BULLY" us with charges and get away with it. #MTNdoBETTER #MTNPulse #MTN5GDemo

— Michael (@kvngrizzle) November 27, 2019
FAAC disburses N696.2 billion in July 2020, as Lagos State parts with N1.46 billion  
The sum of N696.18 billion to the Federal, State, and Local governments in July 2020 from the FAAC account.
The Federation Account Allocation Committee (FAAC), disbursed the sum of N696.18 billion to the Federal, State, and Local governments in July 2020, from the revenue generated in the month of June 2020. This was stated in the latest FAAC report, released by the National Bureau of Statistics (NBS). 
According to the report, the monthly disbursement increased by 27.2% compared to N547.3 billion shared in June, and 14.8% increase compared to N606.2 billion disbursed in May 2020. 
Checks by Nairametrics research, shows that a total of N4.58 trillion has been shared to the three tiers of government, between January and July 2020. Highest disbursement was recorded in April (N780.9 billion), followed by N716.3 billion in January 2020. 
Meanwhile, Lagos State – the economic hub of Nigeria, parted with N1.46 billion as external debt deductions in the month, indicating a total of N9.74 billion deductions between January and July 2020. 
Breakdown
The amount disbursed 

in July 

comprised of N474.53 billion from the Statutory Account, N128.83 billion from Valued Added Tax (VAT), N42.83 billion from Exchange Gain Differences

,

 and Distribution of N50 billion from Non-Oil Revenue for the Month.

 

Federal Government received a total of N266.13 billion from the total disbursement. States received a total of N185.77 billion

,

 and Local Governments received N138.97 billion

.

 

The sum of N28.50 billion was shared among the oil producing states as 13% derivation fund.

 

Revenue generating agencies such as Nigeria Customs Service (NCS), Federal Inland Revenue Service (FIRS)

, 

and Department of Petroleum Resources (DPR) received N6.32 billion, N15.05 billion

,

 and N2.68 billion respectively as cost of revenue collections.

 
South-South scoops highest share
The South-South region, also known as the Niger Delta region, received the highest share of the disbursement in the month of July. The region received a sum of N49.44 billion, representing 25.4% of the total net allocation for states. 
This is largely because the region contributes mostly to crude oil production in Nigeria, which is a significant source of revenue for the federation. Out of the six states in the region, only Cross River State is not an oil producing state. Hence, Rivers, Edo, Akwa Ibom, Bayelsa, and Delta States received a total of N24.28 billion as part of 13% oil derivation fund.  
North-West region received N36.83 billion (18.9%); followed by North-Central region, which received a net total of N30.69 billion (15.8%). Others include South-West (N29.55 billion), North-East (N26.32 billion), and South-East (N21.97 billion). 
External debt deductions
A total of N4.47 billion was deducted from the state's allocation, as external debt deductions for the month of July. Lagos State parted with the highest amount of N1.46 billion, representing 32.6% of the total debt deductions in the month. A sum of N9.74 billion has been deducted as a result of external debt obligations between January and July 2020. 
It is worth noting that, the State's external debt has declined by 9.67%, from $1.39 billion recorded as at the end of December 2019 to $1.26 billion in June 2020. 
Others on the list of top 5 deductions are, Kaduna (N414.6 million), Oyo (N305.4 million), Rivers (N280.3 million), and Cross River (N222 million). On the flip side, Ogun State parted with the lowest, as N9.1 million was deducted, followed by Borno (N21.6 million), and Taraba (N24.5 million). 
Upshot
With dwindling 

federally collected revenue, 

caused by

 v

olatility in global crude oil price

 

and economic downtrend caused by COVID-19 pandemic

, it is evident that federal allocations will likely face drastic decline, which is a cue for the State governments to strategi

ze

 on more creative ways of generating revenue internally. 

 

A quick check at the states' IGR numbers

,

 shows that 91.9% of the states in Nigeria with the exception of Abuja, Ogun

,

 and Lagos States rely more on federal allocation

,

 as against internally generated revenue.

 

This implies that several states in Nigeria are technically bankrupt without debt financing

,

 and Federal Government monthly allocation.

 
COVID-19 Update in Nigeria
On the 23rd of September 2020, 111 new confirmed cases and 2 deaths were recorded in Nigeria
The spread of novel Corona Virus Disease (COVID-19) in Nigeria continues to record increases as the latest statistics provided by the Nigeria Centre for Disease Control reveal Nigeria now has 57,724 confirmed cases.
On the 23rd of September 2020, 111 new confirmed cases and 2 deaths were recorded in Nigeria, having carried out a total daily test of 3,177 samples across the country.
To date, 57,724 cases have been confirmed, 48,985 cases have been discharged and 1,102 deaths have been recorded in 36 states and the Federal Capital Territory. A total of 484,051  tests have been carried out as of September 23rd, 2020 compared to 480,874 tests a day earlier.
COVID-19 Case Updates- 23rd September 2020,
Total Number of Cases – 57,724
Total Number Discharged – 48,985
Total Deaths – 1,102
Total Tests Carried out – 484,051
According to the NCDC, the 111 new cases were reported from 12 states- Lagos (31), Gombe (18), Kaduna (18), FCT (15), Rivers (14), Imo (3), Kwara (3), Oyo (3), Bayelsa (2), Ogun (2), Edo (1), Osun (1).
Meanwhile, the latest numbers bring Lagos state total confirmed cases to 19,086, followed by Abuja (5,598), Plateau (3,304), Oyo (3,236), Edo (2,616), Kaduna (2,377), Rivers (2,277), Delta (1,800), Ogun (1,774), Kano (1,734), Ondo (1,606), Enugu (1,285), Ebonyi (1,038), Kwara (1,028), Abia (881), Gombe (857). Katsina (848), Osun (818),  Borno (741), and Bauchi (692).
Imo State has recorded 565 cases, Benue (473), Nasarawa (449), Bayelsa (397),  Jigawa (322), Ekiti (317), Akwa Ibom (288), Niger (259), Adamawa (234), Anambra (232), Sokoto (161), Taraba (95), Kebbi (93), Cross River (85), Zamfara (78), Yobe (75), while Kogi state has recorded 5 cases only.
READ ALSO: COVID-19: Western diplomats warn of disease explosion, poor handling by government
Lock Down and Curfew
In a move to combat the spread of the pandemic disease, President Muhammadu Buhari directed the cessation of all movements in Lagos and the FCT for an initial period of 14 days, which took effect from 11 pm on Monday, 30th March 2020.
The movement restriction, which was extended by another two-weeks period, has been partially put on hold with some businesses commencing operations from May 4. On April 27th, 2020, Nigeria's President, Muhammadu Buhari declared an overnight curfew from 8 pm to 6 am across the country, as part of new measures to contain the spread of the COVID-19. This comes along with the phased and gradual easing of lockdown measures in FCT, Lagos, and Ogun States, which took effect from Saturday, 2nd May 2020, at 9 am.
On Monday, 29th June 2020 the federal government extended the second phase of the eased lockdown by 4 weeks and approved interstate movement outside curfew hours with effect from July 1, 2020. Also, on Monday 27th July 2020, the federal government extended the second phase of eased lockdown by an additional one week.
On Thursday, 6th August 2020 the federal government through the secretary to the Government of the Federation (SGF) and Chairman of the Presidential Task Force (PTF) on COVID-19 announced the extension of the second phase of eased lockdown by another four (4) weeks.
READ ALSO: Bill Gates says Trump's WHO funding suspension is dangerous
Buhari to finally send Petroleum Industry Bill to National Assembly next week
Sources in the Presidency have disclosed that the President may be presenting the bill to the National Assembly.
President Muhammadu Buhari is expected to present the long-awaited Petroleum Industry Bill (PIB) to the Senate as early as next week.
According to Reuters, who were quoting 4 sources familiar with the development, the presentation of the bill to the National Assembly, follows its official approval by the president late last week. This is as the National Assembly has already formed teams of members that will work most closely on the individual portions of the bill.
Both chambers of the National Assembly must have to pass the bill after deliberating on it before it can then be passed on to the president for his final signature.
The PIB which is an oil reform bill has been in the works for about 20 years, is key to the repositioning of Nigeria's Oil and Gas Industry under its post-COVID-19 agenda as the main laws governing oil and gas exploration have not been fully updated since the 1960s due to some contentious issues like taxes, payments to local communities, terms and revenue sharing within Nigeria.
The Group Managing Director of the Nigerian National Petroleum Corporation (NNPC), had disclosed that the delay and non-passage of the bill has made international investors to start losing confidence in the country's oil and gas industry.
While revealing last month that the PIB will be presented to the National Assembly in the next few weeks, the Minister of State for Petroleum Resources, Timipre Sylva, also said that the executive arm will be requesting the lawmakers to specially reconvene to receive and start deliberations on the bill.
These oil reforms and regulatory certainty became more pressing this year as low oil prices and a shift towards renewable energy made competition for investment from oil majors tougher.
The draft copy of the bill which was prepared by the Petroleum Ministry is a product of series of consultation between the federal government, oil and gas companies and other industry stakeholders.
Excerpts from the bill reported by Reuters include provisions that would streamline and reduce some oil and gas royalties, increase the amount of money companies pay to local communities and for environmental clean-ups alter the dispute resolution process between companies and the government.
It also included measures to push companies to develop gas discoveries and a framework for gas tariffs and delivery. Commercializing gas, particularly for use in local power generation, is a core government priority.