Dividends on oil proceeds will be taxed – FG 
There is a move by the Federal Government to tax dividends paid from the profit of oil companies.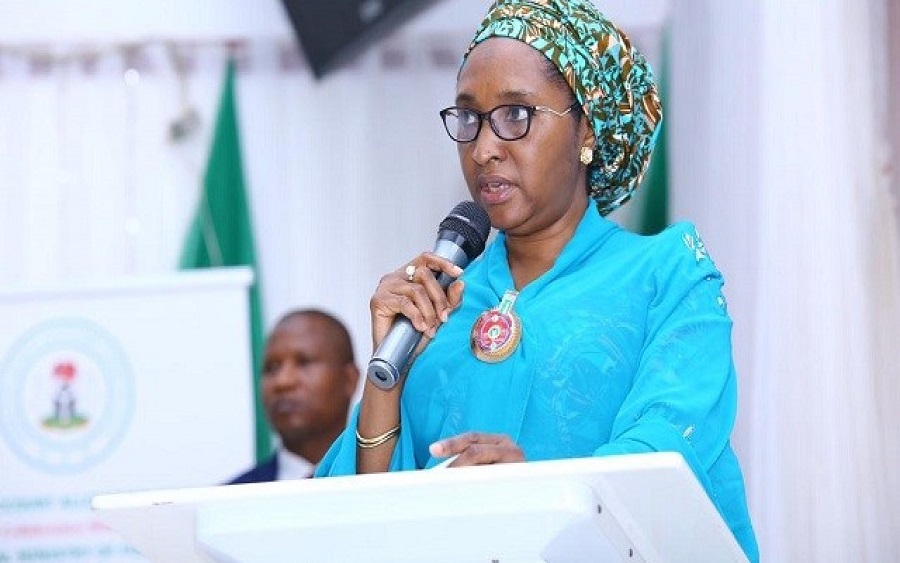 There is a move by the Federal Government to tax dividends paid from the profit of oil companies. This is contained in the Finance Bill submitted by President Muhammadu Buhari which has now passed the second reading at the Senate.
The Details: The move was disclosed by Nigeria's Finance Minister, Zainab Ahmed yesterday in a statement issued by her Special Adviser Media and Communication, Yunusa Abdullahi, according to the Punch.
Ahmed's words: "This bill seeks to improve revenue by removing the tax exemption granted for dividends or income received from companies charged under Petroleum Profits Tax Act.
"The bill contains some changes to the Companies Income Tax Act, Value Added Tax Act, Petroleum Profits Tax Act, Personal Income Tax Act, Capital Gains Tax Act, Customs and Excise Tariff  Act and Stamp Duties Act.  
"The bill also seeks to address the taxation of industries, such as insurance, start-ups and the capital markets, evaluated by the Federal Government as critical to the growth and development of the Nigerian economy with a view to stimulating activities in those sectors and fostering overall economic growth."
[READ MORE: FG orders NIPOST to stop cash transactions]
Giving details on the bill, Ahmed noted that the bill would always be accompanied by finance bills to provide a suitable roadmap in achieving revenue projections. She explained that it would effectively solve the issue of individual income taxes in Nigeria.
Touching on the area of Capital Gains Tax, she explained that the revision of the bill would include taxation of business combination as well as prevent abuse of any of the provisions of the act on group restructuring. She also added that bill would help the government generate extra revenue from stamp duties imposed on electronic transfers.
"Future finance bills will therefore also provide us with additional opportunities to incrementally improve the fiscal policy and regulatory/legal environment in order to further strengthen our domestic capital market, and ultimately ensure sustained and inclusive growth and development.
"It is our hope that the bill will be enacted by the National Assembly as soon as possible to support the implementation of the 2020 Appropriation Act," the minister added.
What you should know: The Finance Bill was presented to the joint session of the National Assembly on October 14 2019.
[READ ALSO: Senate urges FG to diversify from crude oil to natural gas production]
The President forwarded the Finance Bill 2019 for passage into law in pursuant to Sections 58 and 59 of the Constitution of the Federal Republic of Nigeria, 1999 (as amended).
The Finance Bill has four strategic objectives, in terms of achieving incremental but necessary changes to our fiscal laws. These objectives are:
promoting fiscal equity by mitigating instances of regressive taxation;
reforming domestic tax laws to align with global best practices;
introducing tax incentives for investments in infrastructure and capital markets; and
supporting Micro, Small and Medium-sized businesses in line with our Ease of Doing Business Reforms.
Fairfax Africa Holdings enters purchase agreement with Helios Holdings Ltd 
Fairfax Africa Holdings Corp. agreed to merge with Helios Holdings Ltd.
Fairfax Holdings through its African investment arm, Fairfax Africa Holdings has agreed to a merger with Helios Holdings limited, the Africa-focused private equity firm co-founded by Tope Lawani and Babatunde Soyoye for the purpose of investments in sub-Saharan Africa. 
When the deal is completed, Fairfax Africa Holdings will be renamed Helios Fairfax Partners Corporation and the company will remain listed on the Toronto Stock Exchange and the Helios co-founders will be joint Chief Executives of the new company. 
Helios will exchange 45.6% of equity and voting interest in the new company and will contribute its performance and management fees through its present and future holdings under the Helios funds, making Helios Fairfax Partners Corporation one of the biggest Africa focused asset management firms, complementing the experiences and funds of both companies under one umbrella. 
The new company will also have a larger capital base for diversified investment inflows to the continent through years of experience in third-party investment management operations and the support of longer-term institutional shareholders. 
Tope Lawani disclosed that the deal will offer emerging market investors the opportunity to gain exposure to the continent through their portfolio. "We take a long-term view on our investments, and many have proved resilient even in this pandemic with a number of our investments in sectors such as telecommunications, payments, and food," Lawani said. 
He added that the transaction will offer Helios access to permanent capital from equity markets that can be used to accelerate its product and growth strategy.
Helios founded in 2004, has raised third party private capital for the past 15 years investing in Africa companies including First City Monument Bank (exiting in 2013), Interswitch, Vivo Energy and Helios Towers Plc. 
Fairfax was founded by Canadian Billionaire Prem Watsa and will own 45.6% of the Helios Fairfax Partners Corporation. Before the merger, Helios was raising $1.25 billion for its Africa focused fund and had landed a commitment of $100 million from the U.K's CDC Group. 
Nigeria only hit 56% of its target revenue in first five of months of 2020 
Nigeria's earnings in the period were N1.48 trillion which is 56% off its main target.
Nigeria's Minister of Finance, Zainab Ahmed revealed that Nigeria was only able to meet 56% of its target revenue from January to May as the global oil price crash affected government revenue due to the COVID-19 pandemic. 
Nigeria's earnings in the period were N1.48 trillion which is 56% off its main target, crude oil revenues accounted for half of Nigeria's revenues, while non-oil revenues made up the rest in the first 5 months of the year. 
On Friday, President Muhammadu Buhari signed the new 2020 revised budget of N10.8 trillion with the crude oil benchmark reduced from $57 per barrels in the earlier budget to $25 in the new budget.
The Minister said the budget had to be revised because of the effects of the COVID-19 pandemic on Nigeria's economy. She added that Nigeria's crude oil production would be an average of 1.86 million barrels per day next year and rise to 2.09 million the following year. 
Explore Economic Research Data From Nairametrics on Nairalytics
 "Although Nigeria's total production capacity is 2.5 million barrels per day, current crude production is about 1.4 million barrels per day — in compliance with the Organization of the Petroleum Exporting Countries' production quota – and an additional 300,000 barrels per day of condensates, totaling about 1.7 million barrels per day," she said. 
African Union begins COVID-19 vaccine trial group
CONCVACT plans to capture more than ten late-stage vaccine trials at the earliest.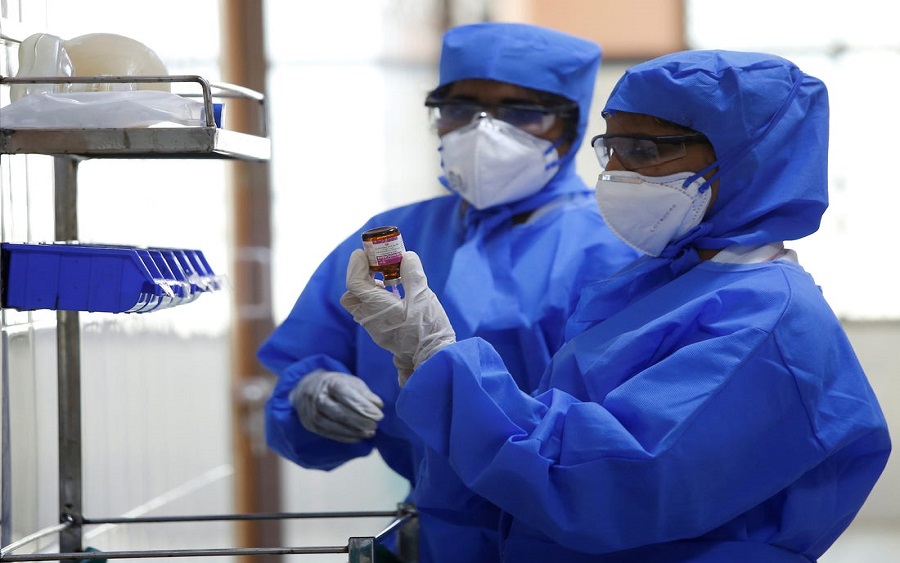 The African Union Commission just recently facilitated a program called the new Africa Centres for Disease Control and Prevention (Africa CDC) Consortium for COVID-19 Vaccine Clinical Trial (CONCVACT).
The program is part of the Africa Joint Continental Strategy for stopping the deadly COVID-19 onslaught that has disrupted human activities. The goal is to prevent severe COVID-19 infections and deaths in African countries, reduce the economic damage caused by the pandemic, and help minimize the general disruption to everyday life.
READ MORE: Covid-19: Pfizer, BioNTech's vaccine ready before end of the year
Quick fact about COVID-19: Although for some individuals, the COVID-19 virus causes only mild illness, it can make other individuals seriously ill. The disease can be very fatal, especially among older individuals, and those with compromised immunities (such as diabetes, high blood pressure, or heart problems) appear to be more susceptible.
South Africa's leader, Cyril Ramaphosa, said, "Success in developing and providing access to a safe vaccine requires an innovative and collaborative approach, with significant local manufacturing in Africa.
"We need to support the contribution of African scientists and healthcare professionals. We need to act with urgency."
CONCVACT plans to capture more than ten late-stage vaccine trials at the earliest, via collaborations with global vaccine developers, sponsors, and African businesses that enable clinical studies.
Explore Economic Research Data From Nairametrics on Nairalytics
The African group also hopes to secure the safety and efficacy data of promising vaccine candidates for the African population in order to validate their launch after approval.