Expert advises SEC on new risk prevention methods 
An expert has advised SEC to adopt a Central Counterparty (CCP) ecosystem to manage investment risks in the capital market.
An expert has advised the Securities and Exchange Commission (SEC) to adopt a Central Counterparty (CCP) ecosystem to manage investment risks in the capital market.
The Details: In an interview, Bernardo Mariano, the Managing Director, Equity Research Desk said this new mode of risk management has been in existence for a long time. He also pointed out that a few professionals from the Central Bank had travelled to Argentina to broaden their knowledge on this subject from renowned finance experts.
Mariano noted that the CCP would greatly boost the capital market as it does not rely on political happenings in the country.
Mariano's words: "No matter the political party in power, the CCP is very efficient, not only for the capital market but also for the economy because it significantly reviews the systematic risk of capital market and the economy.  
"In 2008, there were many financial institutions that went bankrupt, but not a single CCP went bankrupt. This tells you a lot about how this CCP can be used to transform the capital market and attract investors."
[READ MORE: SEC's e-dividend mandate criticised for being difficult]
He advised SEC to learn from countries with developed capital markets like Argentina and Brazil to enable it handle investors the right way.
"They are great places to learn from because they are old capital markets that have great infrastructure and they have gone through a lot of crises similar to what many countries in Africa are going through. 
"So, I think learning from them will help to build a more robust infrastructure and processes and to handle crisis better."
Reacting to the development, Mr Emomotimi Agama, Deputy Director/Head, Registration, Exchanges, Market Infrastructure and Innovation Department, SEC, said the body was willing to accept the CCP ecosystem in Nigeria's capital market. He also noted that the process was to meet international standards.
In a recent Nairametrics report, SEC advised investors to diversify their investments while transacting business in the capital market. This was to enable them reduce the risks associated with depending on just one type of asset.
Nigeria only hit 56% of its target revenue in first five of months of 2020 
Nigeria's earnings in the period were N1.48 trillion which is 56% off its main target.
Nigeria's Minister of Finance, Zainab Ahmed revealed that Nigeria was only able to meet 56% of its target revenue from January to May as the global oil price crash affected government revenue due to the COVID-19 pandemic. 
Nigeria's earnings in the period were N1.48 trillion which is 56% off its main target, crude oil revenues accounted for half of Nigeria's revenues, while non-oil revenues made up the rest in the first 5 months of the year. 
On Friday, President Muhammadu Buhari signed the new 2020 revised budget of N10.8 trillion with the crude oil benchmark reduced from $57 per barrels in the earlier budget to $25 in the new budget.
The Minister said the budget had to be revised because of the effects of the COVID-19 pandemic on Nigeria's economy. She added that Nigeria's crude oil production would be an average of 1.86 million barrels per day next year and rise to 2.09 million the following year. 
Explore Economic Research Data From Nairametrics on Nairalytics
 "Although Nigeria's total production capacity is 2.5 million barrels per day, current crude production is about 1.4 million barrels per day — in compliance with the Organization of the Petroleum Exporting Countries' production quota – and an additional 300,000 barrels per day of condensates, totaling about 1.7 million barrels per day," she said. 
African Union begins COVID-19 vaccine trial group
CONCVACT plans to capture more than ten late-stage vaccine trials at the earliest.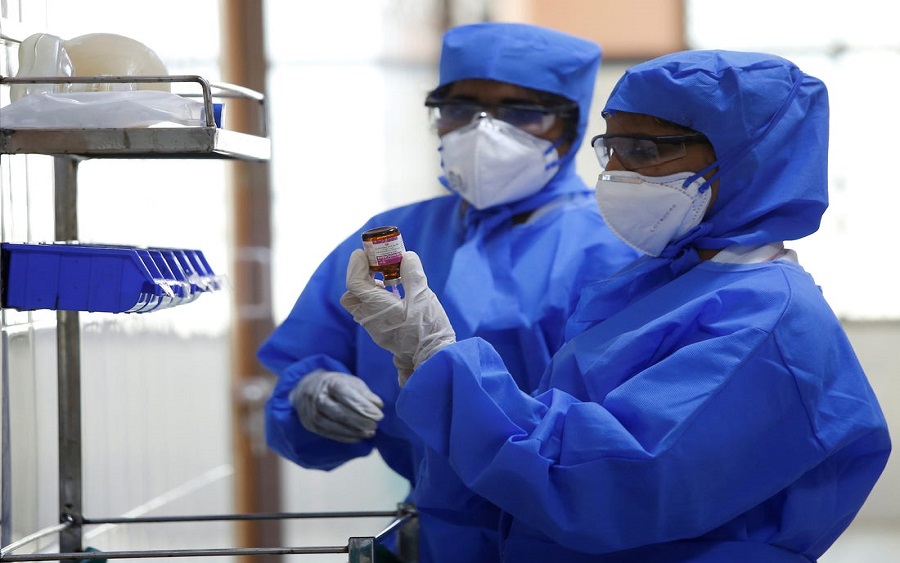 The African Union Commission just recently facilitated a program called the new Africa Centres for Disease Control and Prevention (Africa CDC) Consortium for COVID-19 Vaccine Clinical Trial (CONCVACT).
The program is part of the Africa Joint Continental Strategy for stopping the deadly COVID-19 onslaught that has disrupted human activities. The goal is to prevent severe COVID-19 infections and deaths in African countries, reduce the economic damage caused by the pandemic, and help minimize the general disruption to everyday life.
READ MORE: Covid-19: Pfizer, BioNTech's vaccine ready before end of the year
Quick fact about COVID-19: Although for some individuals, the COVID-19 virus causes only mild illness, it can make other individuals seriously ill. The disease can be very fatal, especially among older individuals, and those with compromised immunities (such as diabetes, high blood pressure, or heart problems) appear to be more susceptible.
South Africa's leader, Cyril Ramaphosa, said, "Success in developing and providing access to a safe vaccine requires an innovative and collaborative approach, with significant local manufacturing in Africa.
"We need to support the contribution of African scientists and healthcare professionals. We need to act with urgency."
CONCVACT plans to capture more than ten late-stage vaccine trials at the earliest, via collaborations with global vaccine developers, sponsors, and African businesses that enable clinical studies.
Explore Economic Research Data From Nairametrics on Nairalytics
The African group also hopes to secure the safety and efficacy data of promising vaccine candidates for the African population in order to validate their launch after approval.
2021 Budget: FG projects spending plan of N11.86 trillion and deficit of N5.16 trillion
This tops 2020 budgeted expenditure of N10.8 trillion.
The Federal Government is projecting to spend N11.86 trillion for 2021. This was disclosed by the Minister of Finance, Budget and National Planning, Mrs. Zainab Ahmed at a virtual presentation of the 2021-2023 Medium Term Expenditure Framework and Fiscal Strategy Paper (MTEF/FSP) held on Friday.
According to the finance minister, the government is planning to spend N11.86 trillion against revenue of N6.98 trillion meaning the government will have to grapple with a fiscal deficit of  N5.16 trillion.
Zainab Ahmed;
"The 2021-2023 MTEF&FSP is the pre-budget statement that provides the framework for the development of the 2021 budget. It is being framed against the backdrop of challenging global macroeconomic environment as well as domestic factors.
"We aim to keep the deficit within the three percent ceiling over the medium term and are therefore working on identifying new revenue sources and or cost of reduction."
The minister noted that the 2021-2023 draft had been prepared against the backdrop of heightened global economic uncertainty.
READ MORE: Lawmakers now closer to an agreement with stakeholders on free electricity supply
Earlier today President Buhari signed the revised 2020 national budget of N10.8 trillion, which was passed by the National Assembly in June. The National Assembly passed a revised budget of N10.8 trillion on the 11th of June after the Federal Executive Council (FEC) approved a revised budget of N10.523trillion in May. 2020 Budget is based on a revised oil benchmark of $25 per barrel as against $57 while crude production was reduced from 2.18 million to 1.94 million barrels per day  Budget deficit for 2020 is estimated at N5.365 trillion.
As of March 2020, the FG was running a 52% shortfall in the first quarter of the year with actual revenue collected of N950 trillion compared to budgeted revenue  N1.96 trillion.
Explore Economic Research Data From Nairametrics on Nairalytics
What this means: Nigeria is facing an unprecedented revenue crisis exacerbated by the Covid-19 pandemic and the crash in oil prices. At N5.16 trillion, Nigeria's projected budget deficit will be 43% of spending and about 3.6% of GDP if the budget is passed. A budget deficit means the government will have to borrow heavily next year to fund its expenditure programs.
The government received a $3.4 billion funding from the IMF in April and expects another $3.5 billion from the World Bank in August 2020. The government also revealed it has no plans to access the commercial market for foreign debts as it takes advantage of lower interest rates in the domestic market.