No fuel scarcity during festive period – NNPC  
Nigerians have been promised that there would be no fuel scarcity during Christmas and New Year periods.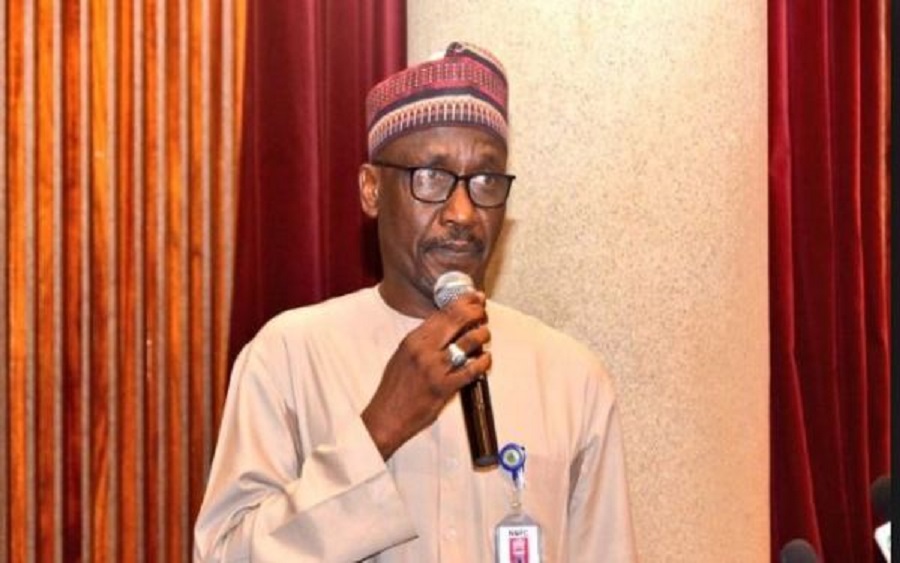 Nigerians have been promised that there would be no fuel scarcity during Christmas and New Year periods.
The Details: This promise was made by the Group Managing Director of the Nigerian National Petroleum Corporation (NNPC), Mallam Mele Kyari, and the Chairman of the House of Representatives Committee on Petroleum Downstream, Hon. Abdullahi Mahmud Gaya during the inspection of the  Ijegun-Egba access road.
Kyari said that there's enough fuel to go round during the yuletide period and assured the public that scarcity would not be experienced. He noted that the corporation had put mechanisms in place to prevent scarcity from happening.
"We have over 2.6 billion litres of product in tank and in marine in the country, PMS (petrol) in particular. We have a robust supply plan that stretches well across the Christmas period and into the New Year and actually forever. Our plans are robust, so we have no fear whatsoever of any supply disruption or distribution recession and Nigerians will go to Christmas peacefully."
Kyari thanked the depot owners for making sure the road was fixed. "Definitely respite has come. The depot owners, in particular, were able to pool their resources together to fix this road through the Nigerian Army Corps of Engineers and they are doing an excellent job and the result will be that there will be free movement of trucks out of this location to locations all over the country."
[READ MORE: How NNPC saved $3 billion from arbitration]
The construction of the road was welcome by several stakeholders including Debo Olujimi Chairman, Ijegun-Egba, Satellite Tank Farm Owners Association and Managing Director, Emadeb Energy who could not hide his excitement about the new development.
"We are very happy as depot owners. A combination of all the depots is close to 600 million litres, and as I speak to you, on the average, we are doing between 18 and 20 million litres daily. The collaboration in terms of what we need, in terms of support, we are already getting it from the NNPC, the Lagos State Government and every stakeholder.  
"The way things are going, for the end of the year, there will strictly be robust and 24 hours operations out of here. Where we have issues on the road, the Lagos State in combination with the Federal Government and NNPC here are already taking care of it. Going forward, we can only assure the residents and all the stakeholders within Ijegun that everything here will be smooth and that their lives are safe and secured."
What you should know: The Ijegun-Egba project was funded by the satellite petroleum product depot owners operating in the community to help alleviate the plight of the residents and ease movements of petroleum products in and out of the community.
Tiktok's In-App revenue surges amid lockdown
ByteDance Ltd's brainchild, TikTok, together with Douyin ranking tops globally on mobile apps with the highest revenue generated for the month of April.
The meme-making business has proven to be worth all the fuss, with TikTok, as well as its Chinese twin app, Douyin, ranking tops globally on mobile apps with the highest revenue generated for the month of April.
Sensor Tower, notes that just in the first quarter of this year, ByteDance Ltd's brainchild, TikTok, together with Douyin which caters to the Chinese market, generated 315 million downloads globally, from the 187 million it had just a year earlier.
The ranking, which was based on their in-app purchases, reveal a tenfold increase, as the companies garnered a whopping $78 million in revenue. The Chinese market is said to have contributed 86.6% of Douyin's revenue, followed by the U.S market which contributed 8.2%.
This places them ahead of older names like Netflix & YouTube. As opposed to using subscriptions like these established brands, TikTok and Douyin allow users to purchase virtual currency to spend on their favorite content creators.
(READ MORE: Does YouTube stand a chance against TikTok?)
While ByteDance is exploring the world of online commerce, it continues to rely on advertising as its primary income source. However, Emarketer projects that more than 75 million US social network users will make at least one purchase from a social channel in the year 2020.
Sanwo-Olu to virtually inaugurate projects as he presents scorecard of first year in office
Some of the projects to be commissioned will be done virtually, while a few will be done on-site.
Lagos state governor, Babajide Sanwo-Olu, will virtually inaugurate housing, education, and road projects on May 29, as part of activities to mark his first year in office.
According to a report by NAN, the projects are part of the government's efforts to renew infrastructure in critical sectors and to make the commercial centre a smart city.
Some of the projects to be commissioned will be done virtually, while a few will be done on-site.
The projects
Lagos state Commissioner for Information and Strategy, Mr Gbenga Omotoso, listed some of the projects in an official statement. He said:
"In the education sector, Sanwo-Olu will conduct virtual inauguration of completed classroom blocks in Maya Secondary School, Ikorodu; Eva Adelaja Junior School, Bariga; and Saviour Primary School, Ifako-Ijaiye, among others. 
"Virtual inauguration of completed works such as the Concrete Jetty in Baiyeku, Ikorodu, Aradagun-Ajido- Epeme Road in Badagry, and the Maryland Signalisation project also form part of the itinerary to commemorate the anniversary."
(READ MORE: Lagos increases health workers' allowances, commissions local production of face masks)
Omotoso also stated that the Governor would inaugurate the 360-unit Lagos Homes in Ikorodu, and then visit Igbogbo Baiyeku IIB Estate, Lekki, and the Courtland Villas on Femi Okunnu Estate during the week.
Plans for celebrating Children's Day
 In a related development, Governor Sanwo-Olu will deliver an address on Wednesday May 27 to mark the children's day celebration, and the 53rd anniversary of Lagos state.
Omotoso, however, noted that all celebrations would be kept on the low in reflection of the current challenges and realities of the COVID-19 pandemic.
Presenting one-year scorecards
The activities for the week are expected to begin with press briefings at J.J.T Park in Alausa on May 27, where members of the State Executive Council will present their scorecards in line with the six pillars of the state's T.H.E.M.E.S Agenda.
(READ MORE: Lagos Medical workers call off strike, as IG sends strong warning to security agencies)
According to the information commissioner, there will be two sessions of press briefings daily from May 27 to June 3, as the Governor considers it expedient to render a stewardship account of the last one year.
"Three special publications highlighting the achievements of the Babajide Sanwo-Olu administration and testimonies of beneficiaries of various initiatives of the government are slated for presentation to the public by the governor and his Deputy, Dr Obafemi Hamzat," he added.
Central banks digital currencies pose a threat against the U.S dollar
In general, digital currencies could weaken the power of U.S. sanctions and the ability of the U.S. Treasury to watch illicit financial flows.
A new report by America's biggest bank, JP Morgan Chase, said the U.S dollar is being faced with a major threat as many  central banks' digital currencies continue to gain traction.
Analysts, including Josh Younger, the head of U.S. interest-rate derivatives strategy and Michael Feroli, the chief U.S. economist, wrote in a report saying this:
"There is no country with more to lose from the disruptive potential of digital currency than the United States.
"This revolves primarily around U.S. dollar hegemony. Issuing the global reserve currency and the medium of exchange for international trade in commodities, goods, and services convey immense advantages." 
Aditi Kumar and Eric Rosenbach also recently penned an opinion piece for Foreign Affairs in which they noted that "Just recently, America's arch-rival China became the first major economy to carry a real test of a national digital currency."
(READ MORE: Why the strong dollar is giving Nigeria headache)
In general, electronic currencies could weaken the power of U.S. sanctions and the ability of the U.S. Treasury to watch illicit financial flows. A digital Chinese currency (yuan) combined with China's developed electronic payment systems may give China more future influence than it ever bargained for.  
What Nigerians should know about Digital currencies
A digital currency is a cash balance recorded electronically on a store value card or other physical devices, which could someday replace the physical notes of the naira, for instance.
Digital currencies can be decentralized, that is where the control over the cash supply can come from diverse sources. Digital  currencies can also be centralized, where there is a midway point of control over cash supply, just like the way central banks work.
Although JP Morgan does not see the U.S dollar being overthrown as the world's reserve currency anytime soon, experts warned that the U.S dollar dominance could weaken. This is because its processing trade settlement and the SWIFT system could make it more vulnerable.
The American bank continued by saying:
"Offering a cross-border payment solution built on top of a digital dollar would, particularly if designed to be minimally disruptive to the structure of the domestic financial system, be a very modest investment to protect a key means to project power in the global economy,
"For high-income countries and the U.S. in particular, digital currency is an exercise in geopolitical risk management." 
Federal Reserve Chairman Jerome Powell said months ago that the Federal Reserve was taking a critical view on the issues regarding a digital currency.