Lafarge Africa gets new CFO one month after resignation of former finance director 
The board of Lafarge Africa Plc has announced the appointment of Lolu Alade Akinyemi as the new Chief Financial Officer.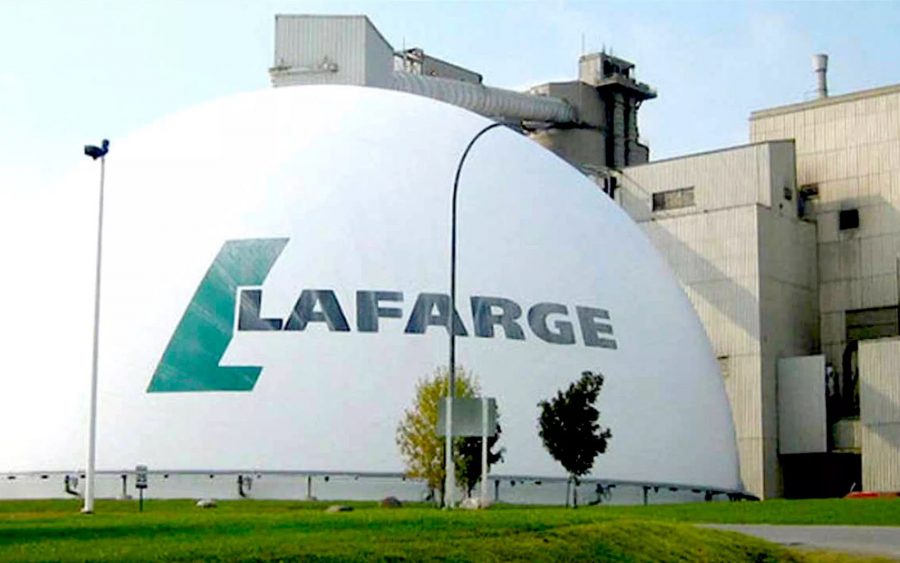 Exactly one month after Bruno Bayet resigned from his position as the Chief Financial Officer of Lafarge Africa Plc, the board of the building materials firm has announced the appointment of Lolu Alade Akinyemi as the new Chief Financial Officer.
The Details: In a notification issued by the company to the Nigerian Stock Exchange (NSE) and signed by Adewunmi Alode, the General Counsel and Company Secretary, the appointment is expected to be effective Friday 1 November 2019.
[READ MORE: SystemSpecs appoints new executive directors]
Recall that a previous Nairametrics report noted that after Bayet's resignation, the company disclosed that it was seeking applications from external and internal sources to fill the post.
However, a make-shift arrangement was made for Marie Christiane Kaul-Meledje to assume an interim role as Chief Financial Officer until a replacement was found.
Worrisome trend of changes: Following the frequency of changes occurring on the Lafarge Board, one might wonder why the change never seems to end. In 2018 alone, the firm appointed four directors in the space of three months.
Last year, the firm provided an explanation for the constant Board reshuffling, blaming it on losses incurred by Lafarge Holcim's operations in places like Nigeria, Algeria and Egypt. Lafarge hoped that the new executives brought in would try to rejuvenate the company's declining profits.
About Lolu Alade Akinyemi: Mr Lolu Alade Akinyemi is a certified accountant and holds a Masters in Business Administration from the Edinburgh Business School, Scotland, UK, a BA (Hons) in Economics from Essex University, UK and a Project Management Certification, Prince2, UK.
He was the Financial Accountant (1996-1997) Assistant Budget and Planning Manager (1997-2000) at Coca-Cola Nigeria Limited. He was the Finance Manager (Group Office), Cocoa-Cola, Europe, Eurasia & Middle East Group, London (2001-2005), Finance Manager (Africa Group), Coca Cola Africa, Windsor, UK (2005-2007),Head of Business Development, Strategy, New Business (2007-2009) and Head of Supply Chain & Operations, Coca-Cola Bottling Company, Accra-Ghana (2009-2010).
[READ ALSO: Nigerian gets top United Nations appointment]
Prior to joining Lafarge in 2014, he was the Finance Director at PZ Cussons Nigeria Plc from 2010 to 2014. He was appointed as the Finance Director of Lafarge Africa Plc from 2014 to 2016. Lolu has over 20 years of work experience in the manufacturing industry and he is currently the Supply Chain Director for Lafarge Africa Plc.
Airtel Nigeria announces appointment of Surendran as new Chief Executive Officer
Airtel Nigeria, has announced the appointment of Mr C. Surendran as the new MD/CEO with effect from August 1, 2021.
Telecommunications giant, Airtel Nigeria, has announced the appointment of Mr C. Surendran as the new Managing Director and Chief Executive Officer with effect from August 1, 2021.
Surendran would be replacing the outgoing Managing Director and Chief Executive of Airtel Nigeria, Olusegun Ogunsanya, who has been elevated to the position of Chief Executive Officer of Airtel Africa Plc with effect from October 1, 2021.
According to a report from the News Agency of Nigeria, this disclosure is contained in a statement issued by Airtel on Wednesday, May 5, 2021, in Lagos.
READ: Airtel Africa signs new $500 million loan with Bank of America, HSBC, others
The statement says that Surendran would also be appointed to the Executive Committee (ExCo) as Regional Operating Director, reporting to the CEO of Airtel Africa plc, and onto the Board of Airtel Networks (Nigeria) Limited.
Airtel in its statement said, "Surendran has been with Bharti Airtel since 2003 and has contributed immensely in various roles across customer experience, sales and business operations.
He was the Chief Executive Officer of Karnataka, which is the largest circle in Airtel India, with over one billion dollars in revenue.
Surendran delivered an exceptional performance with significant movement in Revenue Market Share (RMS) over the last few years, currently at 54 percent. He has over 30 years of business experience, including 15 years at Xerox.''
Airtel said that Surendran would transition into his new role from June 1, 2021, and spend the time onboarding into the business until July 31, 2021.
READ: Meet the latest billionaires on the Nigerian Stock Exchange
In case you missed it
It can be recalled that a few days ago, Airtel Africa Plc, a leading provider of telecommunications and mobile money services in Nigeria and 13 other countries, announced the appointment of Mr Olusegun Ogunsanya as the new Chief Executive Officer, following the notice of retirement given by the current Managing Director/Chief Executive Officer, Raghunath Mandava, to the Board.
In the notification sent by Airtel Africa to the Nigerian Exchange, Ogunsanya is expected to join the board of Airtel Africa with effect from October 1, 2021.
Guinness announces retirement of Chairman, appoints former Minister as replacement
Guinness Nigeria Plc has announced the appointment of Dr Omobola Johnson as the new Chairman of its board, with effect from July 1, 2021.
Guinness Nigeria Plc has announced the appointment of Dr. Omobola Johnson as the new Chairman of its board, with effect from July 1, 2021.
This follows the retirement of the current Chairman, Babatunde Savage, from the position, with effect from June 30, 2021.
The announcement is contained in a notice sent to the Nigerian Exchange Limited, investing public, and other stakeholders on May 4, 2021, and signed by the Company Secretary, Rotimi Odusola.
READ: Guinness, Int'l Brew, Nigerian Breweries spend N65.5 billion on key acquisitions in 2020
Johnson, who has over 30 years of experience from both the private and public sectors of the Nigerian economy, was a former Minister of Communications Technology and a former Country Managing Director in Accenture.
While commenting on her appointment, Johnson who has been serving on the board of Guinness, said, "Guinness Nigeria is an excellent company with tremendous value creation opportunities, and I believe the refreshed board and management team remain committed to maximizing shareholder value."
In his letter addressing the board in compliance with the applicable corporate governance regulation, Savage expressed his pleasure at the opportunity to have been a part of the Guinness story over the last four decades.
He thanked the board of Guinness Nigeria and Diageo UK for the opportunity to have served in several capacities, first as an employee who held various strategic senior roles, then as an Executive Director, and later as Chairman of the board, a role that he held for almost 12 years.
READ: Guinness Nigeria's market value surged by N23.8 billion in March 2021
He said, "After almost 40 amazing years, my journey with Guinness Nigeria is coming to an end. Guinness Nigeria is and will always be family to me."
Nairametrics | Company Earnings
Access our Live Feed portal for the latest company earnings as they drop.