Lafarge Africa gets new CFO one month after resignation of former finance director 
The board of Lafarge Africa Plc has announced the appointment of Lolu Alade Akinyemi as the new Chief Financial Officer.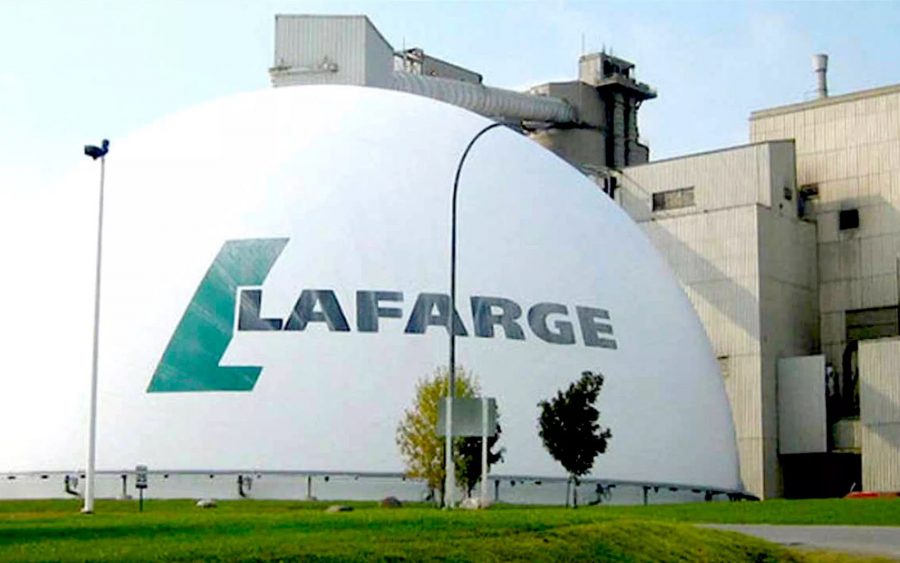 Exactly one month after Bruno Bayet resigned from his position as the Chief Financial Officer of Lafarge Africa Plc, the board of the building materials firm has announced the appointment of Lolu Alade Akinyemi as the new Chief Financial Officer.
The Details: In a notification issued by the company to the Nigerian Stock Exchange (NSE) and signed by Adewunmi Alode, the General Counsel and Company Secretary, the appointment is expected to be effective Friday 1 November 2019.
[READ MORE: SystemSpecs appoints new executive directors]
Recall that a previous Nairametrics report noted that after Bayet's resignation, the company disclosed that it was seeking applications from external and internal sources to fill the post.
However, a make-shift arrangement was made for Marie Christiane Kaul-Meledje to assume an interim role as Chief Financial Officer until a replacement was found.
Worrisome trend of changes: Following the frequency of changes occurring on the Lafarge Board, one might wonder why the change never seems to end. In 2018 alone, the firm appointed four directors in the space of three months.
Last year, the firm provided an explanation for the constant Board reshuffling, blaming it on losses incurred by Lafarge Holcim's operations in places like Nigeria, Algeria and Egypt. Lafarge hoped that the new executives brought in would try to rejuvenate the company's declining profits.
About Lolu Alade Akinyemi: Mr Lolu Alade Akinyemi is a certified accountant and holds a Masters in Business Administration from the Edinburgh Business School, Scotland, UK, a BA (Hons) in Economics from Essex University, UK and a Project Management Certification, Prince2, UK.
He was the Financial Accountant (1996-1997) Assistant Budget and Planning Manager (1997-2000) at Coca-Cola Nigeria Limited. He was the Finance Manager (Group Office), Cocoa-Cola, Europe, Eurasia & Middle East Group, London (2001-2005), Finance Manager (Africa Group), Coca Cola Africa, Windsor, UK (2005-2007),Head of Business Development, Strategy, New Business (2007-2009) and Head of Supply Chain & Operations, Coca-Cola Bottling Company, Accra-Ghana (2009-2010).
[READ ALSO: Nigerian gets top United Nations appointment]
Prior to joining Lafarge in 2014, he was the Finance Director at PZ Cussons Nigeria Plc from 2010 to 2014. He was appointed as the Finance Director of Lafarge Africa Plc from 2014 to 2016. Lolu has over 20 years of work experience in the manufacturing industry and he is currently the Supply Chain Director for Lafarge Africa Plc.
Nnaemeka Ewelukwa assumes office as new MD/CEO of NBET
Dr, Eweluka replaced the sacked Dr. Amobi as NBET Chief before full assumption in August 2020.
Dr Nnaemeka Ewelukwa has assumed office as the new Managing Director/Chief Executive Officer of the Nigerian Bulk Electricity Trading (NBET) Plc. This was announced earlier today by the Federal Government of Nigeria.
The new Managing Director and CEO of the Nigerian Bulk Electricity Trading PLC (@nbetnigeria), Dr. Nnaemeka Ewelukwa, has assumed office: https://t.co/lzIdxKLfrl pic.twitter.com/smgqb885J4

— Government of Nigeria (@NigeriaGov) August 6, 2020
The Backstory: In December 2019, the former CEO of NBET, Dr Marilyn Amobi, was suspended by Nigeria's Minister of Power. This followed a series of complaints made against Dr Amobi who was appointed to the position in 2016. Following her sack, the Minister of Power also noted that he was seeking to bring sanity back to the system. A committee was also set up to investigate the many complaints against the former NBET CEO.
"In view of this, the minister has also directed the Constitution of a 5-man investigative committee to look into the myriads of complaints against the MD/CEO (of NBET) with the view of restoring sanity in the management of the company. Consequently, she is to handover to the most senior director in the organisation," a statement issued by Aaron Artimas, the spokesman of the Minister of Power had read.
Interestingly, President Muhammadu Buhari reinstated Dr Amobi in January this year, but then finally sacked her later in June. Now, Dr, Eweluka, who was earlier announced as Amobi's replacement, has now taken over.
Before now, Eweluka was appointed the General Counsel and Company Secretary of NBET in march 2012. He has also served as a Technical Adviser with the Presidential Task Force on Power (PTFP) where he was a member of the Regulatory and Transactions Monitoring Unit.
He graduated with an LLB from the  University of Nigeria Nsukka, an LLM in International Business Law from the London School of Economics and a PhD from Queen Mary, University of London.
Heirs Holdings Appoints Dan Okeke as Group Executive Director
Mr Okeke joins Heirs Holdings following a distinguished three-decade career at the UBA.
Pan-African investment company, Heirs Holdings this week announced the appointment of Dan Okeke as Group Executive Director.  The appointment took effect from August 01, 2020.
Mr Okeke joins following a distinguished three-decade career at the United Bank for Africa Plc (UBA), where he most recently served as an Executive Director, responsible for leading consumer, commercial and public-sector businesses.  At HH, he will be responsible for business coordination and growth across Heirs Holdings' portfolio of pan-African investments in the power, financial services, oil and gas, hospitality, real estate, healthcare, and financial technology sectors.
Heirs Holdings is a family-owned investment company committed to improving lives and transforming Africa.  Our portfolio spans the power, oil and gas, financial services, hospitality, real estate, and healthcare sectors, operating in twenty-three countries worldwide.  Driven by the Africapitalism philosophy of the Group's founder, Tony Elumelu, which positions the private sector as the catalyst of African growth and seeks both social and economic returns on investment, Heirs Holdings invests for the long-term, bringing strategic capital, sector expertise, a track record of business turnaround accomplishment and operational excellence to companies within its investment portfolio. Celebrating its tenth anniversary this year, Heirs Holdings has recorded consistent business success across its portfolio of investments.
Commenting on the appointment, Chairman, Heirs Holdings, Tony Elumelu, stated: "As we continue to grow in scale and complexity, Dan's appointment demonstrates our ongoing commitment to institutionalisation.  We have always recognised the need to invest in human capital.  This announcement is a clear demonstration of our intent and determination to create sustainable value in all our business operations."
"I am delighted to take on this new challenge and look forward to contributing towards the fulfillment of Heirs Holdings' objective of improving lives and transforming the Continent," Mr Okeke stated on his appointment.
Buhari appoints 2 new deputy commissioners for NAICOM 
This was disclosed in a statement by NAICOM's Commissioner for Insurance Directorate.
President Muhammadu Buhari on Monday appointed Alhaji Sabiu Abubakar and Mr. Oba Oluniyi as two new Deputy Commissioners of the National Insurance Commission (NAICOM). This was disclosed in a statement by NAICOM's Commissioner for Insurance Directorate, Mr. Rasaaq Salami. 
READ MORE: Nigeria to build 142 agro-processing centres
Salami disclosed that Abubakar would be Deputy Commissioner for the Technical, while Oluniyi would assist with the running of the Finance and Administration (F&A) also Department.
NAICOM said that the appointments of the 2 new Deputy Commissioners would be effective from the 17th of July, and they will both serve as Deputy Commissioners for five years.
More details shortly…