Start-up owners must believe in Nigeria to scale, says Ekeh, Zinox Boss
Leo Stan Ekeh has disclosed that budding entrepreneurs and business owners must retain a level of belief in Nigeria in order to scale their business.
Chairman, Zinox Group, Leo Stan Ekeh has disclosed that budding entrepreneurs and business owners must retain a level of belief in Nigeria in order to scale their business. Ekeh affirmed that growing a business in Nigeria's peculiar business environment requires the essential ingredient of a firm faith in the country.
He made this disclosure at The Kingdom Summit 2019, an International Marketplace and Leadership Conference organized by the Redeemed Christian Church of God (RCCG) on Saturday October 26, 2019. The event, with the theme – From Business Person to Nation Changer – was held at the premises of the RCCG The King's Court in Victoria Island, Lagos.
"You must not be discouraged by the challenges you face in business today. Also, you must not allow people discourage you with their negative projections. You must have faith in Nigeria in order to grow your business and scale. As a matter of fact, before I started out in business during undergraduate days in India and after my post-graduate in Cork City, I was clear that I was going to return to Nigeria.
"Sometimes, I laugh when people say things were better in the past than they are today. When I returned to Nigeria to start up my first company, Task Systems Ltd., the society was completely analogue. The print and publishing industry, which I transitioned to digital publishing, was still relying on the old system of casting metal type at the time. This was why I was determined to create an IT identity for Nigeria. We eventually achieved this through Zinox.
"It is on record that the Zinox Group pioneered electronic petrol dispensing pumps, Desktop Publishing and Computer Graphics, INEC Data Capture System, first internationally certified Computer brand – Zinox, pioneered E-Commerce in Africa, amongst other firsts. If we do not have faith, you will not have the mental capacity to research, incubate and achieve products that may add greater impetus to the economy.
"Today, you have the advantage of age on your side, quality education, common sense, more exposure unlike during our time, where common sense was supreme and few were educated. So, there is nothing stopping you," he counselled.
However, Ekeh, a serial digital entrepreneur who has built several successful companies over a professional career spanning over three decades, cautioned participants on the need to incubate and go through structured process, incubate and build a culture of sustenance. More to the point, Ekeh frowned at the falsification of data in order to hood-wink potential investors.
"I see a lot of start-ups brandishing false figures and falsifying data in order to deceive investors to part with their money. There are a few high-profile instances of such here in Nigeria. Such a practice is highly dangerous and if you indulge in it, you will surely pay for it. A lot of business owners see it as a smart way of raising funds but your integrity is at stake.
"If you lose your integrity, you have not just lost all, but you have also destroyed others in same economy and you will pay dearly for it. In 21st century, there is a strong connection between wealth and spirituality. The way you made your money comes with eternal pain or pleasure.
"I see a lot of rich people that excites young people are in Hell on earth but you may not know. Wealth is now a right for both the children of the poor and the rich, but more kids from poor homes have better intelligence, energy and spirituality to challenge the status quo.
"Some of you just start out in business and decide to buy flashy cars or fly First Class as a status symbol. What you fail to remember is that the difference between an Economy Class ticket and a First Class ticket, your business may not be able to achieve it as profit in one year," Ekeh declared.
"You must incubate and go through the process before you scale. When I started out, I used to sleep in my office. Before my staff resumed, I was already up so they did not know I used to sleep there. I also ate once a day at Sheraton hotel, normally the afternoon buffet. This is part of the price I paid to succeed."
Continuing, Ekeh affirmed that the current generation of entrepreneurs have all it takes to achieve within five years what the older generation strived to build in 30 years.
"What we spent over 30 years struggling to achieve, your generation will outstrip within five years. Konga is a very good example of this. My son, who runs the business, and his colleagues are currently burning money. However, once the business turns profitable, in two years they will recoup all they have invested into it. E-commerce is the riskiest business globally in the first quarter of this century.  
"Konga has undergone massive turnaround since we acquired the business, with massive technology and other infrastructural deployment nationwide in partnership with Microsoft and other major stakeholders. It is another Nigerian corporate miracle waiting to happen. Without faith in Nigeria, this may be impossible to achieve."
He concluded by asking everyone in the full-packed hall to do a self-assessment and be determined to alter their destinies. Ekeh noted that this essential exercise will create a positive multiplier effect in Nigeria.
The Kingdom Summit 2019, which attracted dignitaries from the public and private sector, had in attendance the Vice President, Yemi Osinbajo who was represented by the former Minister of Trade and Investment, Okey Enelamah. Also in attendance was a host of speakers including Brett Johnson, Founder, The Institute for Innovation, Integration & Impact Inc.; Alero Ayida-Otobo, CEO, Incubators Africa Ltd; Alex Densmore, CEO, Battco Energy Storage Systems; Brian Mukudzahvu, Founder, Axis Solutions Africa; Pamela Ajayi, Founder, Synlab; Otto Orrondam, Founder, Slum2School Africa; Kayode Pitan, MD, Bank of Industry; Prof. Chris Bode, Medical Director, LUTH and many others.
Host was Ben Akabueze, Provincial Pastor, RCCG The King's Court who doubles as the Director General, Budget Office of the Federation.
Tony Elumelu named in "Time 100" list of the 100 Most Influential People in the World 2020
The UBA and Transcorp Plc Chair is one of three Nigerians on the list, alongside Tomi Adeyemi and Tunji Funsho.
TIME has named Tony O. Elumelu, one of Africa's leading investors and philanthropists, in the 2020 TIME100, the annual list of the 100 most influential people in the world. The list, now in its seventeenth year, recognises the activism, innovation, and achievement of the world's most influential individuals. Mr Elumelu, who is one of only four Africans on the 2020 list, is recognised for his track record of business turnaround and value creation, and economic empowerment of young Africans.
Tony Elumelu is the Founder and Chairman of Heirs Holdings, his family-owned investment company, committed to improving lives and transforming Africa, through long-term investments in strategic sectors of the African economy, including financial services, hospitality, power, energy and healthcare. He is the Chairman of top pan-African financial services group, the United Bank for Africa (UBA), which operates in 20 countries in Africa, the United Kingdom, France, and is the only African bank with a commercial deposit taking licence in the United States. The bank provides corporate, commercial, SME and consumer banking services to more than 21 million customers globally.  Elumelu also chairs Nigeria's largest quoted conglomerate, Transcorp,  whose subsidiaries include Transcorp Power, one of the leading generators of electricity in Nigeria and Transcorp Hotels Plc, Nigeria's foremost hospitality brand.
Mr Elumelu is the most prominent champion of entrepreneurship in Africa. In 2010, he created The Tony Elumelu Foundation (TEF), the philanthropy empowering a new generation of African entrepreneurs, catalysing economic growth, driving poverty eradication and ensuring job creation across all 54 African countries. Since inception, the Foundation has funded just under 10,000 entrepreneurs and created a digital ecosystem of over one million as part of its ten year, US$100m commitment through the TEF Entrepreneurship Programme.  Self-funded, the Foundation is increasingly sharing its unique ability to identify, train, mentor and fund young entrepreneurs across Africa, with institutions such as the UNDP, the ICRC and leading European development agencies.
Heirs Holdings, which serves as a corporate role model for African businesses, and the Tony Elumelu Foundation will both celebrate 10 years of impact in November. Their mission continues to be inspired by Mr Elumelu's economic philosophy of Africapitalism, which positions the private sector, and most importantly entrepreneurs, as the catalyst for the social and economic development of the continent.
The full list of the 2020 TIME100 and tributes appear on time.com/time100.
Rack Centre to create West Africa's largest data centre in $100m expansion
Rack Centre's expansion programme will increase capacity to a total net lettable white space of 6000 square metres.
Leading carrier neutral data centre operator in West Africa, Rack Centre, has announced an expansion programme that will increase capacity to a total net lettable white space of 6000 square metres, which will pave way for 13MW of  IT power capacity in its Lagos campus.
This was disclosed in a press release by the company, which was seen by Nairametrics.
The expansion is expected to bring carrier neutral scale to West Africa, and this is in response to increasing demand for data centre space from cloud uptake, telecommunication investment and outsourcing of IT facilities by enterprises in the region.
READ: Multichoice, StarTimes, others' reception increase by 23% in Nigeria- Report
The funding for this expansion will come from a $250m pan-African data centre platform, established by Actis and Convergence Partners, a leading ICT infrastructure investor in Africa.
In addition to the expansion in  Rack Centre, the platform is also actively developing additional buy and build opportunities across Africa, to establish a network of carrier neutral data centres aimed at catering to carrier, cloud and hyperscale customers. 
Back story:  It is noteworthy that on March 2020, in a bid to pave way for the expansion programme, Actis, a London private equity firm, announced an investment in Rack Centre, taking a controlling stake in the business alongside Jagal.
READ: Are we heading towards a food crisis?
Why this matters
Nigeria is a key entry point for global telecommunications, content, and cloud players seeking access to the region. Despite the potentials of the country; with 138 million internet subscribers, more than any country in Africa or Europe, and the largest population and GDP in Africa, a lack of cost-effective, energy-efficient IT infrastructure, has been a constraint to doing business in the region. 
However, in a bid to create unrestricted connectivity between customers, telecommunication carriers, and internet exchange points within its data centres in the region, as a unique scale carrier neutral player, Rack Centre brings global best practice to Nigeria, as the first carrier neutral data centre in the region, to achieve Uptime Institute Tier III Certification of Constructed Facility (TCCF).
READ: Lagos announces N10 billion public-private partnership for aquaculture centre
The global leaders that the platform has engaged include:
Tim Parsonson, Co-founder, Teraco Data Environments – the largest carrier neutral operator in Africa, who joins the Board as Chairperson on the board.

Frank Hassett, a veteran of the global data centre industry and previous Vice President of Infrastructure, at Equinix, brings over 1300MW of build and operate experience, to assist with hyperscale expansion.
While speaking on the expansion of capacity, Andile Ngcaba, Chairman of Convergence Partners, said;  "Africa is at the start of a critical time in its development, as the 4th industrial revolution offers the chance to leapfrog many of Africa's challenges, and harness the immense potential of its people. Convergence Partners is delighted to partner with Actis in accelerating the growth of high quality data centre infrastructure, an indispensable part of the foundation of this revolution in the region."
Dr Ayotunde Coker, Managing Director of Rack Centre, emphasized that the group is proud of the quality and scale bar which they have set in the region.
"We are proud of the quality and scale bar we have set in the region and are scaling to be the de-facto digital data hub for West Africa
"Mass adoption of digital working models and content distribution is driving growing investment in the region and Rack Centre offers a world class location to house these IT and telecoms facilities," Coker said.
Supporting this ambition, engineering consultancy Arup, have been appointed for the project.  The leadership status of Arup is uncontested,  having designed over 2,000MW of IT capacity for industry-leading tech giants, and co-location providers across the globe.
Experts pick holes in pump pricing of petrol, proffer solutions 
Experts give their views as Nigerians grapple with the effects of an increase in petrol pump price.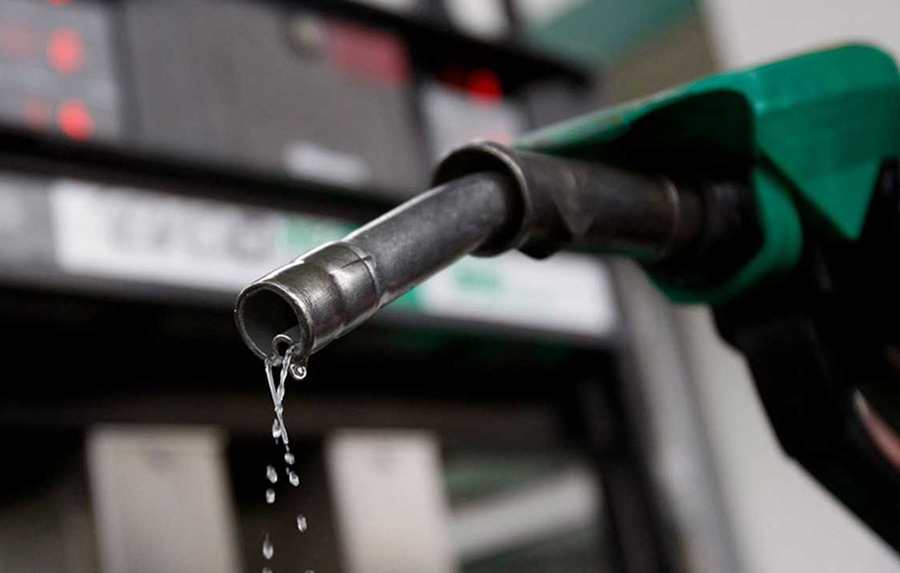 The recent sharp increase in the pump price of petrol has been greeted with shock and condemnations from  Nigerians, as it is coming at a time the global price of crude oil dropped or been static at best. 
This is also happening at a time, where Nigerians are grappling with the devastating impact of the coronavirus pandemic on the economy, leading to a significant drop in the income of Nigerians. 
READ: Labour sets September 30th as deadline to go on strike
This price increment is the resultant effect of subsidy removal, and full deregulation of the downstream oil sector by the Federal Government, which has been on the policy agenda of past governments, starting with Olusegun Obasanjo's administration to the present administration of Muhammadu Buhari. This is further exacerbated by the fact that, the country imports over 90% of its refined petroleum product, as the refineries have not been working optimally. 
While announcing the implementation of the full deregulation of the downstream oil sector, with the removal of the existing cap on fuel prices, the Petroleum Products Pricing Regulatory Agency (PPPRA), noted that henceforth the pump price would be fully determined by market forces. 
In response to some comments and innuendos, the Minister of State for Petroleum, Timipre Sylva, said the deregulation policy, was to ensure economic growth and development of the country. He insisted that it was unrealistic for government to continue to subsidize petrol, as it had no economic value.
READ: Despite COVID-19, top Nigerian Banks declare N36.7 billion dividends 
Sylva explained that subsidy was benefitting mostly the rich, rather than the poor and ordinary Nigerians. He said the policy is in line with the global best practice, as the government will continue to play its traditional role of regulation, to ensure that this strategic commodity is not priced arbitrarily by private oil marketing firms. 
The importance and critical nature of petrol seems to be what is driving the condemnation and protests amongst many Nigerians. This is because the demand for petrol is not price elastic; which means, an increase in the price of petrol, does not necessarily produce a decrease in demand, due to the importance of the product in driving different sectors of the economy. 
Explore the Nairametrics Research Website for Economic and Financial Data
One of the most critical issues that is generating intense debate on the deregulation policy of the downstream oil sector, vis–a–vis the sharp increase in the pump price of petrol is, why the increase?  
Especially, when you consider that there has not been any major increase in the global price of crude oil, which is the main component in determining the pump price of petrol. In fact, the price of crude oil has been on a decline recently.   
Recall that, Pipelines and Product Marketing Company (PPMC), a subsidiary of NNPC, in an internal memo, to oil marketers and stakeholders, increased the ex-depot price of fuel from N138. 62 per litre to N151.56 per litre. Some analysts have suggested that the increase could be attributed to the high exchange rate, following the devaluation of the naira against the dollar, and rising costs in the value chain. But the very critical question is, is the devaluation of the naira enough to drive such increase? 
READ: Nigeria will keep taking infrastructure loans to attract investments – Buhari
The Managing Director of 11 Plc (formerly Mobil Oil Plc), Adetunji Oyebanji, who also doubles as the Chairman of the Major Oil Marketers Association of Nigeria (MOMAN, had about a fortnight ago, said the retail pump price of petrol should be around N155 per litre.  
In his analysis of the development, Professor Adeola Adenikinju, Director, Centre for Petroleum Energy Economics and Law, University of Ibadan said, "The major drivers of PMS price in a deregulated environment are the price of crude oil and the exchange rate. However, in many countries, governments also levy indirect taxes on petroleum products, to fund government road and other developmental projects, because of their inelastic demand.
"In Nigeria, NNPC gets the exchange rate at the official rate of about N386/$1. At that exchange rate, and given the current crude oil price of about $42.60 per barrel for Bonny Light, the current pump price of PMS of around N151.56 per litre is not justified by this analyst's calculations, even if other cost components like distribution and marketing margins are included, except if BDC exchange rate or other charges are included." 
READ: NNPC reduces fuel price to N108 per litre
He expressed his support for the liberalization of the petroleum downstream sector, that will encompass opening up the sector to all players, not just NNPC. He said we need real competition in the market place, as that is the only way to bring effective competition and allow retail price to reflect marginal opportunity costs of PMS. 
Going further he said, "We found ourselves in an embarrassing position as a major oil exporting country, that is also a major importer of refined products. A substantial part of what constitutes the costs of refined products now, including taxes in importing countries, shipping, finance costs, ports charges, lightering charges etc., are all avoidable costs, if we have a thriving and efficient domestic refinery sector. 
"There is currently some opaqueness in the activities of the NNPC in the current subsidy system. The government is losing out on how much the NNPC transfers to the federation accounts for handling the government share of crude oil. NNPC is charging the government and Nigerians, not just the under-recovery amount, but also nebulous charges like costs of pipeline repairs, and estimates of crude oil losses.'' 
On his own part, an Oil and Gas Expert, Olumide Ibikunle, disclosed that the global crude oil prices are majorly linked to the price of the final product, which are refined products like petrol, diesel, kerosene, and then foreign exchange. However, he admitted that there are other elements in the pricing template.  
He said, "You need to realize that, there are other elements of the pricing template. I just mentioned 2 of the most important ones, which are the exchange rate and the crude oil prices. There are other items like international shipping cost, which is also a key part of it; lithering costs; freight costs, also depending on the availability of tankers for instance, if tankers are not available in the international market to ship refined products; the cost of moving refined products also increases." 
He said that at best, what we have is partial deregulation, as government is trying to guard against the volatility of the global crude oil prices, which changes on a daily basis. He pointed out that, it is not good to have prices of petrol fluctuate every day at the retail stations. Hence, the introduction of price modulation mechanism by government, to manage those volatilities. 
Olumide also said, "These products are ordered in advance. I don't need PMS today and place the order today. I place the order 2 or 3 months in advance. You must realize the dynamics at that time versus what it is now, might be different. so that consideration is also something that fits into the price consideration, and we must also factor that in."
"So, if prices are N160 today, perhaps it is reflective of the $46 or $45 per barrel, that we saw 2 months ago. Hence, what you see in October or November, will be reflective of what you see in September," he concluded. 
It does seem the recent increase is driven mostly by the exchange rate, but inability to get our refineries working at optimal capacity, government taxes, and the inefficiencies in the system, which is superintended by the Federal Government.