CBN projects macroeconomy confidence to rise by 118.3% in November 
The CBN is optimistic that the overall CI on the macroeconomy would increase from 27.3 index points as at October 2019, to 59.6 index points.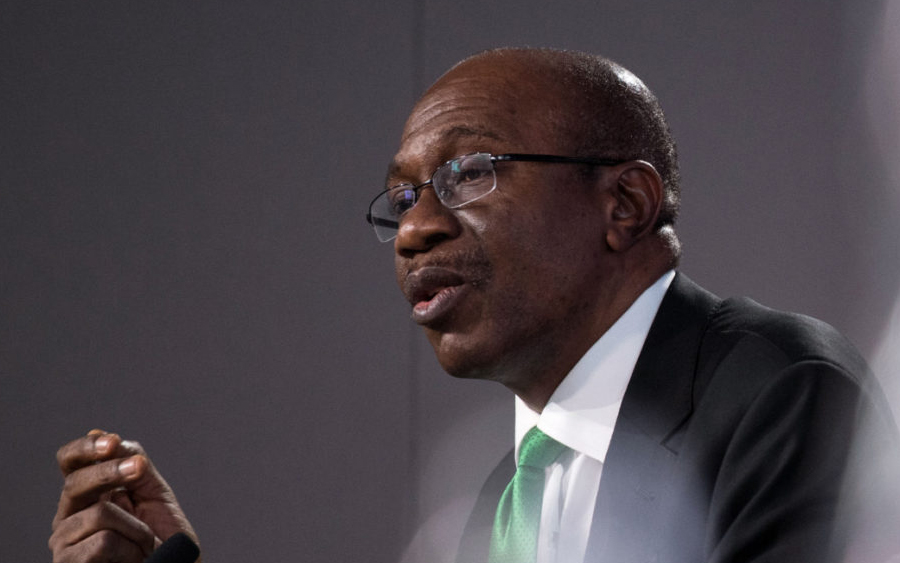 The Central Bank of Nigeria (CBN) is optimistic that the overall Confidence Index (CI) on the macroeconomy would increase from 27.3 index points as at October 2019, to 59.6 index points by November 2019, a report obtained by Nairametrics from CBN disclosed.
The Consumer Expectations Survey Report, which was released by the apex bank on October 25, 2019, attributed the projection to some drivers.
They are services (32.4 points), industrial (19.9 points), wholesale/retail trade (5.5 points), and construction (1.9 points) sectors.
[READ MORE: CBN's Manufacturing PMI up to 58.2 points in October]
What it means
A positive CI indicates that respondents with a favourable view outnumber those with an unfavourable view, except for unemployment, change in prices and interest rate for borrowing money, where a positive CI indicates the opposite.
An index above 50 means more respondents indicated that it is a good time to buy assets; below 50 means more respondents believed that it would not be an appropriate time to make those purchases, and 50 means the number of respondents on both sides is equal.
What makes the report
The overall consumer confidence index is computed as the average of the three indices namely: Economic condition, family financial situation and family income.
While economic condition refers to the perception of the respondent regarding the general economic condition of the nation, family financial situation refers to the level of savings, investments, other assets including cash at hand and outstanding debts. Family income includes primary income and receipts from other sources received by all family members as participants in any economic activity or as recipients of transfers, pensions, and grants among others.
October's index
In October, the 27.3 index was driven by the opinion of respondents from services (15.1 points), industrial (9.1 points), wholesale/retail trade (2.5 points), and construction (0.5 points) sectors.
[READ ALSO: CBN restricts OMO auctions to banks, foreign investors]
Nation's macroeconomic performance
The growing importance of services has bolstered growth in the economy. The sector accounts for about half of GDP, dwarfing the 10% from oil and 22% from agriculture. The nation witnessed a recovery in services and industry — particularly mining, quarrying, and manufacturing.
The recovery benefited from greater availability of foreign exchange. Growth in agriculture was lacklustre, due partly to clashes between farmers and herders coupled with flooding in key middle-belt regions and continued insurgency in the northeast.
Nigerian Real Estate and COVID in 19 Slides
Validate investment cases and focus energies on property sectors that are more resistant to shocks.
Nigeria is rapidly approaching an economic crisis as the COVID-19 global pandemic has put the world on lockdown and sent Brent crude oil prices to a 20-year low. Spurred by lower global demand and reliance on oil exports for 90% of its foreign exchange income, Nigeria's economy and her fragile currency are being pushed to their breaking point.
In this report, we will focus on the impact this pandemic will have on the real estate market in Nigeria. So far, key themes include mass concessions, re-negotiation and restructuring activity, slowed decision making, stretched out project deliveries due to the lockdown and more. After outlining the potential property sector losers, hospitality and retail most especially, alongside potential winners (industrial and healthcare), we discuss the impact of the COVID-19 pandemic on individual property sectors and the direction of rentals, capital markets and more.
Within this uncertain environment, we recommend that market participants including asset owners, real estate service providers and others stress test their businesses at varying levels of reduced income, use the downtime for market research to validate investment cases and focus energies on property sectors that are more resistant to shocks.
Download the report through the link in the header.
IMF appoints Ceda Ogada as new director and secretary of the fund 
Before joining the IMF, Ogada worked at the United Nations Conference on Trade and Development.
The International Monetary fund (IMF) has announced the appointment of Mr. Ceda Ogada as the Secretary of the Fund and Director of the Secretary's Department with effect from September 1, 2020, following the retirement of the former Secretary, Mr Jianhai Lin. 
This was disclosed in a press statement by IMF on Wednesday, July 15, 2020. 
While making the announcement, Ms. Kristalina Georgieva, Managing Director of the International Monetary Fund (IMF), said, "Ceda has outstanding institutional knowledge, strategic and intellectual heft, and people leadership. His unparalleled ability to bring people together, combined with his profound appreciation of the Fund's institutional history and legal principles, as well as a strong service orientation, will help the Fund to even more effectively serve our member countries in a very challenging economic environment." 
Mr. Ogada joined the IMF's Legal Department in 1999 and rose through the ranks to become Deputy General Counsel in 2014. During this time, he has worked on virtually all aspects of the Fund's work, including advising on the governance of the Fund, on country operations, helping to develop Fund policies and implementation guidance, and providing technical assistance to member countries.  
According to the statement, ''Some of the key projects that he has worked on include the Fund's enhanced policy to address governance and corruption issues, ensuring the adequacy of the Fund's lending resources, reforms in lending policy such as the establishment of the Flexible Credit Line (FCL) and the Catastrophe Containment and Relief Trust (CCRT), reviews on surveillance policy and capacity development strategy and transparency, archives and communications policies.'' 
The new Secretary of the fund was heavily involved in the work on euro area crisis countries during the global financial crisis. Recently, he has led the Legal Department in promoting good governance and transparency in several countries, together with the use of emergency financing for the COVID-19 crisis. 
Before he joined IMF, Mr. Ogada worked at the United Nations Conference on Trade and Development as a legal expert and also before that he was in private legal practice in the United States. He holds a Juris Doctor from Harvard Law School and a B.A. in history from Dartmouth College. Mr. Ogada is a citizen of Kenya. 
Just in: Suspended EFCC boss, Ibrahim Magu, finally released from detention
Magu's lawyer confirmed his release from the custody of the DSS.
The suspended acting Chairman of the Economic and Financial Crime Commission (EFCC) has been released from police custody after about 10 days in detention.
According to a monitored report, this was confirmed by his lawyer, Tosin Ojaomo, who said that the EFCC boss is no longer under custody.
The suspended EFCC boss was invited by the presidential probe panel headed by Ayo Salami, a retired President of the Appeal Court to the Presidential Villa in Abuja on July 6 over allegations bordering on corruption and financial misconduct.
He was later moved to Area 10 Force Criminal Investigation Department (FCID) of the police in Abuja where he has since been detained.
Just earlier today, the Inspector-General of Police, Mohammed Adamu, asked Magu, to direct his bail application to the presidential probe panel.
This was in response to a request by Mr Oluwatosin Ojaomo, Magu's legal representative, who asked the IGP to grant bail to his client on self-recognisance after the suspended EFCC chief had spent four days in custody.
But in a letter dated July 14, 2020, and addressed to Mr Ojaomo, the IGP said the police force is not investigating and detaining Magu, so, it cannot grant the bail request.
It also advised the lawyer to redirect his request to the chairman of the presidential probe panel for appropriate action.