Canada's Thor renews interest in Nigeria to join West Africa Gold Rush 
A Canadian company, Thor Explorations Limited has renewed interest in boosting Nigeria's efforts to persuade investors
A Canadian company, Thor Explorations Limited has renewed interest in boosting Nigeria's efforts to persuade investors that it could become a mining destination for metals in West Africa. 
While gold miners face the death of new discoveries across the globe, the Vancouver-based firm, which is listed on Toronto Stock Exchange, is interested in joining a rush for the commodity in Africa, seeing Nigeria as a new frontier.  
[READ MORE: FCMB Wins Excellence Award in Customer Experience as Adam Nuru Emerges CEO of the Year]
What it means
The most populous nation in Africa could be on the cusp of getting its first industrial-scale gold mine from Thor that is developing a project capable of producing 80,000 ounces per year in Osun State, Nigeria targeting to start operations early 2021. 
Also, Africa Finance Corporation, which is backed by the Central Bank of Nigeria and a group of local banks, is investing in the Thor project through a $78 million debt-equity financing package.  
Head, Natural Resources, AFC, Osam Iyahem, said, "The project, which is low-hanging fruit, would prove to the Nigerian government and the international financing community that mining can be a viable proposition in Nigeria."  
Chief Executive Officer, Thor Exploration, Segun Lawson, disclosed that Nigeria's reputation poses a major obstacle for traditional mining financiers.  
He said, "When I presented this project, it was very difficult to even get meetings with investors, let alone convince them to put money in it. Nigeria is not a known mining jurisdiction." 
Where Nigeria stands
Mining made up between 4% and 5% of Nigeria's gross domestic product in the 1960s and 1970s before foreign operators left the country and oil dominated the government's agenda for obvious reasons. Now, metal ores account for less than 0.1%, while crude exploration makes up 8% to 10% of GDP and brings in 90% of export earnings. 
Call for law reform
Experts have called on the government to reform its laws to encourage investors to carry out exploration throughout the country as witnessed in the Democratic Republic of Congo and Zambia in the early 2000s. 
A mining analyst at South Africa-based Mergence Corporate Solutions, Peter Major, said, "After both countries dramatically altered their legislation, mining and exploration investment exploded."  
Going forward: However, the Federal Government has promised to increase mining's contribution to GDP to 3% by 2025. 
Minister of Mines and steel development, Olamilekan Adegbite, explained that the government is building a databank to provide easy access to prospective investors on potential areas to target for exploration and has also put in place incentives, including a tax holiday of as long as five years for projects entering production and the removal of import duties on mining equipment. 
He said, "As gold producers and prospectors are pouring money into the region, larger mines than Thor's have either recently commenced production or are scheduled to do so early next decade in Burkina Faso, Ivory Coast and Ghana. The share of exploration investment that Nigeria has so far attracted is "abysmally low.  
"Africa's largest oil producer has sizeable untapped deposits of metals including iron ore, gold, zinc and lead but almost all extraction is done on a small-scale or manual basis. These are people who hardly pay any revenue to government." 
[READ ALSO: FirstBank celebrates top performing Firstmonie Agents nationwide]
About Thor
Thor Explorations Limited is a gold exploration company with a focus on early-stage gold exploration projects located in highly prospective underexplored regions of West Africa. 
Thor Explorations ("Thor") aims to increase its shareholder value through the development of its prospective exploration and development portfolio which were acquired through a continued selection of high-quality projects. 
Focusing on West Africa, Thor evaluates existing and under-explored highly prospective geological regions of West Africa, seeking to access opportunities early on in the exploration value chain. 
Thor trades on the TSX Venture Exchange (Toronto Stock Exchange) under the symbol "THX". 
Shoprite to leave Nigeria After 15 years
South African retailer, Shoprite International Limited says it will consider the potential sale of the majority stake of its Nigerian holdings, Retail Supermarkets Nigeria Limited.
This was disclosed in the company's operational and voluntary trading update that was published this morning.
more details later
Lagos relaxes public gathering regulations, reopens restaurants, as nightclubs, cinemas remain shut
The new measures are due to a general decline in positive cases of the coronavirus pandemic in the state.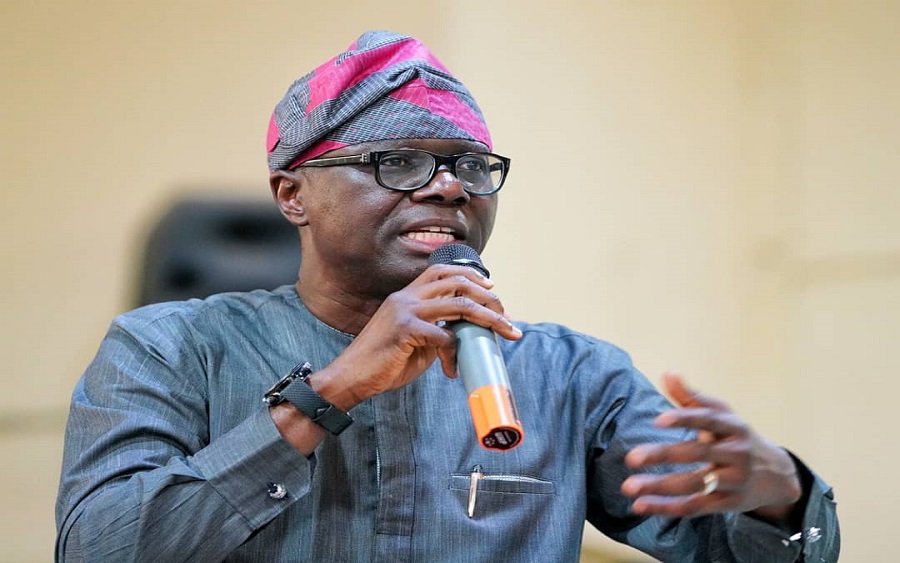 The Lagos State Government has relaxed the public gathering regulation, increasing the permissible capacity from 20 to 50 persons at any given period.
The government have also directed the re-opening of social clubs with registered trustees and recreational centres with effect from August 14, but with the condition that they must obtain a provisional safety compliance certification from the Lagos State Safety Commission (LSSC).
Nairametrics understands that these new measures were informed by the general decline in positive cases of COVID-19 in the state for a second week in a row.
READ ALSO: Covid-19: Lagos clarifies the 'N1 million daily' treatment cost for patients
The disclosure was made by the Lagos State Governor, Babajide Sanwo-Olu, during his 17th briefing on the COVID-19 response by the state at State House, Marina Lagos on Saturday, August 1, 2020.
According to the Governor, restaurants in the state can now resume in-dining services from August 14, but at 50% occupancy capacity. More so, a safety clearance is expected to be obtained by these restaurants from the Safety Commission before resuming in-dining services.
Meanwhile, the governor ordered that night clubs, entertainment centres, and cinemas should remain closed till further notice.
READ MORE: Lagos seals 16 properties in Ikoyi, to conduct compliance audit of Osborne Estate 
The Governor further disclosed that this new decisions were taken after a careful review of emerging positive events. He also stressed that the decisions to relax the lockdown measures was to create a balance between competing demands of safeguarding lives of the residents and preserving their means of livelihoods. He said:
"Having carefully reviewed the current scenario in Lagos, we have taken some important decisions in line with the ongoing objective of calibrating an effective balance between the competing demands of safeguarding lives and enabling livelihoods.
"Restaurants will now be permitted to open for in-dining services, from August 14, on the condition that they maintain a 50% occupancy capacity. The restaurants must obtain a provisional safety compliance certificate through the LSSC registration portal. We are also increasing the permissible capacity for public gatherings from 20 to 50 persons. This applies to a wide range of events, from funerals, social events to corporate meetings.
READ ALSO: Why some businesses in Lagos may not be allowed to open in 2 weeks
"Social clubs and recreational centres will also be allowed to open from August 14, on the condition that they have applied for and obtained a Provisional safety compliance certificate via registration on the LSSC website. The clearance certificates are at this time being issued only to social clubs with registered trustees."
The Governor also noted that all the mandatory prevention and control measures issued by the State Government must be strictly adhered to, including physical distancing, mandatory temperature checks, use of masks in public places, regular disinfection of premises, and strong personal hygiene.
He warned that social clubs that re-open without complying with the mandatory hygienic protocols and physical distancing requirements will be shut down and face the wrath of the law.
The Governor also added that in the coming days, the opening hours for food and non-food markets may be extended to 5 pm on their various opening days.
READ ALSO: Lagos to impose building insurance on properties above 2 floors, meets stakeholders
Sanwo-Olu revealed that the Lagos State Government patterned its response strategy after Mumbai, an Indian megacity that shares similar demographic and climatic conditions with Lagos. He also observed that Lagos had recorded similar results and successes with Mumbai in its COVID-19 response.
On the isolation centres, the Governor said, "We have run through a model that shows that we have built excess isolation capacity over the last five months. We have to come to a stage where we need to balance the economics of risk, as to which isolation facility should we need to keep running. Some of the isolation centres are having less than 20 per cent of their occupancy capacities. This is why we concluded to shut the Eti-Osa facility and another one in Lekki.''
Sanwo-Olu urged compliance with the measures outlined in the new regulations, stressing that LSSC has a statutory responsibility to monitor the activities and operations of all organizations and worship centres that have been permitted to re-open.
Eid-El-Kabir: Nigerians witness many cases of PoS payment failure due to network disruptions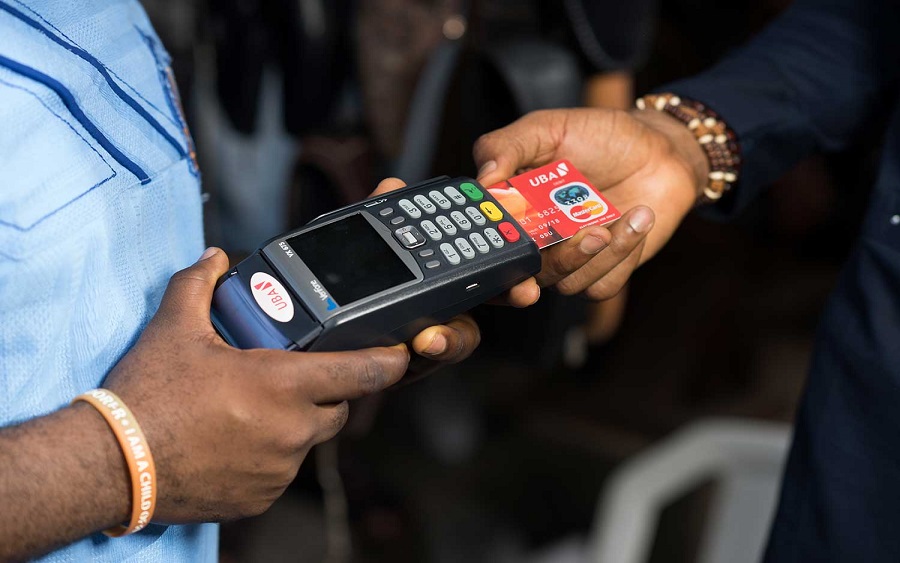 During the Eid-El-Kabir holidays, poor network service disrupted quite a number business transactions across Nigeria, as many bank customers could not successfully make payments via Point of Sales (PoS) terminals.
About 23%, or 309,016 out of a total 1.3 million transactions carried out as of 4:pm on Friday July 31st, failed. Also, the failure rate increased further by 16.98%, as 385,960 out of 2.27 million total transactions declined as of Saturday August 1st.
READ MORE: PoS transactions hit N3.20 trillion in 2019, as stamp duty rip-off remains
These figures were obtained from the live transaction updates of the Nigeria Inter-Bank Settlement System (NIBSS).
According to the data, issuer banks contributed the most to the recorded  failed transactions, as 68,697 and 32,230 of the failed transactions were attributed to errors on their platforms.
This was closely followed by errors emanating from the customers, which accounted for 37,034 and 65,619 of failed payments respectively.
READ MORE: CBN temporarily suspends settlement of failed Visa and Verve card transactions
More details: The statistics indicated that 33,260 and 45,099 errors emanated from the acquirer banks and 19,728 and 74,000 errors, which originated from the processors, also contributed significantly to the failed funds transfer and payments carried out by retailers and merchants.
What it means: The development indicates that some of the failed transactions stemmed from network disruptions and technology glitches. It is also an indication that the transactions declined during peak transaction periods and festive seasons.