Earnings Pressured by Lower Interest Income
Guaranty Trust Bank (GUARANTY) released its third-quarter result for 2019 in which it reported a slump in gross earnings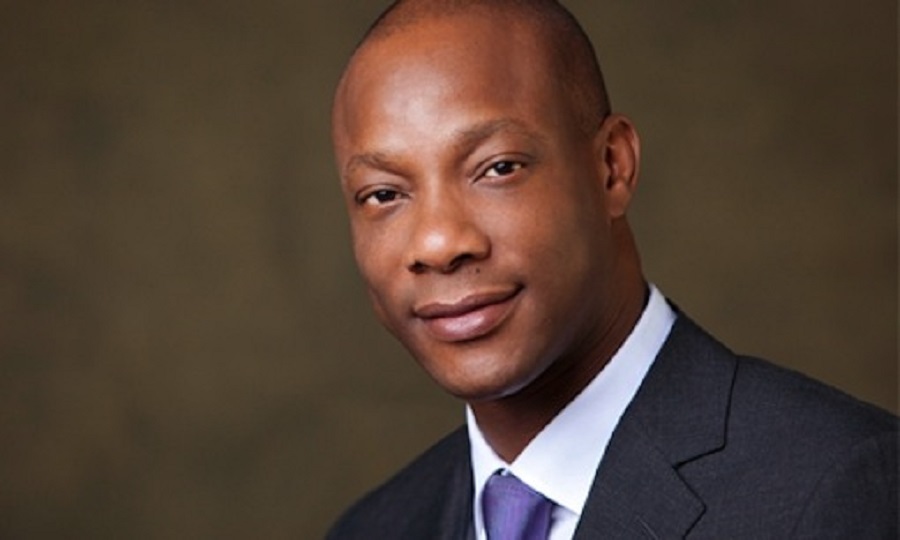 Guaranty Trust Bank (GUARANTY) released its third-quarter result for 2019 in which it reported a slump in gross earnings, and marginal growth in profit. Consistent with the theme for much of the year, interest income remained a drag on revenue and earnings, causing a 3.33% drop in gross earnings.
The dip in Interest income (-5.62%) was caused by lower income from loans (-6.27%) and investment securities (-8.66%). Non-interest income line fared a little better, advancing by 2.13% YoY, although compared with Q3 last year, non-interest income in the third quarter fell by 17.17%.
The bank benefited from strong growth in the fees and commission line (+19.90%), along with higher recoveries (+87.13%) and discount and recoverables (+117.95%), which offset the impact of lower FX revaluation gains (-69.64%) and FX trading income (-76.29%). In the last quarter of the year, we see some room for recovery on the interest income line due to the appreciable growth observed in the bank's customer loan portfolio and a lower earnings base from the corresponding period of last year.
Impressive Cost Control Culture Maintained
GUARANTY impressed yet again with its cost efficiency across all cost centers, posting industry-leading figures. Interest expense declined by 23.40%, largely due to lower interest expense on customer deposits (-20.45%) and an absence of debt securities issued. Thus, the bank's net interest margin expanded to 9.43% (vs 9.20% in 9M:2018) as net interest income advanced by 1.35%.
Cost to income ratio declined further to 36.85% (vs 38.27% in 9M:2018), as the bank maintained its tight leash on operating expenses, which fell by 2.19%. With cost firmly in check, the bank was able to record growth in PBT (+3.90%) and PAT (+3.35%).
Customer Loans Climb as NPLs fall
The bank's asset base expanded by 7.06% to NGN3.52trn, although slightly lower than the previous quarter. There was an appreciable growth in the bank's loan book during the third quarter, as customer loans advanced by 9.44% to NGN1.38trn. Customer deposits advanced by 5.13% to NGN2.39trn, although on a quarterly basis, deposits dipped by 1.13% from the last quarter.
Thus, the bank's Loan to Deposit ratio improved to 53.99%, from 49.94% in H1:2019 and 53.55% in 2018FY. For its Nigerian subsidiary, the unweighted Loan to Deposit ratio improved to 60.68%, from 57.24% in 2018FY, and evidence of the bank's effort towards compliance with the new minimum LDR ratio of 65%.
The growth recorded in the bank's credit portfolio in the third quarter puts it in a good position to meet CBN's new LDR limit before the deadline, should the momentum by sustained in the fourth quarter. However, we opine that the bank would need to maintain its strong credit risk management policy to prevent an uptick in NPLs.
[READ ALSO: Zenith, UBA, Access dominate industry in H1 govt securities deals]
We are encouraged by the decline in the bank's stock of non-performing loans (-18.12%) to NGN81.41bn, despite the growth in its loan portfolio. Thus, the bank's NPL ratio fell
to 5.61% (vs 7.30% in 2018FY), with cost of risk also declining to 0.20% (vs 0.34% in 9M:2018), evidence of the bank's impressive credit underwriting policies.
In addition, the bank remains in a good capital adequacy position, with a CAR of 23.56%. Its Liquidity ratio however lower at 36.80% (vs 41.44% in 2018FY).
Recommendation
The company's performance has largely been in line with our expectations. However, we raise our 2019 target EPS slightly to NGN6.81 (previously NGN6.74), due to our expectations for a recovery in interest income which should trickle down to the bottom line, while we maintain our Target P/E of 5.20x. This brings our Target price slightly higher to NGN35.39.
Combined Vaccine Manufacturing capacity to hit 6.8 billion doses in 2021
COVID-19 vaccine manufacturing capacity is expected to hit 6.8 billion doses in 2021.
Meristem Group disclosed that the combined effort in manufacturing COVID-19 vaccines for global use is expected to yield about 6.8 billion doses in 2021.
This was revealed in the Annual Outlook 2021 report presented by Meristem Group, titled "Bracing for a different future."
According to the report, the existing manufacturing capacity will only be sufficient enough to immunize about 44% of the global population, which would create obvious vaccination gap and make the pandemic last longer than necessary.
The report states,
"The cold temperature requirements for vaccine storage pose major logistics concern particularly in Sub-Saharan Africa and other low-income countries. WHO estimates that about 50% of vaccines are wasted every year, largely due to a lack of temperature control."
According to the report, the estimated 6.8billion doses are expected to be collaboratively manufactured as follows:  CanSino – 0.2billion, AstraZeneca – 3.0 billion, Gamaleya – 0.3billion, Moderna – 0.4billion, Pfizer-BioNtech – 1.3billion, SinoPharm – 1billion, and SinoVac – 0.6billion.
What you should know
The global population as of 2020 is 7.8billion and 70% is required to achieve herd immunity (otherwise called herd protection)
Herd Immunity or herd protection is achieved when you have most of the population immunized against an infectious disease.
2 doses of the vaccines are required for each person for immunity.
It is expected that between 11 and 15 billion doses would be required to achieve the desired herd immunity, globally.
From all indications, herd immunity may not be achieved until mid or late 2022, with the subsisting 100% vaccine production capacity utilization in 2021 – with neither production nor distribution losses.
To achieve regulatory approval, a vaccine must undergo a three-stage clinical development process after the exploratory and pre-clinical stages and the U.S Food and Drug Administration (FDA) sets a phase 3 efficacy benchmark of 50%.
Covid-19: Global deaths surpass 2 million
Global casualty record for the Covid-19 pandemic surpassed 2 million deaths on Friday.
The Global casualty record for the Covid-19 pandemic surpassed 2 million deaths on Friday, with the United States accounting for 1 in every 5 deaths, as it has recorded over 386,000 casualties so far.
This was disclosed in a report by Reuters in its Covid-19 tally reported on Friday evening.
After the United States, Brazil, Mexico, India and the U.K contribute nearly 50% of the combined casualties.
The report also disclosed that an average of 11,900 casualties are recorded per day in year 2021, despite the fact that it took 9 months for the world to record 1 million casualties.
United Nations Secretary-General, Antonio Guterres, said the 2 million death count was "a heart-wrenching milestone."
"Behind this staggering number are names and faces: the smile now only a memory, the seat forever empty at the dinner table, the room that echoes with the silence of a loved one," he added.
The WHO warned that 2021 could be tougher due to the nature of new variants which transmit the disease faster.
"We are going into a second year of this. It could even be tougher given the transmission dynamics and some of the issues that we are seeing," WHO Chief, Mike Ryan, said.
Analysts expect the global death toll to surpass 3 million by April 2021.
What you should know 
Nairametrics reported that the total number of covid-19 cases in Nigeria had surpassed the 100,000 mark on Sunday 10th January 2021, according to the Nigeria Centre for Disease Control.
The African Union stated that it secured 270 million Covid-19 vaccine doses for the continent from drug manufacturers to supplement the COVAX programme, a step towards the commencement of the complex task of vaccinating over 1.2 billion people with limited financial resources.
The Nigeria Centre for Disease Control on Friday 15th January 2021, announced that 1,867 new cases of the covid-19 virus were recorded across 24 states in the country. This represents the highest number of cases recorded in a single day.
Interest rates will remain low until the end of H1 2021 – Meristem Securities
Meristem Securities has argued that interest rates will remain low until, at least, the end of H1 2021.
Meristem Securities has asserted that interest rates will remain low until, at least, the end of H1 2021.
This statement was made at the recently held webinar on Global Economy and Outlook, which the company themed: Bracing for a Different Future.
Although the company acknowledged that there is mounting pressure for upward movement in yields from several stakeholders, it appears the company concurs nothing concrete is in sight.
This line of reasoning seems to have influenced their decision to advise investors to move away from Treasury instruments.
What they are saying

Meristem advises that:
"Buy and hold strategy investors seeking to generate above average returns should move away from risk free Treasury instruments and focus on investment grade commercial papers and bonds which satisfy investment objectives."
"Active traders with higher risk appetite are advised to focus on high-yield short duration instruments, which would be re-invested into a higher yield environment should rate reversals occur."
The advice regarding shunning Treasury instruments appears to be in order, considering that treasury bill rate has been declining, with the latest figure — November 2020 — 0.03% as per the CBN monthly interest rate data.
Further checks from the Debt Management Office website, indicates that the latest figures for Eurobonds and Diaspora bond fall short of the fixed yield at issue for all the different categories of bonds in issue.
What you should know
Latest figures from the CBN's monthly interest rate indicate that:
Treasury bill rate has been on a steady decline for six months, down to 0.03% since the last rise (2.47%) in May 2020.
Fixed deposit rates (one, three, six and twelve months) have also been declining – the latest figures for these indicate that in November 2020, one-month deposit rate was 1.92%, 2.9% for three months, 2.84% for six months, and 4.89% for 12 months.
Compared with the corresponding period in 2019, the figures indicate that these rates fell by 75%, 66%, 71% and 49% respectively.