FAAN commences renovation of Enugu Airport   
FAAN has finally begun the rehabilitation of the runway at the Akanu Ibiam International Airport, Enugu.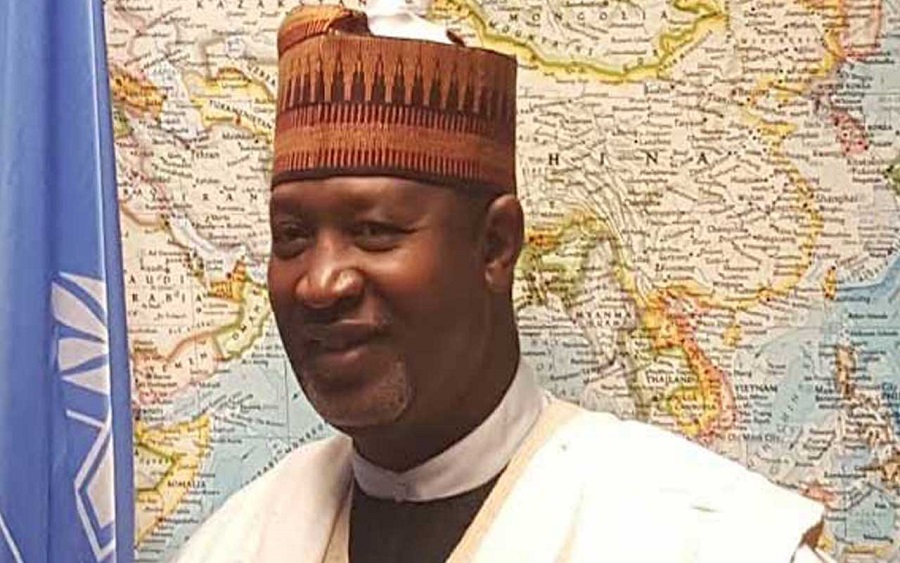 The Federal Airports Authority of Nigeria (FAAN) has finally begun the rehabilitation of the runway at the Akanu Ibiam International Airport, Enugu.  
The commencement was disclosed by Henrietta Yakubu, the General Manager, Corporate Affairs of Federal Airports Authority of Nigeria. 
[READ MORE: 2020 Anambra Budget: N6 billion proposed for cargo airport construction]
Yakubu made it known that the work had begun ahead of the December 2019 deadline set for the completion of the runway repairs and other renovation works which the Minister of Aviation, Hadi Sirika had earlier disclosed. 
Recall that Nairametrics reported when FAAN announced the closure of the airport on August 24, 2019, until further notice. Several circumstances had led to the planned closure which was first hinted in May this year. The closure was said to have affected Ethiopian Airlines and Air Peace. 
The announcement of the closure was no surprise as it came more than two months after Sirika, in May 2019, addressed the problems surrounding the Akanu Ibiam International Airport. 
Prior to this development, international flights had been diverted to the Port Harcourt International Airport in Rivers by Ethiopian Airlines due to the closure of the airport. In the same vein, domestic flights were diverted to the Sam Mbwkwe Airport, Owerri, the Port Harcourt Airport and the Asaba Airport in Delta. 
The Minister of Aviation had scheduled a meeting with South-East Governors assuring them that the Enugu airport would be reconstructed to meet the standard of the Abuja International Airport.
While giving reasons to why the closure was necessary to resolve the existing safety and security concerns to flight operations, Sirika had said, in May that the Airport had a bad runway and landing aids.   
[READ ALSO: FAAN closes some sections of Lagos Airport, here is why]
Another issue he noted about the airport was the presence of a market nearby which attracts birds and the constant collision of the birds with aeroplanes. Also, the state radio mast was wrongly placed and was directly facing the runway. 
COVID-19 Update in Nigeria
On the 29th of September 2020, 187 new confirmed cases were recorded in Nigeria
The spread of novel Corona Virus Disease (COVID-19) in Nigeria continues to record increases as the latest statistics provided by the Nigeria Centre for Disease Control reveal Nigeria now has 58,647 confirmed cases.
On the 29th of September 2020, 187 new confirmed cases were recorded in Nigeria, having carried out a total daily test of 2,549 samples across the country.
To date, 58,647 cases have been confirmed, 49,937 cases have been discharged and 1,111 deaths have been recorded in 36 states and the Federal Capital Territory. A total of 509,555  tests have been carried out as of September 29th, 2020 compared to 507,006 tests a day earlier.
COVID-19 Case Updates- 29th September 2020,
Total Number of Cases – 58,647
Total Number Discharged – 49,937
Total Deaths – 1,111
Total Tests Carried out – 509,555
According to the NCDC, the 187 new cases were reported from 13 states- Lagos (74), Plateau (25), Rivers (25), Gombe (19), FCT (19), Osun (10), Kaduna (5), Borno (3), Ogun (2), Katsina (2), Nasarawa (1), Bayelsa (1), Edo (1).
Meanwhile, the latest numbers bring Lagos state total confirmed cases to 19,384, followed by Abuja (5,696), Plateau (3,425), Oyo (3,260), Edo (2,626), Kaduna (2,407), Rivers (2,395), Ogun (1,838), Delta (1,802), Kano (1,737), Ondo (1,631), Enugu (1,289), Ebonyi (1,040), Kwara (1,034), Abia (894), Gombe (883). Katsina (861), Osun (837),  Borno (745), and Bauchi (699).
Imo State has recorded 568 cases, Benue (481), Nasarawa (450), Bayelsa (399),  Jigawa (325), Ekiti (321), Akwa Ibom (288), Niger (259), Adamawa (240), Anambra (237), Sokoto (162), Taraba (95), Kebbi (93), Cross River (87), Zamfara (78), Yobe (76), while Kogi state has recorded 5 cases only.
READ ALSO: COVID-19: Western diplomats warn of disease explosion, poor handling by government
Lock Down and Curfew
In a move to combat the spread of the pandemic disease, President Muhammadu Buhari directed the cessation of all movements in Lagos and the FCT for an initial period of 14 days, which took effect from 11 pm on Monday, 30th March 2020.
The movement restriction, which was extended by another two-weeks period, has been partially put on hold with some businesses commencing operations from May 4. On April 27th, 2020, Nigeria's President, Muhammadu Buhari declared an overnight curfew from 8 pm to 6 am across the country, as part of new measures to contain the spread of the COVID-19. This comes along with the phased and gradual easing of lockdown measures in FCT, Lagos, and Ogun States, which took effect from Saturday, 2nd May 2020, at 9 am.
On Monday, 29th June 2020 the federal government extended the second phase of the eased lockdown by 4 weeks and approved interstate movement outside curfew hours with effect from July 1, 2020. Also, on Monday 27th July 2020, the federal government extended the second phase of eased lockdown by an additional one week.
On Thursday, 6th August 2020 the federal government through the secretary to the Government of the Federation (SGF) and Chairman of the Presidential Task Force (PTF) on COVID-19 announced the extension of the second phase of eased lockdown by another four (4) weeks.
READ ALSO: Bill Gates says Trump's WHO funding suspension is dangerous
HealthPlus: More facts emerge as Bukky George reveals she owns 48.9%
HealthPlus insists its founder, Bukky George owns a majority share of HealthPlus Africa Holdings.
HealthPlus says that its founder and former CEO, Mrs. Bukky George, owns 48.9% of HealthPlus Africa Holdings and that she is the only Nigerian registered Pharmacist shareholder and director in the company.
This was revealed in a statement by HealthPlus on Tuesday, in a bid to educate the public on the squabbles going on between it and Alta Semper Capital over the removal of George as CEO, and the appointment of Chidi Okoro as Chief Transformation Officer.
Nairametrics had reported last week that HealthPlus Limited appointed Okoro as Chief Transformation Officer. According to the statement earlier released by the company, Okoro's mission is to optimize day-to-day management and elevate the business to novel scale and profitability, while the founder of the Company, George continues to be a director and a shareholder.
READ: Sterling Bank gets CBN approval for restructuring
George however, issued a counter press release, denying that she had been removed as MD/CEO. According to her, the press release was not authorized by the company and was therefore false.
Alta Semper, in a follow-up press release, alleged that the decision to remove Mrs. Bukky George "was made in full compliance with Nigerian laws, and follows a long and drawn-out process of engagement," through which the Board sought to address multiple issues concerning the way the company was being managed.
Health Plus also reported Alta Semper directors to the police last week, as observed in a document seen by Nairametrics.
In today's statement, HealthPlus said that it had partnered with Alta Semper Capital LLC UK in 2018 to inject fresh capital to grow the business.
READ: Fairfax Africa Holdings enters purchase agreement with Helios Holdings Ltd 
"The investment in HealthPlus was to enable the company to capture the pent up demand for high quality yet affordable medicines … expand the company's footprint across Nigeria, establish a distribution centre, develop B2B channels and e-commerce.
"Alta Semper undertook to commit $18 million into HealthPlus whilst retaining Mrs. Bukky Geroge as CEO," the statement partly read.
READ: Deal: AIICO receives N5.3 billion investment from Leap Frog
HealthPlus says that Mrs. George, at the time of the investment, transferred 95% ownership of the business to a new entity called HealthPlus Africa Holdings Limited, incorporated in Mauritius, whilst retaining 5% equity to her name.
"HealthPlus Africa Holdings is owned by Mrs. Bukky George (46.2%) and Idi Holdings ( 53.8%), Idi Holdings is Alta Semper's investment vehicle"
"In essence, Mrs. Bukky George owns (directly and indirectly) 48.9% of HealthPlus and is the only Nigerian registered Pharmacist shareholder and director in the company."
READ: Naspers has finalised its mode of exit from Multichoice
HealthPlus also said that Alta Semper's initial $10 million investment achieved several initiatives in its business plan.
"However, it soon appeared that they (Alta Semper) were unable to come up with the balance of the equity investment."
It argued that in May 2020, after 15 months of delayed funding, unmet expectations and dwindling inventory, "Mrs Bukky George instituted legal action at the Lagos Division of the Federal high Court [in suit No: FHC/L/CS/609/2020] seeking relief aimed at stopping Alta Semper from running and managing the company."
HealthPlus says after Alta Semper was served the court process, they did not file any defense but appealed for dispute mediation.
It was added in the statement that the mediation was truncated after 3 meetings within a period of 3 months, "Their intransigence frustrated Mrs. George's other nominee for director and Chairman into resigning from the board"
HealthPlus' statement cited that the board, now with just 3 directors, had not met in six months and that the last time Mrs. George heard from Alta Semper was when they wrote last week stating her termination as CEO, "which in fact they had no authority or power to do so."
HealthPlus says Mrs. Bukky George remains the founder and CEO, and continues to run the company.
CBN launches framework for advancing women's financial inclusion in Nigeria
The CBN in collaboration with EFInA has launched a framework to advance women's financial inclusion.
The Central Bank of Nigeria on September 29, 2020, virtually launched the framework of advancing women's financial inclusion. This was disclosed in an online event tagged "Access to Finance Framework for Women" and anchored by Dr Paul Olukpe.
The framework was conceptualized by the Financial Inclusion Special Intervention Working group and developed by the CBN in collaboration with EFInA and Women's World Banking with input from over 50 stakeholder institutions.
The overarching vision of the framework is for Nigeria to be globally recognized, with an inclusive financial sector that has closed the gender gap by 2024. The framework further itemizes 8 strategic imperatives for driving improved access to finance for women in Nigeria.
In the online event monitored by Nairametrics, the Deputy Governor, Financial System Stability of the Central Bank of Nigeria, Mrs. Aisha Ahmad justified the new initiative by citing EFInA's last report on financial inclusion in 2018 as a yardstick.
(READ MORE: Banks' loans to private sector increase by N3.50 trillion in one year – CBN)
Recall that EFInA 2018 Financial Inclusion report indicated gender imbalance and a clear need to attend to the issue of growing female financial exclusion. For example, the report stated that 40.9% of females were financially excluded as against 32.5% of males. Mrs. Ahmad remarked that perhaps, the figures might even be wider if unattended to especially in this period of crisis.
Mrs. Ahmad urged financial institutions to address structural issues limiting women's access to finance by understanding and developing products that are specifically tailored to address such issues.
Why this matters
Empirical studies have shown that supporting a stronger role or empowering women is a key enabler in reducing poverty, stimulating economic growth and ensuring sustainable development. Citing ''The Power Parity Report by McKinsey'', the Director of development finance department of CBN, Mr Yusuf Philip Yila, stated that the economic consequences of pursuing gender equality include a potential addition of $28trillion to global annual GDP by 2025.
This framework is a big boost to achieving SDG's goal of gender equality and Nigeria's financial inclusion targets simultaneously.